Treffen Tamaya: Great driving roads and a culturally rich meeting experience
Article by Jim Hemig
Photos by Vu Nguyen
Like a fine wine, Porsche Club of America's Treffen North America event keeps improving with age. These biannual get-togethers are continually gaining popularity among PCA members, a perception that was on full display at Treffen Tamaya in New Mexico two weekends ago.
Treffen North America events are becoming well known to members for at least two reasons: driving some of the continent's greatest roads and meeting up with familiar faces.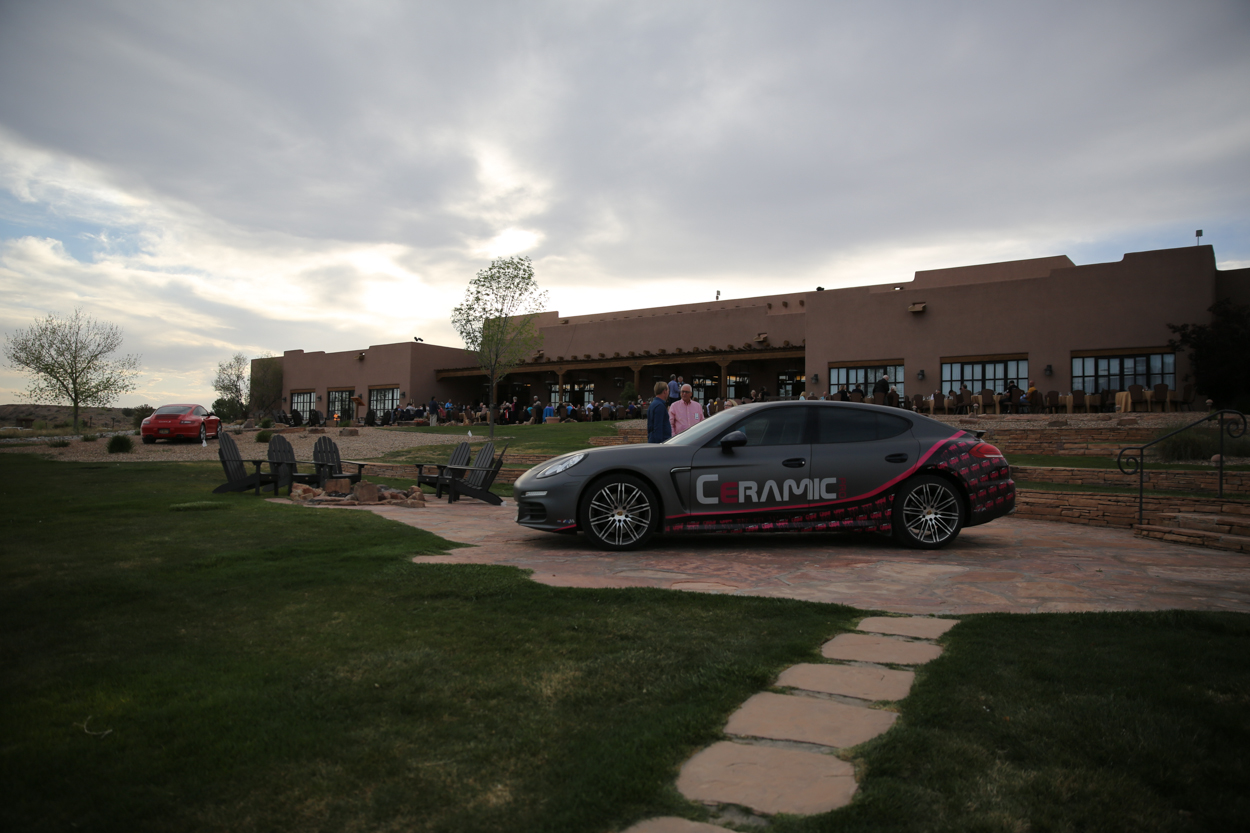 Treffen Tamaya was the fourth of these long-weekend PCA National-supported events. This round, members met Wednesday, April 25 through Saturday, April 28, 2018 at the Hyatt Regency Tamaya in Santa Ana Pueblo and explored the amazing roads just outside Albuquerque, New Mexico.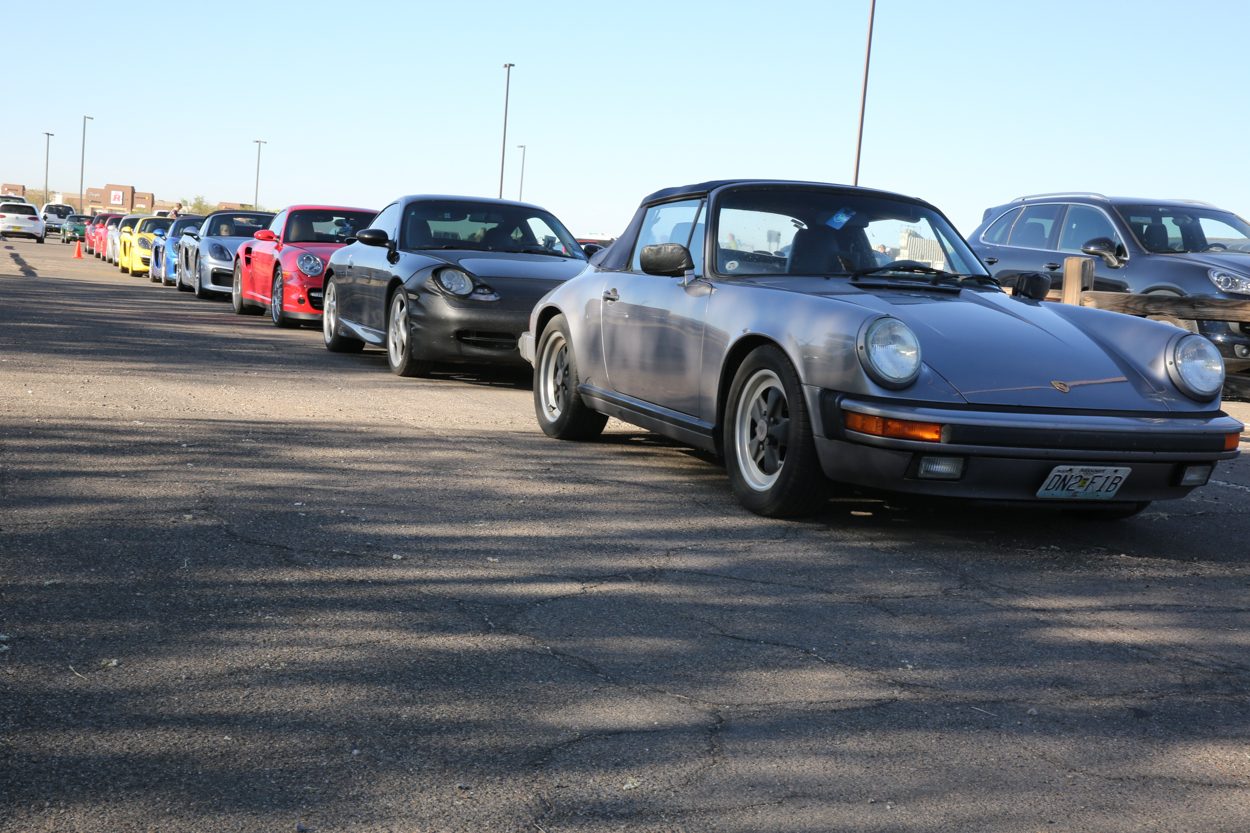 The event attracted 260 participants and 142 sports cars, sedans, and SUVs that rounded out a diverse collection of Porsche automobiles. There was even a rare 959 supercar spotted at the Thursday driving tour starting grid. The car club was well represented with participants from 54 Regions, some as far away as the Upper Canada Region, the Metropolitan New York Region, and the Everglades Region.
Treffen means "to meet" in German. The term seems appropriate as some participants are now meeting with friends from prior events. Twenty-seven members have now attended three Treffen North Americas.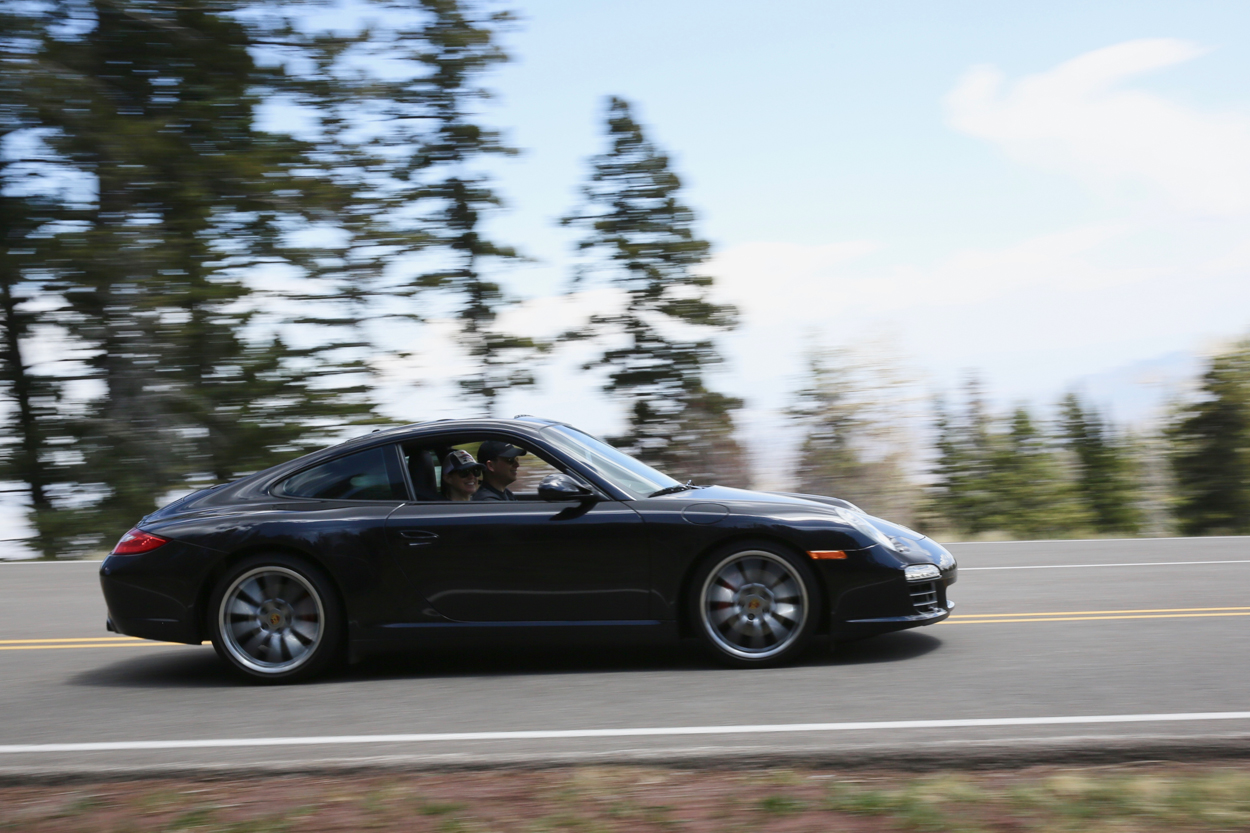 Russ and Doris Britschgi from the Loma Prieta Region have attended two, including the first, Treffen Lake Tahoe.
Doris explained why she and Russ are repeat participants. "Treffen [North America events] are motivators for us to take road trips in our 2009 Cayenne GTS, visit parts of the US we haven't previously seen, and experience places and private car collections unavailable to the general public. Even events close to home offer access to back roads and attractions we might have missed. The variety of available activities allows us to meet PCA members from all over the country and also provides opportunities to explore on our own before and after the event. Interesting people, great food, and wonderful accommodations enhance the experience of these well-organized events. Good times and good people will bring us back to future [events]."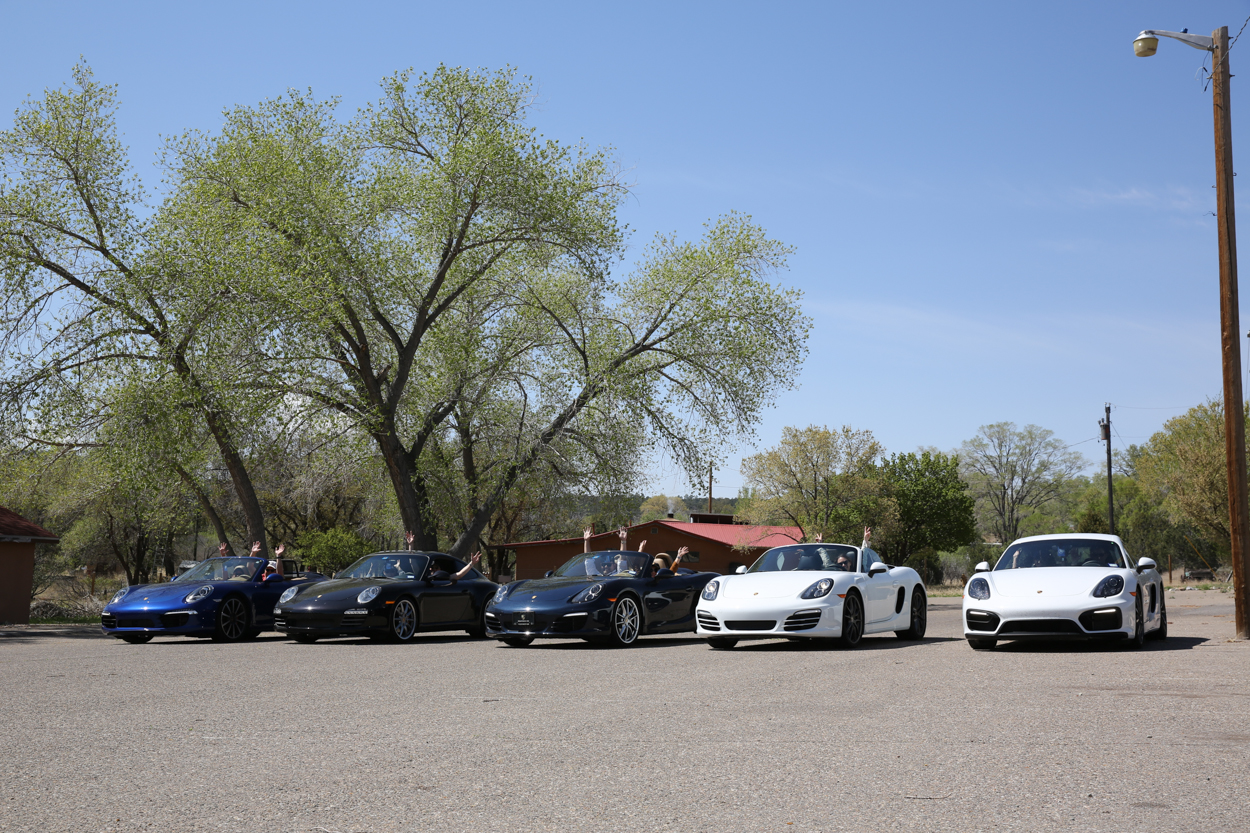 Six tours were offered to members that featured the tri-culturalism of New Mexico: Native American, Hispanic, and Anglo. The tours included Acoma Pueblo, Los Alamos Bradbury Museum, Chimayo, Santa Fe Museum Hill, Unser Racing Museum, and Madrid Off-Road.
Local Roadrunner Region member Geoffrey Aiken enjoyed the Treffen Tamaya activities. "The scenery of New Mexico is so beautiful and experiencing it from within a pack of such wonderfully prepared Porsches is just incredible," he explained after the event. "The food was excellent throughout the event and Tamaya provided the right blend of local culture with the luxuries of a premiere resort. I was amazed at the welcoming nature of the owners and hosts as I brought my husky Phoenix in the 993 to celebrate his 12th birthday on the Chimayó drive."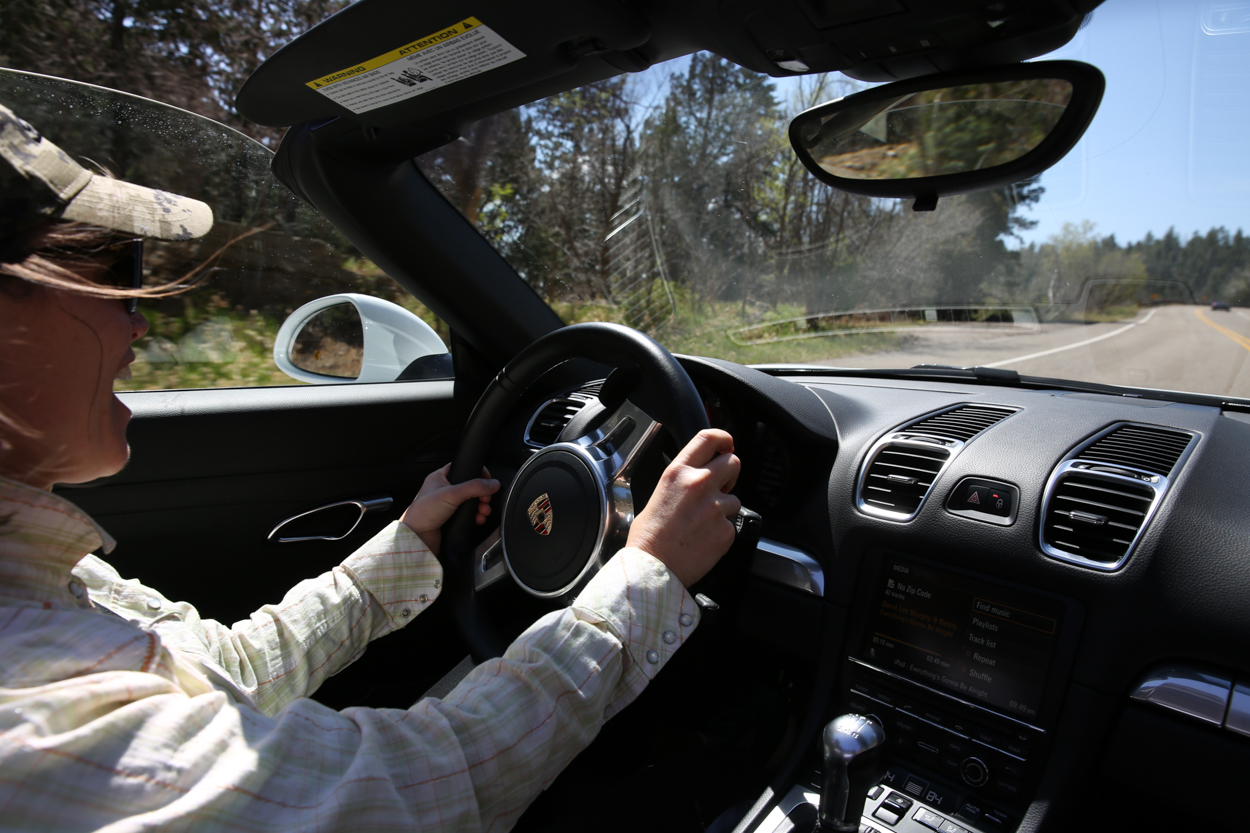 On the Navigator's Day Off, most members toured Sandia Peak, Tent Rocks, and Albuquerque Micro-Breweries. Others choose to relax at the resort spa or take advantage of the award winning Twin Warriors Golf Course. 
The picture-perfect New Mexico high desert backdrop was the highlight of the outside patio dinners. The usual Treffen North America standard of excellent food did not disappoint. After dinner, participants enjoyed a night cap in the Santa Ana Pueblo Council Room where event sponsor KEF Audio played a variety of tunes on some fantastic speakers. Many attendees compared tour stories, and listened and danced to the music until late in the evening.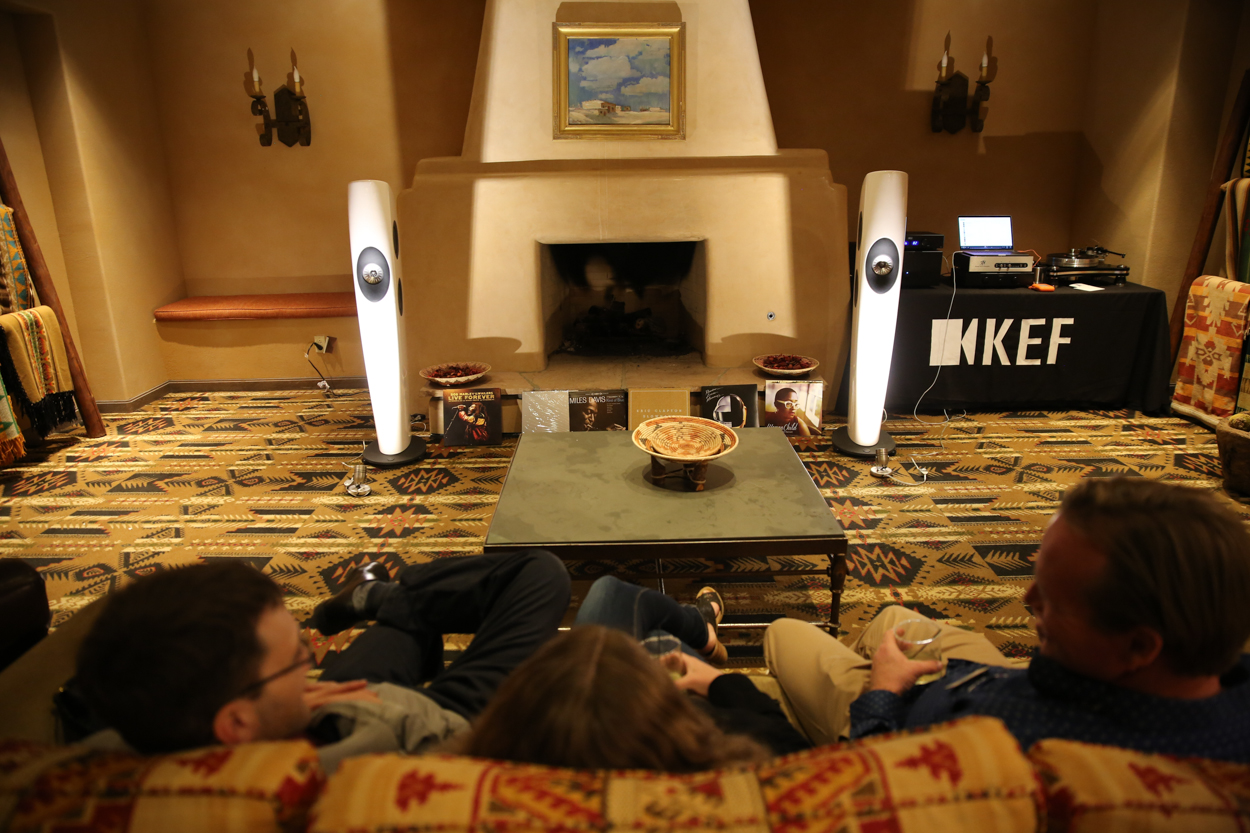 Treffen Tamaya was sponsored by Porsche Cars North America, Pirelli Tires, KEF Audio, Fast Lane Travel, Ceramic Pro, Leland West, PennGrade, Porsche Design, and Omega. The colorful Ceramic Pro Panamera looked particularly impressive reflecting the warm glow of the evening dinner fire pit as the sun set. 
This was the first Treffen North America held on a Native American Indian Reservation. To experience the local culture, members were treated to music by Mexican Mariachis and a Native American flutist, both Treffen firsts. The Santa Ana Pueblo Police Department even provided an escort through a busy intersection … and stayed after for a photo op with PCA organizers and Executive Council members.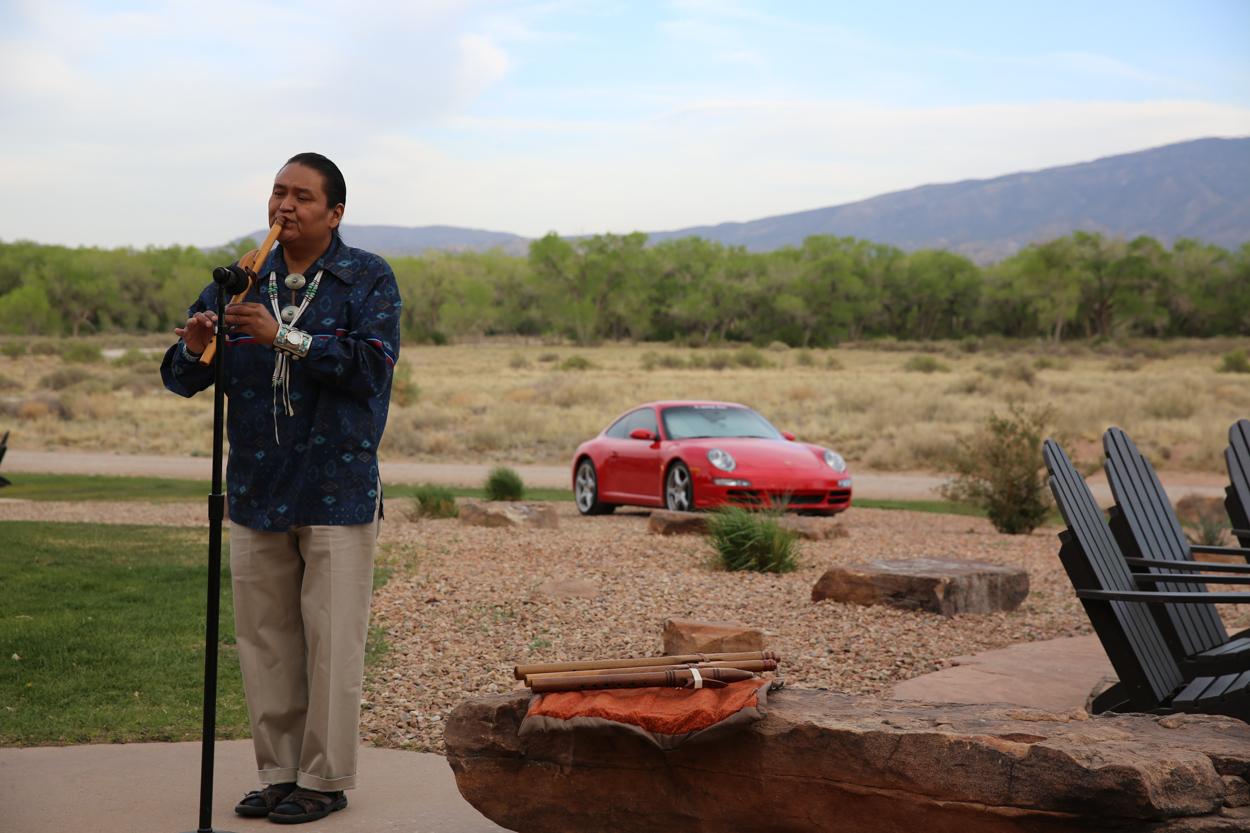 Treffen Tamaya was well organized and had a strong volunteer group from the Roadrunner Region that proudly supported the event.
Harry Season, PCA Treffen North America Chair and Treffen Tamaya Roadrunner Region Chairperson summed it up well: "I couldn't be prouder of the Roadrunner Region members who came out to support the Treffen Tamaya. This was a huge undertaking for our Region, but our members were dedicated to making sure that our Treffen Tamaya guests realized a truly unique experience. Not only did our Region members work hard, but they also had fun doing it. It also served as a great opportunity for many Roadrunner members to come join us in serving our larger PCA community."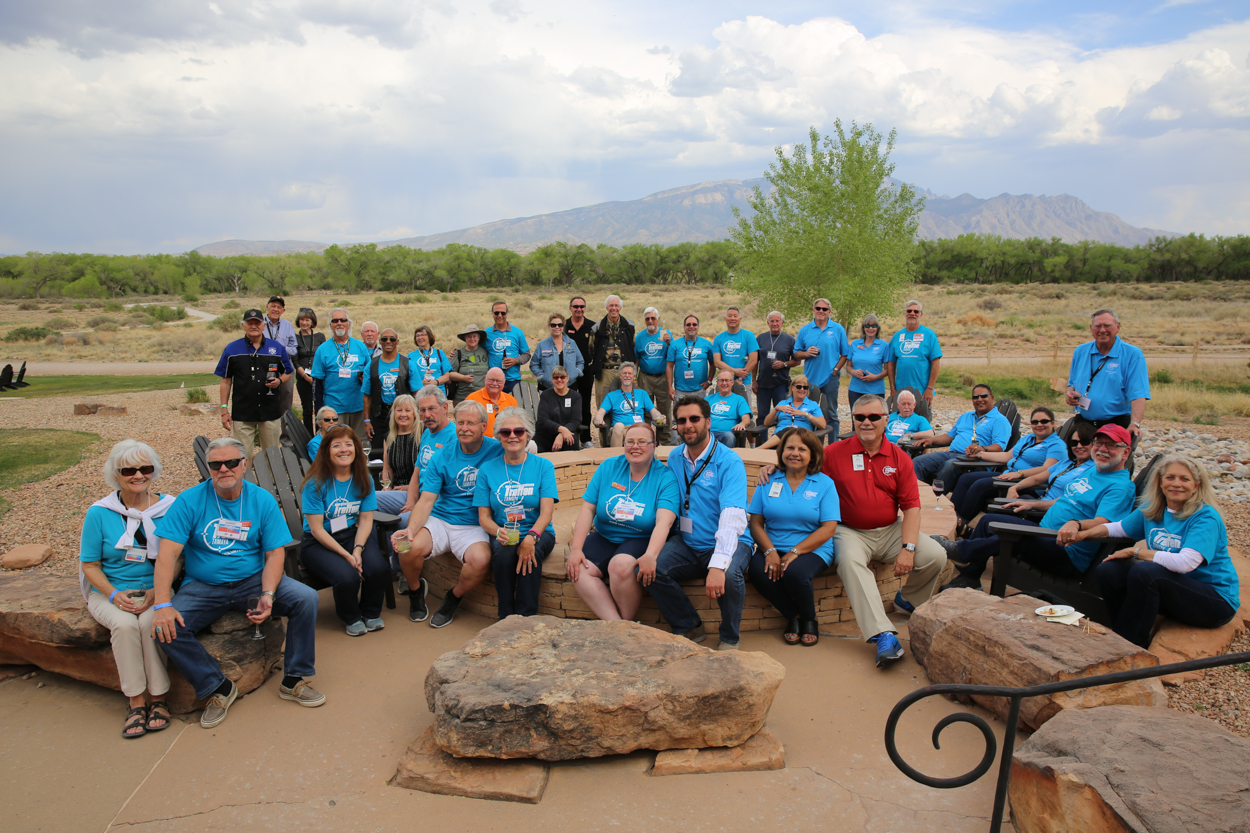 If you have not yet attended a Treffen North America event, you're in luck. The next one will "meet" in the beautiful town of Banff in Alberta, Canada and explore more incredible roads in North America. Treffen Banff is scheduled for September 12-15, 2018. Check back to PCA.org regularly for registration details.