Mart Fresh: Pure sports car or luxurious grand tourer?
Photos by the sellers except where noted
A popular PCA member benefit is The Mart, the club's classifieds section online and in each issue of Porsche Panorama. Mart Fresh is a bi-weekly column in which PCA media staff pick what they think are the "freshest" Porsches currently available, and then attempt to explain their reasoning. Only PCA members and Test Drive program participants have access to seller contact information. Always invest in a pre-purchase inspection for any Porsche you may consider, as seller descriptions and pictures don't always tell the full story.
---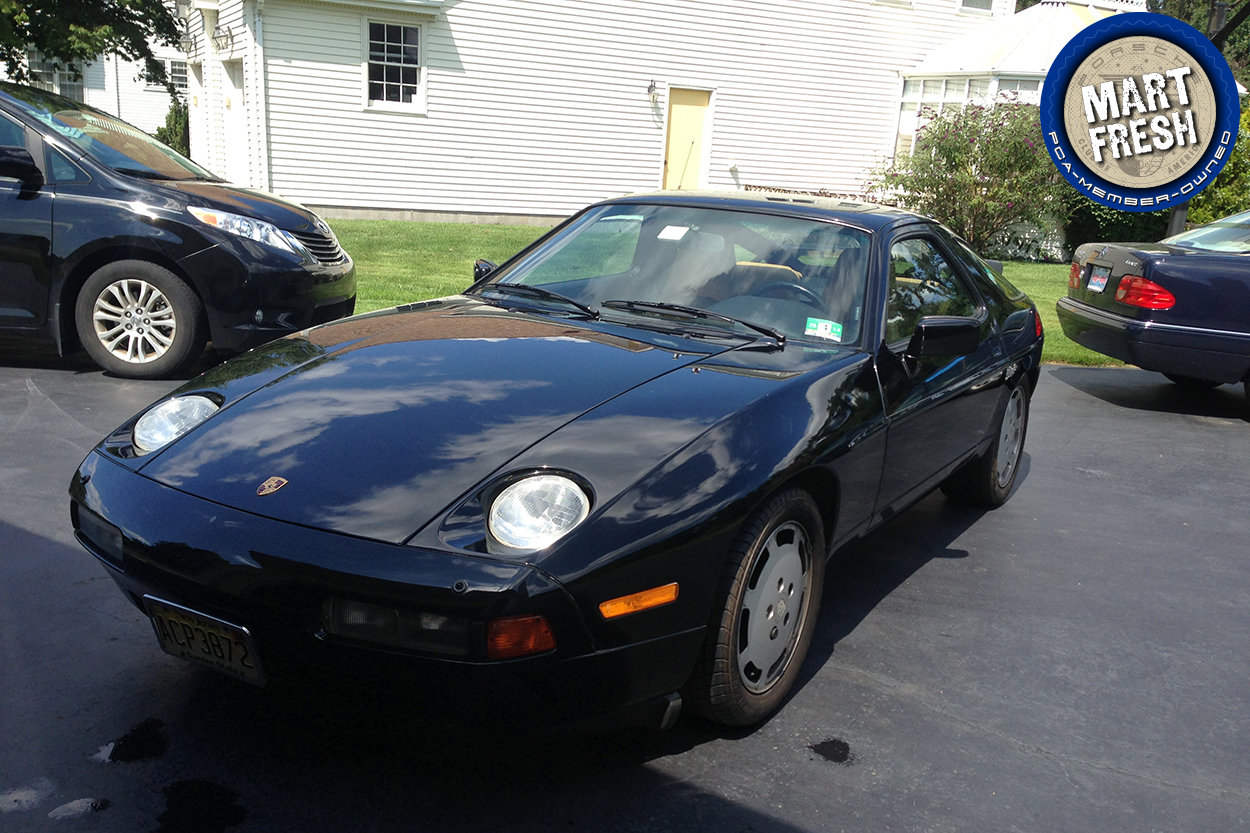 928s, as most of us know, have gone from unappreciated to relatively sought after in the last several years. Most of the interest has centered around the earliest cars and the last, the GTS. Somewhat overlooked are the very competent S4s. With the facelifted style and over 300 horsepower from the 32-valve V8, they perform well and sound spectacular. This single-owner '88 with less than 40,000 miles is incredibly tempting at a little over a buck a mile. For those with small kids, MY 1988 cars were the first US 928s to feature rear shoulder belts. – Rob Sass, Editor in Chief and Director of Content, Porsche Panorama and PCA.org
Click here for PDF archival copy of ad
---
1997 Porsche Boxster - $10,950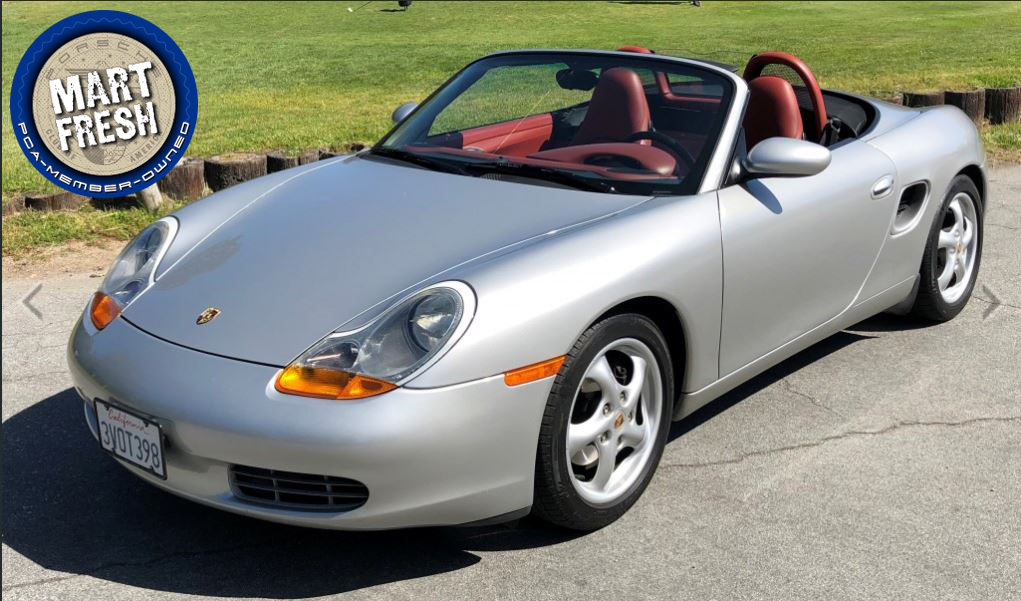 The Boxster Concept that was unveiled at the Detroit Auto Show in 1993 was not exactly what came to be in production form. Yet this first-year 1997 Boxster Launch Edition in Arctic Silver with a red interior evokes the spirit of the concept car. For a hair under $10,950 and with 81,000 miles, this seems like a great deal for what was arguably Porsche's purest expression of a sports car since the water-cooled flat-six era began. 197 horsepower is plenty to have fun with for years to come, whether on a weekend cruise, at an autocross, or maybe even a track day. Just be sure to get a thorough pre-purchase inspection that will likely include the removal of the oil pan — and be sure to ask for the records indicating it was well maintained. – Damon Lowney, Digital Media Coordinator, Porsche Club of America
Click here for PDF archival copy of ad
---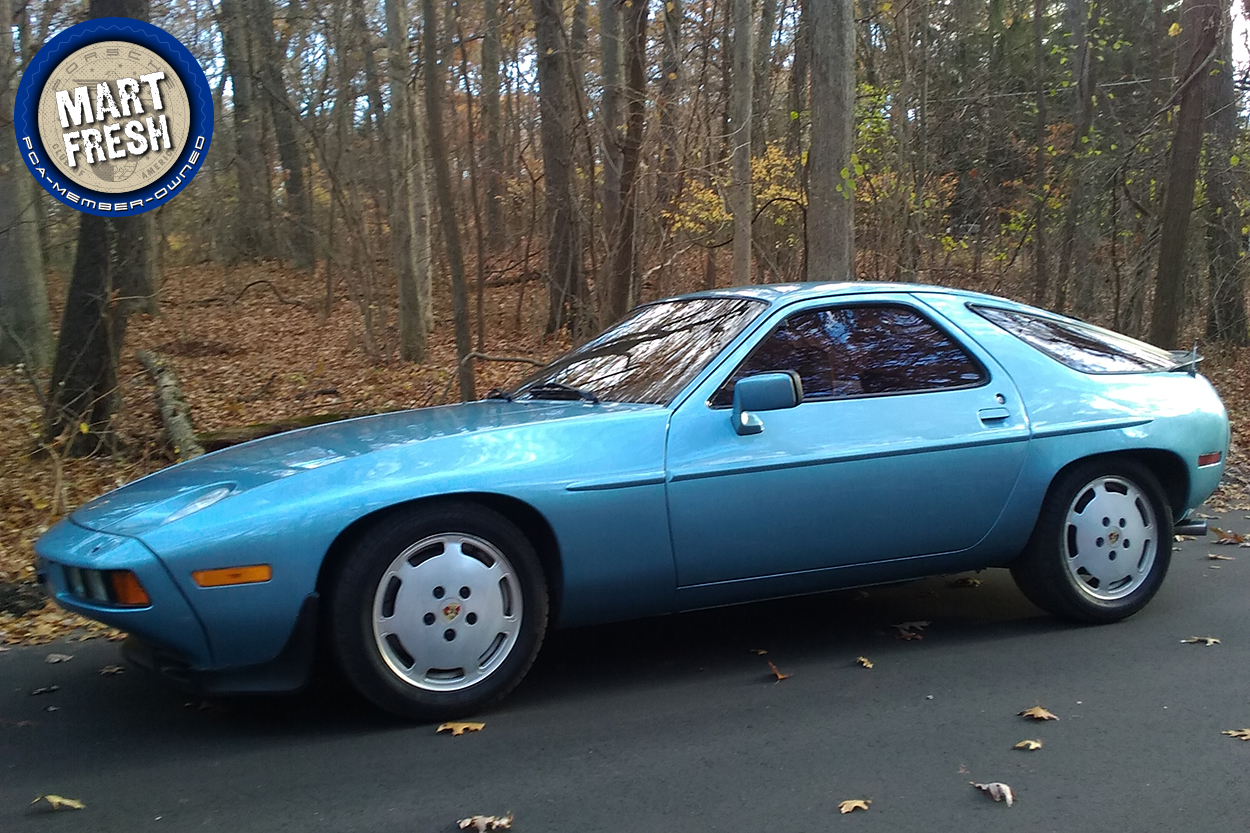 Shoulda had a V8.
I can distinctly remember hearing the roar of an uncorked 928 at a local autocross event. My eyes lit up when I heard the thunderous V8 roar from the starting gate. These early 928s are really gaining in popularity and in value. Here's a good-looking example that isn't too hard on the bank account but looks to be certainly a nice driver. A well kept 928 with 74,600 original miles, newish paint and interior, tasteful mods, recent maintenance, and most importantly All Records. I love the retro Minerva Blue Metallic paint. If you're interested in buying this, I highly recommend befriending a 928 specialist to do a PPI.  928s were advanced for their day and even today continue to mystify many Porsche mechanics. You want to make sure you don't end up having a long to-do list. – Vu Nguyen, Executive Director, Porsche Club of America