Five of the coolest cars at the 2018 Porsche Parade Concours
Photos by Damon Lowney unless noted
Yesterday the 2018 Porsche Parade Day at the Concours took place and there were tons of great Porsches on display. However, a few stood out to us and we decided to highlight them below:
1951 Porsche 356 Coupe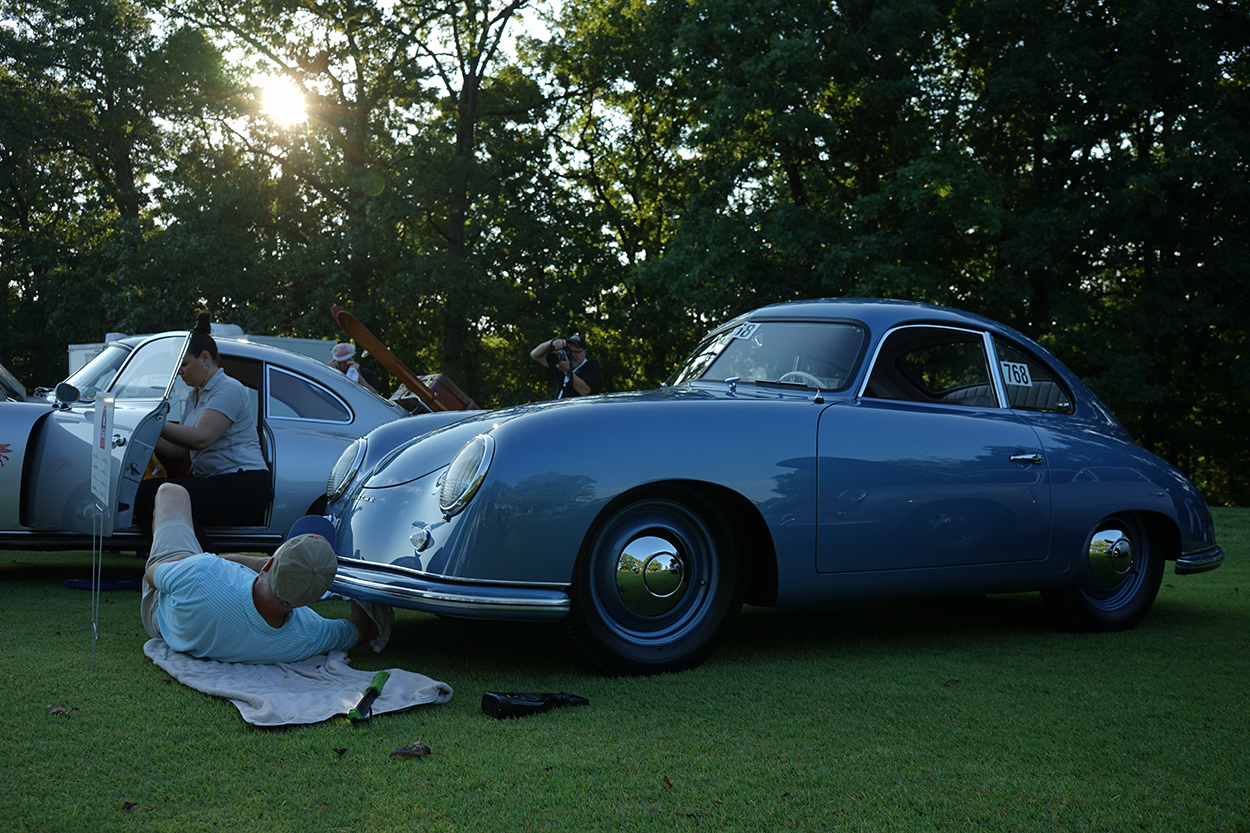 WHAT IS IT? This car is among the earliest pieces of Porsche history that a mere mortal can own (although of late, these are getting frightfully expensive).  It's one of the first 600 Porsches built and wears its pre-war-looking two-piece windshield as a badge of this honor (glass technology hadn't quite perfected executing the compound curves of a modern windshield).
 
WHY IS IT COOL? In addition to the obvious history, the car is simply stunning. Choose your hyperbole: Artwork, jewelry, it doesn't matter. And in spite of its incredible restored condition, contrary to the Porsche-owner stereotype, the owner isn't afraid to drive and use the car as intended. Rather than being hermetically sealed after the concours, the car could actually be seen parked outside at the resort where it continues to draw a crowd.
---
1973 911 Carrera RS 2.7 Touring

Photo by Rob Sass
WHAT IS IT? The RS 2.7 was a homologation special that actually proved to be somewhat of a sales success, even though it wasn't offered in the U.S.  It was the pinnacle of the street 911 lineup in 1973, with a 2.7-liter mechanically fuel-injected version of the classic air-cooled flat-six that made a conservatively-rated 210 horsepower. This one was the more comfortable Touring-spec RS with such niceties as a sunroof.
WHY IS IT COOL? It's a RS 2.7, which along with the 2.8-liter RSR and 911R, is one of the most desirable long-hood 911s. And, it's frigging purple! Lilac to be exact. Less than 15 were ordered this way. It makes Viper Green look positively common and sedate by comparison.
---
1965 904 Carrera GTS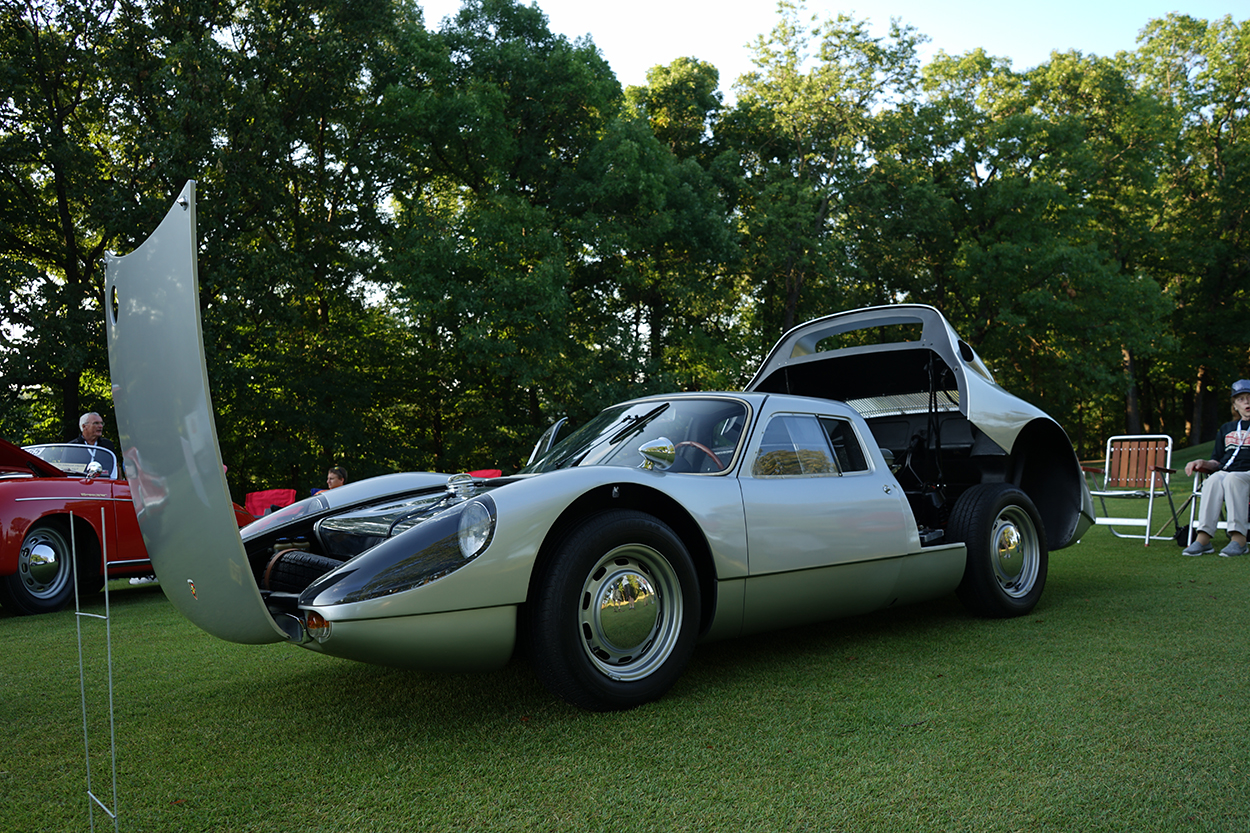 WHAT IS IT? The 904 Carrera GTS marks a further step in Porsche's transition from production-based race cars to pure competition cars in order to compete for more than just class wins. Alloy coachwork wasn't light enough for the task, so the 904 featured a fiberglass body courtesy of aircraft builder Heinkel. The 904 proved its mettle at places like Spa, Sebring, and the Targa Florio, where it won first overall, using the narrow, twisty, dusty Sicilian public roads to overcome more powerful competitors.  
WHY IS IT COOL?  It's hella gorgeous, quite possibly the prettiest Porsche of all time. The 904 was also the last fully streetable Porsche competition car. Impoverished privateers back in the day sometimes drove them to the race circuit and drove them home afterwards. 
---
1974 Porsche 911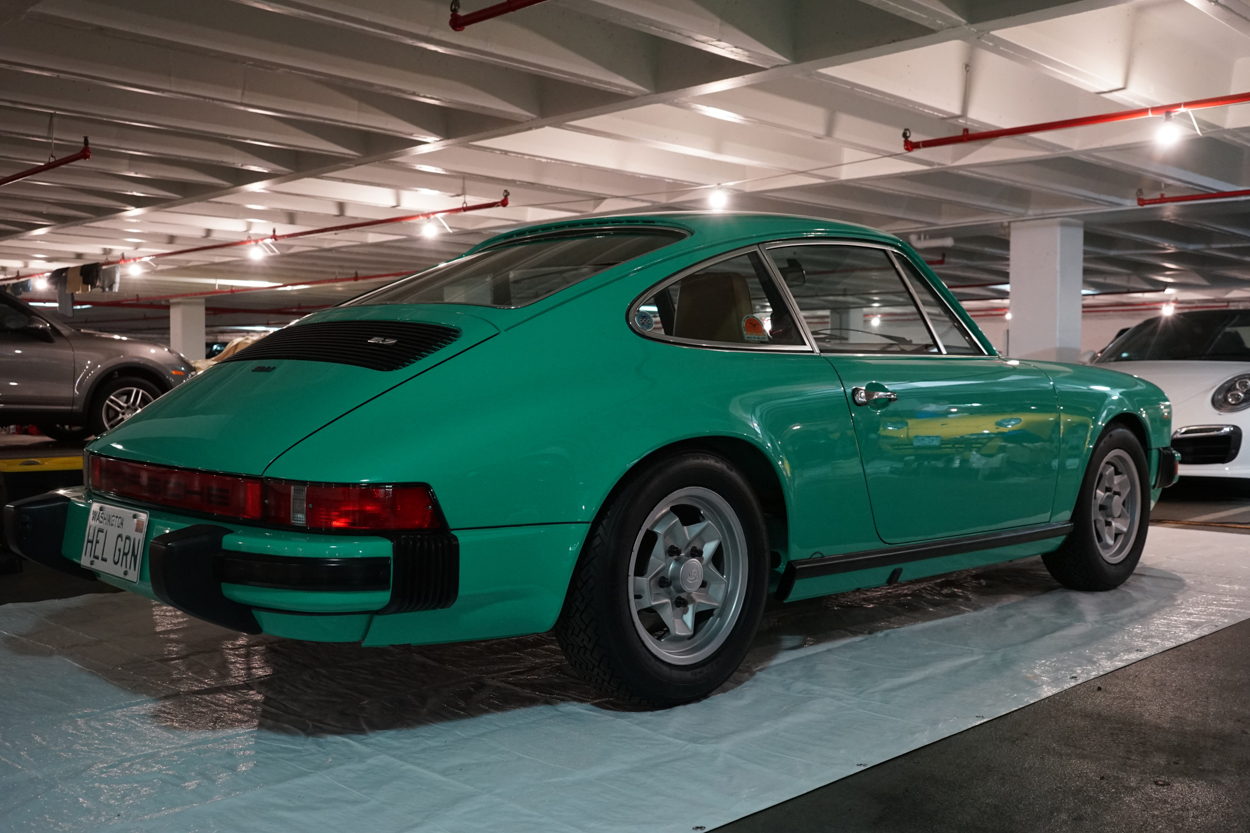 Above: Inside the concours prep area.
WHAT IS IT? A not-often-seen, near-perfect, and original example of an early impact-bumper 911.  Porsche, although a small manufacturer, had to cope with the new insurance lobby-mandated five-miles-per-hour bumper law that came fully into effect for the 1974 model year. Porsche's solution (along with the Corvette's) was probably among the industry's best. Just look at a Mercedes or a BMW from 1974 and we're sure you'll agree.
WHY IS IT COOL? The color pops like crazy on this car. The extremely rare shade of Hell Grün, looks fantastic, and it's a legit 40,000-mile two-owner car that has had incredible care over its 45 years on the planet. The car literally looks brand spanking new.
---
1995 Porsche 968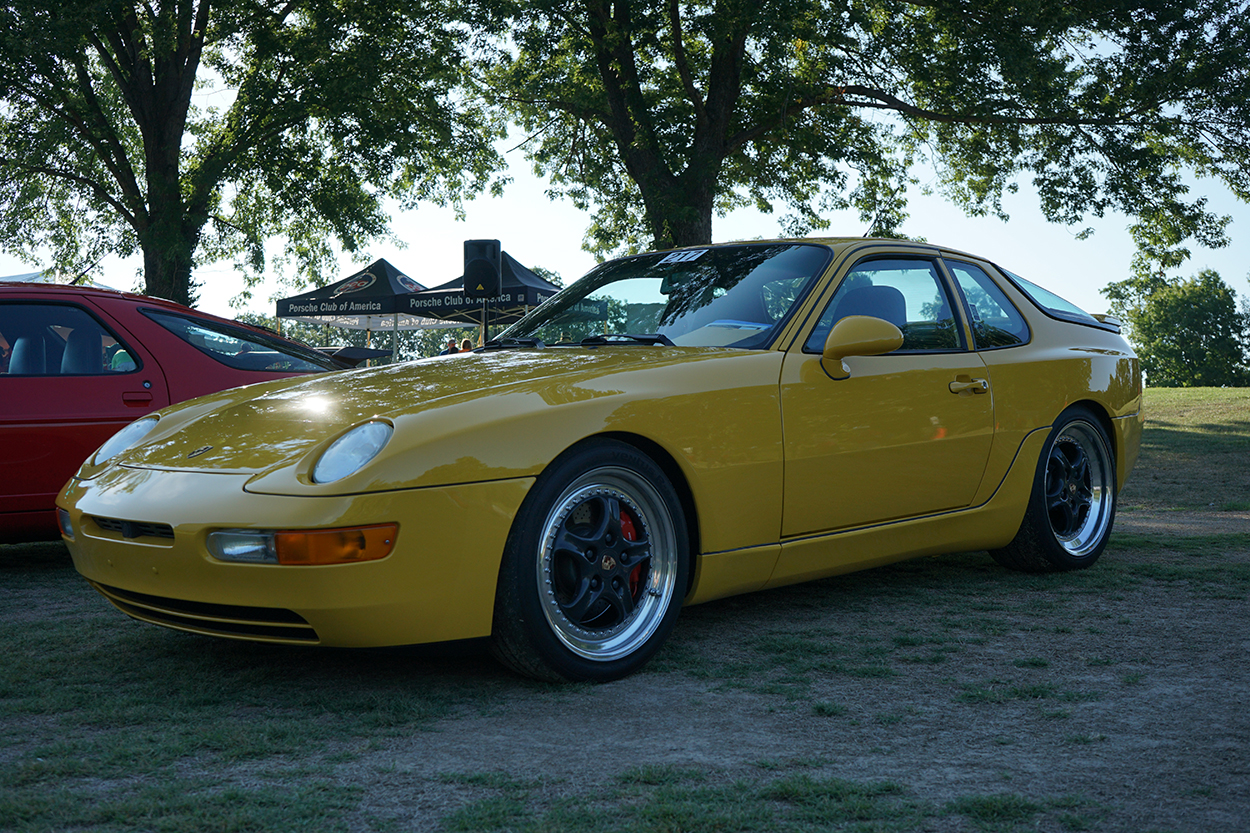 WHAT IS IT? The 968 was the swan song of the four-cylinder transaxle Porsche platform that started in 1977 with the 924. As is Porsche's practice, outgoing cars are sent out with a bang and not a whimper. The 968's 3.0-liter naturally-aspirated four-cylinder was a veritable factory outlet of torque. We'll never see the likes of it again.
WHY IS IT COOL? The styling updates that gave the car a family resemblance to the 993 and the 928 worked. It's a very good-looking car that has hardly dated an iota in a quarter-century. But continuing the theme of this piece, once again, it's a unique color that sends this car over-the-top. It's number seven of 10 U.S. 968 coupes in Speed Yellow. It works so well on this car, one has to wonder what 968 buyers were thinking back in the 90s. Just ten cars in this amazing shade? Seriously? And the owner still drives and autocrosses it.
---