Porsche announces special edition PCA 911 GT3 Cup car at Porsche Parade
Article by Damon Lowney
Images courtesy Porsche
Dr. Daniel Armbruster of Porsche Motorsport North America has just announced a special Porsche Club of America edition of the 911 GT3 Cup car at the 63rd Porsche Parade at the Lake of the Ozark. The car is aimed toward the PCA Club Racing crowd.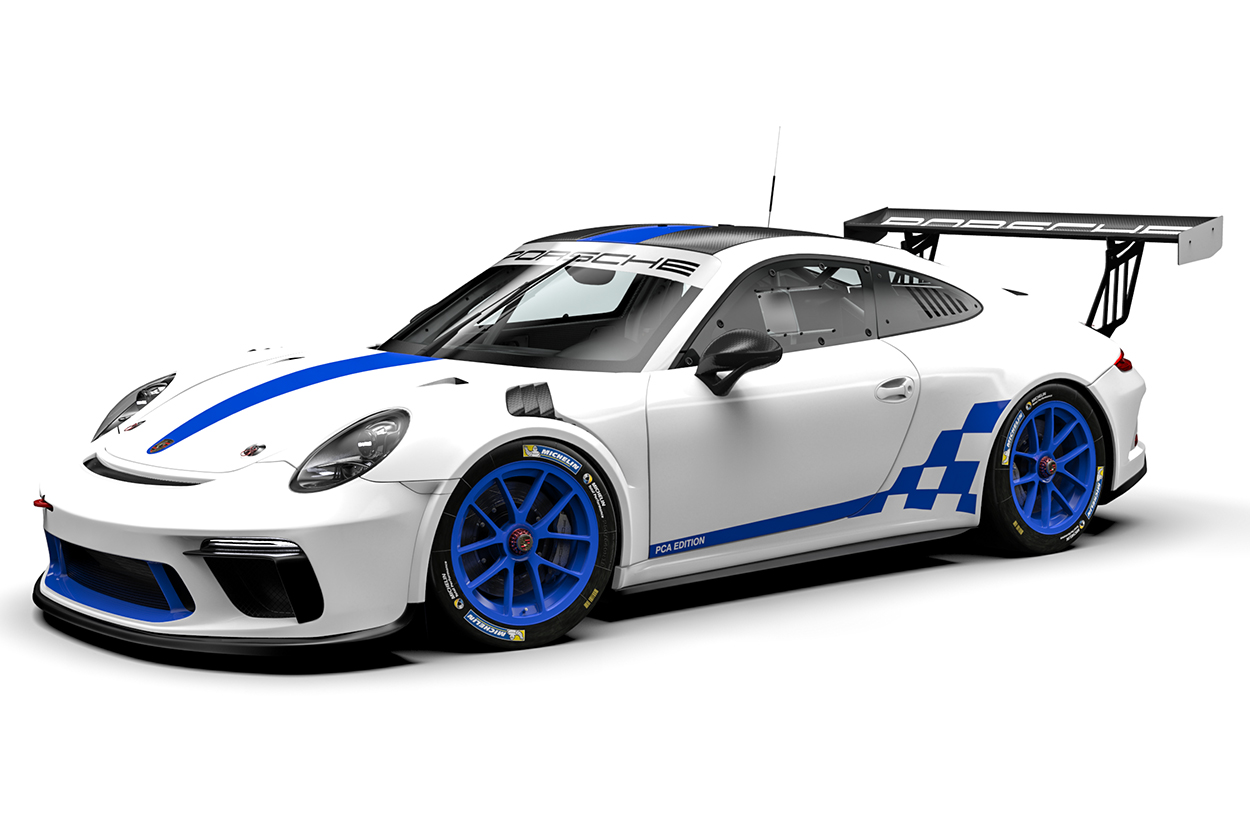 Among features common to other GT3 Cups are a double-bubble carbon-fiber roof and carbon-fiber fenders. It is available in Club Blau on white, or white on Club Blau. Club Blau is a special PCA color developed by Porsche for the 911 GTS Club Coupe for PCA's 60th Anniversary in 2015. Just five special edition PCA Cup cars will be built.
We'll update the post as more information becomes available.