Mart Fresh: Flat-sixes — first of the water-cooled or last of the air-cooled?
Photos by the sellers except where noted
A popular PCA member benefit is The Mart, the club's classifieds section online and in each issue of Porsche Panorama. Mart Fresh is a bi-weekly column in which PCA media staff pick what they think are the "freshest" Porsches currently available, and then attempt to explain their reasoning. Only PCA members and Test Drive program participants have access to seller contact information. Always invest in a pre-purchase inspection for any Porsche you may consider, as seller descriptions and pictures don't always tell the full story.
---
2004 Porsche 911 GT3 - $72,500
I'll say it before and I'll say it again: The 2004 911 GT3 is destined to be a classic.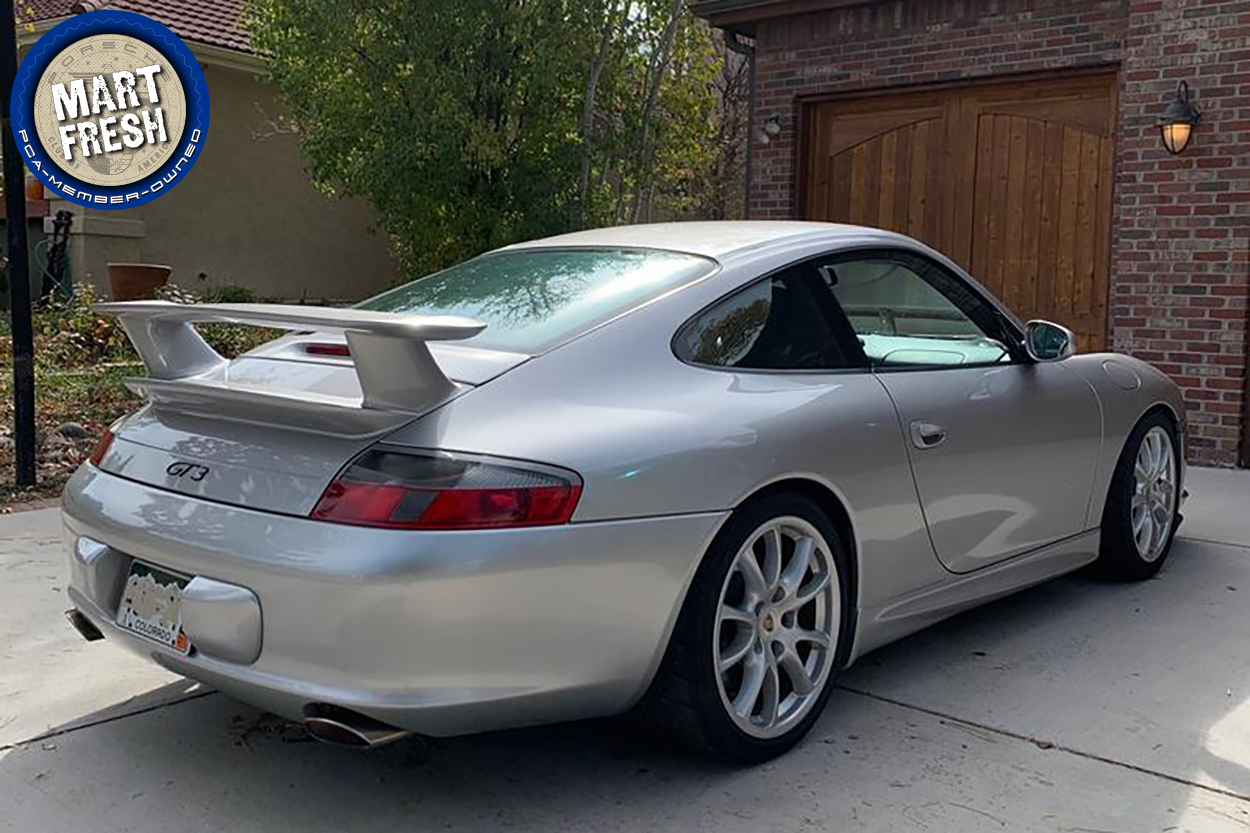 How different can it be from a standard 996 of the era? A LOT! I know because I own a 1999 911 Carrera. To start, it has a race-bred Mezger flat-six that revs to the moon like a sport bike. Its chassis and suspension are rock-solid — perfect for track days (not so perfect for long cross-country trips). There is only one electronic driver aid —an anti-lock-braking system (ABS),— which begs that you drive it with respect. On the test drive you can expect to hear some mechanical clicks, clacks, and even some grinds as this model has little in terms of insulation and the differential can be noisy. This example looks to be clean and street-driven during ownership with full service history and paperwork from Day 1. As always get a pre-purchase inspection done by a dealer or independent shop that knows 996 GT3s, and then quickly head to your nearest PCA Drivers Education event if it checks out! – Vu Nguyen, Executive Director, Porsche Club of America
Click here for PDF archival copy of ad
---
1995 Porsche 911 Carrera - $48,500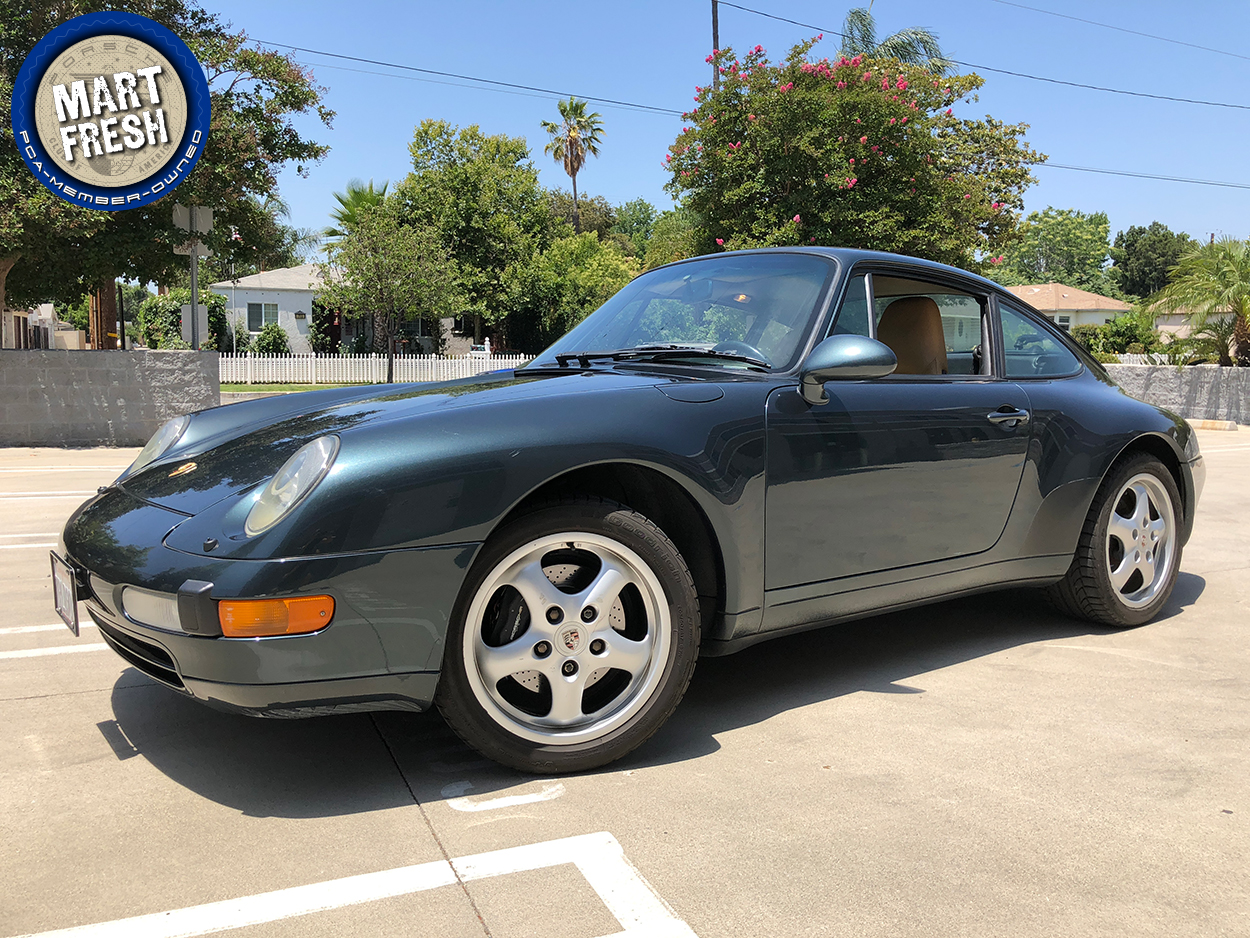 I just got back from Parade, where I found myself spending an inordinate amount of time looking at Porsches from model year 1995. First, I find it hard to believe that 1995 was 23 years ago (my daughter who is starting grad school in the fall was born in that year), and second, I really admire the way Porsche managed to give the three very disparate cars in its lineup a bit of a family resemblance. My air-cooled 911 experience has never gotten past 1983, so 964s and 993s have always fascinated me, but both seem to be headed inexorably upmarket at the moment, which is why this driver-quality 993 caught my eye. Nothing against Targas or Cabriolets, but 993 coupes seem to be the body style that everyone wants at the moment. It's rare to see them dip much below a $50,000 ask for cars with under 100,000 miles and a manual transmission, yet here's one: Club-owned (of course), in great colors, and just some minor cosmetics needed. I'd address the rust bubble immediately and use this as a daily driver. At 98,000 miles, the car still has plenty of life left in it, but not so few miles that you feel any qualms about putting on tons more. – Rob Sass, Editor in Chief and Director of Content, Porsche Panorama and PCA.org
Click here for PDF archival copy of ad
---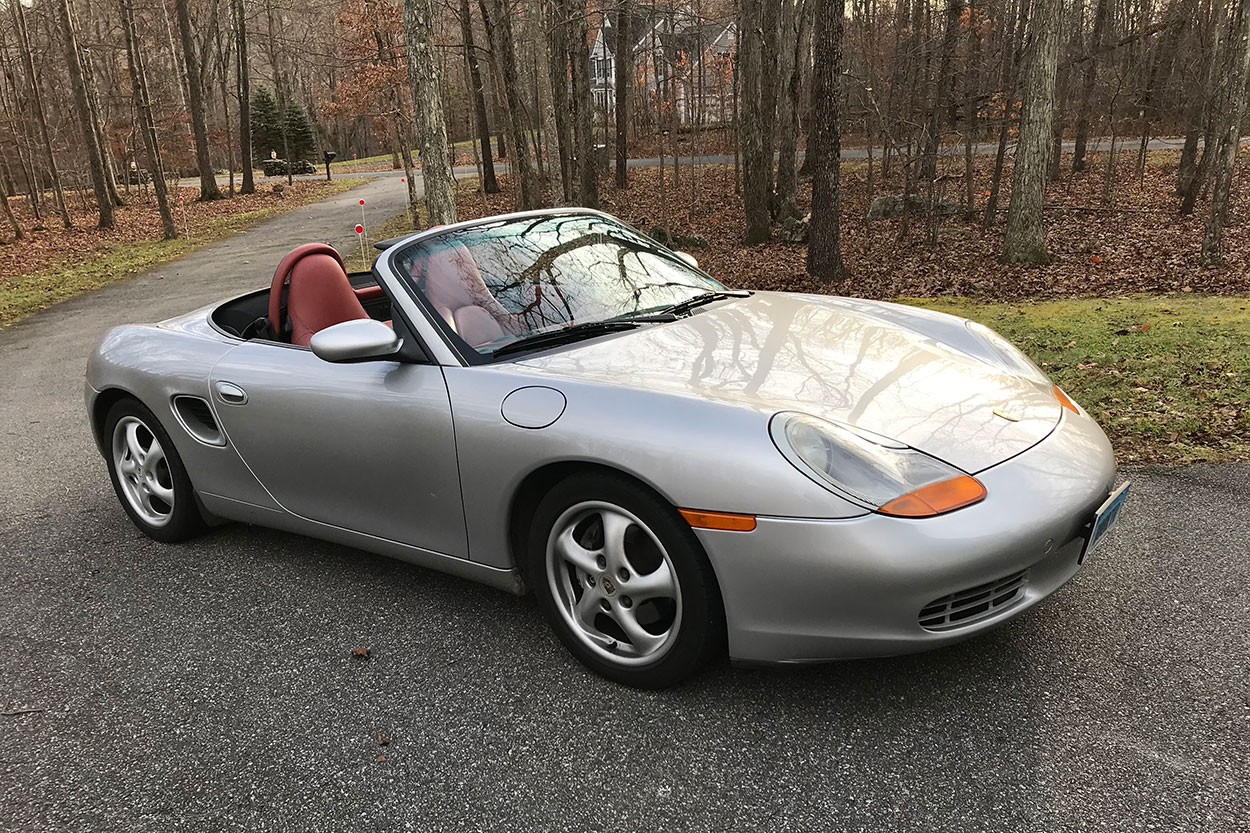 I admit to having a major obsession with the four-cylinder front-engined Porsches of the 1980s and 1990s — I yearn to replace my old 944 S2 with something similar. Yet as their prices seem to be rising following the air-cooled 911s, 912s, and now 914s, 986-generation Boxsters are increasingly looking like a better value for somebody like me, who'll use whichever Porsche I buy next for the commute to work (sometimes), for autocross, and for the occasional track day. This one does not wear my favorite color and the interior looks just as milquetoast, but I'd rather buy a car — even in silver over gray — from a longtime owner who kept the full maintenance history, and whose ad displays honest pictures from the angles I want to see. This car's asking price is right on the mark considering the current market for 986s — not too high or low considering the mileage — and the ad leads me to believe the owner is a reasonable and honest person. There's no mention in the ad of any work done to replace the intermediate shaft (IMS) bearing, but that's why full maintenance records are such assets when on the hunt for a used car. Of course, even this Porsche warrants a pre-purchase inspection before handing over the check. – Damon Lowney, Digital Media Coordinator, Porsche Club of America