2019 Porsche Macan gets mid-cycle update with internet connectivity
Article by Damon Lowney
Photos courtesy Porsche
It seems like yesterday when we started to spot new Porsche Macan compact SUVs on the road, yet 2014 is long gone and the automaker announced today that 2019 models would receive an update. Don't expect much to change.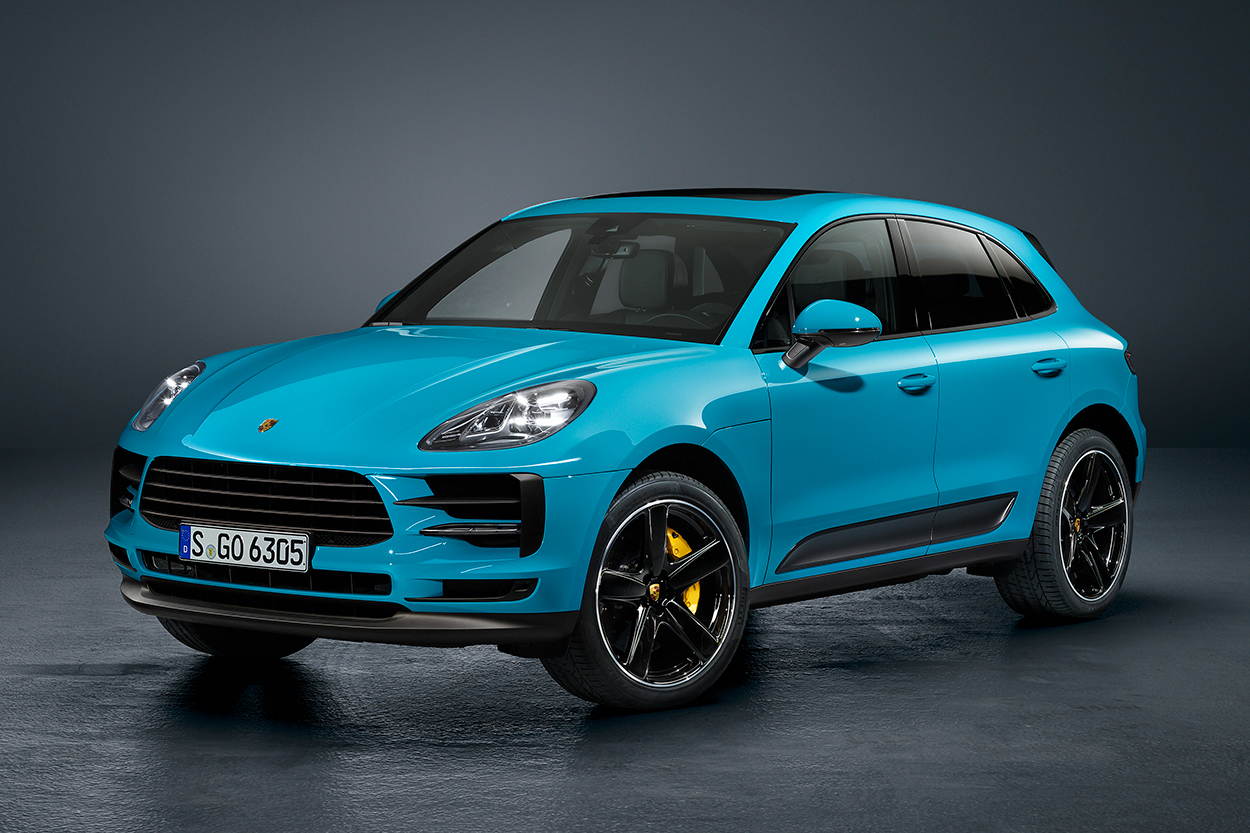 That's no bad thing, as the Macan, based on Audi's last-generation Q5 platform, has been praised by the automotive press for being one of the most sportive offerings in the crossover segment yet retaining the comfort and luxury buyers expect from such a vehicle. The "new" Macan, as Porsche refers to it, still uses the Q5 platform and receives incremental updates to the exterior, interior, and infotainment and driver aids systems.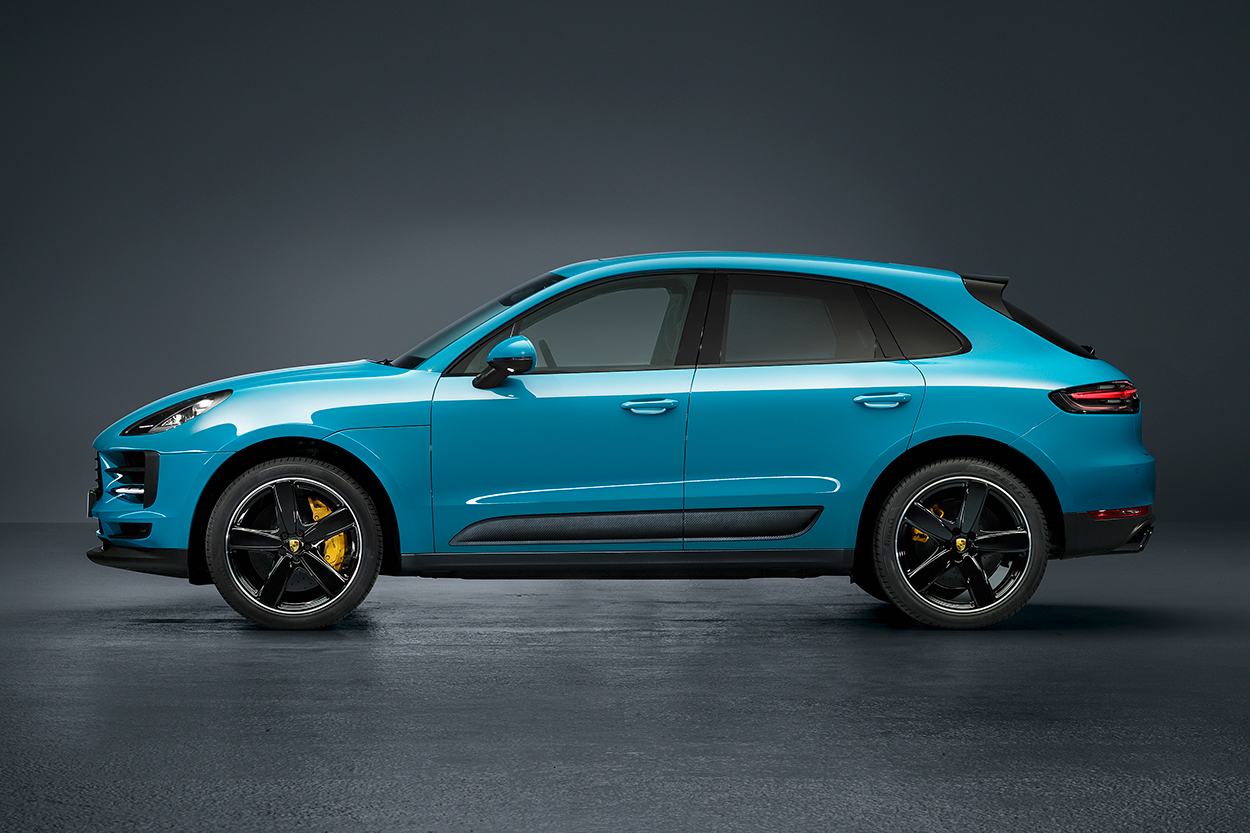 The average shopper likely will struggle to tell the new model apart from the old one, but the biggest giveaway is at the rear end, where the once-separate taillights have been joined by a light strip — part of Porsche's recent corporate design language exemplified in the Panamera sedan, the Cayenne SUV, the upcoming Taycan electric sedan, and what looks to be the new 911 circulating the web in spy shots. Up front, the changes are subtle. Porsche made the vanes in the central front air intake more visibly horizontal and added a couple vents where fog lights used to be, the overall effect of which is meant to make the CSUV look wider. LED headlights are now standard. New colors include Chalk, Miami Blue, Mamba Green Metallic, and Dolomite Silver Metallic.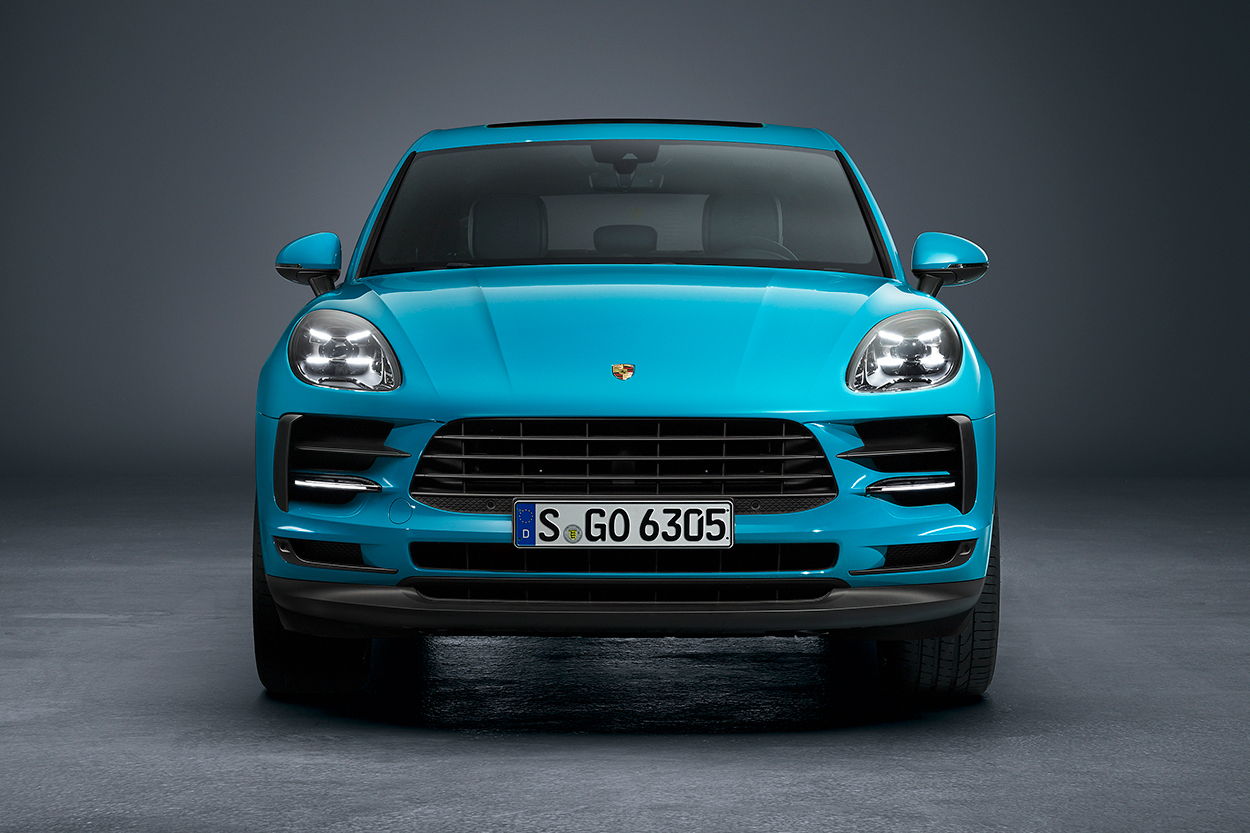 Inside, a GT sports steering wheel is standard, with the requisite drive-mode dial and, in vehicles with Sport Chrono package, a sport response button. The center air vents have been moved from the sides of the touchscreen to below it to make room for the new 11-inch touchscreen. A bit surprisingly, Porsche restrained from replacing buttons on the center console with a glass touch panel with haptic feedback — a love it or hate it feature on the Panamera and Cayenne.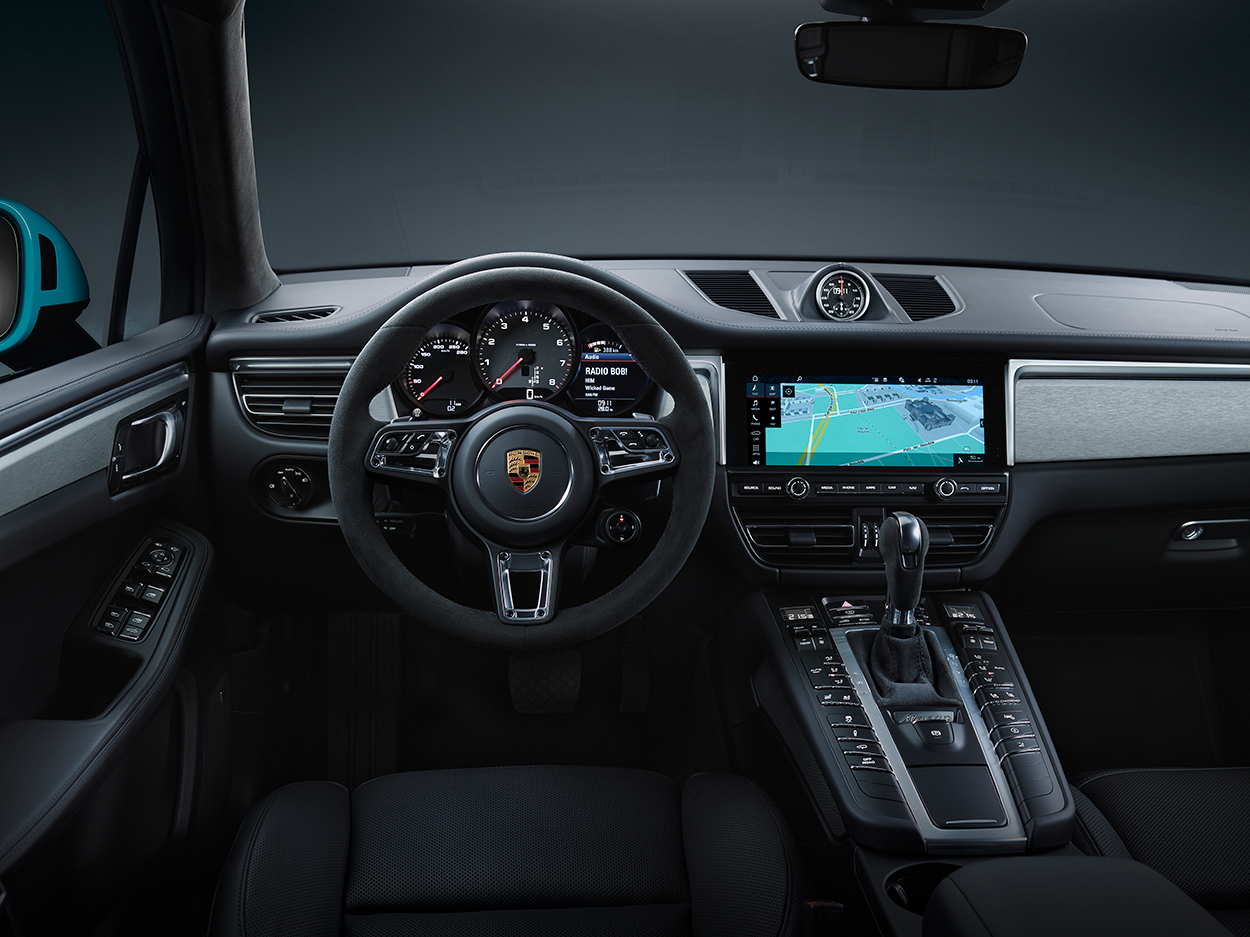 Barring any engine updates or significant changes to the chassis — Porsche did not promise more horsepower and mentioned an optimized chassis — the most significant update of the 2019 Macan regards the infotainment system and the new Connect Plus module that allows online functionality. Porsche says the Connect Plus module underpins the new intelligent voice control system and navigation systems. The new, larger touchscreen is like those in the Panamerea and Cayenne, which allows drivers to arrange functions into tiles and offers quick and seamless operation.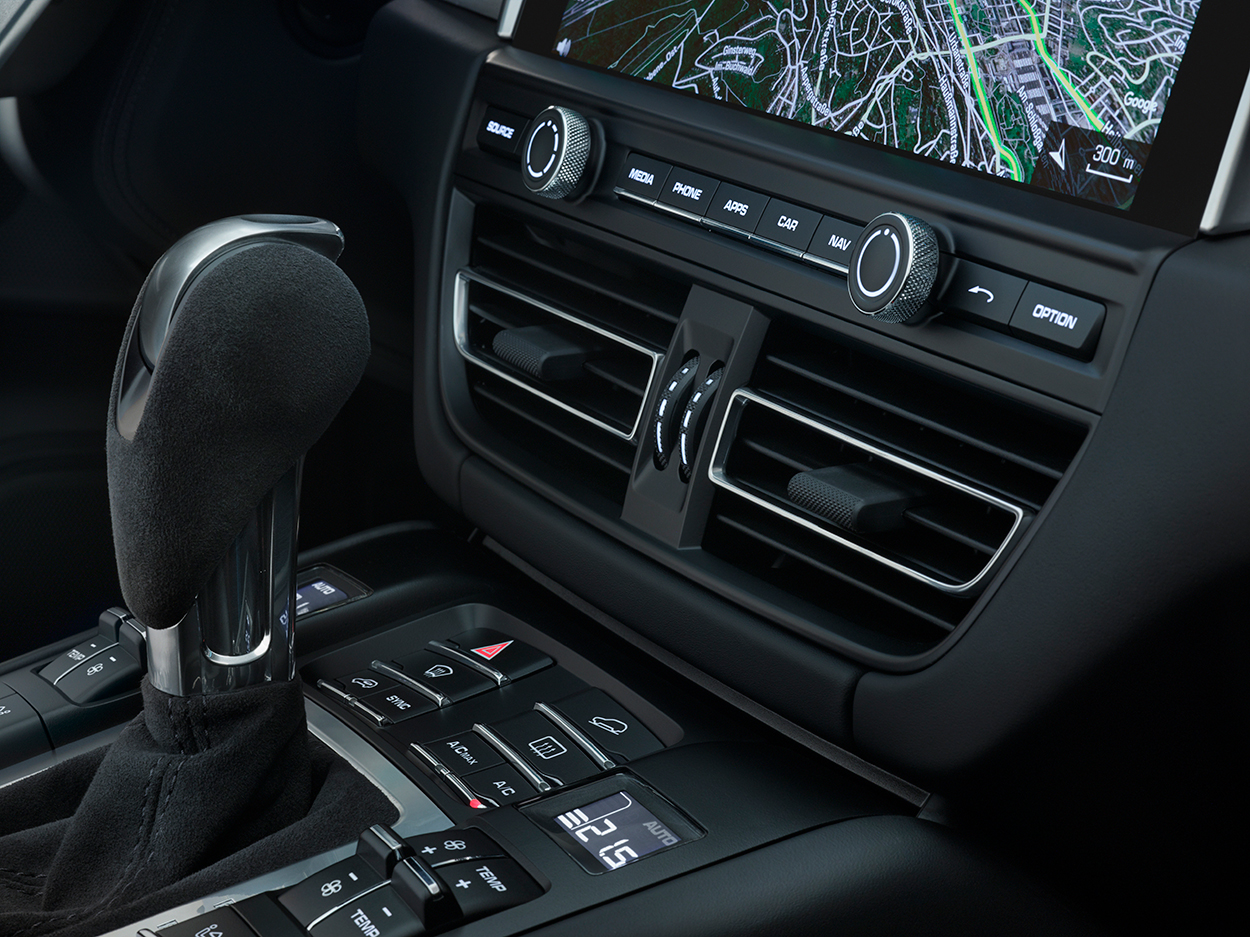 Of course, Porsche is not immune to the tide of semi-autonomous driver aids. A new Traffic Jam Assist option gives the Macan the ability to drive itself, more or less, up to 37 miles per hour.
Porsche has not released a launch date, pricing, or which model variants will be available in 2019. The vehicle pictured here has no script to discern it as an S, Turbo, or base model, though we'd bet it's either a Macan S or Turbo.