One-off Bertone Porsche 911 is the sexiest Porsche you've never seen
Article by Rob Sass
Photos courtesy Gooding & Co. unless noted.
Aside from the infamous 1939 Pact of Steel, Italo-German collaborations are rare indeed. While most dedicated Porschephiles are familiar with the Italian-designed 356 Abarth Carrera GTL, this one-off John von Neumann Bertone 911 is a mystery to all but the most dedicated Porsche fans. It's drop-dead gorgeous, and it's also for sale.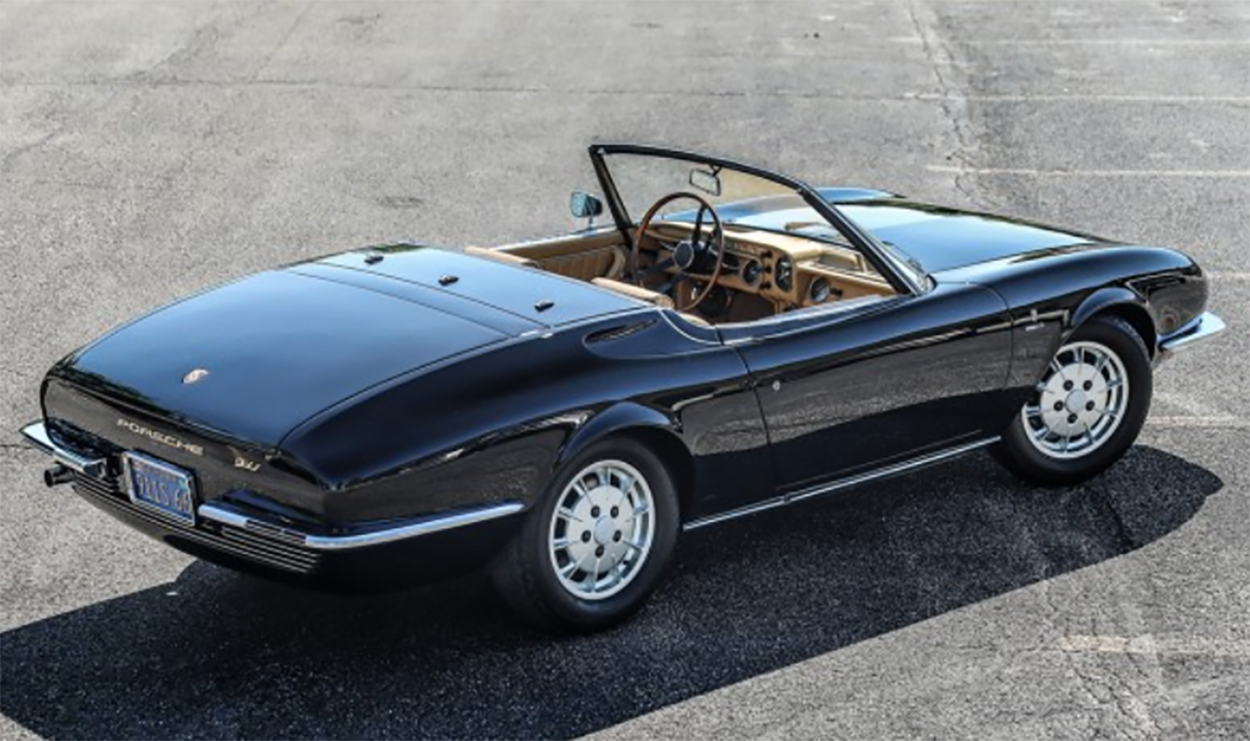 The car was conceived by famed California Porsche dealer/racer John von Neumann who was concerned that when 356 cabriolet production ended there would be no open Porsche to satisfy his California customers. News of the upcoming 911/912 Targa didn't allay his concerns.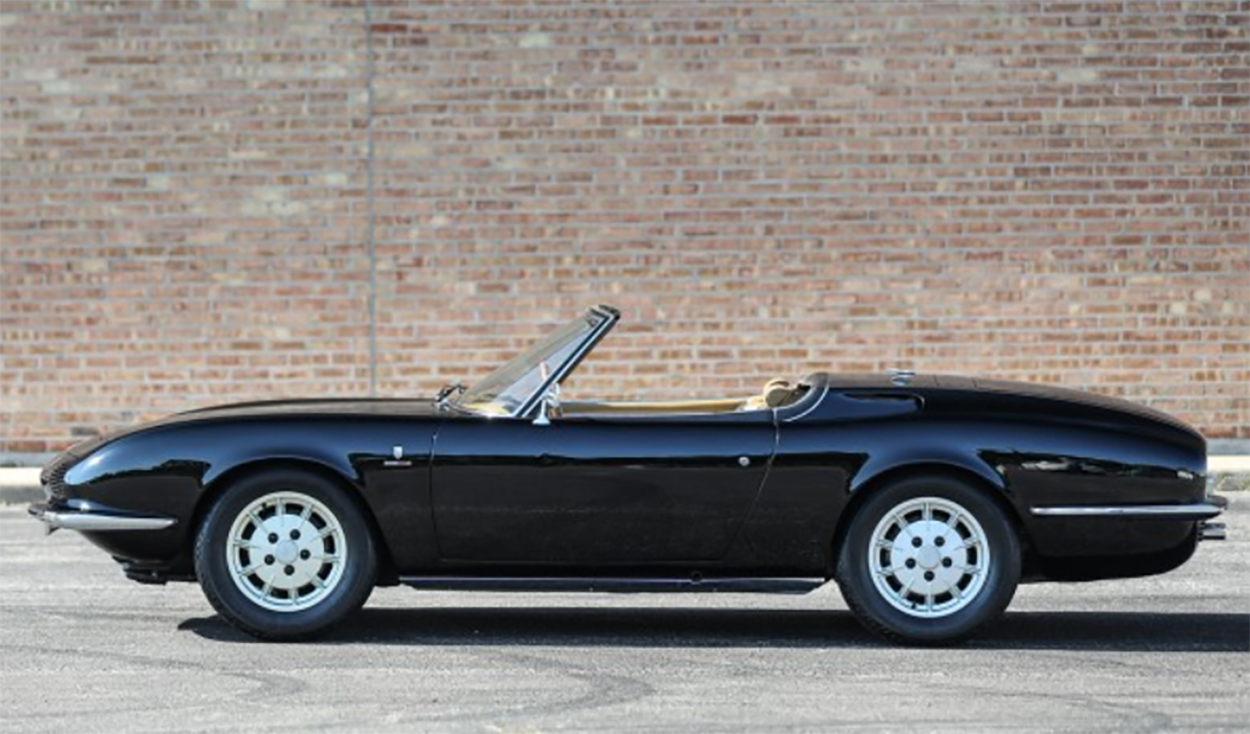 Nuccio Bertone's styling house agreed to take on the design of a prototype open 911. Bertone, generally played second fiddle to better known Pininfarina, but its work during the 1950s and 1960s was no less artful.


Above: The Fiat 850 on the left (Photo by Andrew Bone. Courtesy OSX II [CC by 2.0]). The Alfa Romeo Montreal on the right (Photo by Lothar Spurzem [CC BY-SA 2.0 DE])
Alfa Romeo's Montreal and the diminutive Fiat 850 Spider were both fantastic pieces of design from which Bertone cribbed a bit on this car. The rear quarter and cabin area were pure Fiat 850 and the louvered headlamp covers were very much Alfa Montreal. Unlike the production 911, it was strictly a two-seater car, or a due posto to the Italians.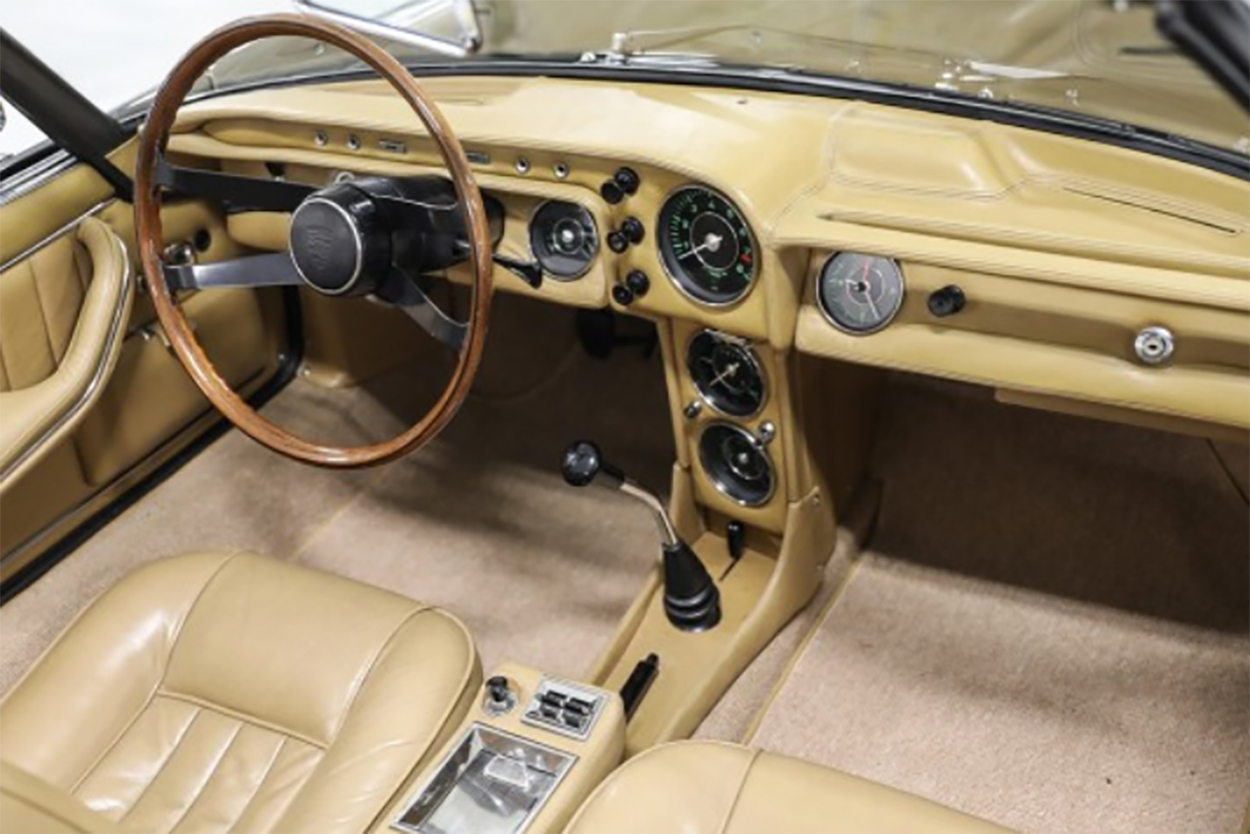 It all worked. The von Neumann 911 was a very pretty car, particularly as originally displayed at the Geneva Motor Show of 1966. As originally built, the car came with a set of Campagnolo magnesium wheels similar to what would be available as an option on the Ferrari 246 Dino. The cream and dark red suited the car too. At some point, according to the auction catalog description, a set of Mahle "gas burner" alloy wheels were fitted (presumably to make it more identifiable as a Porsche) and the color was changed to black. It also gained a 2.0-liter "S" spec engine to replace the original 130-horsepower base 911 unit.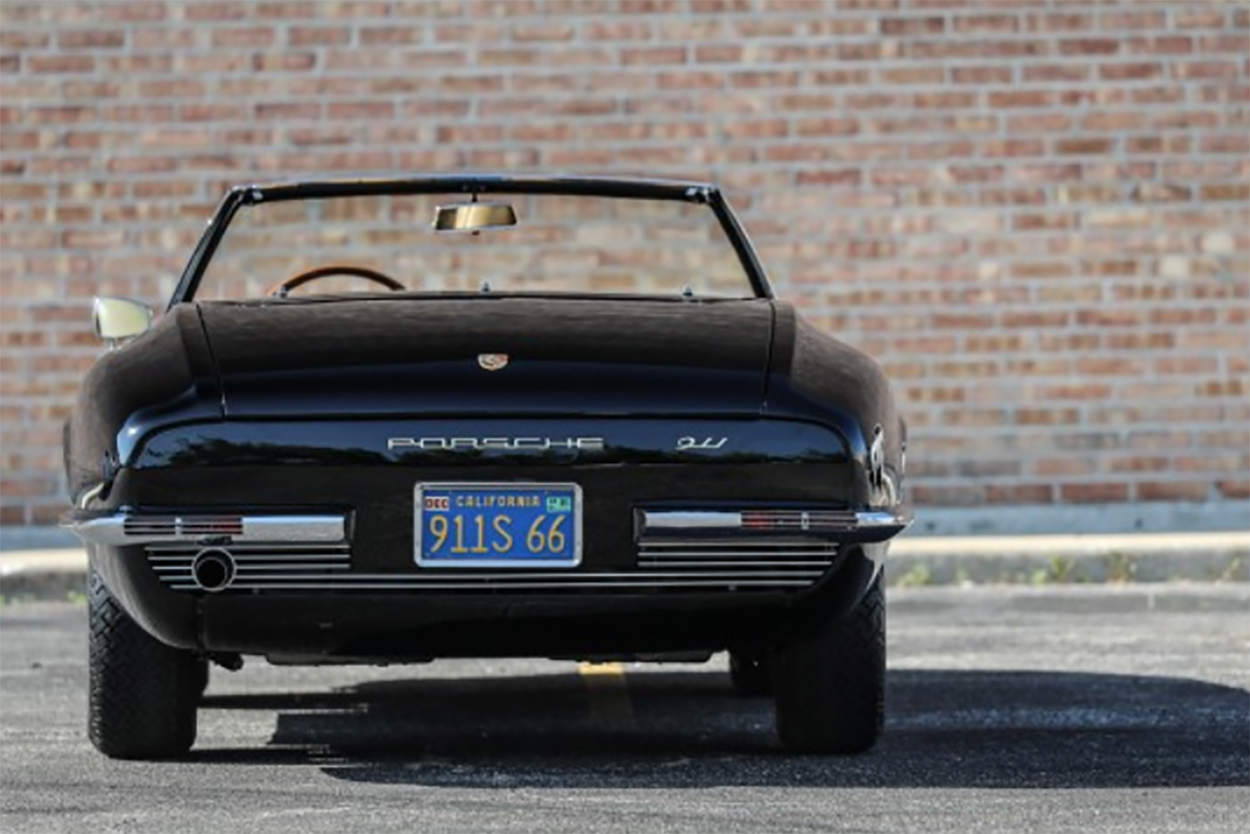 As it turns out, the Targa would satisfy open 911 fans just fine until 1983, when a 911 cabriolet finally materialized. The Bertone 911 would remain an interesting and somewhat obscure one-off, known to most from its 1966 motor show appearance, a few photos in Road & Track and an appearance at the 1989 Pebble Beach Concours. 
The car will cross the block at the Gooding and Company auction in Pebble Beach in about three weeks and it carries a pre-sale estimate of $700,000 to $1,000,000. Let's hope we see it back with its original wheels and color at Pebble Beach in five years for Porsche's 75th anniversary.