Six of the oddest things in the Porsche archive
Photos by Rob Sass unless noted
Among the holy relics and icons of the Porsche Historic Archive are some truly curious artifacts. Here are six of our favorites:
---
Glass-Encased Giant Chocolate 911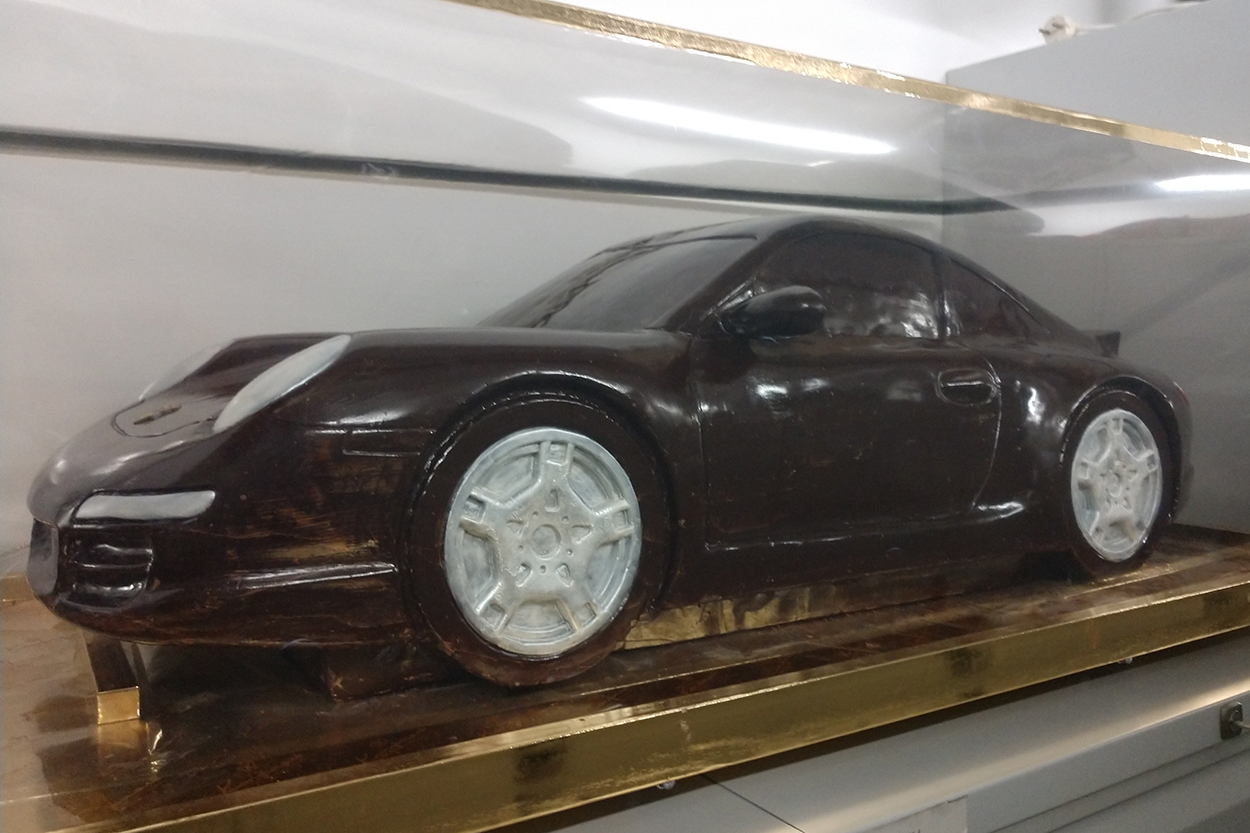 Prominently displayed in a huge glass case — in a temperature-controlled room — is what appears to be an approximate 1:8-scale 997 made entirely out of chocolate. It's accurate down to the lobster claw alloy wheels colored with silver confectioners paint. For reasons not as well preserved as the chocolate itself, it was presented to Porsche by a German chocolate-maker well over a decade ago. The unmistakable smell of cocoa still manages to escape its glass sarcophagus.
---
Ferdinand Porsche's Hunting License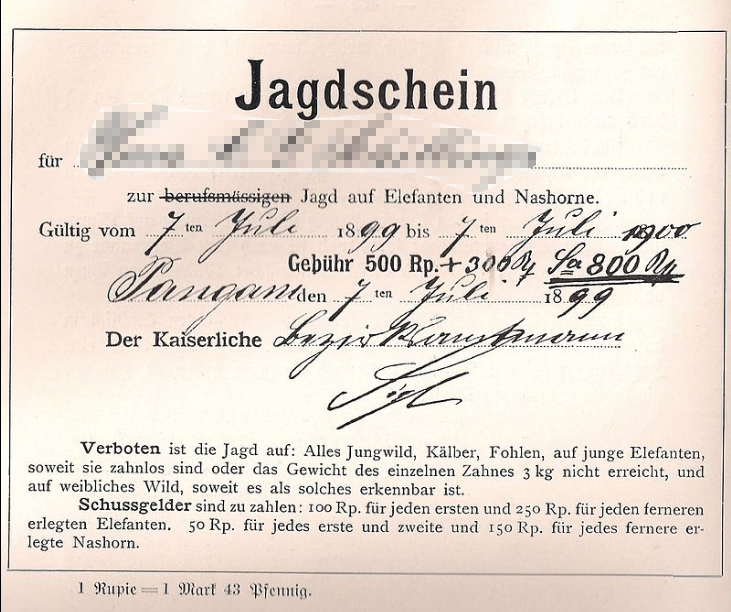 Above: This is an example of a German hunting license, not Dr. Ferdinand Porsche's actual document, which was too fragile to remove from its case to photograph.
Dr. Porsche was apparently an avid outdoorsman and the archive has his hunting license issued by the state of Baden-Württemburg somewhere around the turn of the century.
---
Clay Modeling Mallet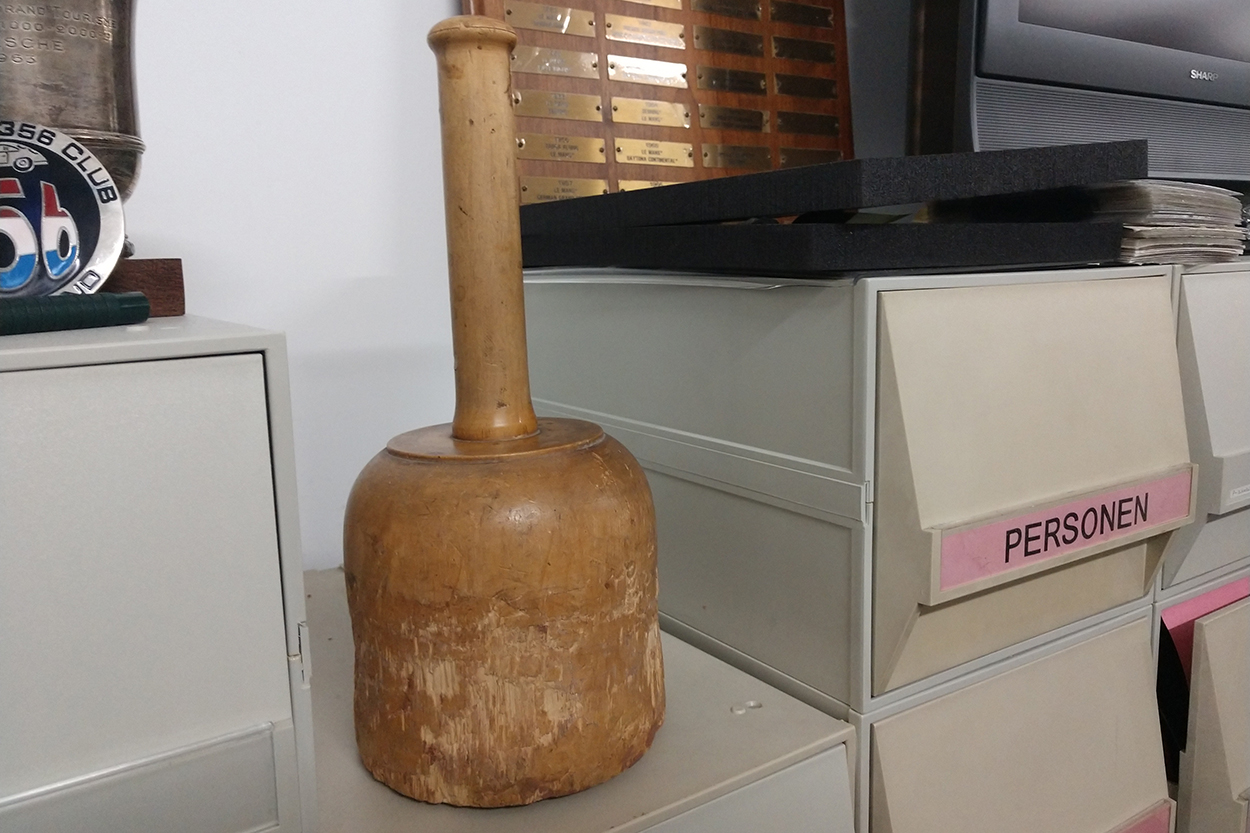 At first, we took little notice over what appeared to be a huge wooden mallet. Porsche Archive Director Frank Jung explained to us that it was used for working the material used to create clay design models in the 1950s and early 1960s. The dried clay still on it may well have dated to work done on Butzi Porsche's model of Project 901, later known, of course, as the 911.
---
Speculation Files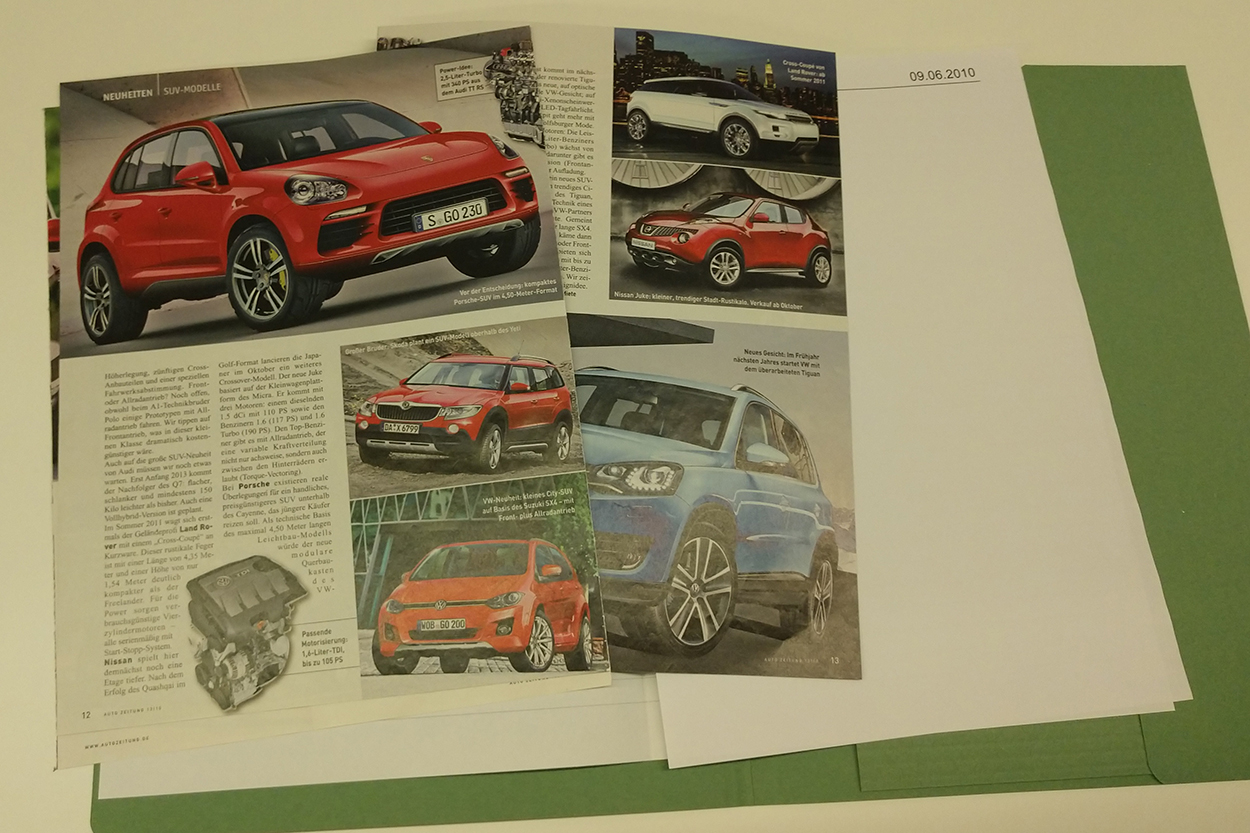 Porsche apparently is diligent about keeping articles from magazines that speculate about the appearance of future Porsche models. It's actually pretty fun to look through the collection and see how close the editors of Road & Track, Car, Auto Bild, and the like came to predicting the future. In most cases, their record was like that of "Back to the Future II" — uneven at best.
---
Victors' Wreaths and Leader Boards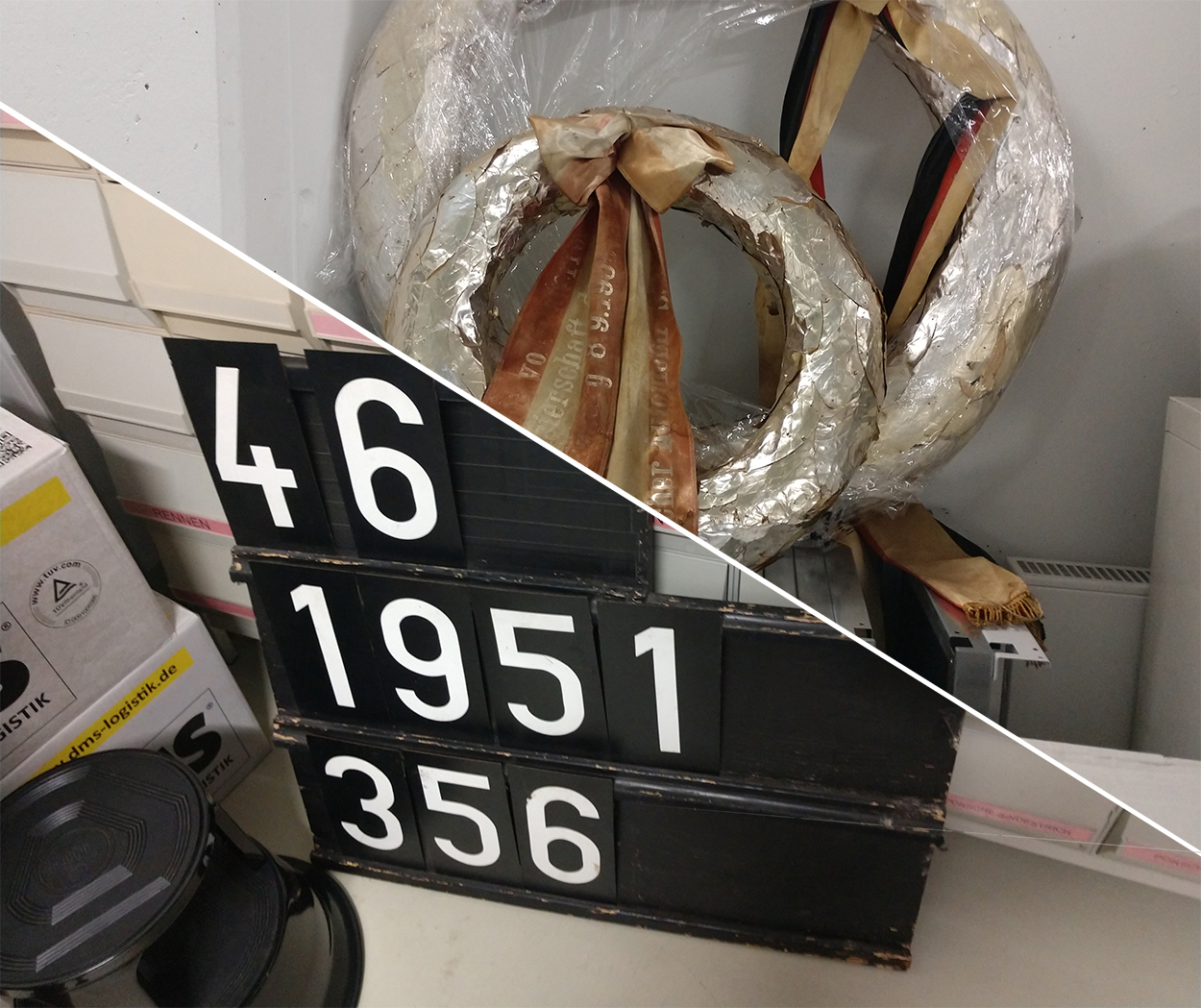 Ever wonder what happens to the detritus of motor racing, the empty champagne bottles, the victor's wreaths, and such? Well, the really important stuff, like the leader board from Porsche's first trip to Le Mans remains in the Porsche archive, along with a few fading wreaths and laurels. 
---
A Sony Betamax Player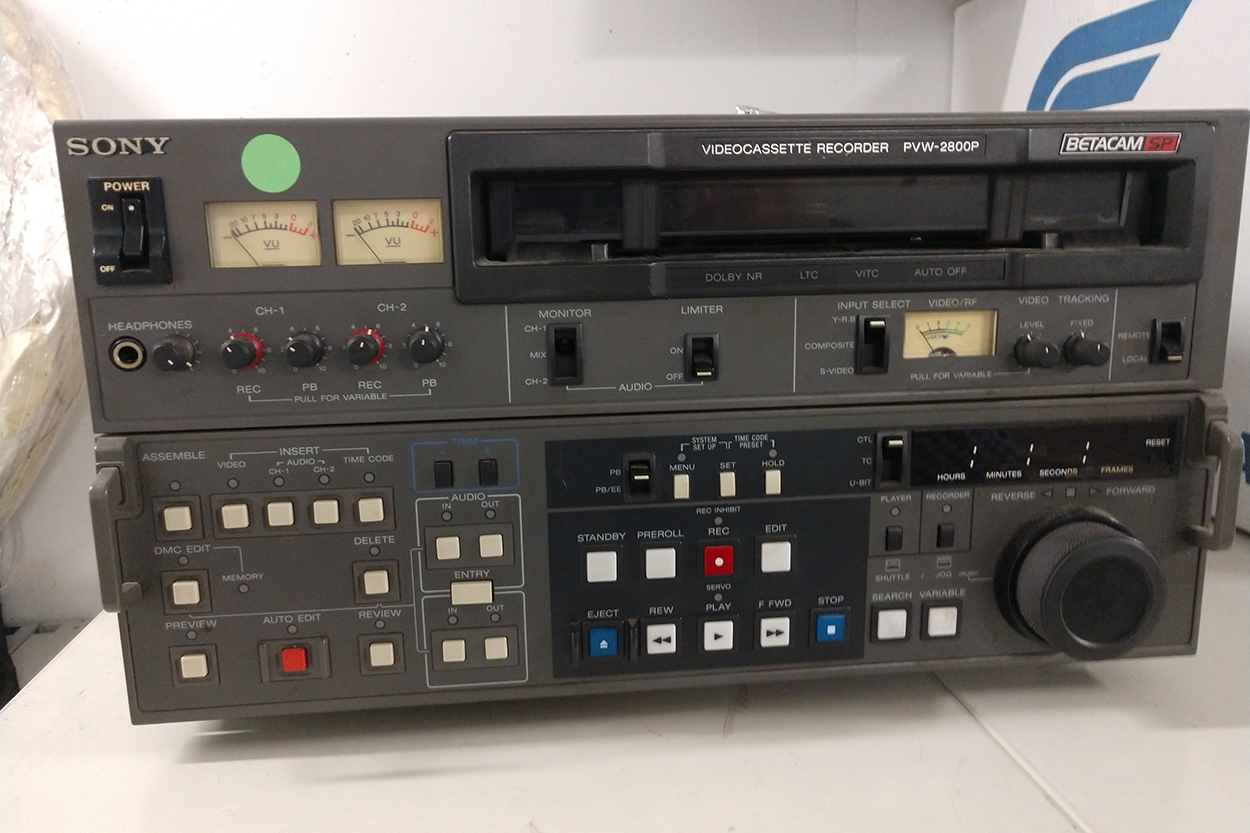 It's getting hard enough to find a projector to watch 8-millimeter and 16-mm films these days. So what about things shot on obscure media like Sony Beta video? For those born after 1980 or so, Beta was a competing format for home video. It quickly lost out to VHS (a format that is itself now populating landfills), and was all but forgotten. Porsche maintains this Beta machine in working condition to view the odd Beta video.