Mart Fresh: Low-mileage 986 Boxster, sports car of SUVs, or wild-looking 924?
Photos by the sellers except where noted
PCA's Mart classified currently has more than 500 Porsche vehicles for sale, for the first time ever. Be sure to visit The Mart for your Porsche cars, parts, and memoribilia needs!
A popular PCA member benefit is The Mart, the club's classifieds section online and in each issue of Porsche Panorama. Mart Fresh is a bi-weekly column in which PCA media staff pick what they think are the "freshest" Porsches currently available, and then attempt to explain their reasoning. Only PCA members and Test Drive program participants have access to seller contact information. Always invest in a pre-purchase inspection for any Porsche you may consider, as seller descriptions and pictures don't always tell the full story.
---
2002 Porsche Boxster - $14,500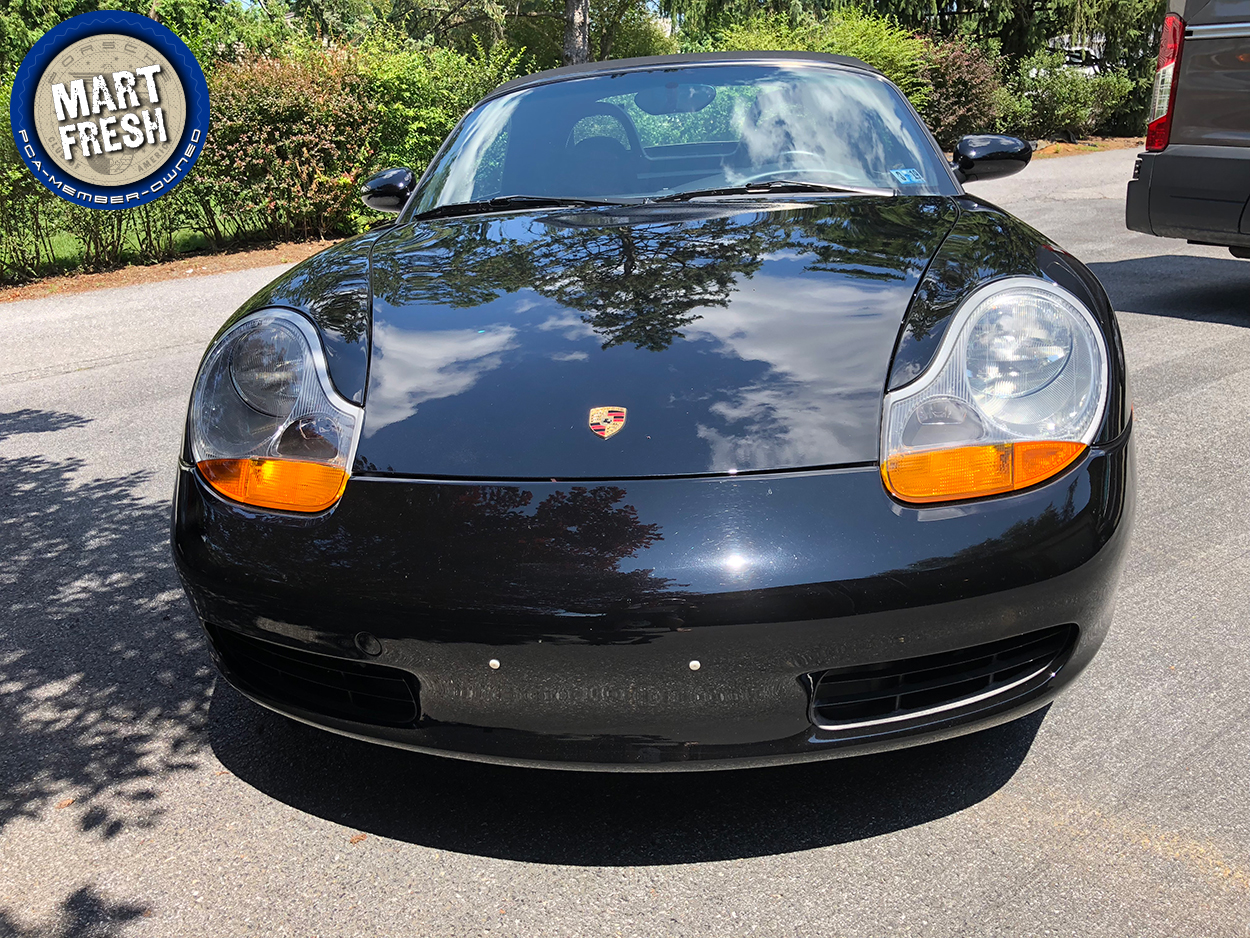 The list of near concours-ready Porsches that you can pick up for $14,000 or so is limited; you can count them on exactly one finger of one hand. This 2002 Boxster has an incredibly low 19,800 miles on it — no track or autocross time and no bad weather. At this price, it's a no-brainer. I'd probably address the IMS bearing (low-mileage pampered cars with single-row bearings seem to fit the risk profile a bit too closely for my comfort) and enjoy a near-new Porsche for used Hyundai Elantra money. One tip to the seller, please, please, please, list the gearbox, while I could tell that it was a manual and not a Tip, you shouldn't have to zoom an interior shot to check this rather salient piece of information. – Rob Sass, Editor in Chief and Director of Content, Porsche Panorama and PCA.org
Click here for PDF archival copy of ad
[UPDATE: A previous version of this Mart Fresh pick inadvertently included a classified ad posted by a dealership, which is not allowed according to the rules of The Mart. The post has since been updated to the 2002 Boxster above.]
---
2015 Porsche Macan S - $50,500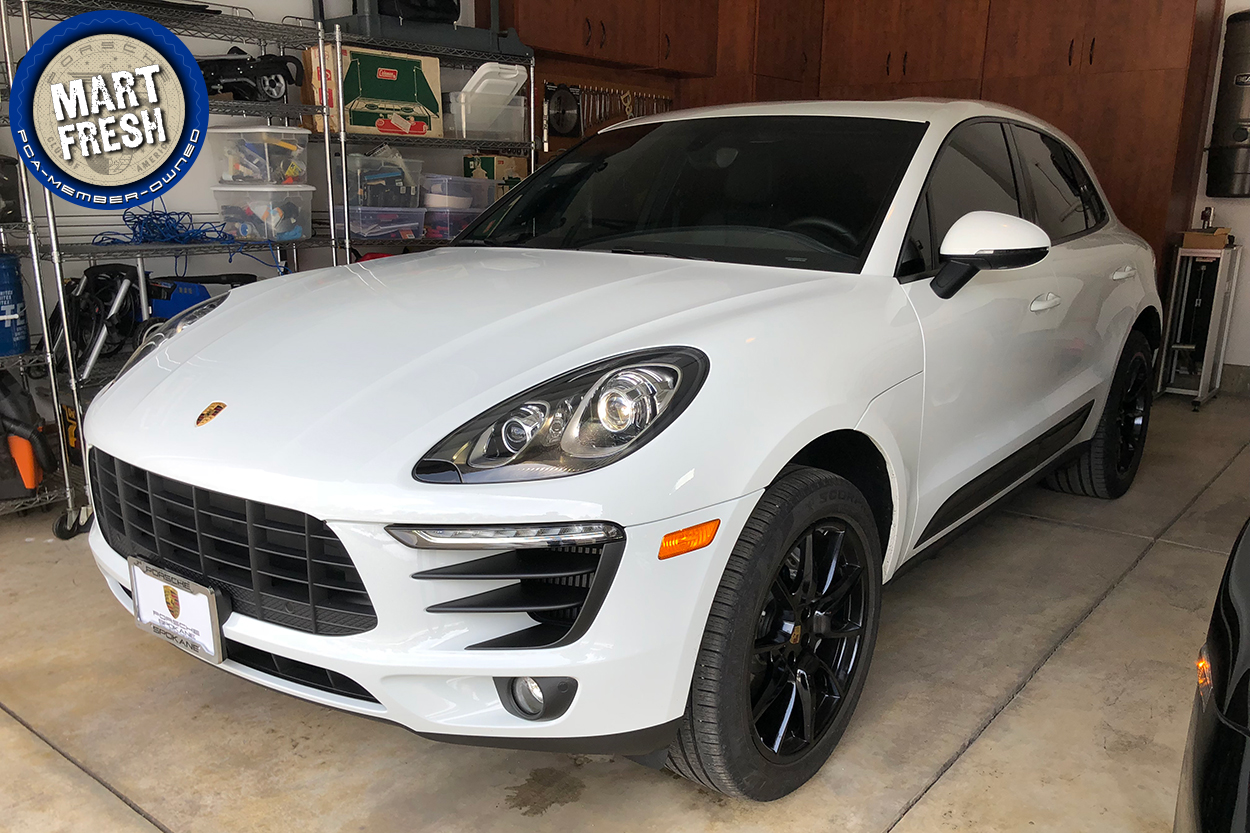 I've been fortunate to have been behind the wheel of several Macans on the road and on track. It's been described to me as a taller 911 and/or "think of it as a more practical 911." I usually chuckle because it isn't really. Think about it, the drivetrain set up is completely different. That said, it is an amazingly sporty SUV. They are fast and well balanced, and deliver a great amount of driving pleasure much like a 911 does. They are also the perfect daily driver in terms of fun and practicality. I really love these in white. This seems to be a superb low-mileage example with history. Also it has quite the list of options: Sport Chrono, carbon fiber interior package, Premium Package Plus, Infotainment Package, 14-way power seats, comfort lighting package, 20-inch Sport Design wheels, heated steering wheel, full tint, clear bra, and black lettering. Considering the year and mileage, I believe it is still under warranty, but you'll want to check on that. The original owner has already taken a significant depreciation hit, which sets up the next buyer quite nicely. Of course, still have a full PPI done to ensure there are no hidden stories. – Vu Nguyen, Executive Director, Porsche Club of America
Click here for PDF archival copy of ad
---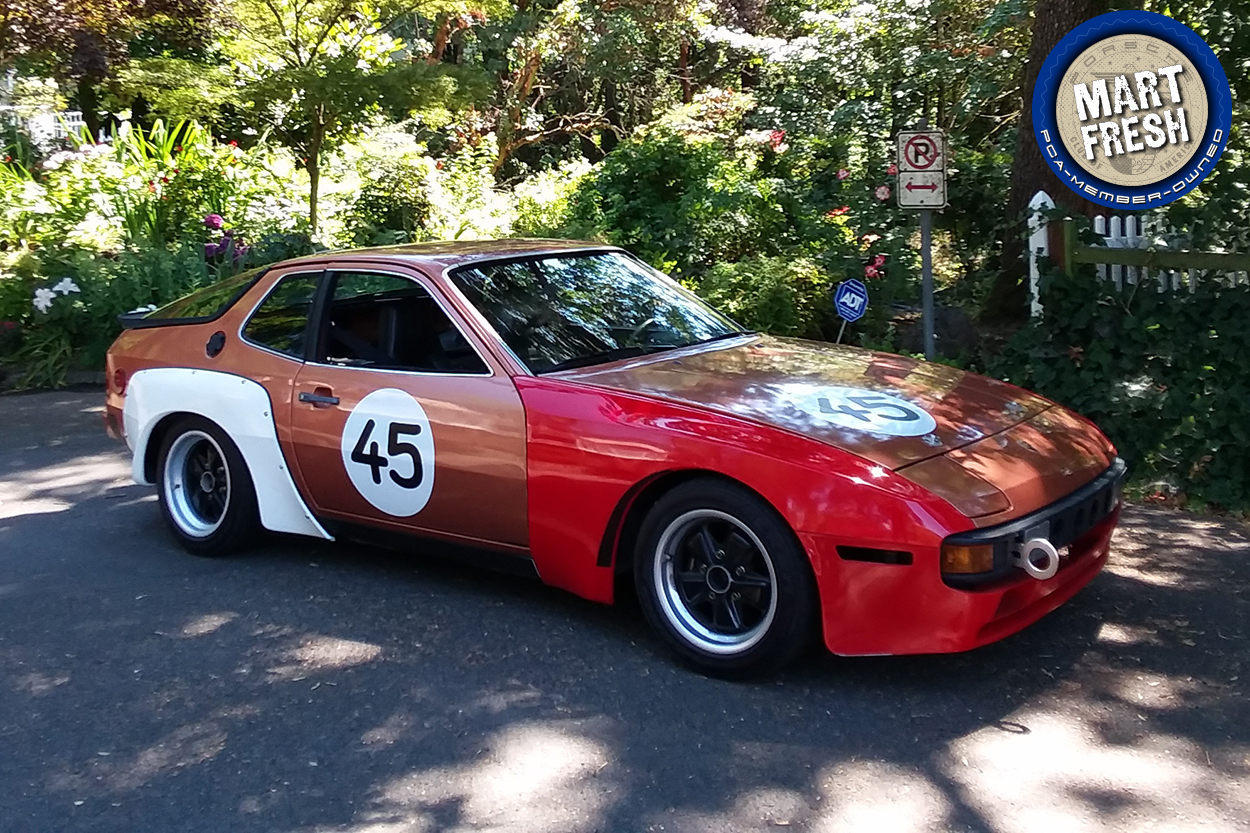 This Mart Fresh had me in a conundrum: There were four cars that really caught my attention, but Rob, Vu, and I have always picked just one car for each edition. So I chose the one I'd most likely buy with my own money, this awesome 924. I was scrolling through The Mart and the odd color scheme (looks like the original color was copper) and 924 Carrera GT rear fender flares caught my eye; I couldn't help but chuckle, but also admire how surprisingly cool it looks. And then I saw that it has Fuchs wheels, sport suspension, a hot-rodded motor (an Audi engine of a non-interference design, meaning a snapped timing belt won't damage the internals), carburetors instead of port injection, and a retracted bumper for better looks. Not only does it look cool, but it sounds like a lot of fun to drive. The interior looks to be in okay condition, too. Though the price might be a bit steep for a 924 modified as heavily as this one, it could be the right car for the right person. In fact, maybe the seller is open to negotiation?... – Damon Lowney, Digital Media Coordinator, Porsche Club of America