Barnfinding: Hitting the Carrera lottery!
I'm Adam Wright, and my brother Matt and I scour the country for long-lost Porsches. Some of our adventures make great stories, which I will share with you starting with this article for PCA.org. I hope you enjoy it and future tales. And if you have any stories you want to share, please do — I enjoy writing about other people's escapades far more than my own. Please email me adam@unobtanium-inc.com
---
Photos courtesy Jerry Charlup
Jerry Charlup did not plan to get a 1957 Carrera for his first Porsche 356, luck was just with him that day when he opened up the paper.
"My first Porsche was a 1982 911 SC Targa that I picked up at the factory and drove around Europe for several weeks. On returning to Southern California, I joined PCA," he relates. "I entered a concours and that was my first exposure to 356s. I wanted one and saw the ad for the Speedster in my neighborhood. I rounded the corner and saw the car in the driveway and knew I had to have it (a great way to start bargaining!). I bought the car and had some help from a few of the PCA folks that had 356s. It was considered a good car but not a great car. The PCA folks told me to write the factory and get the Kardex. I did and that's when I found out the car was originally a Carrera Speedster. I read up on the car and found out that over a three-year period only about 125 were ever made."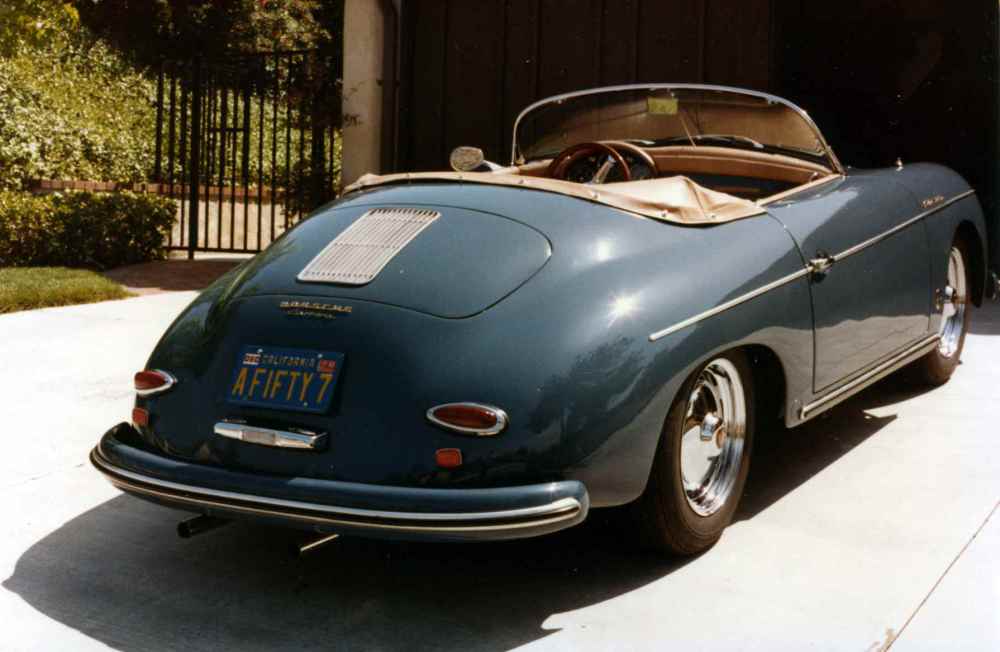 But like many of the Carreras out there today, the car and the motor were no longer together. Jerry looked for the original motor, but was unsuccessful in finding it.
"After years of looking for the correct matching-numbers motor unsuccessfully," he says, "I got a [period-correct] model motor (Typ 547/1), which is in the car now." (Since time of writing, Charlup has found his original engine #90896 and is having it rebuilt to be reunited with his car, making this an even more special, rare car!)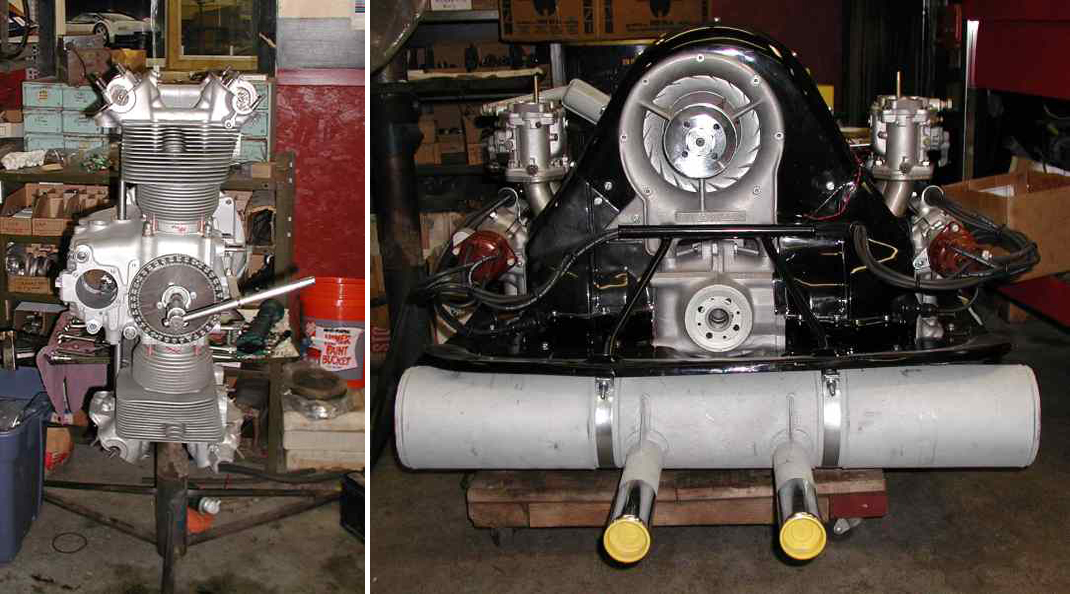 The restoration of the car was not a simple affair. A couple of snafus and court battles kept it from being a normal restoration.
"After owning it for several years, I sent the car to Houston to have the paint and bodywork done, as well as rebuild the four-cam motor I acquired in 1990," Charlup explains. "It turned out to be a typical 'horror restoration ordeal.' The car was involved in lengthy litigation between the restoration shop and a body shop, which lasted over a year. The car was mostly back together when I had it shipped back to Connecticut to be finished and the four-cam motor properly done by one of [the very few] top shops in the world that work on [Carrera] four-cam motors."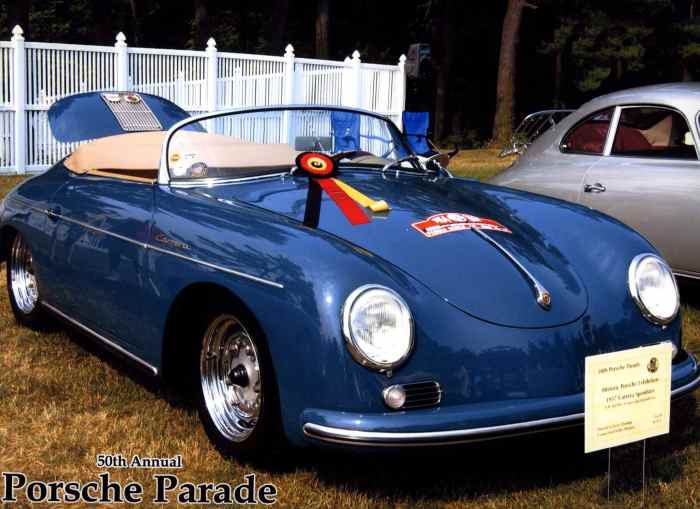 The engine was redone by the legendary gurus over at KAM Motorsports, the late Gerry McCarthy's shop. The car is now looking its best since it left Germany so many years ago. It has even done well at some shows.
Second in class: PCA Zone 1 Concours. May 21, 2001. Newport, RI
First in class: Connecticut Valley Region 40th Anniversary Concours. Sept. 11, 1999
First in class for 1998, 1999, 2001 at the Annual CVR-PCA Father's Day Concours
First in class & Best of Show – People's Choice: PCA Zone 1 Concours. May 19, 2002. Woodcliff, NJ
Charlup knows the rareness of the Speedster and the Speedster 50th Anniversary confirmed it for him.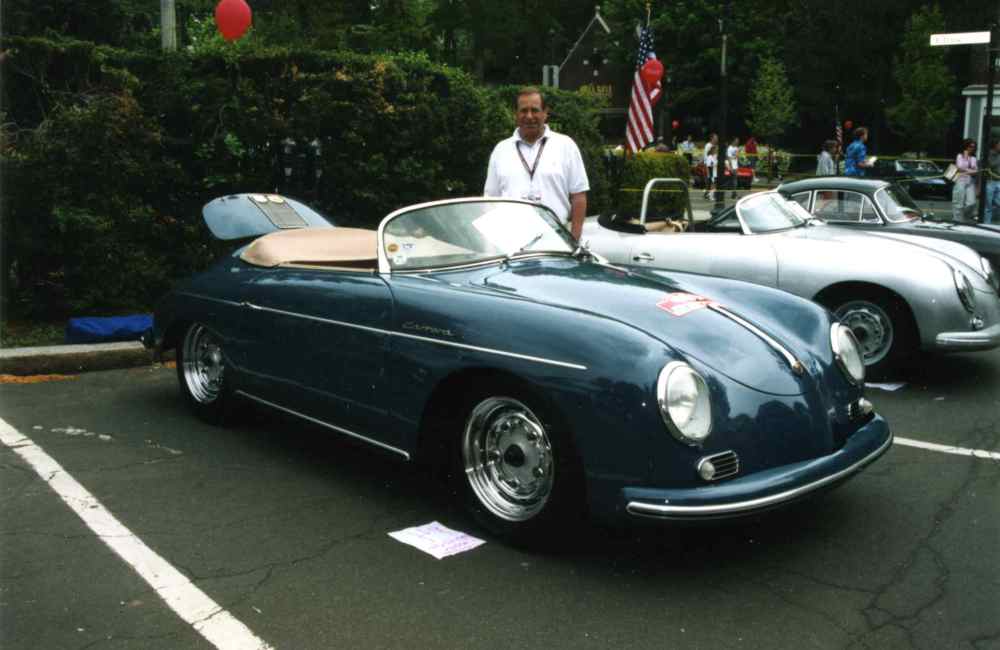 "While it's not exactly known how many of the Carrera Speedsters still exist today, there were probably 20 or so at the Speedster 50th Anniversary party in Pebble Beach [in 2004] and cars came from all around the world to participate," Charlup says.
Check for his Speedster the next time you are at a 356 show; you might not see another one anytime soon.
---
Want to see the Unobtanium barn finds up close and meet the crew? come to our open house, Saturday Sept. 1. 11 AM - 3 PM.
Click here to watch a video of a past event.
Unobtanium, Inc.
14 W Shore St., Ravena, NY, 12143
518-705-1355