Mart Fresh: Flat-four, inline-four, or twin-turbo flat-six?
Photos by the sellers except where noted
A popular PCA member benefit is The Mart, the club's classifieds section online and in each issue of Porsche Panorama. Mart Fresh is a bi-weekly column in which PCA media staff pick what they think are the "freshest" Porsches currently available, and then attempt to explain their reasoning. Only PCA members and Test Drive program participants have access to seller contact information. Always invest in a pre-purchase inspection for any Porsche you may consider, as seller descriptions and pictures don't always tell the full story.
---
1992 Porsche 968 Cabriolet - $23,000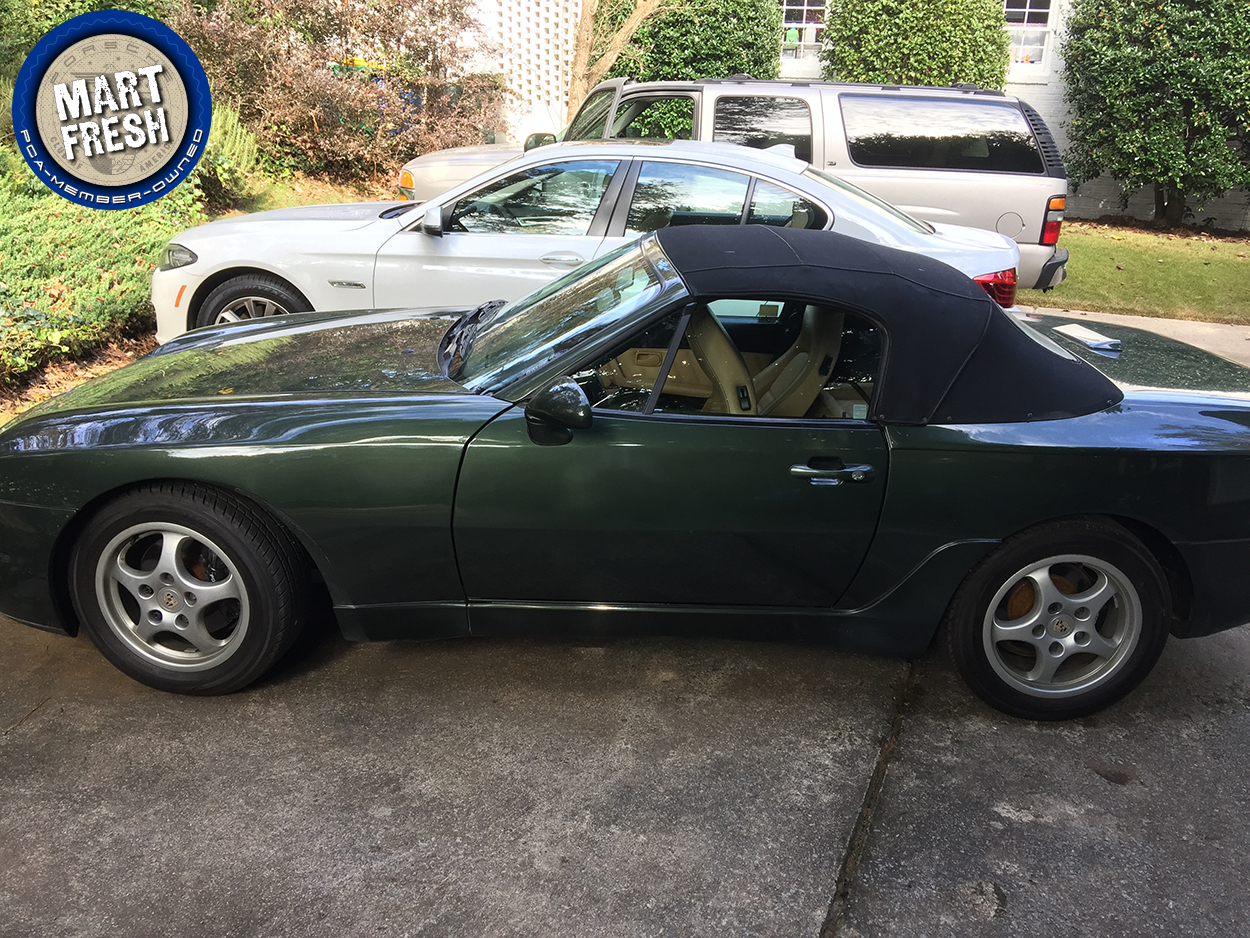 Of late, the open-top variant in the Porsche world seems to be the bargain — Caymans usually bring more than equivalent Boxsters, and 911 cabriolets in every flavor, from 911 SC to 991, are more attractively priced than coupes. And so it is with the 968. As most of you reading this know, the 968 was the final development of the four-cylinder transaxle platform. Its massive 3.0-liter naturally aspirated engine was a force of nature, with on-demand torque and plenty of power. Any 968 is rare, and North American cabs number well under 2,000. This is the first one that I've seen in Oak Green, a long-time Porsche color that was somewhat uncommon in 968s. It's also quite attractive with the tan interior of this car. 968 cabs also tend to be Tiptronics, and this one isn't — also a plus in my three-pedal book. Open Porsches have a way of sneaking up in value eventually, but for the time being, they're bargains. And with late summer here and fall on the way, there's still plenty of driving season left. 
Click here for PDF archival copy of ad
---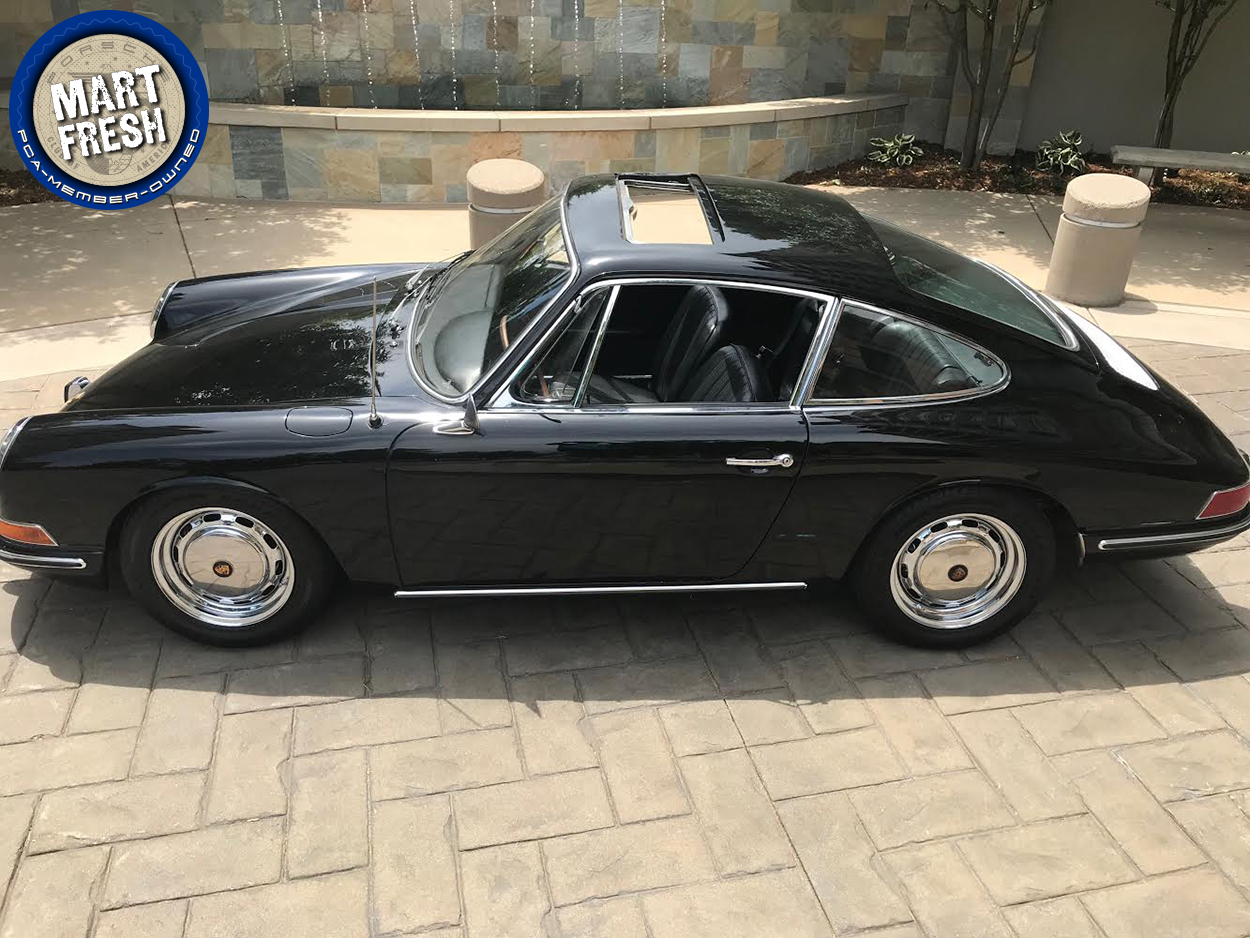 For the longest time 912s lived in the shadows cast by the 911. Over the last decade the long hood 911 has reached stratospheric demand levels and the 912 has finally moved out of the shadows. The interest in 912s is probably at an all time high. Most will be quick to point out that the 912 has two fewer cylinders than the 911, but to the enthusiasts, they know the 912 delivers the same Porsche build quality and styling, in a more weight-balanced platform for a distinctly fun driving experience.
Today, well-sorted 912s can be a challenge to source. Because they were "budget" cars, they often fell into disrepair and ended in bone yards. Though a matching-numbers car is typically preferable, this non-numbers-matching 912 doesn't scare me. In fact it's reassuring that the owner has $50,000 invested in it and they are asking $38,000. I just love the classic color combo and the steel wheels. As always, make sure you have someone that knows 912s to perform a pre-purchase inspection.
Click here for PDF archival copy of ad
---
2002 Porsche 911 Turbo - $46,000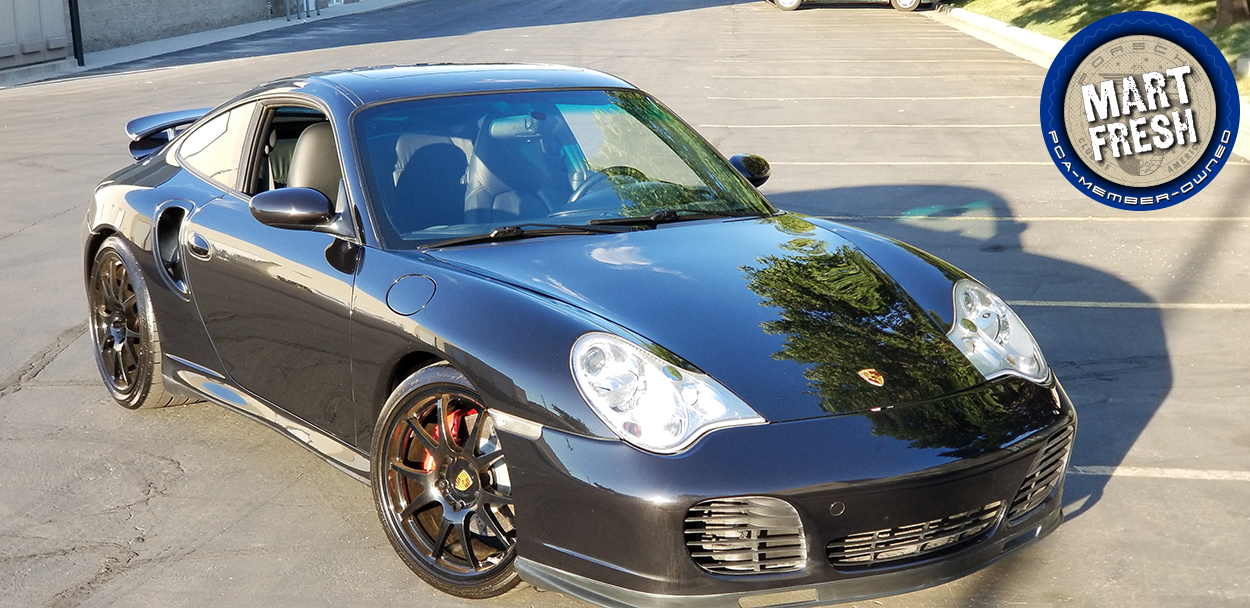 If you want a Porsche with more than 400 horsepower on a budget, there is really only one choice: the 996-generation 911 Turbo. This one is a 2002 model, which received some upgrades that make it better than a 2001 model, the 996 Turbo's first year. Porsche strengthened the body in certain areas with thicker-gauge sheetmetal to improve the handling and to better absorb loads from the drivetrain. In addition, a Bose sound system was made standard, as well as auto-dimming rear-view mirrors, rain sensing wipers, and more. This particular example seems to be priced fairly — it's a lot of car for the money. It's also nice to know that the current owner has recent service records, though it is unclear whether she has them from new. This car has the Mezger-based motor and doesn't suffer from intermediate shaft (IMS) bearing problems like the naturally aspirated Carreras of the time did.