Porsche 356s aren't just for polishing
Tuesday, September 4, 2018
Article and photos by Nathan Merz
As a Gen-X Porsche fanatic I grew up enthralled by the sensual curves of the 911 Turbo, the 928's muscular shoulders, and the not-so-subtle box flares of the 944.  Myriad impact bumper 911s, front-engined Porsches, and the occasional 914 or early 911 populated my world. By the early '80s I had already mentally relegated the 356 to the purview of men of my grandfather's generation — lined up at Porsche shows by people enthusiastically dusting them with baby diapers and the occasional showing at our local community parade. Certainly I was well aware of the 356's place in Porsche history, but as a young man I was drawn by horsepower, skid-pad numbers, and, sadly, a small desire for the status afforded a young man piloting a late-model Porsche. The 356 simply didn't factor into my world.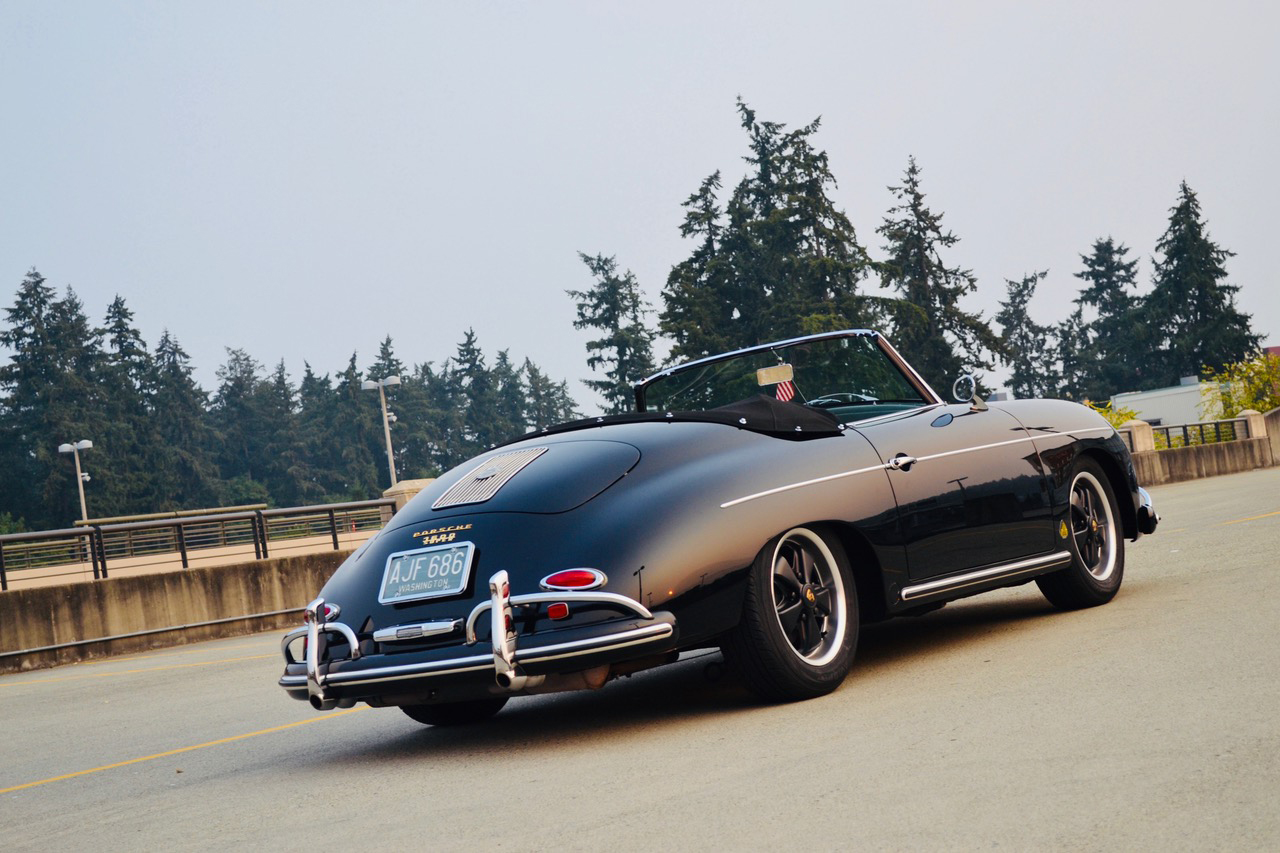 I am embarrassed to confess this now, and I know I am not alone. I loved the aesthetics, but a quick perusal of the spec sheet convinced me that the performance would leave me wanting. How wrong I was… Approximately 10 years ago I found the 356 religion. I could infuse this article with prose eloquently espousing the telepathic steering, the revvy nature of the small displacement flat-four, or the way the car communicates its passion through every touch-point, but I won't. I am going to encourage you to beg, borrow, or steal, if necessary, a 356. You simply must drive one. I have been bitten so hard that I am contemplating various illicit schemes to raise the needed capital to put my dream 356 in the garage…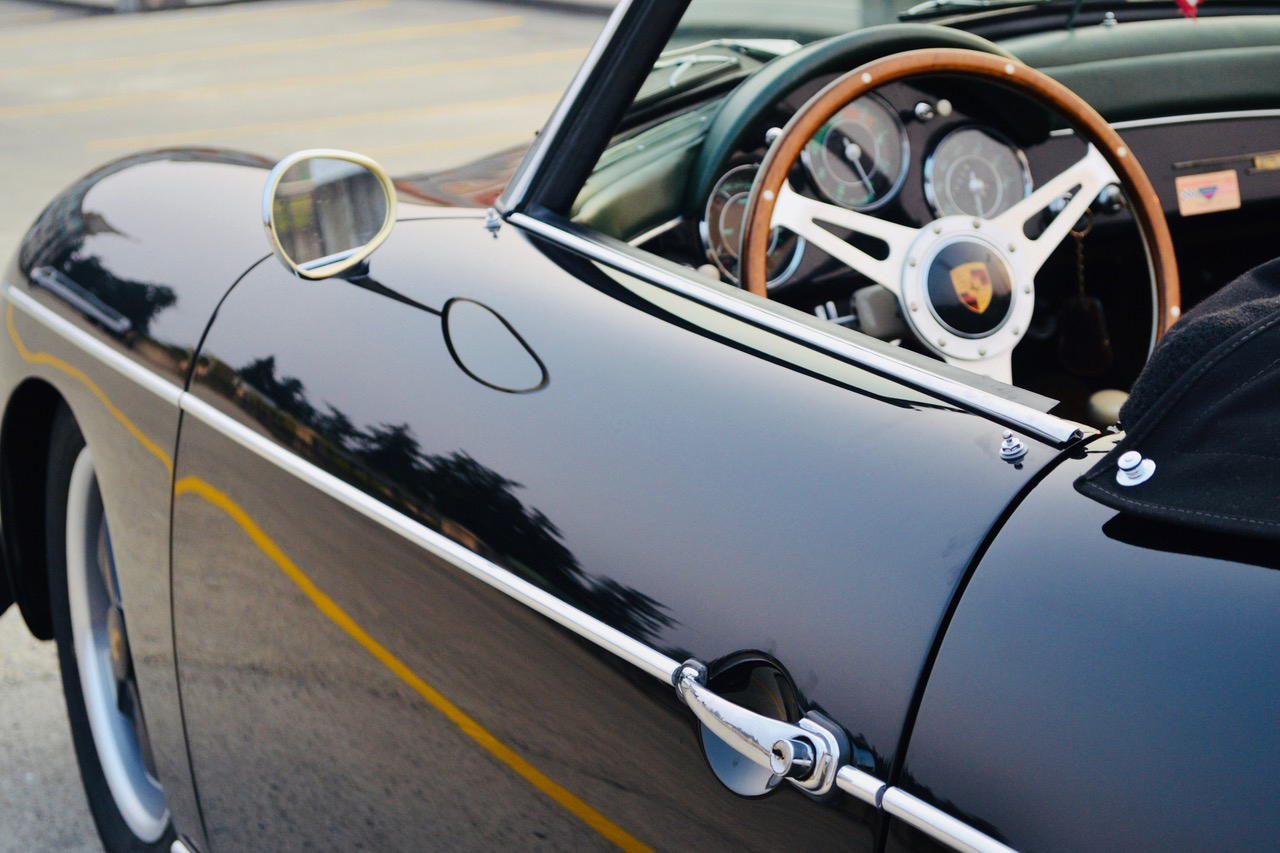 What would that be? It would look nearly identical to the 1959 Convertible D belonging to great friends, Mick and Jeanette Summa. The Summas are the definition of 356 zealots with a garage featuring a veritable cache of 356s. This Convertible D shares garage space with a silver-on-red 1957 Speedster, an Adria Blue Metallic 1959 sunroof coupe, and a silver 1960 356B Roadster. The best part of the Summas' garage is not the immaculate nature of the cars, which is without question, as several of their cars are national-level award winners. It is that they actually drive them.

So many Porsche enthusiasts say they drive their cars, yet that often means twice a month to a local cars and coffee event, or the occasional 20-mile Sunday jaunt. Not for the Summas. To them it means an 8,500-mile journey from Williamsburg, Virginia to Seattle via Prince Edward Island, Lake Placid, Detroit, Upper Peninsula South Dakota, and Glacier National Park — top down the entire way! How about a 900-mile day trip, with no purpose other than to simply drive? That is part of this particular car's regular repertoire. Who says 356s aren't for driving?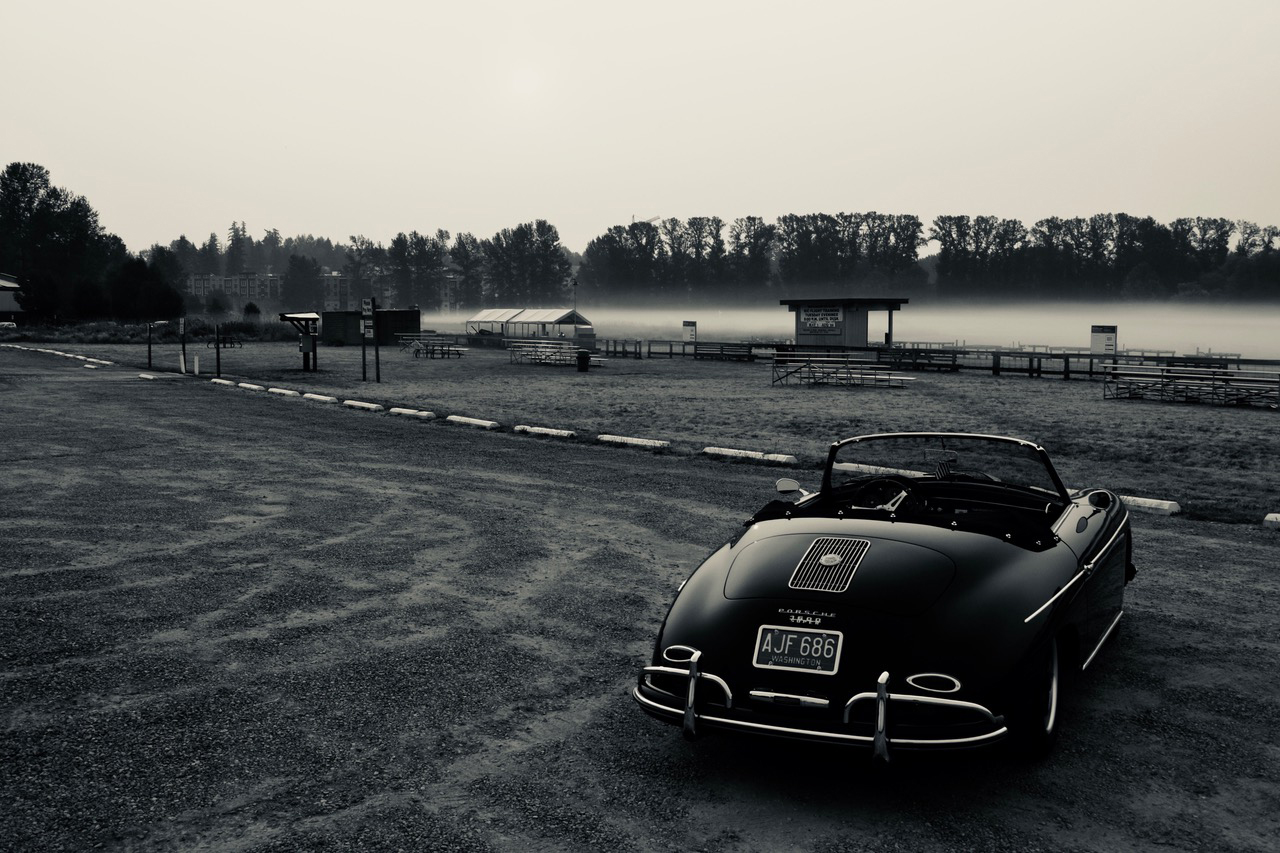 Why is this Convertible D so magical? Again, I could effuse broadly about the gorgeous lines of an open A-series 356, but that was never in question for me. My hesitancy always centered on the driving experience. With that in mind Mick threw me the keys, his face an ear-to-ear grin, and announced that she comes alive at 6,000 rpm. I was prepared to enjoy the experience. What I wasn't prepared for was to have my Porsche world knocked off its axis. This car gave me flashbacks to childhood, sitting in the back of an early 911, my eyes fixed on the tachometer as it swung toward redline with that glorious melody a mere inches from my young ears. It's simple to explain, but must be experienced first hand. The best words to describe it are pure joy.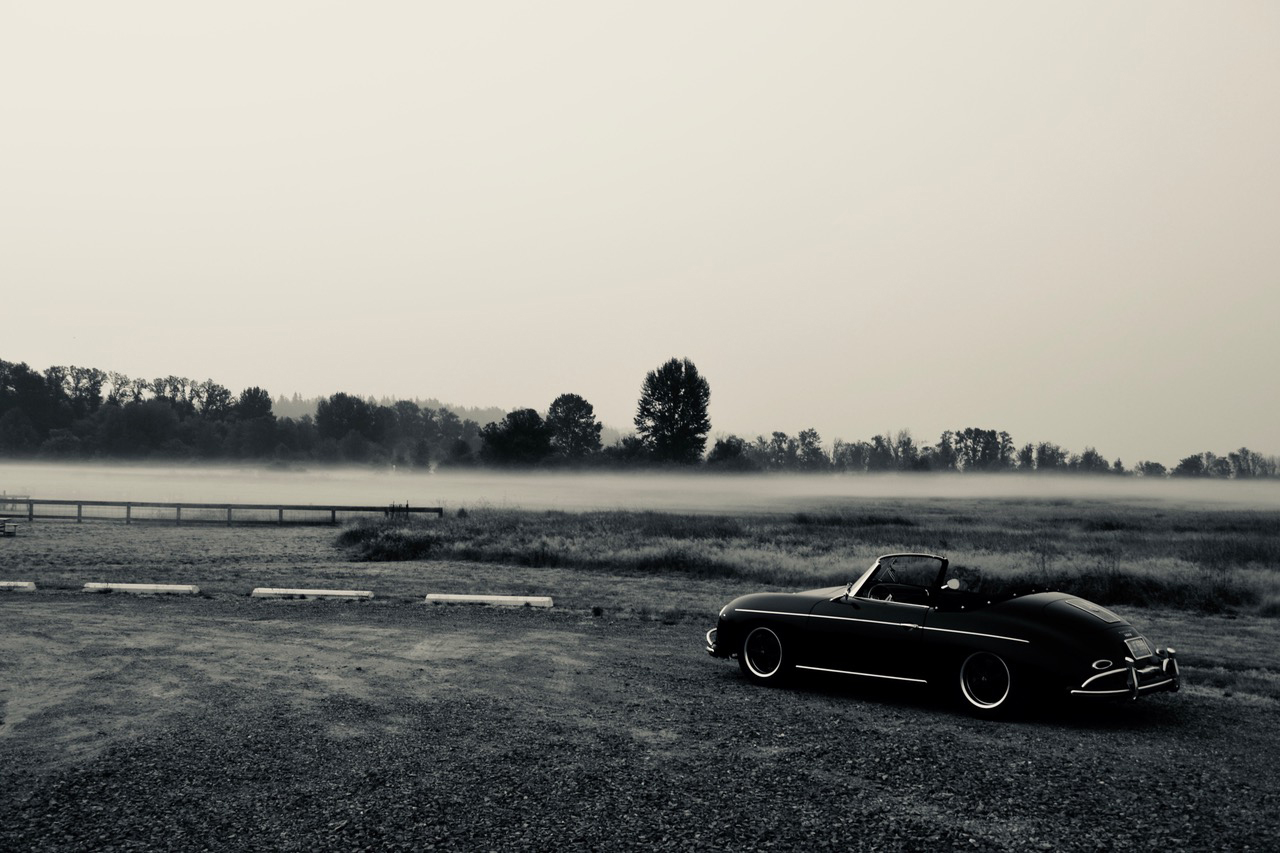 This Convertible D drove so well, there had to be some secret sauce. With great enthusiasm Mick walked me through the build: a Willhoit-built 1,720-cc, twin-plug sweetheart with a 10.5:1 compression ratio that loves high rpm. Four-wheel disc brakes from a later C model sit inside 15 x 6-inch replica Fuchs wheels wrapped in modern, low-profile rubber. A serious ride-height adjustment rounds it out. There had to be more, I thought. How could this 60-year-old car drive like this? It scarcely seemed possible. Maybe the 356 is really that good? And if so, how naïve I have been!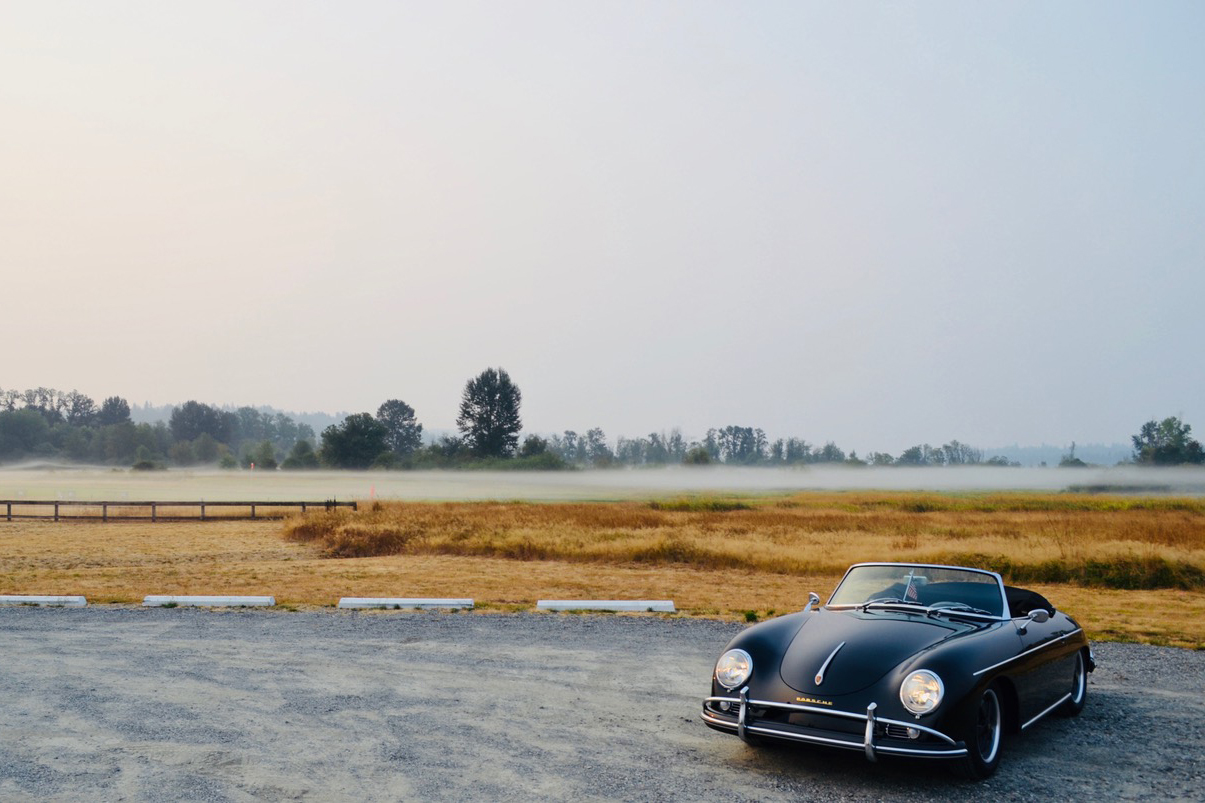 Please, I urge you to find a well-sorted 356 and put it through its paces. You might just find that your Porsche wish list might just skew a little bit older than before. 
~ P.S. — A Public apology to Mick Summa: Sorry but you did tell me she comes alive above 6,000 rpm and you didn't clarify how many times I should experience the primal shriek to redline…