Porsche sales that mattered at the 2018 Monterey Car Week auctions
Tuesday, September 11, 2018
Article by Rob Sass
Lead photo courtesy Robert Dening / Vincit Global Inc. ©2018 Courtesy of RM Sotheby's
There's an old political adage: "As Maine goes, so goes the nation." These days, you could almost say, "as the Porsche market goes, so goes the collector car market."   Porsches made up almost 12% of the total number of cars consigned at the Monterey Car Week auctions. Out of the 166 Porsches that were sold, a few stood out as particularly significant. These are some of the key takeaways: 
Late model, low volume, high-performance Porsches are never going to be remotely affordable
2016 Porsche 911R (RM/Sotheby's Lot# 154 $379,000)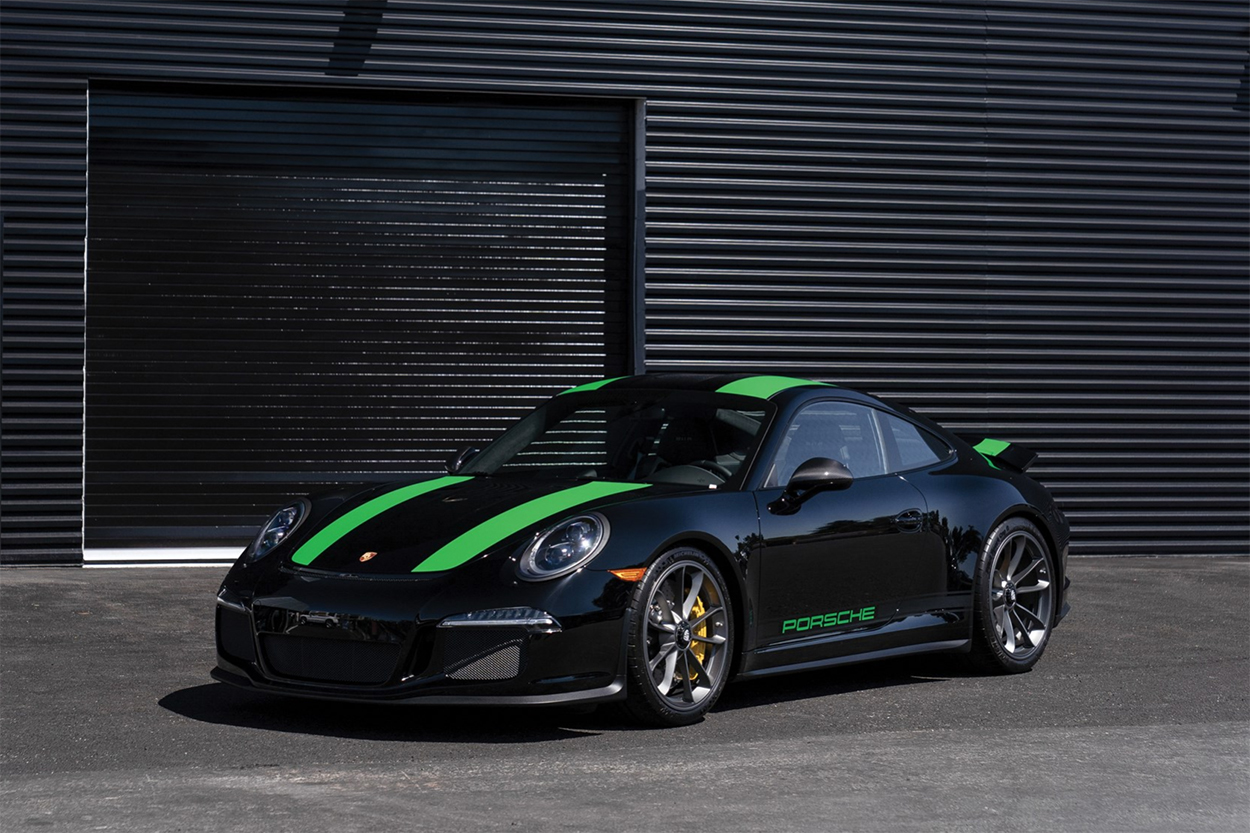 2016 Porsche 911R sold for $379,000. Photo by Karissa Hosek ©2018 Courtesy of RM Sotheby's
Why this car mattered: The 2016 911R harked back to the 1967 911R. It was a back-to-basics, lighter-weight, 500-hp, manual-transmission-only version of the 991 generation of the 911. Built in limited numbers with the staggering price of $184,000 for a de-contented car. They sold out instantly.
Why this sale mattered: Choose your late-model, low-production Porsche, whether it's a Carrera GT, GT2 RS, 918 Spyder, or a 911R. The marque has proven remarkably adept at building exactly one less than the market will bear, creating immediate scarcity around the car. But more importantly, and somewhat surprisingly, the momentum in the marketplace around these cars has proven to be sustainable.  The subsequent introduction of a new GT car, or any other new über Porsche, hasn't killed the market for the earlier cars the way that the introduction of the Ferrari F40 made the 288 GTO look like last year's GI Joe without the Kung Fu grip a generation ago.  The 911R sold by RM is our representative for this phenomenon.  When the new Porsche GT3 Touring was announced, it was widely speculated that the market for 911Rs might soften considerably. Not a chance. This sale shows that they've reliably settled in at about double their original MSRP. The rules of collectability have clearly changed — great cars no longer have to depreciate significantly and spend time in the wilderness before being recognized as collectible. Porsches like this 911R are proof.
---
Great 944s are in demand with Gen-Xers and probably Millenials too. Get yours now
1987 944S (RM/Sotheby's Lot# 101 $22,400)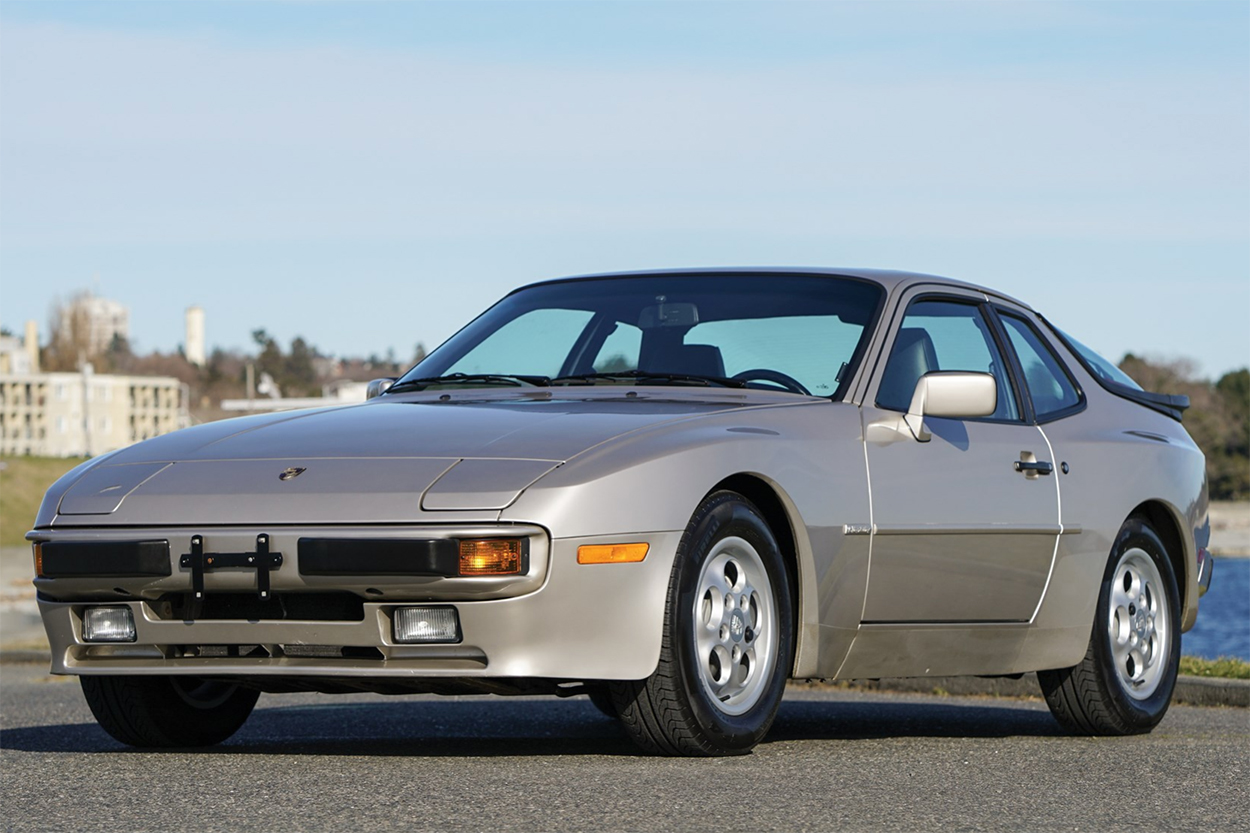 1987 Porsche 944S sold for $22,400. Photo courtesy Robert Dening / Vincit Global Inc. ©2018 Courtesy of RM Sotheby's
Why these cars mattered: The 944 was the first truly successful iteration of the four-cylinder transaxle platform, mating a Porsche-produced engine and a finely balanced chassis with a more macho, ripped physique than the narrow-body 924. The 944S had a more powerful, but peakier, 16-valve version of the 944's 2.5-liter Porsche four (essentially, half a 928 V8). The Turbo, sold in North America from 1986-89, always had the best performance in the 944 lineup, and it even gave the 911 a run for its money. 1989 was arguably the best model year, with all the goodies that came standard in the limited edition 1988 Turbo S, including larger turbocharger, sportier suspension, more powerful brakes, and more.
1989 Porsche 944 Turbo (Gooding Lot #176 $72,600)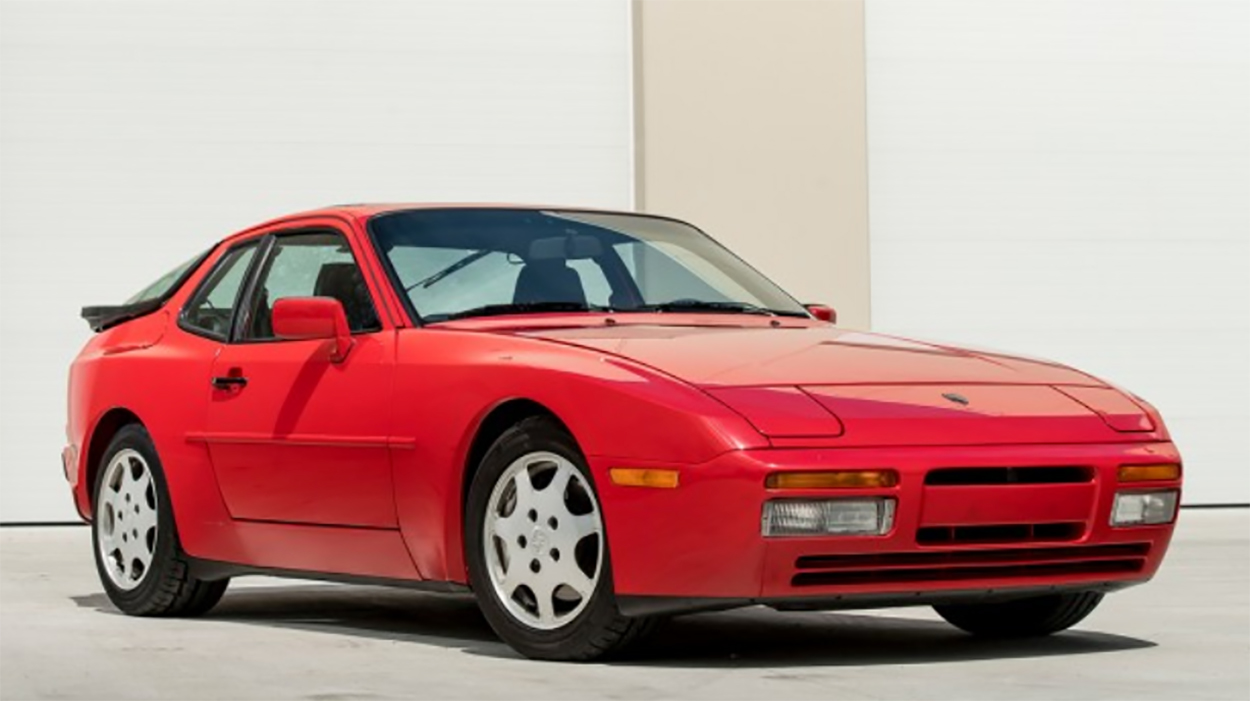 1989 Porsche 944 Turbo sold for $72,600. Photo courtesy ©2018 by Gooding & Company Inc.
Why these sales mattered: Up until very recently, it was utterly unheard of to see a four-cylinder transaxle Porsche (other than something like a 924 Carrera GT or a 968 Club Sport) at a big-time catalog auction. Following the 40th anniversary of the transaxle Porsches last year, ordinary production 944s are now showing up at auctions. The '87 944S was a concours-ready, lightly optioned car with about 15,000 miles showing, and at $22,400, it brought a decent (although not spectacular) price, considering it was the first lot of the sale in front of a half empty room. To put this into perspective, Worldwide got $20,000 for an '83 944 with double the miles, an 8-valve head, and an automatic transmission. The 8,500-mile Turbo at Gooding also sold for under its ambitious low estimate of $80,000, but even so, it almost certainly set a world record for a normal production 944. The bidders in the room all appeared to be well under 45. These sales, and the presence of 944s at catalog sales, are indicative of something that both PCA and Hagerty have been predicting for some time — the 944 is on its way up. All of these cars will look really well bought in the not-too-distant future.
---
Early 911s may be getting hot again
1965 Porsche 911 (Lot# 104 Gooding & Company $385,000)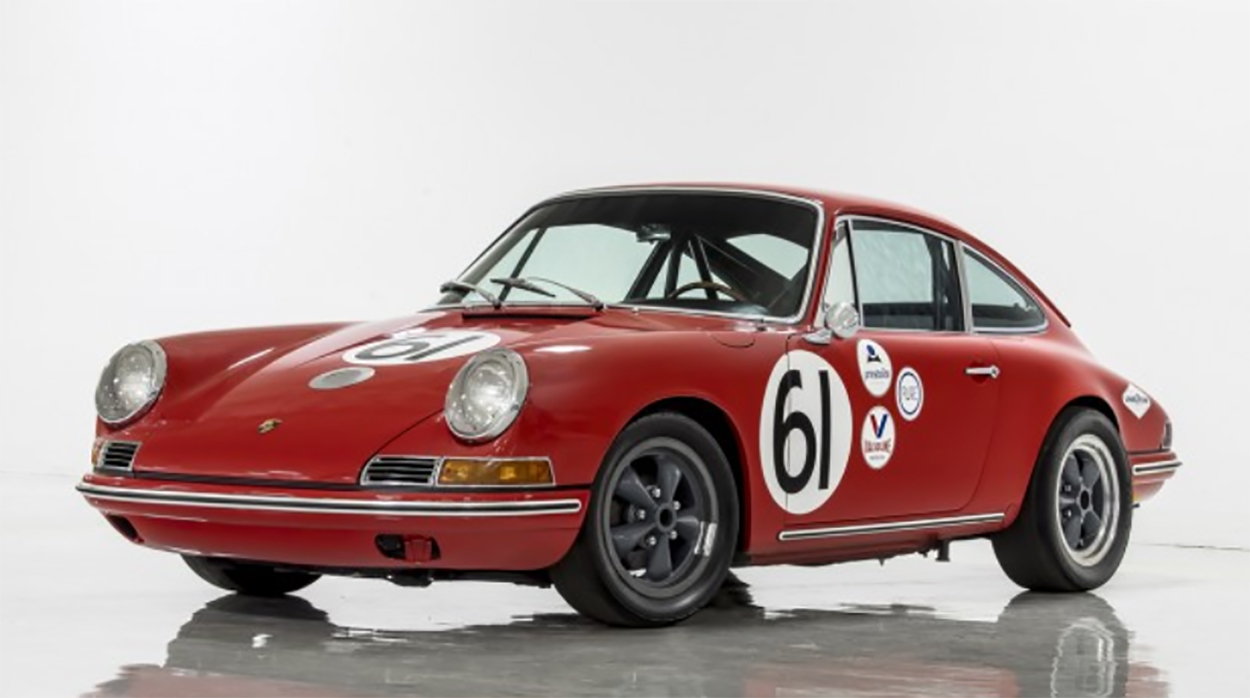 1965 Porsche 911 sold for $385,000. Photo courtesy ©2018 by Gooding & Company Inc.
Why these cars mattered: The earliest 911s can probably be divided into three categories: the "holy grail" cars built in calendar year 1964; the 1965-66 or middle cars; and 1967-68 911s, the remaining two model years of the short-wheelbase cars. The 1965-66 models are special because, after the original 1964 901, they're the purest and have a number of unique features absent from later 911s. In short, they're more like the '64s than the '67s and '68s are. The interiors also tend to be less somber, often sporting wood dash trim and wood steering wheels.
1966 Porsche 911 (Lot# 112 RM/Sotheby's $246,400)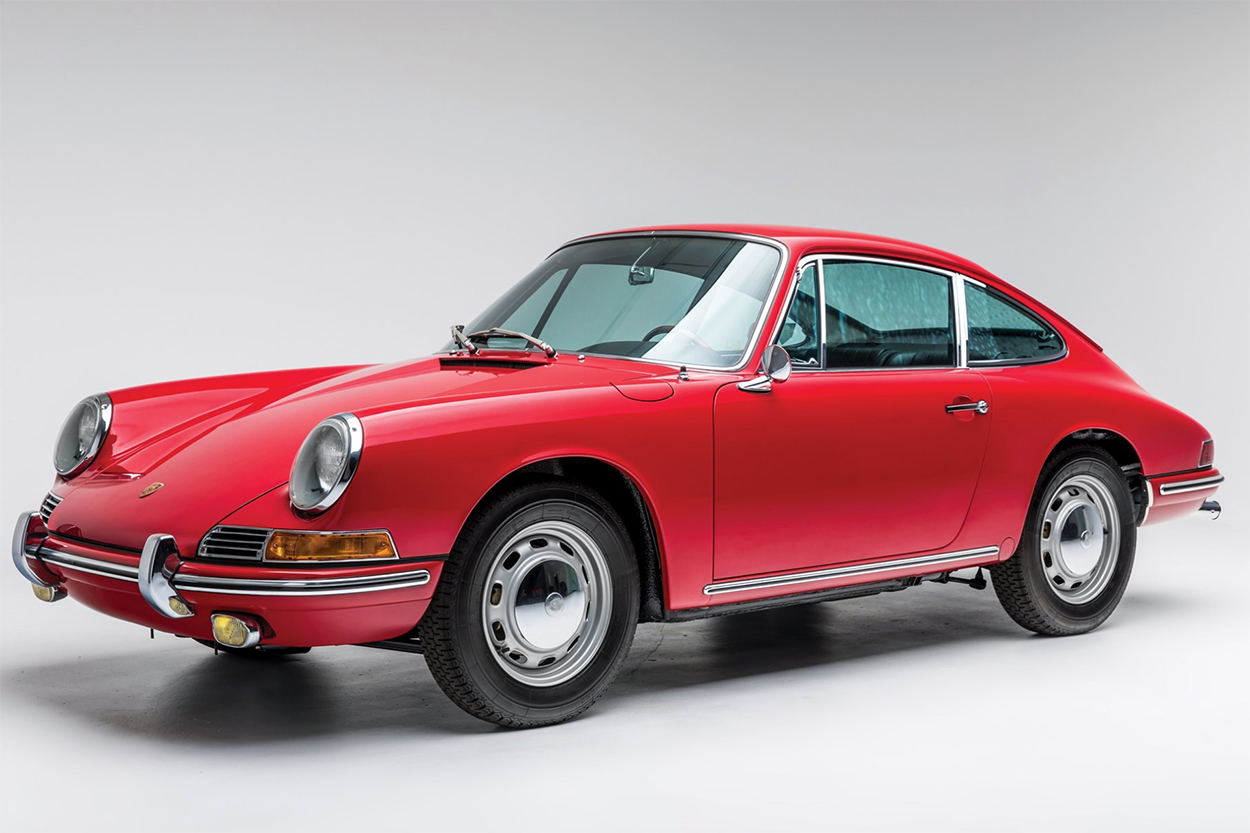 1966 Porsche 911 sold for $246,400. Photo courtesy ©2018 Courtesy of RM Sotheby's
Why these sales mattered: All early 911s took off from 2011 through 2014, but the 1965-68 cars settled down quite a bit after 2015, a combination perhaps of over-saturation and a lot of inferior cars coming to market. These sales both exceeded the Hagerty Price Guide numbers by a significant amount, a sign that perhaps there's new life in the market for these jewel-like early 911s. To be fair, the '65 has some impressive period race history that likely affected its sale price, including a class win at the 1967 24 Hours at Daytona.