Happy 9/28: 1986.5 Porsche 928S resurrected with 6.5-liter V8 after engine fire
Friday, September 28, 2018
Article and photos by Damon Lowney unless noted
Van Bagley was a big fan of the Porsche 928 and dreamed of owning one, but it was such an expensive car when new that ownership evaded him at the time. In the printing business, the Oakland resident had even produced brochures about the V8-powered German muscle car for the automaker, rubbing salt into the wound. In 2015 he came across this 1986.5 928S on Bring a Trailer. It was not running (and at this point, not his first 928), but he was determined to put it in his garage and bought it.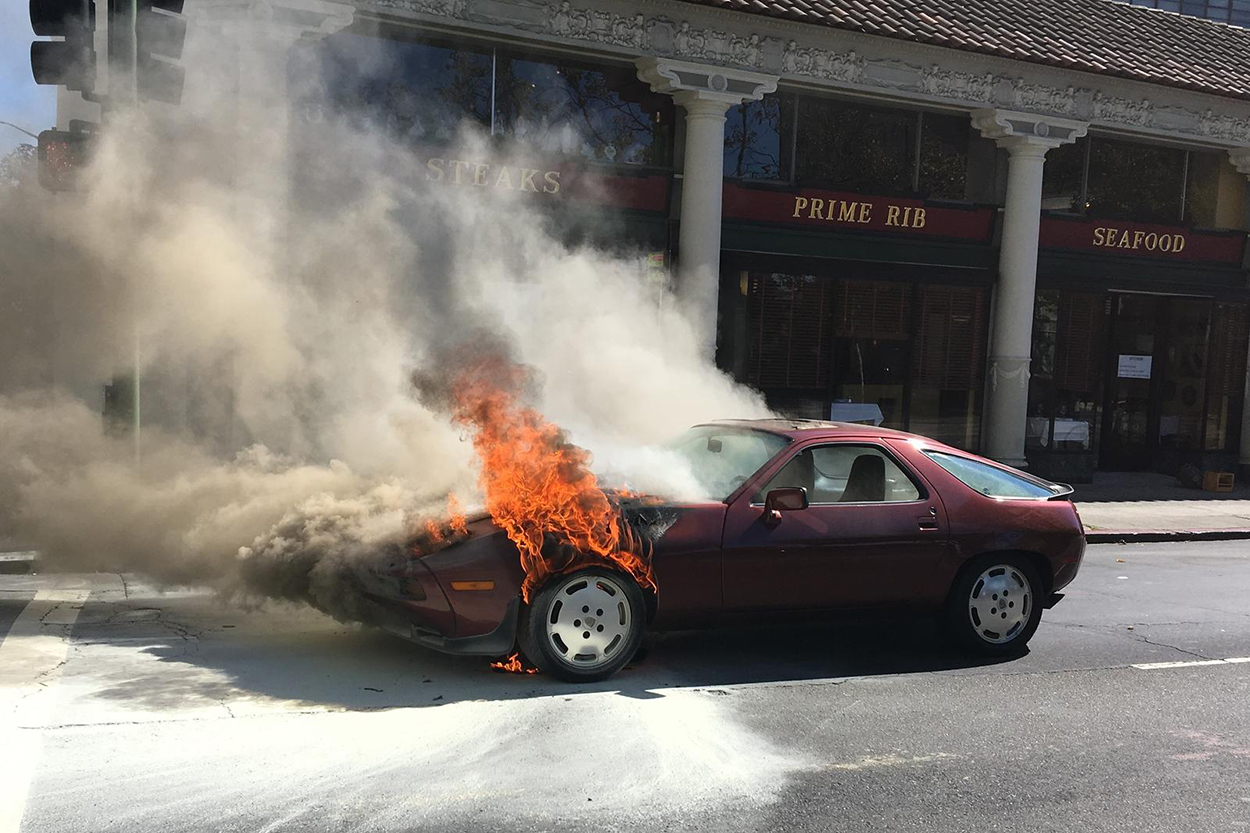 Above: Van Bagley's 1986.5 Porsche 928S caught fire unexepectedly, yet he brough it back to life. Photo by Van Bagley
This particular half-year model is quite rare (they came with S4 brakes and suspension and a few other differences), made even more so by its limited-slip differential, five-speed manual transmission, and Garnet Red paint. We can see why Bagley had to have it.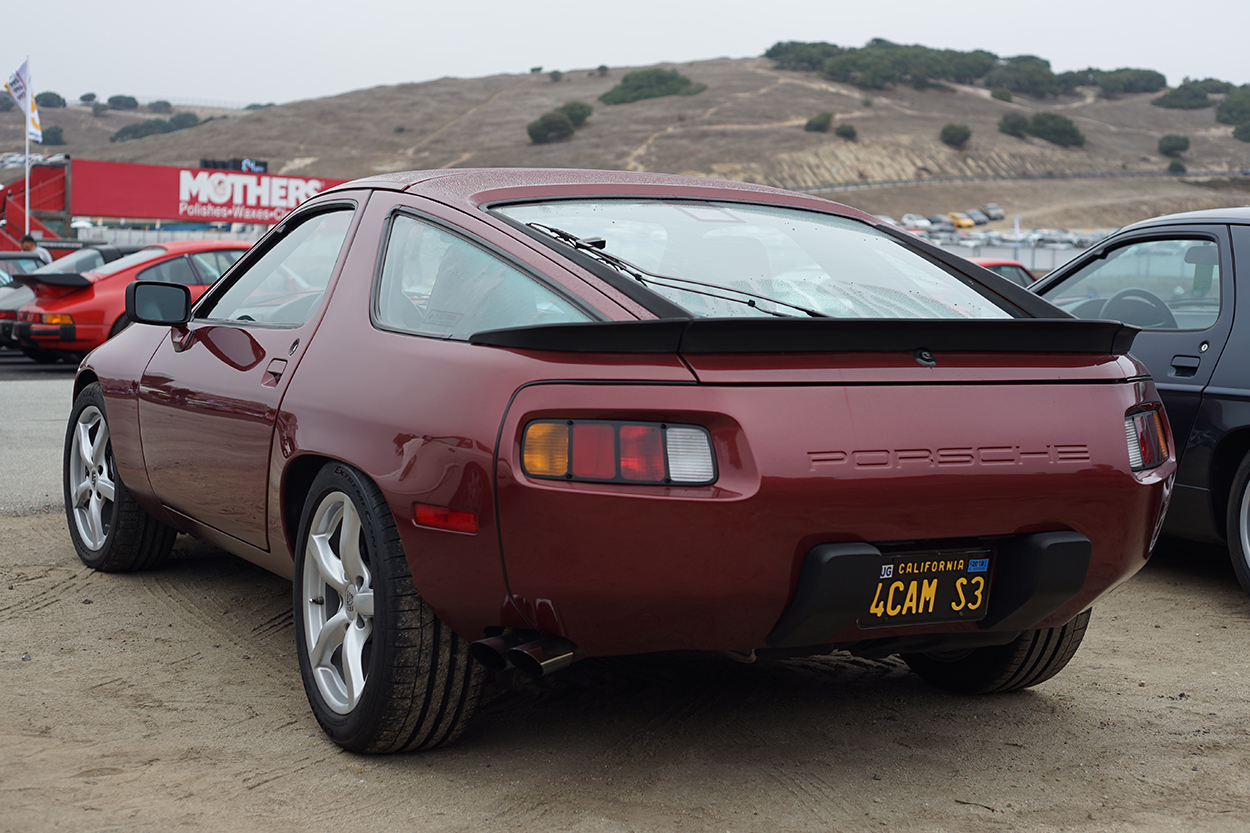 In 2016, sadly the car burst into flames unexpectedly. He thought it was a goner, and judging by his picture, we don't blame him. But after taking it to a 928 specialist, the prognosis was that it could be saved because the fire had damaged only the front-left fender and the hood, plus any plastic engine bits that were engulfed.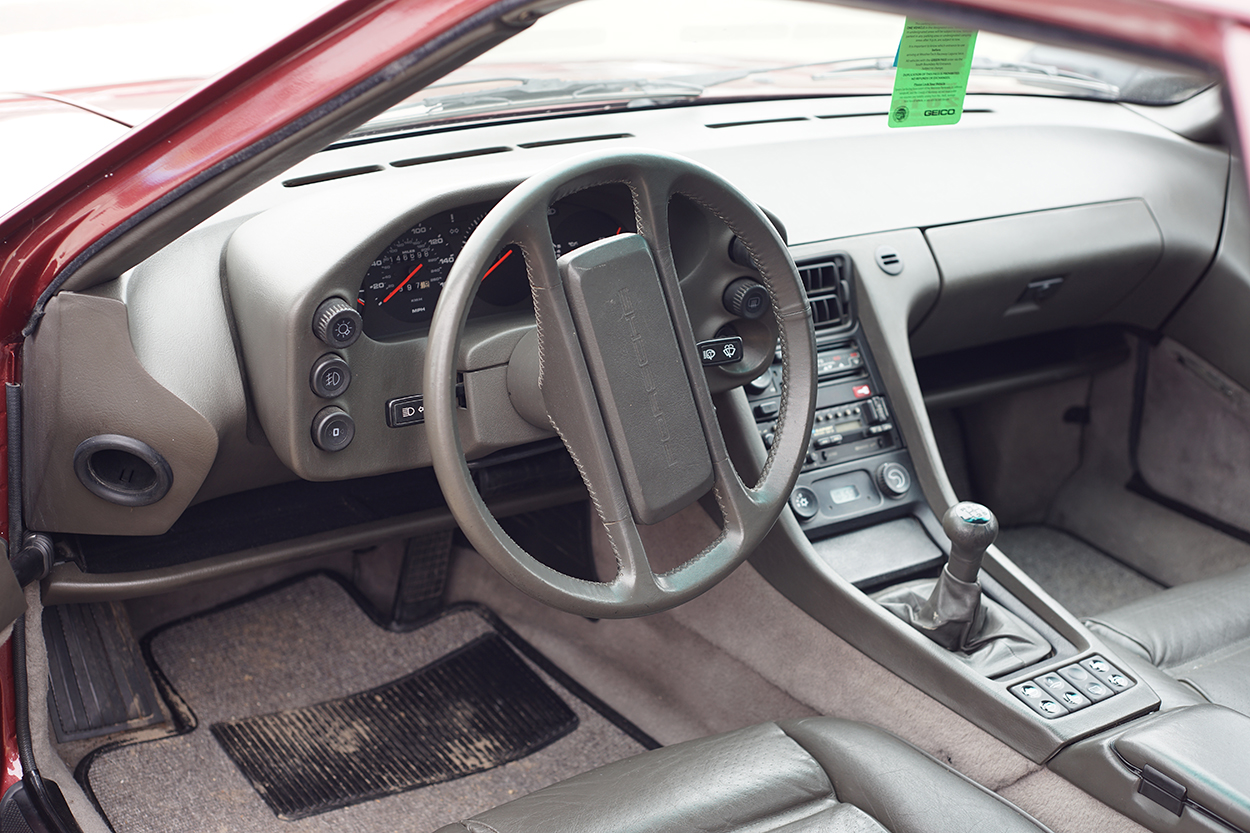 A case of "while you're in there" took over during the engine rebuild process, and instead of keeping the engine stock, he decided to take a suggestion from the shop and build a hot-rod motor. After swapping in 968 pistons, Carillo connecting rods, bigger valves, three-quarter camshafts, and a custom stroker crankshaft, the engine had been enlarged to 6.5 liters. That's 1.5 liters larger than a stock 1986 S, and the mods bumped output from just over 280 horsepower to more than 400. Torque, not a weak point of the 928 in stock form, was increased from just over 300 pound-feet to roughly 450.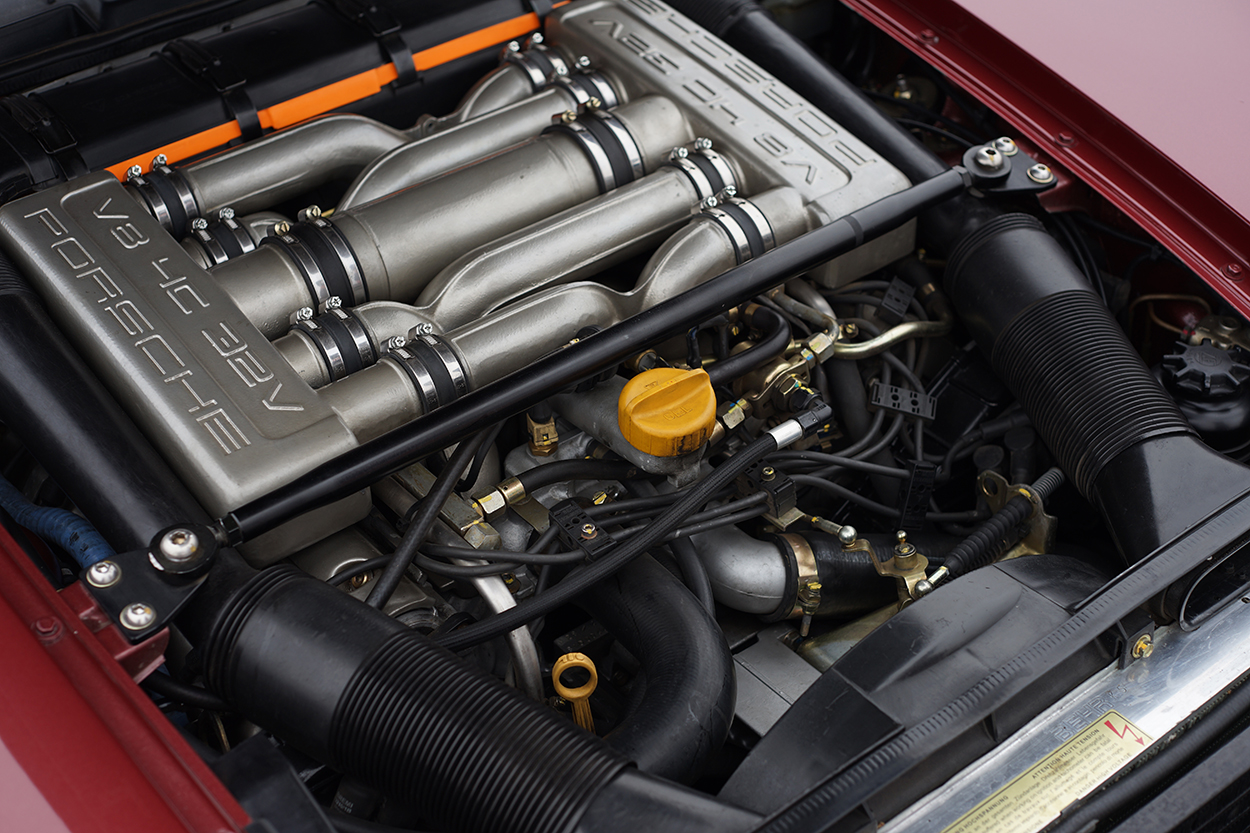 A full respray in the original color got the car looking like new again, and the brakes were upgraded to superior 928 GTS units, necessitating a larger set of wheels. Since the car was finished in February, he's driven it 10,000 miles, including to Rennsport Reunion VI, where we saw the car, heard his story, and snapped a few photos of it.
So how does it drive? Bagley says it'll spin the tires in third gear, and we'll have to take his word for it — for now. We were so excited to see this car resurrected that you can expect to see a feature story on it in an upcoming issue of Porsche Panorama. Stay tuned. And Happy 9/28!