Porsche Panamera sedan and Sport Turismo get sporty GTS treatment
Article by Damon Lowney
Photos courtesy Porsche
The second-generation Panamera sedan and wagon has been around for a couple of years now, so to help spice up the model line, today Porsche announced the Panamera GTS sedan Sport Turismo, the sportiest four-doors in the automaker's stable.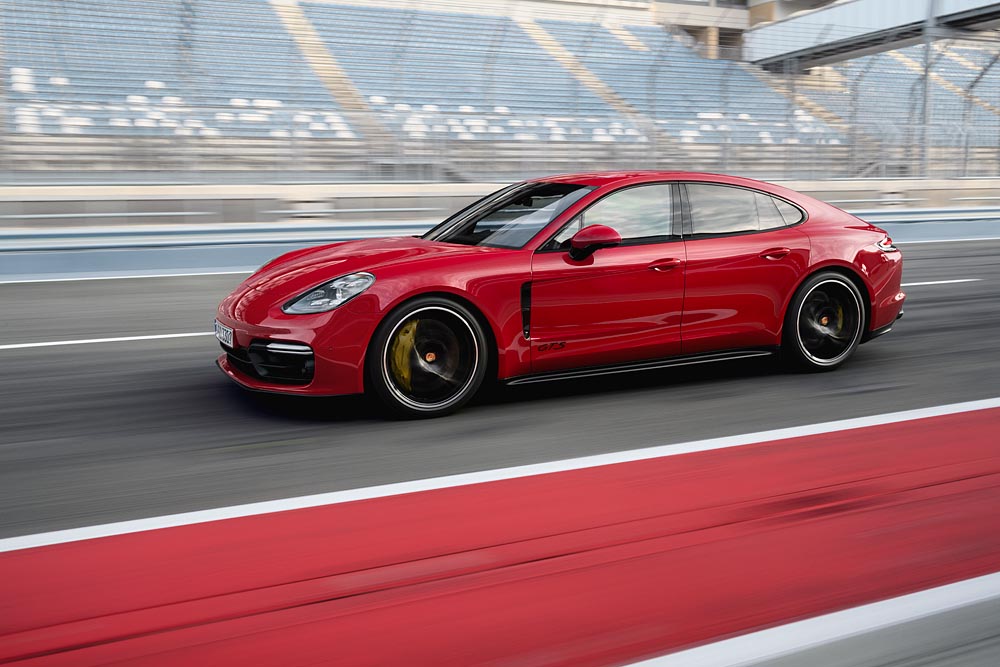 First and foremost, yes, the Panamera GTS retains a V8. This time around, it gets a twin-turbocharged 4.0-liter V8 with 453 horsepower from 6,000-6,500 rpm, and 457 pound-feet of torque from 1,800-4,500 rpm. That means a modest increase of 13 hp over the previous naturally aspirated 4.8-lter V8, but a pretty large 73 lb-ft jump in torque. Paired with an automatic eight-speed PDK double-clutch transmission, both the sedan and Sport Turismo can accelerate from 0-60 miles per hour in 3.9 seconds, according to Porsche. The sedan has a higher top speed of 181 mph versus the Sport Turismo's 179 mph.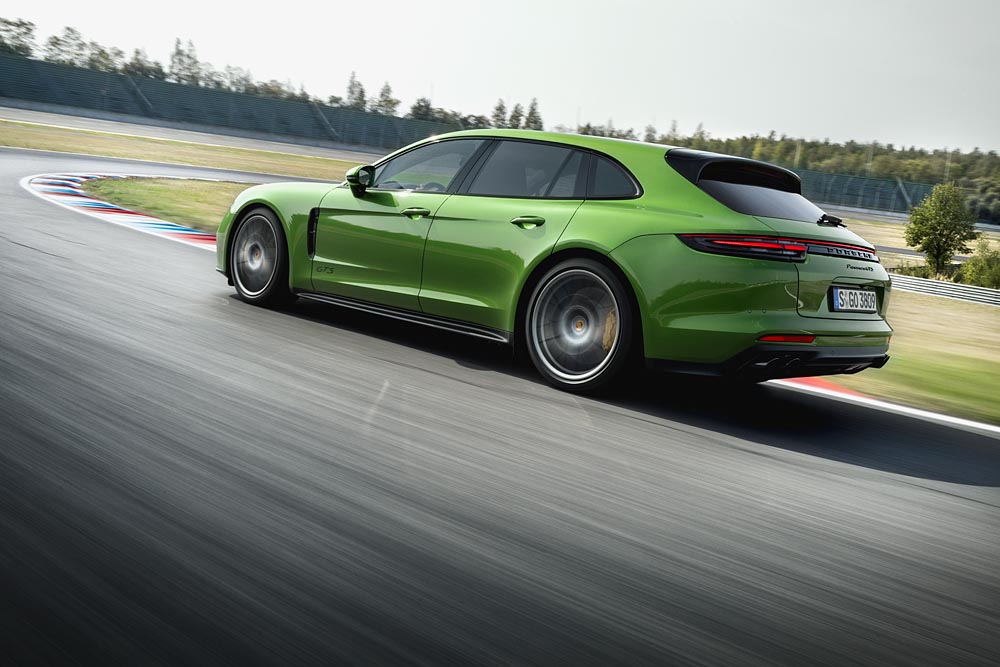 Air suspension is standard on the Panamera GTS, which is 10 millimeters lower than other Panameras. It sits on 20-inch Panamera Design wheels, which hide brake rotors measuring 390 mm in front and 365 mm at the rear — larger diameters than the 4S' rotors, and a bit smaller than the Turbo's.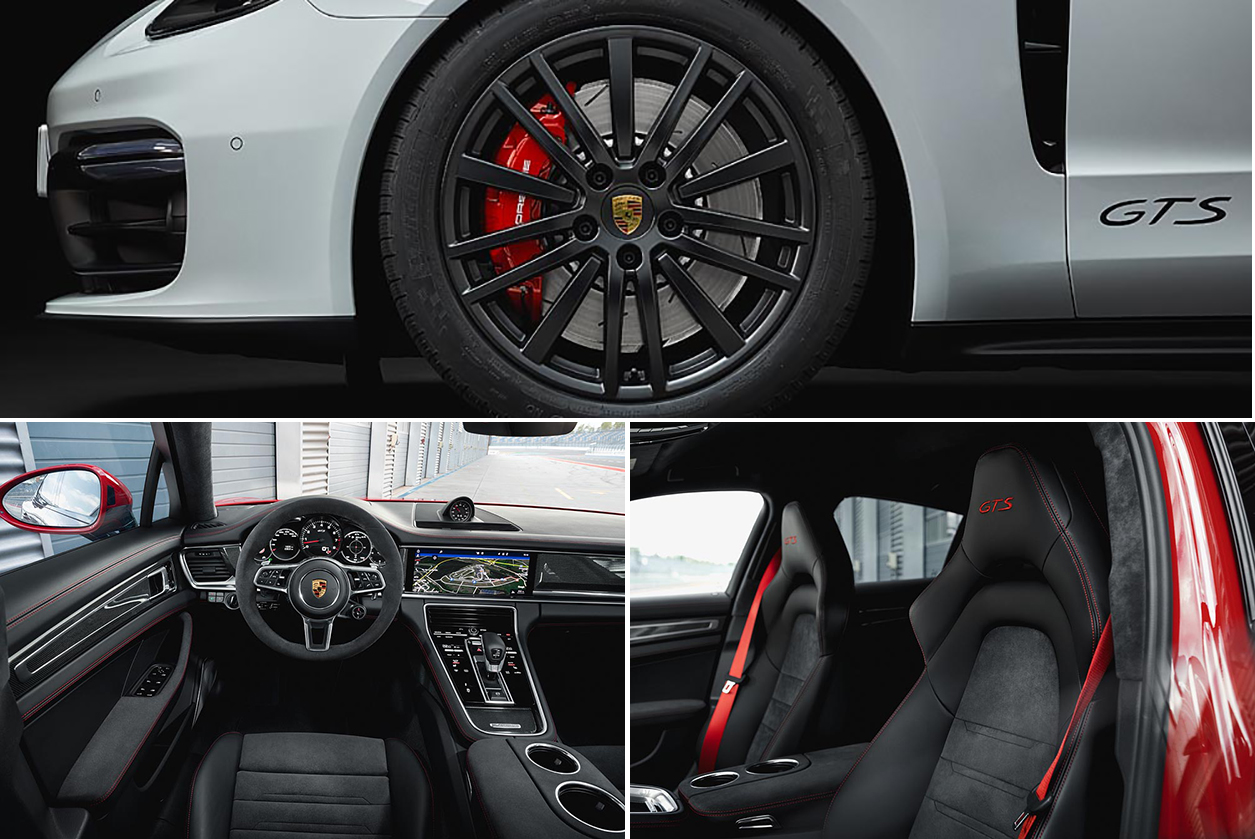 As with all Porsche GTS models of the past decade or so, there's a lot of standard equipment. In the Panamera's case, that means Sport Chrono package, sport exhaust, and black exterior accents. Inside, Alcantara covers much of the interior, including the heated steering wheel. Anodized aluminum accents spruce up interior trim pieces.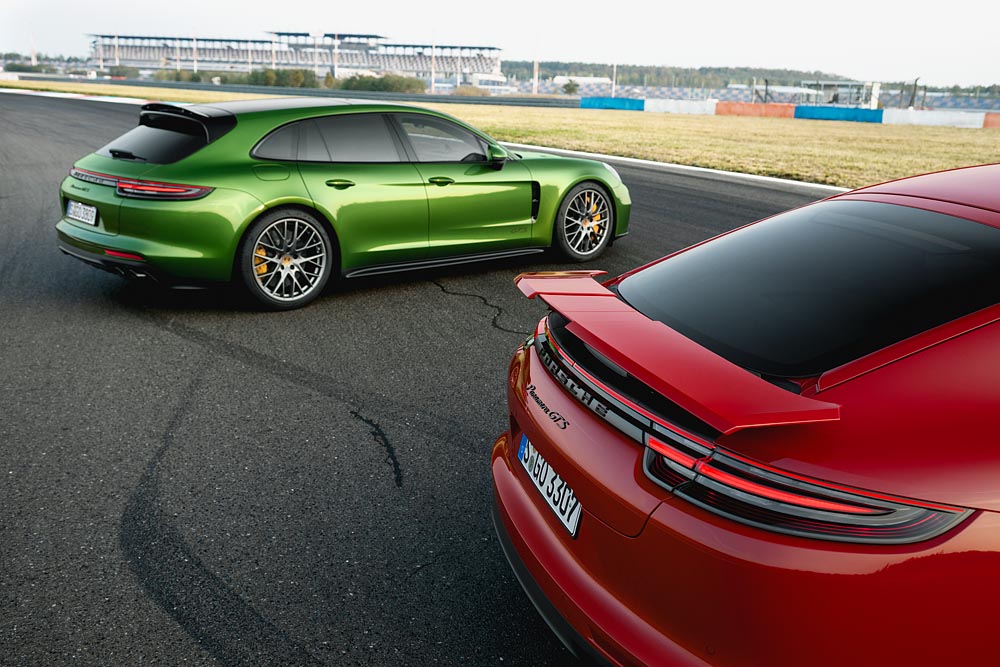 Perhaps the biggest news aside from the introduction of a new model variant is a new, optional heads-up color display that will be available across the Panamera lineup. Those who opt for the GTS Package will get contrasting interior stitching, more GTS logos throughout, and a tachometer in Carmine Red or Chalk.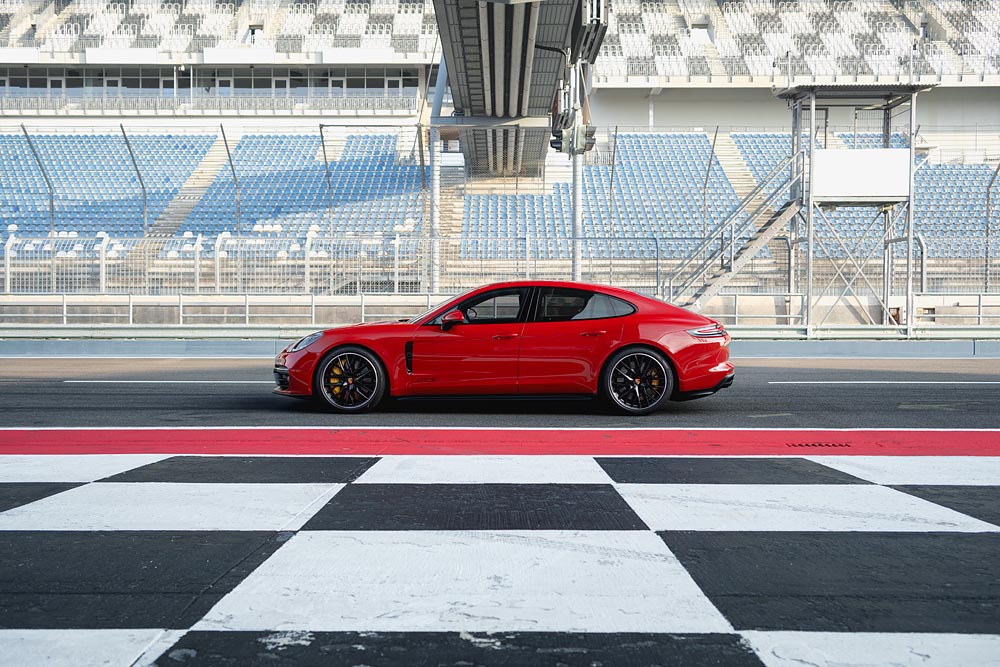 The Panamera GTS sedan and Sport Turismo are available to order now. In the US, pricing starts at $128,300 for the former, and $134,500 for the latter, not including the $1,050 processing and delivery fee.