Last chance to order a limited PCA Edition Porsche 911 GT3 Cup — offer ends Friday, Oct. 26
Article by Damon Lowney
Above: PCA Edition Porsche 911 GT3 Cup (foreground) faces the 2015 Porsche 911 GTS Club Coupe. The Club Coupe was the first car to use the color Club Blau, which was specially formulated for the 911 that honored PCA's 60th Anniversary. Photo by Damon Lowney
Porsche Motorsports North America (PMNA) in July unveiled a special race car aimed at PCA members, a limited PCA Edition 911 GT3 Cup with a Club Blau paint scheme. A maximum of 10 will be made, and Friday, October 26 is your last chance to secure an order.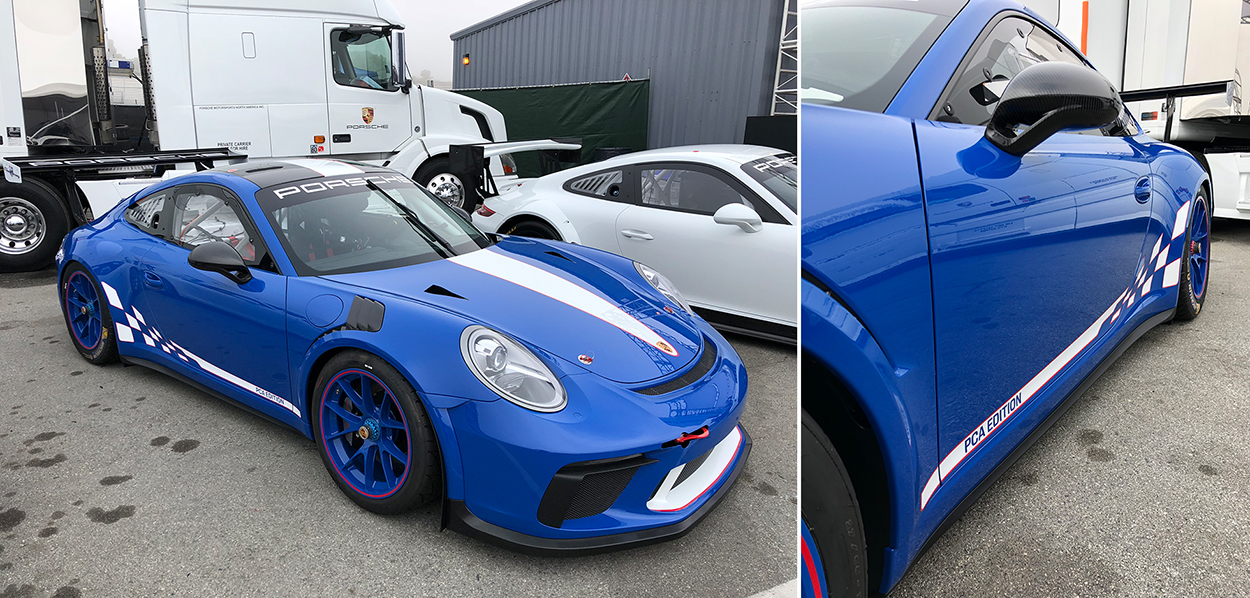 Photos by Ryan Carignan
The 485-horsepower 991.2 GT3 Cup is a top competitor in PCA Club Racing as well as other professional and amateur racing series around the world. In addition to the normal GT3 Cup appendages, the PCA edition has performance enhancements not normally found on the regular-edition car. This includes a carbon-fiber "double bubble" roof, carbon-fiber GT3 RS vented front fenders, carbon-fiber GT3 R mirrors, GT3 R carbon-fiber doors, anti-lock braking system (ABS), and a GT3 Supercup exhaust.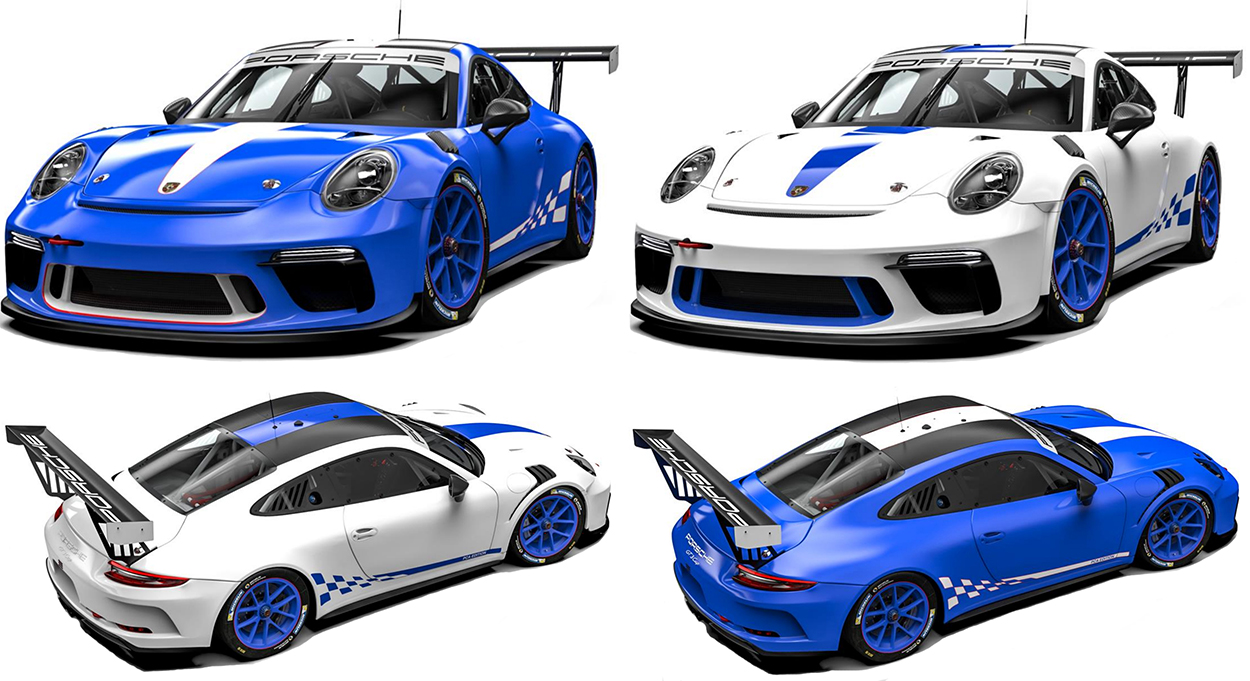 Images courtesy Porsche
Customers have two options regarding the paint scheme: 1) Club Blau with white accents, or 2) White with Club Blau accents. Click on the links below for full specifications of each version of the car.
If you want the ultimate factory-prepared GT3 Cup, you better act quickly, as there are only four allotments remaining at time of writing. The MSRP of $295,000 does not include shipping and import fees ($25,000), nor the spare parts package ($13,500). Membership in PCA is not required to place an order.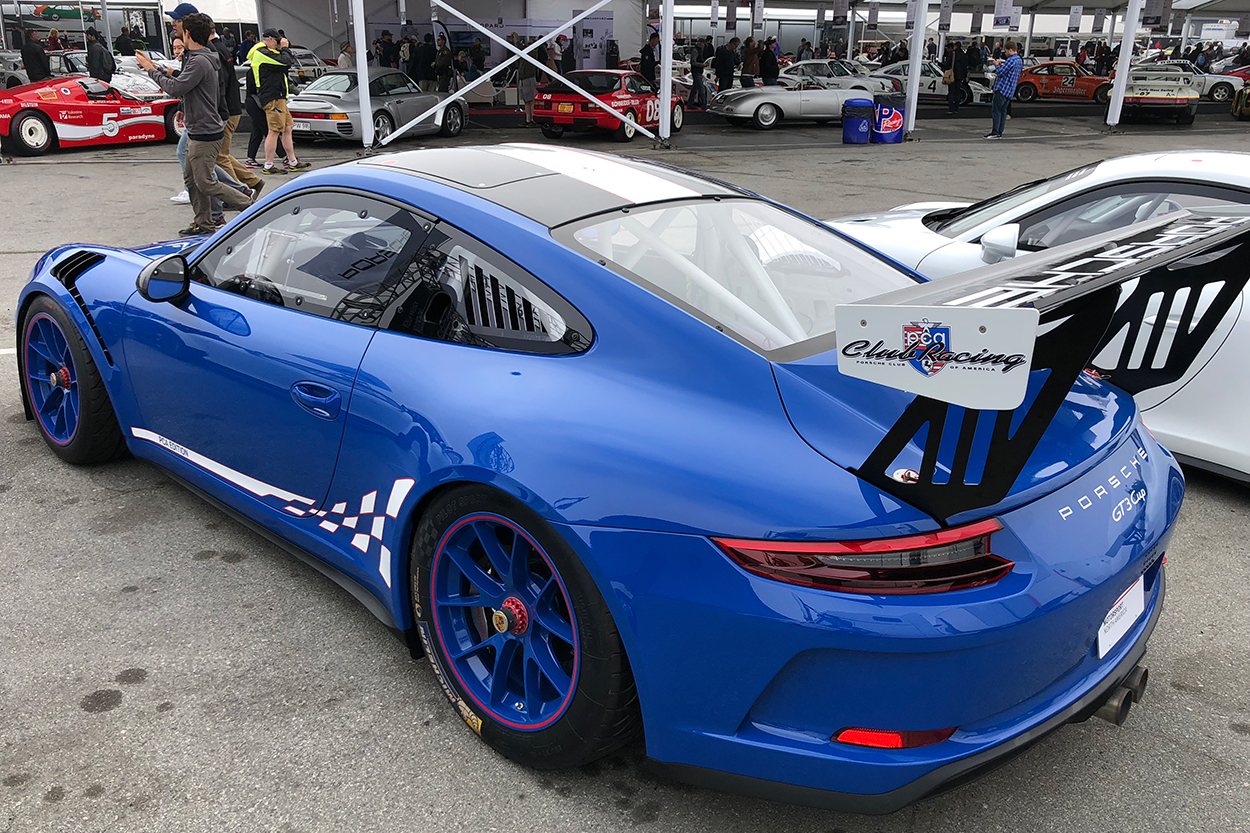 Photo by Ryan Carignan
If you would like to order one of the special PCA Edition 911 GT3 Cups, please contact Meagan Sabato at PMNA: meagan.sabato@porschemotorsport.com