PCNA honors longest-serving Porsche dealership technician with new award
Article by Damon Lowney
Photos courtesy Porsche
How long have you been working at your job? 20, 30, maybe 40 years? That's quite a long time, and you've earned the right to be proud of your service. But even 40 years pales in comparison to the longest-serving Porsche dealership technician, Larry Moulton, who's been working for Porsche Salt Lake City since 1962. That's 56 years and running!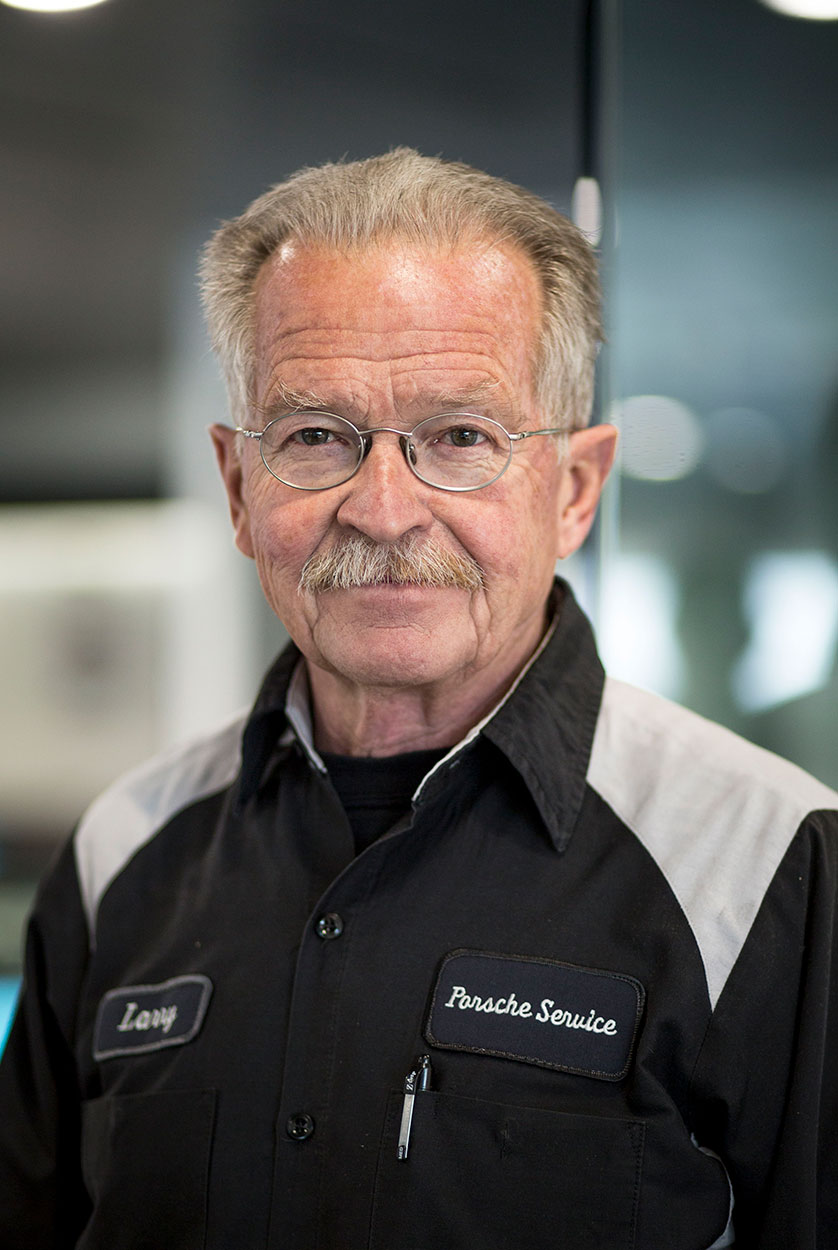 Porsche Cars North America recognized the 74-year-old Gold Level Porsche Certified Master Technician with the launch of a new annual Technician Tenure Award honoring technicians who've worked their trade with Porsche for 20, 30, 40, and 50-plus years. PCNA's President and CEO Klaus Zellmer presented the award to Moulton yesterday at Porsche Salt Lake City, one of the nation's oldest Porsche dealerships.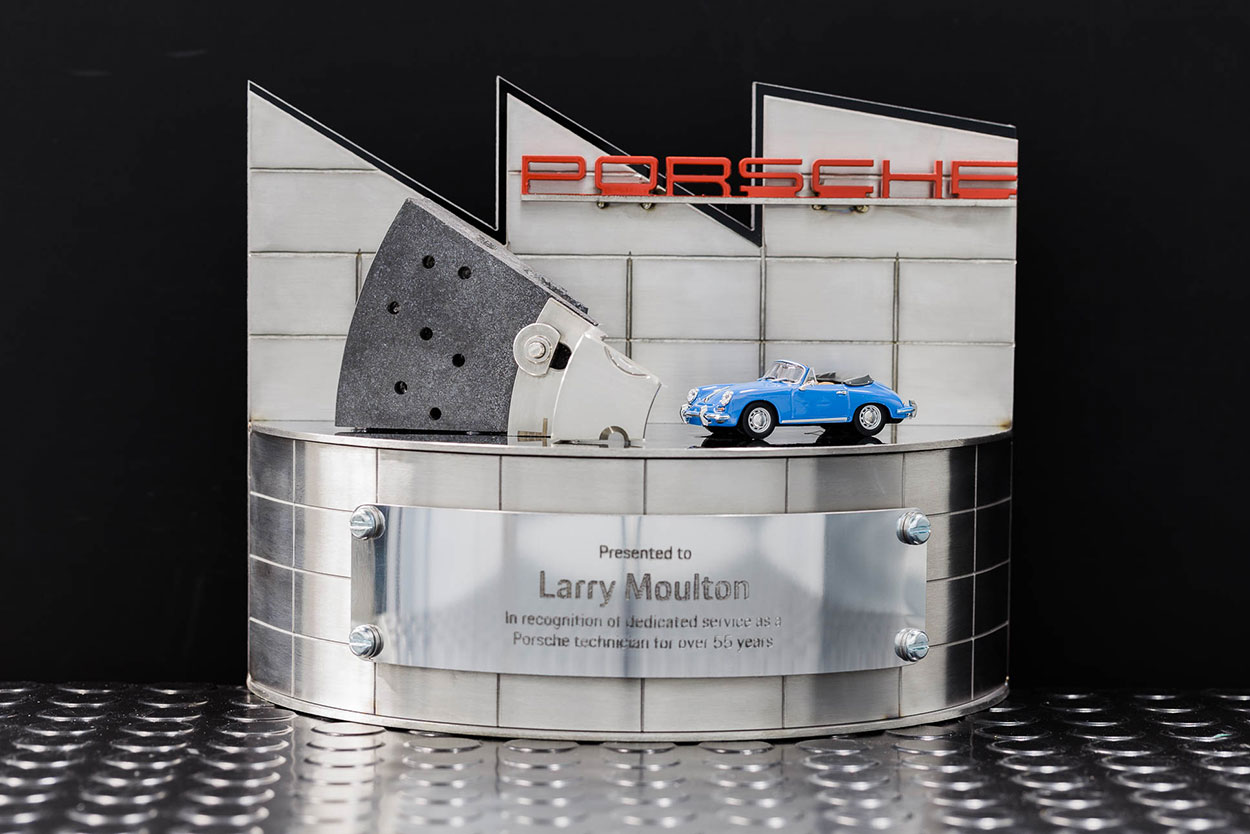 "About 70 percent of all Porsche cars ever made are still on the road today," said Zellmer. "The high-quality work of our technicians helps keep them going. We want to recognize our employees' loyalty and expertise, which have such an important impact on the Porsche customer experience."
Porsche claims that 126 of the 1,300+ current Porsche dealership technicians have been with the company for 20 or more years. They have a combined 4,067 years of experience working on Porsches.
Source: Porsche