Mart Fresh: Backdated 911 SC, track-ready GT3, or a German 'Suburban?'
Tuesday, November 6, 2018
Photos by the sellers except where noted
A popular PCA member benefit is The Mart, the club's classifieds section online and in each issue of Porsche Panorama. Mart Fresh is a bi-weekly column in which PCA media staff pick what they think are the "freshest" Porsches currently available, and then attempt to explain their reasoning. Only PCA members and Test Drive program participants have access to seller contact information. Always invest in a pre-purchase inspection for any Porsche you may consider, as seller descriptions and pictures don't always tell the full story.
---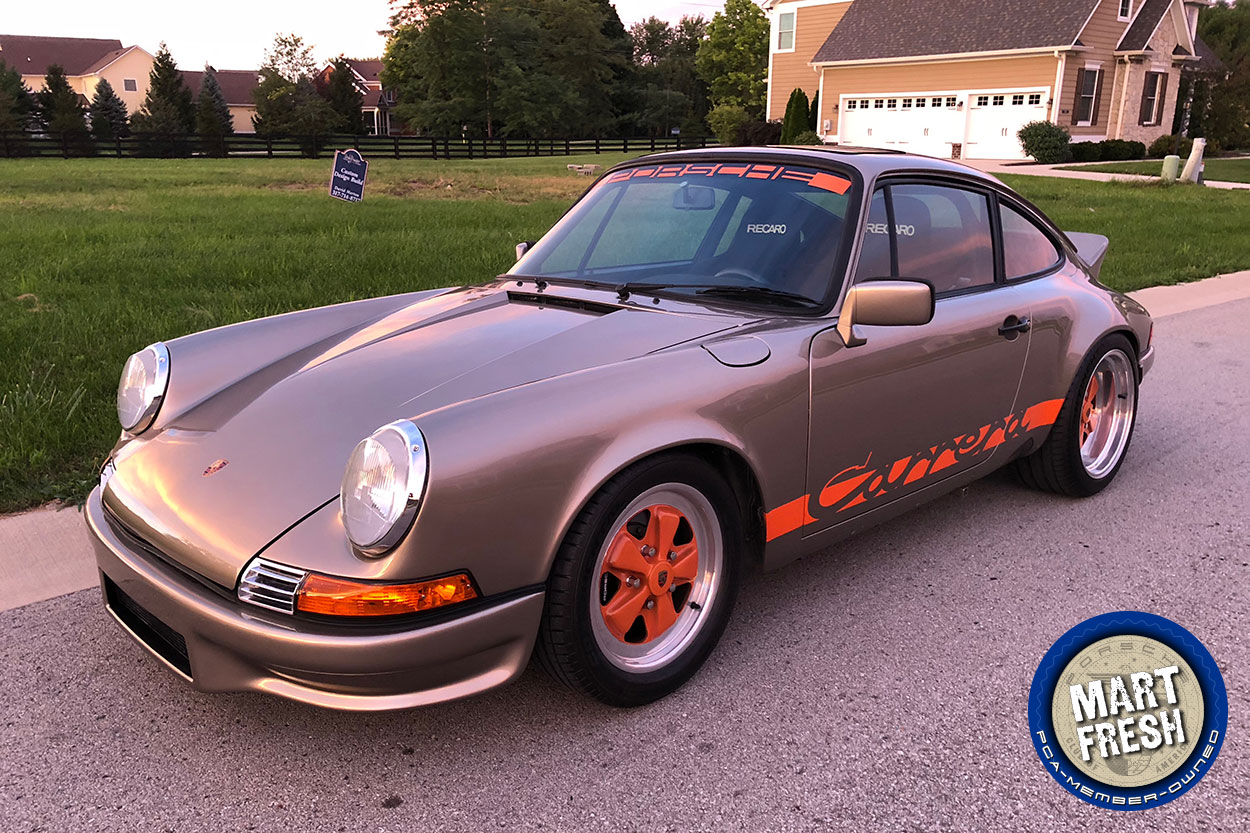 What's not to love about this backdated 1982 911 SC? It has the looks of an earlier long-hood 911, a 3.6-liter air-cooled flat-six from a 993 good for around 300 horsepower, a galvanized chassis that's rust-resistant, and a driver-focused cockpit with race buckets. The engine has about 45,000 miles, according to the seller, and the transmission was rebuilt in the last 1,500 miles or so, which should give the next owner years of enjoyment with little fuss. The repaint sounds like it was done with quality in mind, and the customized Fuchs wheels look fantastic. Many people have told me not to buy another person's project. My own view on that subject is: If it was done right, why not? If you like the modifications, you'll likely spend less money than if you bought a stock Porsche and customized it yourself. Because many parts of this 911 are not original, particularly the engine swap, be sure to have a knowledgeable Porsche technician closely examine the car before purchasing. — Damon Lowney, Digital Media Coordinator, Porsche Club of America
Click here for PDF archival copy of ad
---
2004 Porsche 911 GT3 - $60,000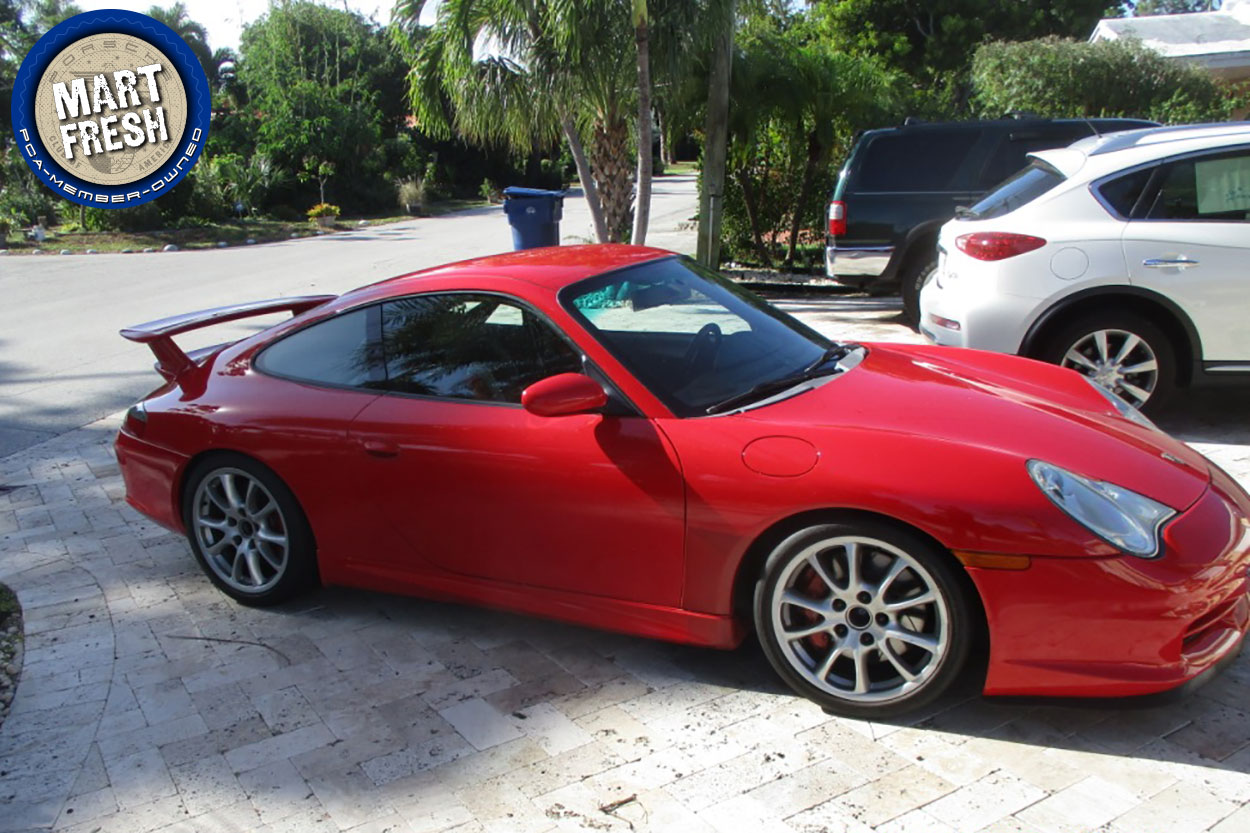 I've said it before and I'll say it again...
The 2004 GT3 is destined to be a classic. Dare I say a modern RS (at least for North Americans who weren't able to purchase the 996 GT3 RS new)? Look elsewhere if you're on the hunt for a soft daily driver. This GT3 is most at home on the track, although I'd be willing to "suffer" using this as a daily driver. Photos and details indicate that this example is probably not a garage queen — display the track scars with pride. Well optioned with a custom rear bumper for a Sharkwerks center exhaust; 997 GT3 headers; welded coolant lines; new hoses, water pump/alternator/shifter; girodisc rotors with Pagid yellow brake pads; wheel studs; Euro GT3 seats; roll bar with Schroth six-point harness; Cool Suit; and aluminum pedals. Includes certificate of authenticity and clean Carfax. Buyers should definitely perform a PPI and check for over-revs. And finally the price… Move on it before it's gone! — Vu Nguyen, Executive Director, Porsche Club of America
Click here for PDF archival copy of ad
---
2008 Porsche Cayenne S - $12,500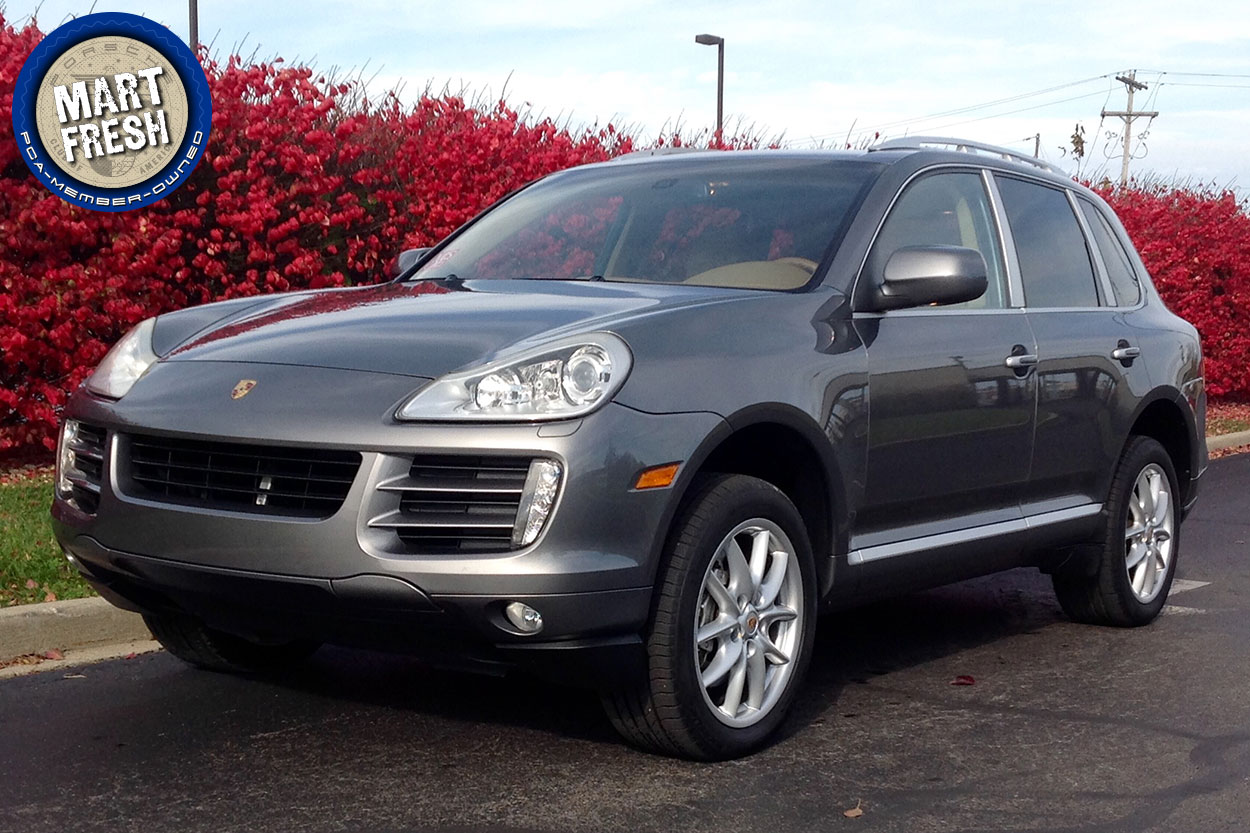 It's no secret that I've been paying an inordinate amount of attention lately to E1 Cayennes. My sense is that I'm not alone. There are two in the PCA lot at the moment and one of the most memorable cars spotted at Rennsport was an E1 Cayenne built with serious off-roading in mind and done up in Rothmans colors. And while I was really attracted to the 16,000-mile 2006 Cayenne Turbo S that just popped up on The Mart, it's just a little too precious to actually use. This obsessively maintained '08 S has all of the right answers to the questions you ought to be asking — drive shaft support and coolant pipes, done. With a husky V8 exhaust note and good colors, at $12,500, it represents an incredible amount of vehicle for what is essentially 5-year-old Hyundai Elantra money. — Rob Sass, Editor in Chief and Director of Content, Porsche Panorama and PCA.org