Mart Fresh: Winter cabriolets or winter project?
Tuesday, November 20, 2018
Photos by the sellers except where noted
A popular PCA member benefit is The Mart, the club's classifieds section online and in each issue of Porsche Panorama. Mart Fresh is a bi-weekly column in which PCA media staff pick what they think are the "freshest" Porsches currently available, and then attempt to explain their reasoning. Only PCA members and Test Drive program participants have access to seller contact information. Always invest in a pre-purchase inspection for any Porsche you may consider, as seller descriptions and pictures don't always tell the full story.
---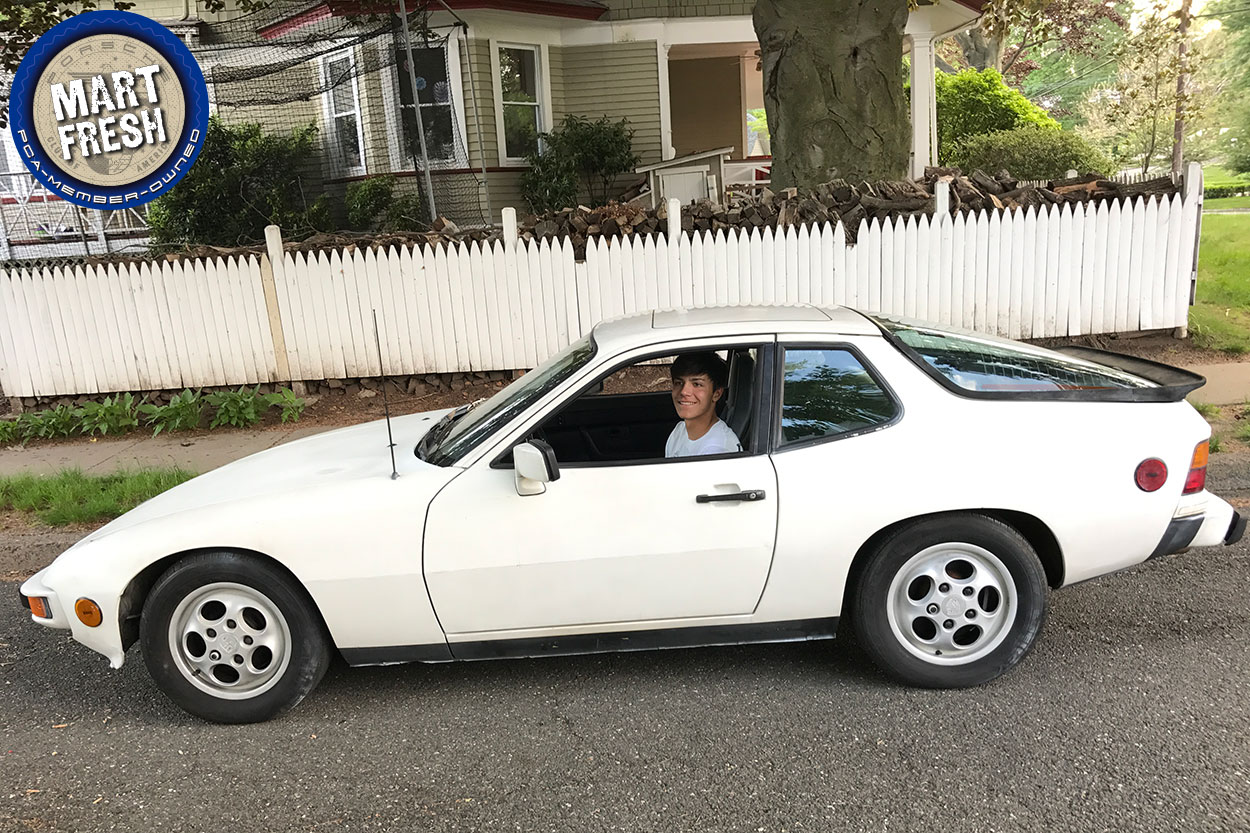 We've written about the virtues of the 924S before — handles great, quick with the 944's 2.5-liter four, and a bargain at the moment. This one is a 1988 model, more desirable than an equivalent '87 model because it has 10 horsepower more. This one is currently owned by a father and son who lost interest in it, and it looks to be in fair condition. "Starts and runs but needs fuel injection adjustment," the seller states, but with an asking price of $3,000 (possibly with some wiggle room), I wouldn't count this one out, especially if you plan to work on it yourself. Be sure to invest in a pre-purchase inspection to figure out what is wrong. — Damon Lowney, Digital Media Coordinator, Porsche Club of America
Click here for PDF archival copy of ad
---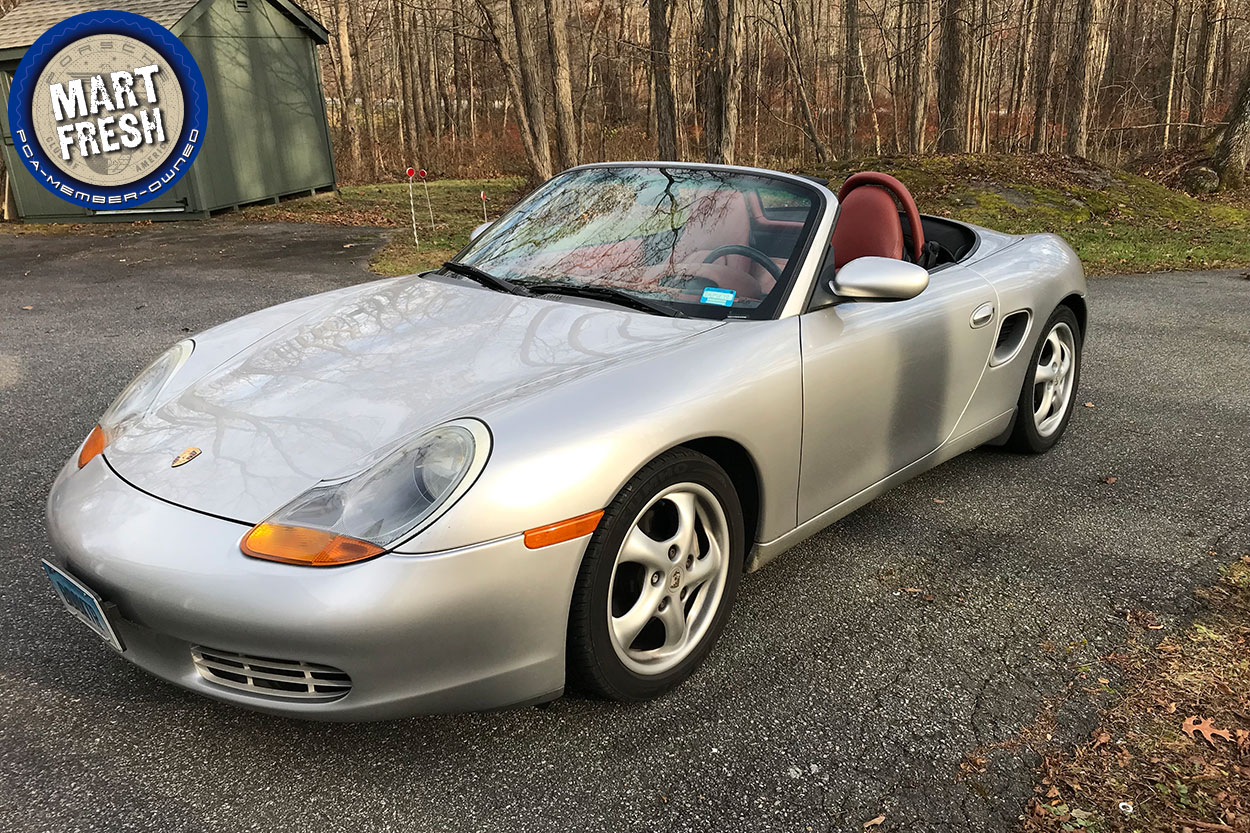 We've been asking the question for at least a year now: "Can early Boxsters stay cheap much longer?" Well, clearly, at least through the winter of 2018 they can. Seriously, this is an insane amount of entertainment for just $7,000. You'd be hard pressed to find a really nice NA Miata at this money.  Let's look at the fundamentals here: It's in the launch colors of silver with red, it has a fresh rear window, manual transmission, and it benefitted from obviously caring ownership with no winter use. No mention of the status of the IMS/RMS/AOS, so let's assume that it hasn't been done. You can take one of two approaches here — do nothing, it's lasted 110,000 miles and if it poops the bed at this point, you can still probably get $3,000 for the rolling shell (more if you part it out) and your risk is limited to about $4,000. Or, you can do the IMS and the clutch and still be into this car for less than $10,000. Either way, it's hard to see how you could go wrong. — Rob Sass, Editor in Chief and Director of Content, Porsche Panorama and PCA.org
Click here for PDF archival copy of ad
---
1987 Porsche 911 Carrera Cabriolet - $45,500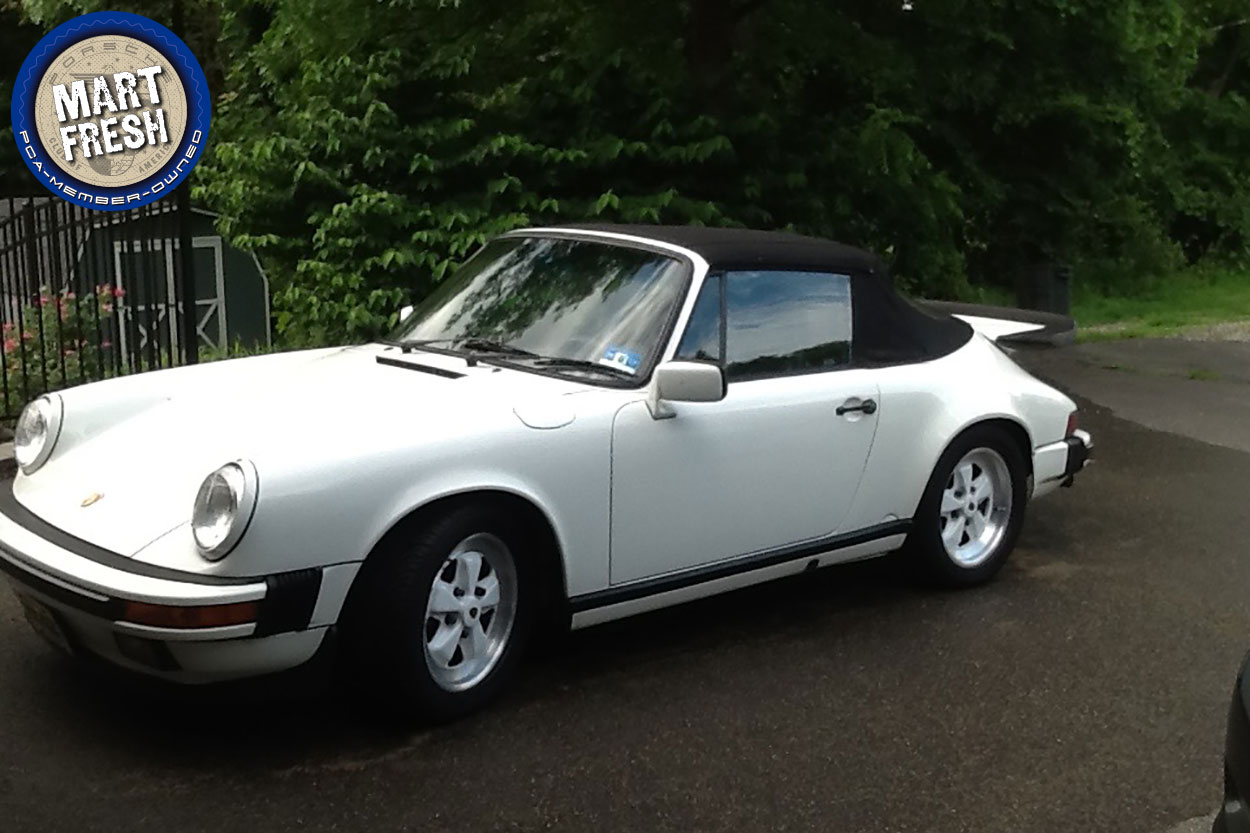 As temps drop, it's the perfect time to go shopping for a cabriolet.
Sometimes how the weather affects demand can work in favor of the buyer. I can tell you that most folks around New Jersey are putting away their classic Porsche for the winter. And sometimes good buys can present themselves, like this '87. It looks well kept from the pictures. White exterior and white wheels scream '80s, which I love. Low mileage is certainly attractive. It's the first year the G50 transmission was used, preferable in my opinion. Buyer should have a pre-purchase inspection done by someone who knows G-model 911s. There are no interior pictures, so you'll want the seller to forward some. If all checks out and you can wait until Spring to drop the top (or perhaps you're lucky enough to live in a warm winter climate) this would be a solid buy. — Vu Nguyen, Executive Director, Porsche Club of America