PCA Club Racing 'Driveway to Raceway:' Dwayne Moses
Tuesday, November 20, 2018
Article by Jesse Cordray
Lead photo by Ken Hill Photography
I asked Dwayne Moses what led him to Porsche - his answer:  "form-follows-function." 
"As an engineer, I am attracted to the design approach of Porsche," Moses said. "Classic over-engineering for the everyday world." It's that 'classic over-engineering' that has fueled his passion for Porsche and Porsche Club of America's (PCA) Club Racing for over four decades.
THE APPEAL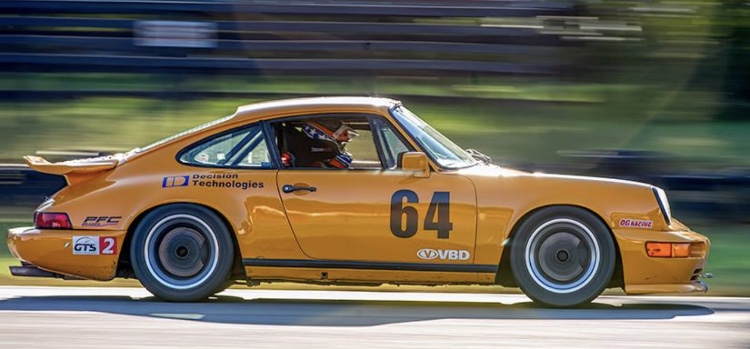 Photo by Ken Hill Photography
"I used to doodle pictures of 911s in my notebooks when I was in middle school. When I was in college, I carried around in my binders a Porsche advertisement that I ripped out of a magazine as my motivation to never drop out."
His motivation proved true. Moses bought his first Porsche at the age of 21, a 1974 914. 
"Some would argue that my first Porsche wasn't really a Porsche. The 911 crowd used to shun them - calling them Volkswagens. Lucky for me, it had a broken front torsion bar and the motor was pretty messed up, so I got it cheap ($950.00). I fixed it up during college breaks and weekends in my parents' garage."
"In the end it was a pretty fun car. I learned how to 'heel-toe' driving it, years before I ever set foot on a race track. I saw something about it on TV once, read up on it and started practicing on it every off-ramp I could find."
PADDOCK INSIDE SCOOP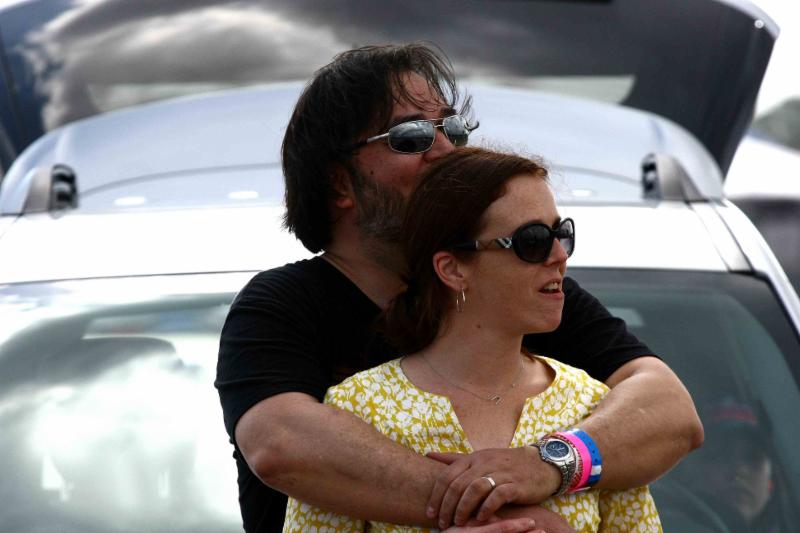 Moses has been a member of Porsche Club of America (PCA) since 1995 and a member of PCA Club Racing since 1998. 
"I have been racing for over 20 years with PCA - that's over 300 event days for club racing alone. I love that 'we' are all family and I appreciate the high intensity, strategy and the unknowns of racing." 
Moses is a three-time National Club Racing Champion in the GTC3 996-Cup class. He won his first title in 2015 and has won back-to-back years in 2017 and 2018, respectively. 
The high intensity, strategy and unknowns of racing are an integral part of the experience. Even through his handful of 'eye-opening' moments. 
"I've had a handful of close calls. My initial exposure to this was in my first race - Roebling Road in 1998. I was racing my 911 SC and I was racing side-by-side with a 944 S2. We went thru Turn 4 and as I looked out my driver's side mirror - our mirrors were overlapping! We never touched, just four-wheel drifted through the turn about two inches apart. That was pretty eye opening."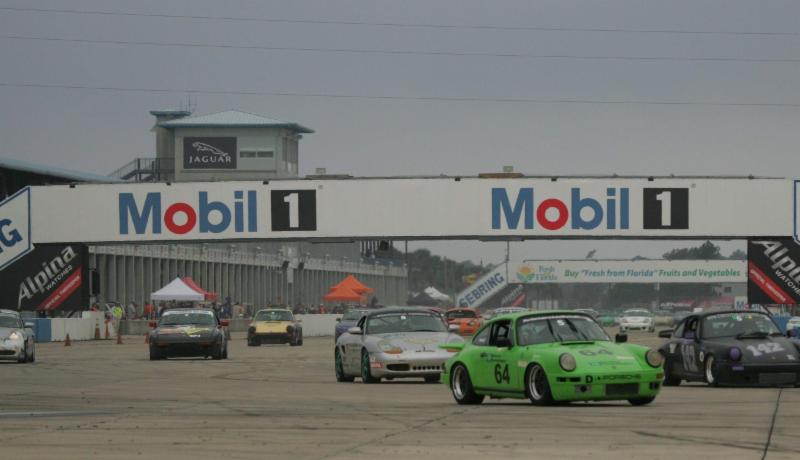 Sebring International Raceway
"Another close call was at Summit Point in the early 2000s. I was in a four-way close battle for the first place. It was 15 laps into the race and we entered Turn 4 [the chute], each of us about two car lengths apart at full speed. As we approached the apex, three deer came running out of the woods from right to left. I was the third car in the battle and I watched those deer cut right through the gaps in our line of cars - perfectly, like it was a Blue Angels' precision stunt. The best part was that no one flinched - none of the drivers hit the brakes and none of the deer slowed down a bit - thank God. It was one of those things, like winning the lottery, one-in-a-hundred-million." 
MOSES' PORSCHE LINEUP
3 Porsche 911 SCs 
1 Porsche 912 
2 Porsche 914s 
1 Porsche 930 
1 Porsche 944 
1 Porsche 997 GT3 Cup
INTERESTED IN JOINING PCA CLUB RACING? 
"Do it as soon as possible. Do not hesitate. Do not think about it. Just do it,"   Moses said. "It will be one of the best decisions of your life." 
"It's a tight-knit and close club that only members can experience. The main reason that I am a PCA member is all about being on the track - driver-education, high-performance driver clinics, auto-cross etc." 
PCA Club Racing has a class for both street and modified Porsche cars. To learn about PCA Club Racing and how to get started, visit PCA Club Racing's website at: pcaclubracing.org for more information. 
For more information on PCA Club Racing's sponsorships, please click here.