PCA Club Racing: Gary Jensen with Pierce Racing Development Secures 2018 TE6/M Title
Tuesday, December 4, 2018
Article by Jesse Cordray
Above: Jensen's 996 that he sold and then repurchased from the trade he made when sourcing funding for his Rolex 24 bid.
Gary Jensen is competitive and his eccentric foray into Porsche racing has touted the same resiliency that Porsche manufactures - excellence. 
"I started racing motocross when I was a kid. I didn't think about car racing until my son got into go-karting in 2002," Jensen said. "I started racing in the Sports Car Club of America (SCCA) in the open-wheel Formula Mazda Series."
By 2006, Jensen was ready for the next challenge. He was a longtime Porsche enthusiast and wanted to start racing Porsches - only one catch, he needed one to race.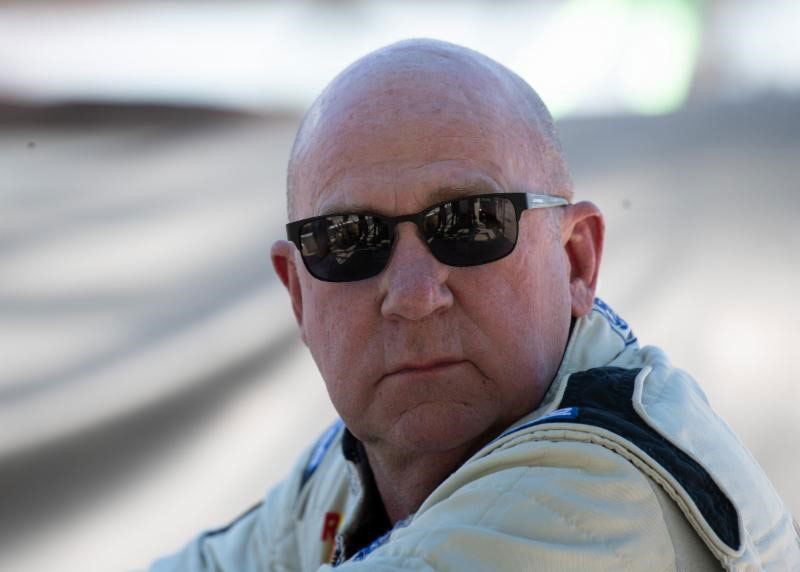 "I ended up buying a 996 GT3 Cup and started racing that in SCCA. I was on vacation and a friend of mine, Brian Knot [owner of Black Forest Motorsports], called me and told me about a 997 Cup that was for sale. So, I asked Ron Zitza to go preview the car and he called me and told me that it was the most complete package he had seen for sale."
"It basically came with everything you needed for a complete race team: radios, eight sets of wheels, fuel-rig, tools, spares - everything you needed to enter the Rolex-24 race." He later added, "It was all inventoried and cataloged. I got the car in October of 2007 and on a whim, we decided to enter it into the 2008 Rolex-24."
Curious about his timeline? Jensen had less than three months to assemble the remaining pieces needed to compete:  drivers, crew personnel, sponsorships etc. 
"It ended up being myself, my son Mark, Jordan Taylor and Ron Zitza driving the '24.' We actually finished the '24' 15th out of 48 GT cars - the largest Rolex-24 field in its history, 68." 
Jensen contested that the team could have finished better, had it not been for a right-rear shock failure. 
"We could've finished in the top-10, had we not experienced shock failure. We blew three shocks and didn't correct the problem until after the third one had blown during Jordan's stint. We later found out that a mechanic had left a bushing off of the entire right-rear set." 
"Long story short, I was able to get sponsorship to race in the Rolex-24. I actually was able to raise about $200,000 in the few months leading up to the race. During that time, I was able to trade my 996 Porsche for art."
In addition to getting the art, the Rolex-24 997-Cup car featured photos from the artist's collection.


Above: Gary Jensen (left), Mark Jensen, Jordan Taylor, and crew members pose next to their car.
"The livery featured: Raquel Welch, Brigitte Bardot, Steve McQueen, Frank Sinatra and Clint Eastwood. It was the coolest car I'd ever seen. Oh, and he also wrapped the 996 in a Jimi Hendrix livery." 
After the Rolex-24, Jensen would compete in his 997 for a few more times, before selling the car. 
"At that time I started racing Miatas with my son for the next few years.  My son and I also raced the 2011 Rolex-24 in the Racers Edge No. 30 RX7 along with Jade Buford, Scott Reitect and Mike Marcel.
"In early 2011, that same car [the 996] that I traded for the art came available, so I bought it back." Jensen then met up with Jim Jonsin at an SCCA and then at a PCA event. I helped him with the formation of his 'Rebel Rock Team.' 
Jensen along with his son and Joel Miller teamed with Jonsin at Daytona in the Continental Series after purchasing a few older Porsches, together.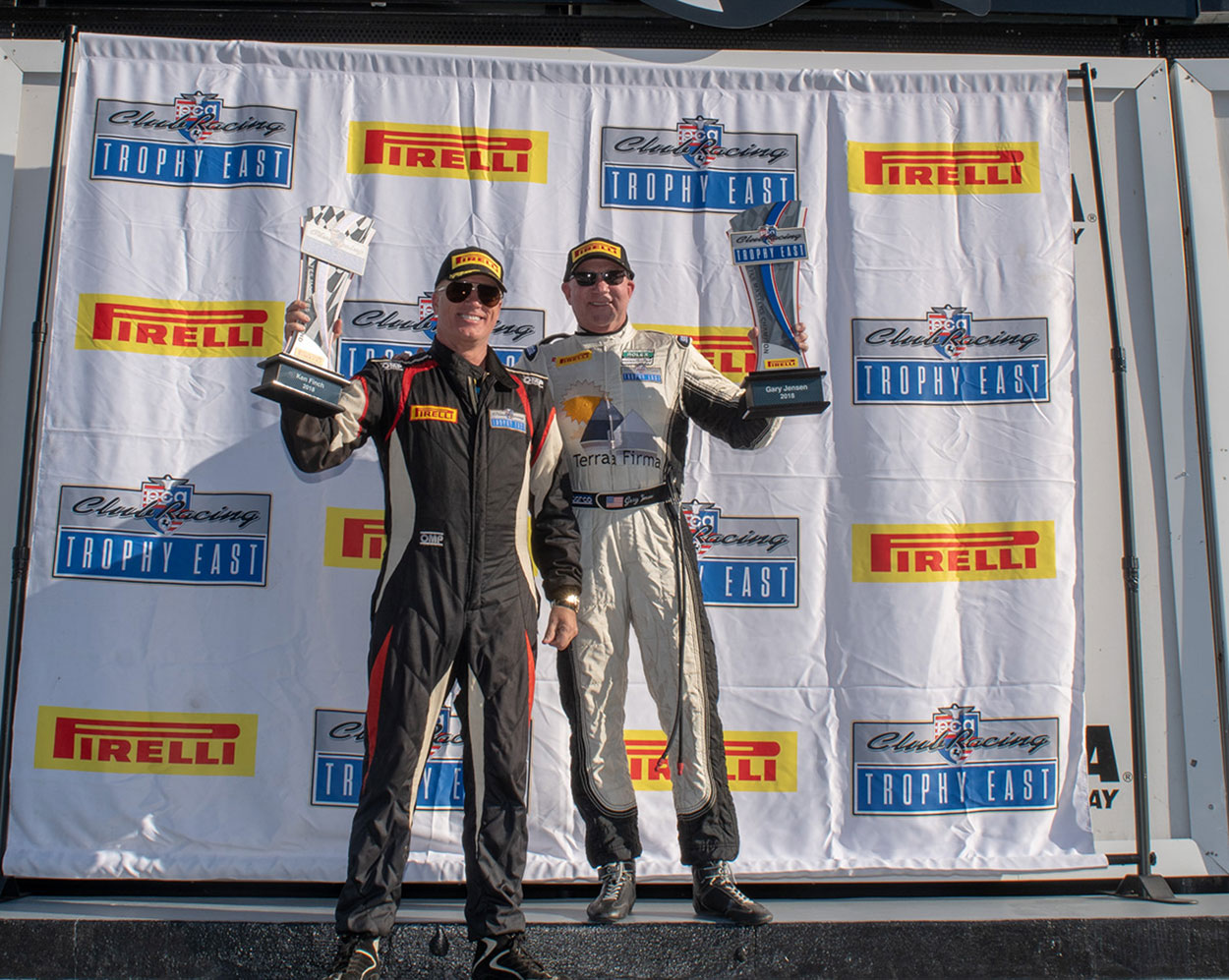 "It didn't quite work out the way I had pictured it to. I decided to stop racing and I sold everything that I had, racing related. That was 2012. The only way to get out of racing, is to sell everything and that's what I did, I was done." 
Jensen didn't compete for nearly three years. But that changed in 2016 and 2017 when he began to compete again. Jensen started racing in PCA's Club Racing. 
"I liked PCA; but after a while, I wanted to join the Trophy East Series; because, I liked the competition with all the same spec. cars. I like that the cars are similar - makes for stronger competition." 
Jensen competed in the Trophy East Series this year. As a 'seasoned-rookie' driver, Jensen piloted his No. 11 Pierce Racing Development to a first-overall finish in the TE6/M class. He finishes his racing career with PCA and PCA's Trophy East on a high-note.
"I am retiring this year, this was my last season." "I enjoyed it all; but my family is growing. My kids are grown, and I've got grandkids now. This is the last chapter of this and I am okay with that."