Mart Fresh: Aces of base or aim for the top?
Tuesday, December 18, 2018
Photos by the sellers except where noted
A popular PCA member benefit is The Mart, the club's classifieds section online and in each issue of Porsche Panorama. Mart Fresh is a bi-weekly column in which PCA media staff pick what they think are the "freshest" Porsches currently available, and then attempt to explain their reasoning. Only PCA members and Test Drive program participants have access to seller contact information. Always invest in a pre-purchase inspection for any Porsche you may consider, as seller descriptions and pictures don't always tell the full story.
---
2006 Porsche Cayenne Turbo S - $41,750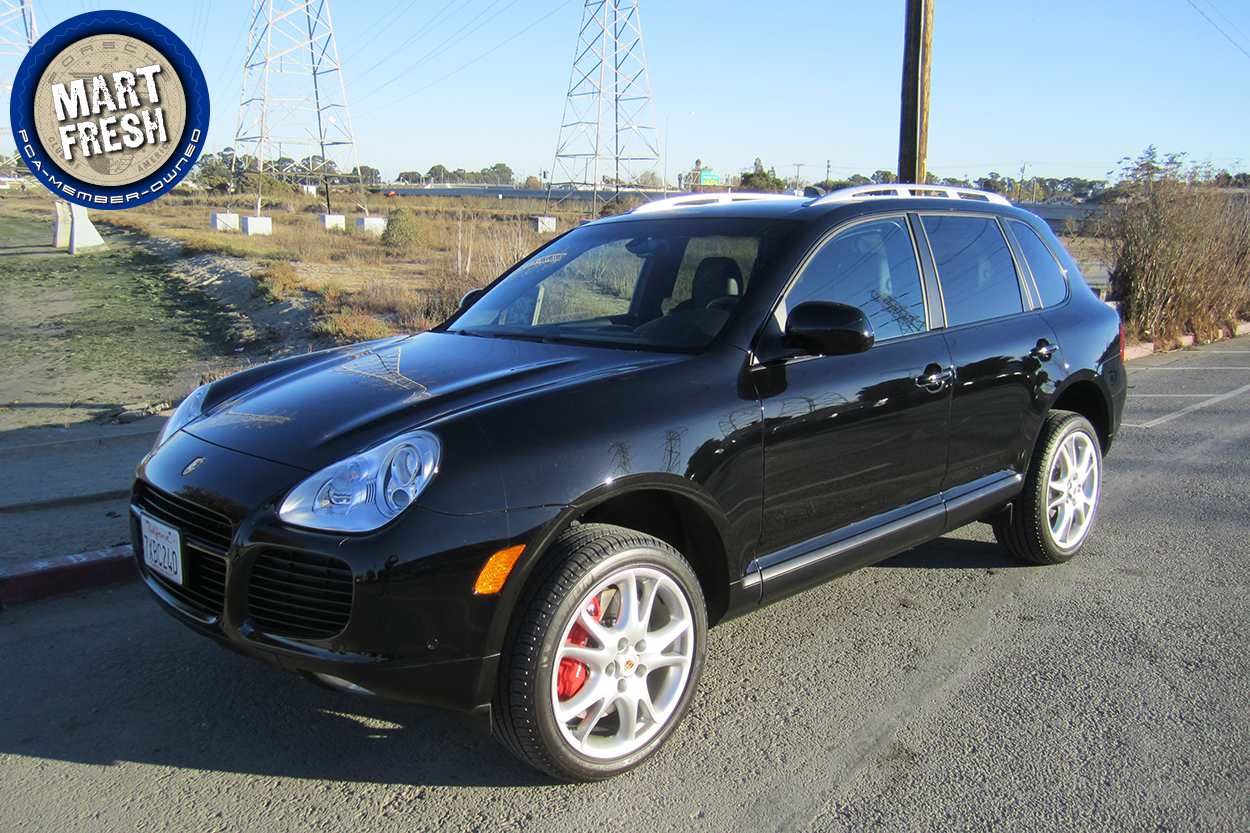 I've had E1 Cayennes on the brain for the better part of the year. At least in my mind, they seem to be making the transition from used car to an interesting modern semi-classic. The styling has aged nicely, particularly the 996 C4S inspired front fascia. I like the simple, upright tail lamps as well. The E1 also had some truly rare and special variants — in addition to the availability of a manual transmission (which continued to the next generation) — one of which was the uber-brawny Cayenne Turbo S. With 520 horsepower and an exhaust note to match, it was an astonishingly capable vehicle. They're also quite scarce, particularly in this condition.  While a touch over $40,000 might seem like a fair bit of change for a 13-year-old Cayenne, this one has a paltry 19,000 miles on it. And everything that you want to see done has been addressed including the dreaded plastic coolant pipes. At a bit more than a third the price of a comparable new Cayenne, this  E1 Turbo S is something particularly special. — Rob Sass, Editor in Chief and Director of Content, Porsche Panorama and PCA.org
Click here for PDF archival copy of ad
---
2013 Porsche Boxster - $32,500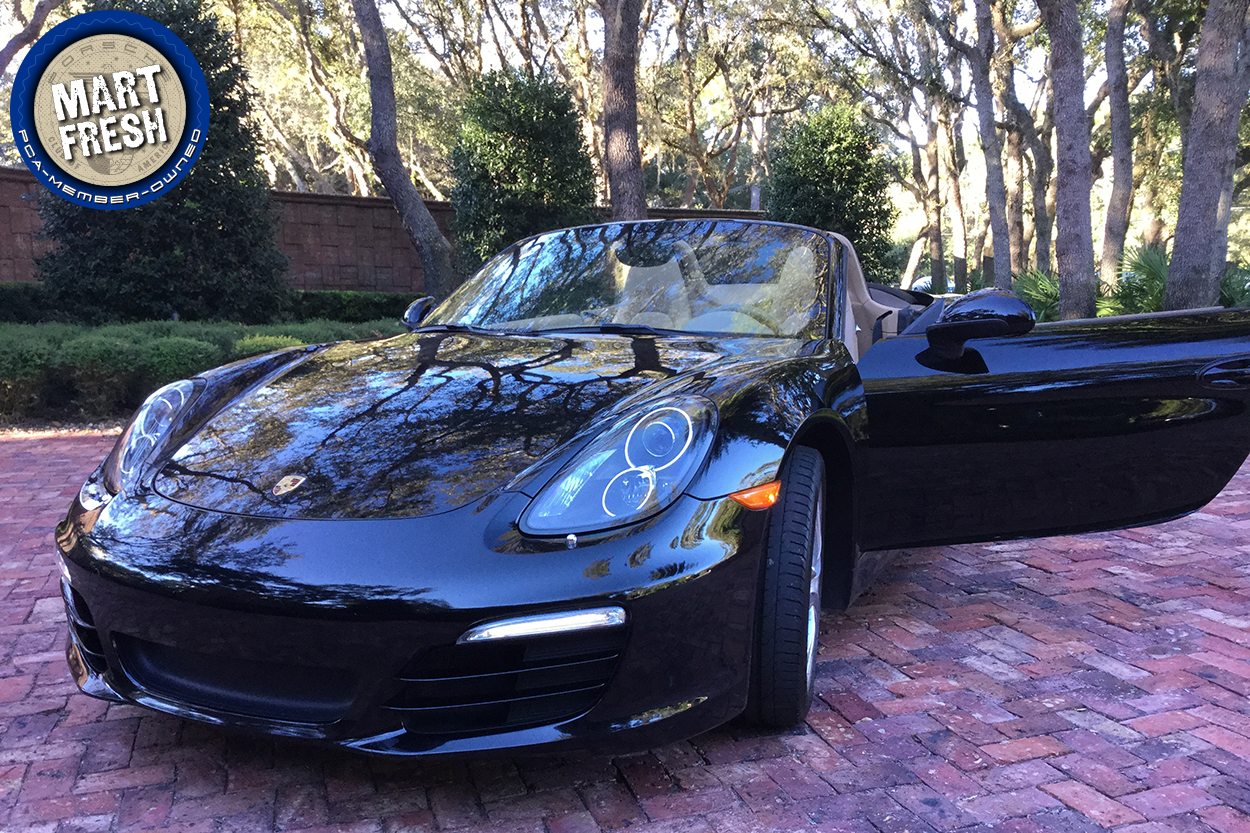 Base can be better.
Continuing the theme from my pick two weeks ago, the base Macan, I've picked a base 981 Boxster. Have a look at this beautiful 2013 model with what I consider the perfect options; manual transmission, 19-inch Boxster S wheels, Bi-Xenon headlights, sport steering wheel and shifter, and most importantly Porsche's optional sport exhaust. With these options, you'll find that piloting this Boxster can be extremely satisfying. Sure it isn't the fastest model available but the satisfaction of driving a slower car fast is very rewarding. I guarantee you'll love the sound of the flat six wailing at redline. The black and beige color combo works really well for a convertible. Those with black/black convertibles will know what I mean — think sizzling your thighs when wearing shorts in the summer. All this for the asking price of $32,500. You'll be hard pressed to find a more fun package at this price point. As always, perform a PPI before purchase. — Vu Nguyen, Executive Director, Porsche Club of America
Click here for PDF archival copy of ad
---
2012 Porsche 911 Carrera - $55,900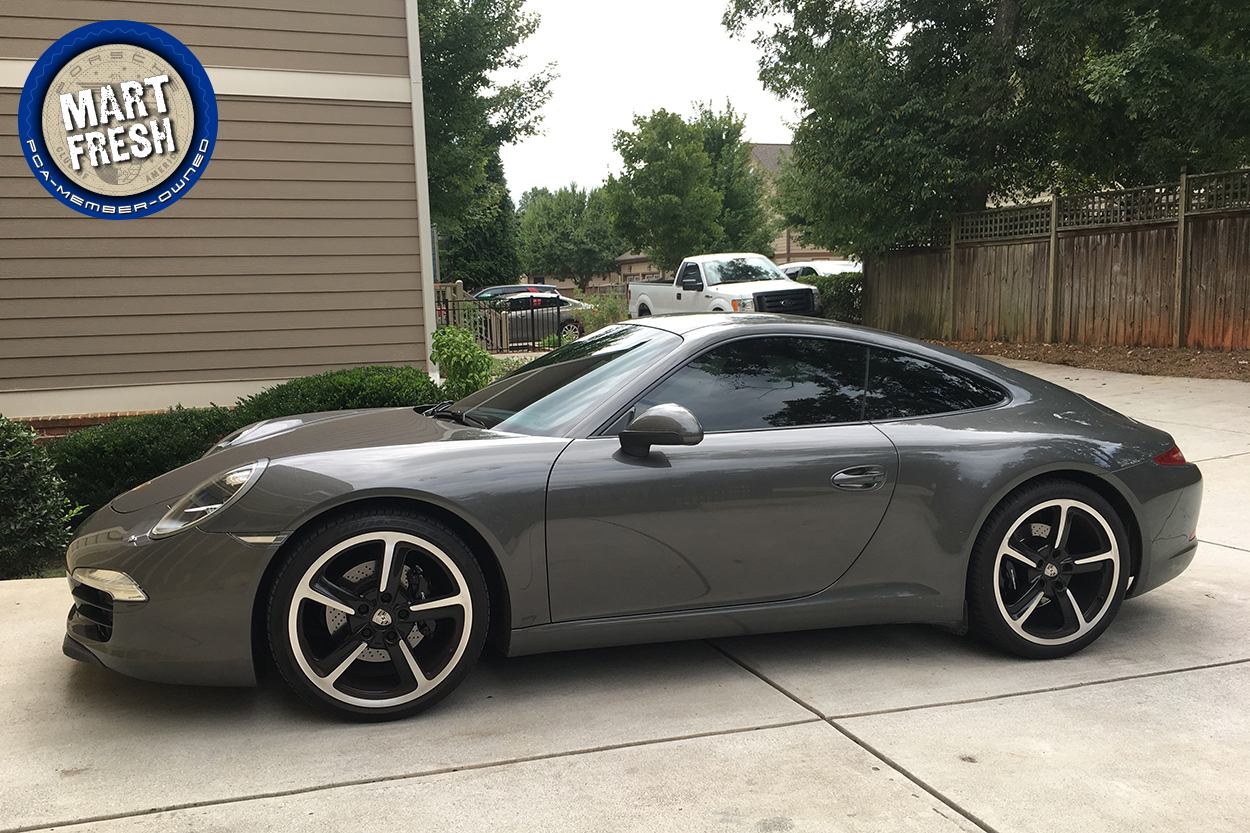 Here's a 991.1 Carrera that seems to have been specced by an enthusiast: big-ticket options paired with sunroof delete and the seven-speed manual transmission. I like to think it's because the original owner thought the manual is a bit lighter than the PDK dual-clutch automatic and no sunroof lowers both weight and the center of gravity, but then the pounds were added back in with the Premium Package Plus, which includes active headlights, 14-way power heated and ventilated seats, and pretty much all the niceties that make living with a sports car easier. I can live with that, not to mention a base Carrera seems to be a rarer sight than an S. Though this isn't a late-model air-cooled 911 (or 944),and wouldn't necessarily be immediately more desirable without a sunroof and with a manual transmission, these two features are what initially swayed me to this car for some reason, as well as the Sport Techno wheels. It's a sleeper, a car that looks a bit subdued but packs a punch (and in this case has been judiciously optioned). Sure, any 911 is technically a high-performance sports car, but in Agate Grey and with the model designation deleted, this Porsche will fly a bit further under the radar than most. As always, be sure to have the car inspected by a skilled technician before you buy it. — Damon Lowney, Digital Media Coordinator, Porsche Club of America