Ten Porsches we'll be watching in Scottsdale [update]
Article by Rob Sass
The Scottsdale auctions are fast approaching. Unlike Pebble Beach and Amelia Island, Scottsdale is about pure retail commerce—no vintage racing, no concours, no concept cars, just gavels banging non-stop at no less than seven auctions taking place throughout the Valley of the Sun. The catalogs have just arrived in the mail, and here are ten cars that we'll be watching closely and why we're interested.
(Be sure to attend the PCA, Hagerty, and RM/Sotheby's Porsche Market Seminar Jan. 18, or watch the livestream if you can't make it. Click here for more details.)
[UPDATE: We have updated this article with sales prices.]
---
1994 Porsche 968 Coupe (Lot #118 Bonhams) Sold for: $61,040
Transaxle cars have been showing up regularly at catalog sales, and they've been doing well, but they've been mostly 944s and 928s. We haven't seen a 968 at a big-time auction, not surprising since they're fairly scarce. This one should ring the bell. Finished in the classic Guards Red with Black, it's also the most desirable combination of gearbox and body style, a six-speed manual coupe. And did we mention that it's got just 4,200 miles on it? Bonhams' pre-sale estimates all seem a bit conservative this go 'round, this one is estimated at just $55,000 to $75,000. Seems downright reasonable considering a car with ten times the miles might be expected to fetch $35,000.
---
1979 Porsche 928 (Lot #104 Bonhams) Sold for $61,600
Another head-scratcher in terms of the pre-sale estimate, this gorgeous early 928 checks almost all of the boxes: proper phone dial wheels; clean, molding-free flanks, and a great color combination of Petrol Blue with cork leather. It lacks only a Pasha interior to drive early 928 geeks nuts. It's only got 11,000 miles on it. Again, this one seems in line with what you might see at a private sale, it's estimated at just $35,000 to $45,000.
---
1993 Porsche 928 GTS (Lot #87 Bonhams) Sold for $100,800
To bookend the above 928, we really like this '93 GTS, the last iteration of Porsche's last front-engined V8 GT. With a full 350 hp and wide rear fenders, GTSs have been surprising auction train-spotters for several years now. This one is a five-speed manual in a one-of-one Wimbeldon Green Metallic with Olive Green interior color combination. Like most of the Porsches at Bonhams, the pre-sale estimate seems spot-on for a manual GTS, $100,000 to $125,000 for this 53,000-mile GTS. A small discount for the polarizing color combo maybe?
---
1964 Porsche 904 GTS (Lot #34 Bonhams) Failed to sell. Max bid: $1.2 million
The 904 is arguably the most beautiful Porsche of all time. They seldom hit the market, and when they do, they attract a lot of attention both in the room and on the phone. Although most of the race history of this car was club racing in SCCA events, some very famous names were associated with it, from Otto Zipper to Steve Earle, the founder of the Monterey Historic Races. It was even owned by Robert Redford from the late 1960s through the 1970s. Originally silver, it wears an old coat of green paint that will almost certainly be stripped off by the new owner. Look for this car to be shown heavily during Porsche's 75th anniversary. It's expected to fetch about $1.4 million.
---
1973 Porsche 914/4 2.0 (Lot#4 Gooding and Company) Sold for $58,240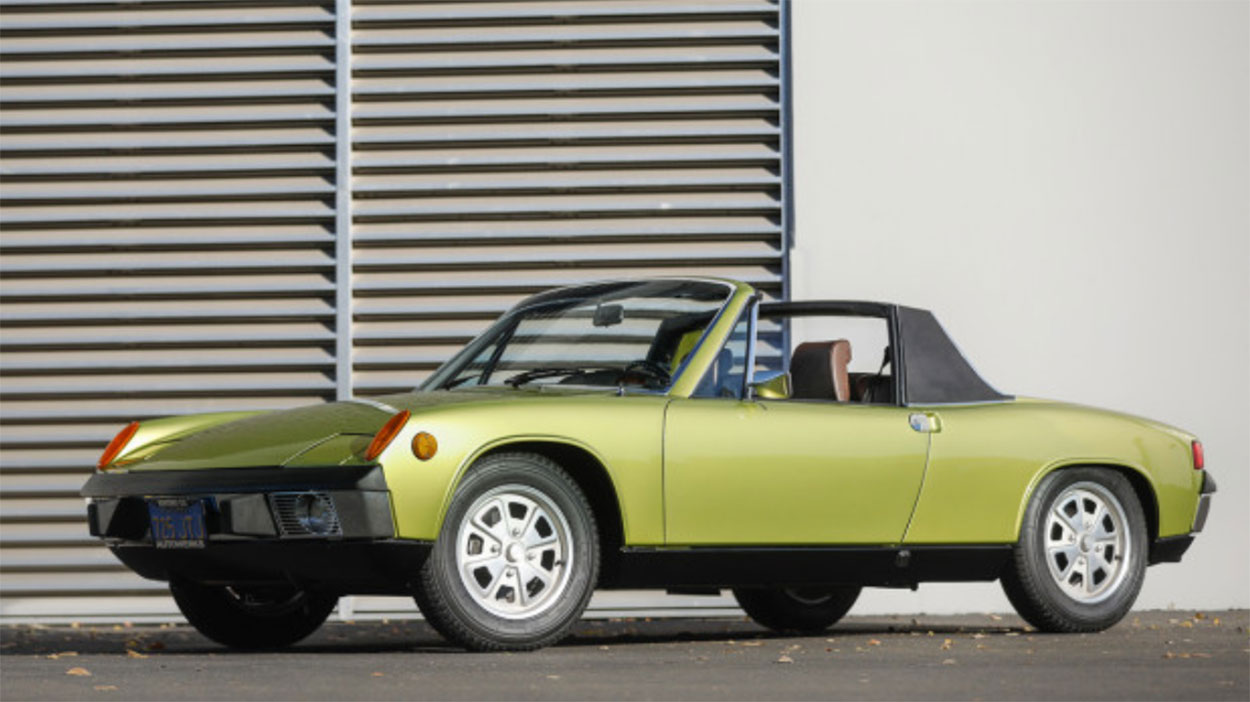 Photo courtesy Gooding & Company Inc. | ©2019
Four-cylinder 914s have been doing extraordinarily well at auctions for the last year or so with two cars bumping up on the $100,000 mark. This car is a very attractive example in the rare shade of Delphi Green. The handsome appearance group car has just 33,000 miles on it and a pre-sale estimate of $45,000 to $65,000. We'll see if the 914 madness continues into 2019, which is, incidentally, the model's 50th anniversary.
---
1965 Porsche 911 (Lot#26 Gooding and Company) Sold for $212,800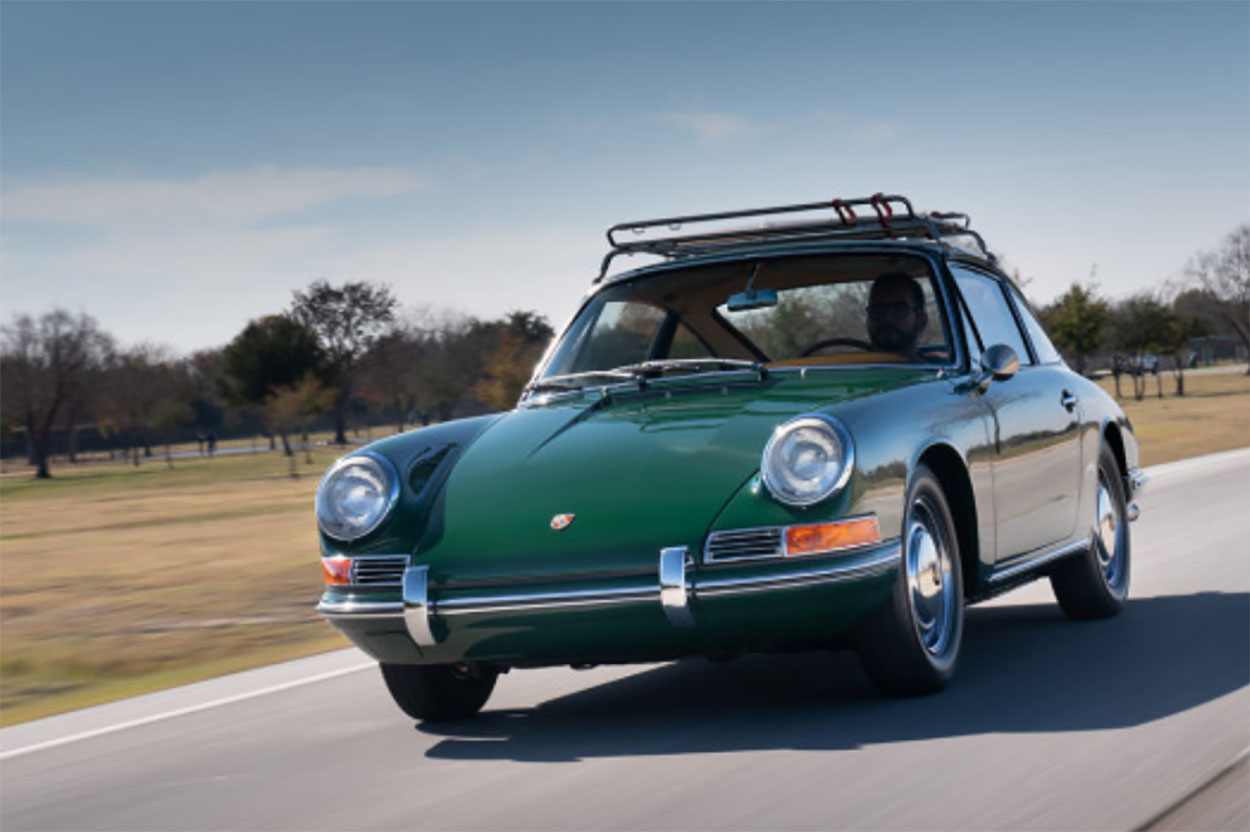 Photo courtesy Gooding & Company Inc. | ©2019
Early 911s have been one of the few areas of activity in the otherwise stable air-cooled Porsche world. The last few auction cycles have seen 1965 production cars bring the top end of their pre-sale estimates. Both Gooding and RM have '65s on consignment. This Irish Green car appears to be the better of the two. Restored by PCA-er Jim Newton at Automobile Associates in Canton, CT (someone I know personally to be as skilled and picky as they come), with a period roof rack, and cozy wood-trimmed interior, this car looks ready to take on your favorite tour. The pre-sale estimate is $200,000 to $250,000.
---
1994 Mercedes-Benz E500 (Lot#51 Bonhams) Sold for $85,120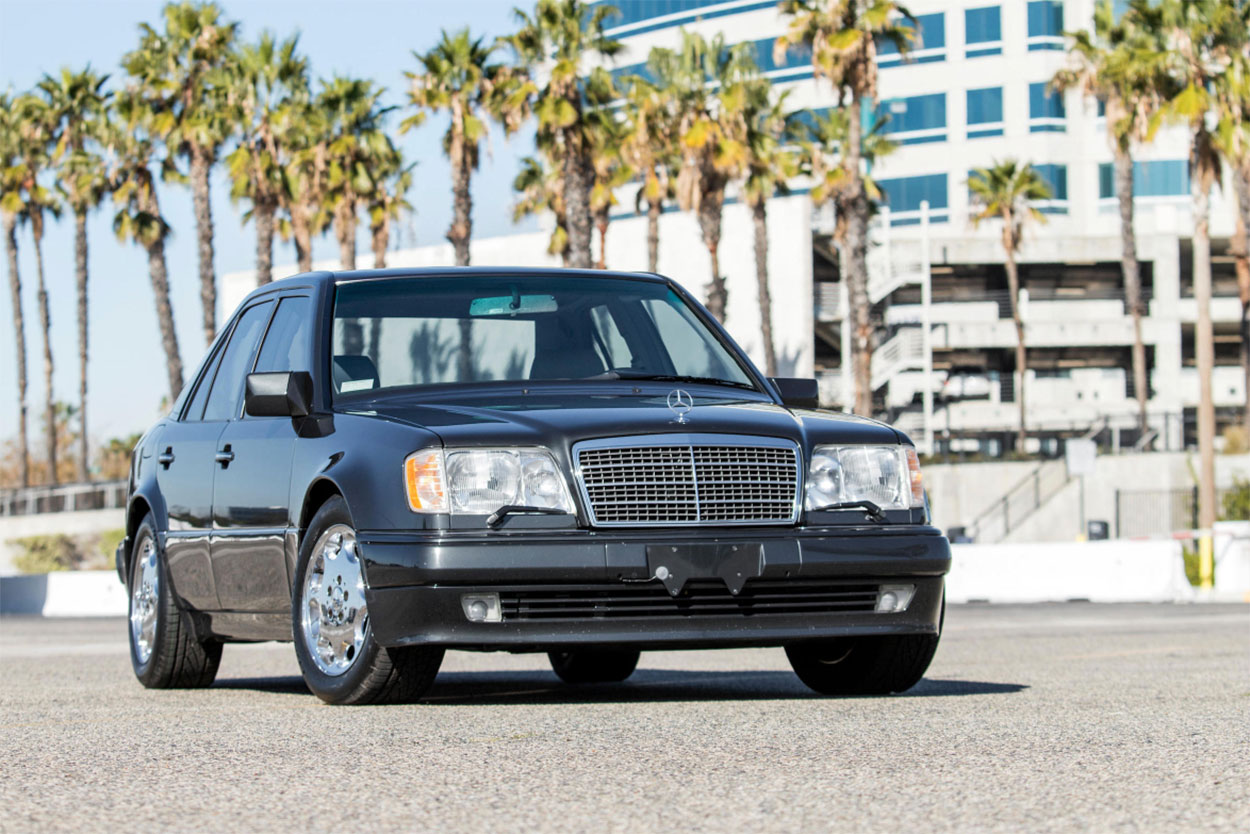 Photo courtesy Bonhams
OK, I know you're asking, isn't this the Joker in the deck? What's a Benz doing in a list of Porsches that we're watching? Well, as many of you know, this car was actually assembled by Porsche in Zuffenhausen (over the course of no less than 13 days) with a Porsche V8 mounted up front. A 500E has been on display in the Porsche Museum in the past. It's what you bought before you could buy a Panamera. This one has just 22,000 miles on it, and while we could live without the chromed wheels, they're easy enough to deal with. Estimated at $70,000-$90,000, who knows what the final number will be. Unlike its period rival, the E39 BMW M5, these cars almost never show up for sale publicly.
---
1992 Porsche 911 Carrera RS (Lot#1413 Barrett-Jackson) Sold for $324,500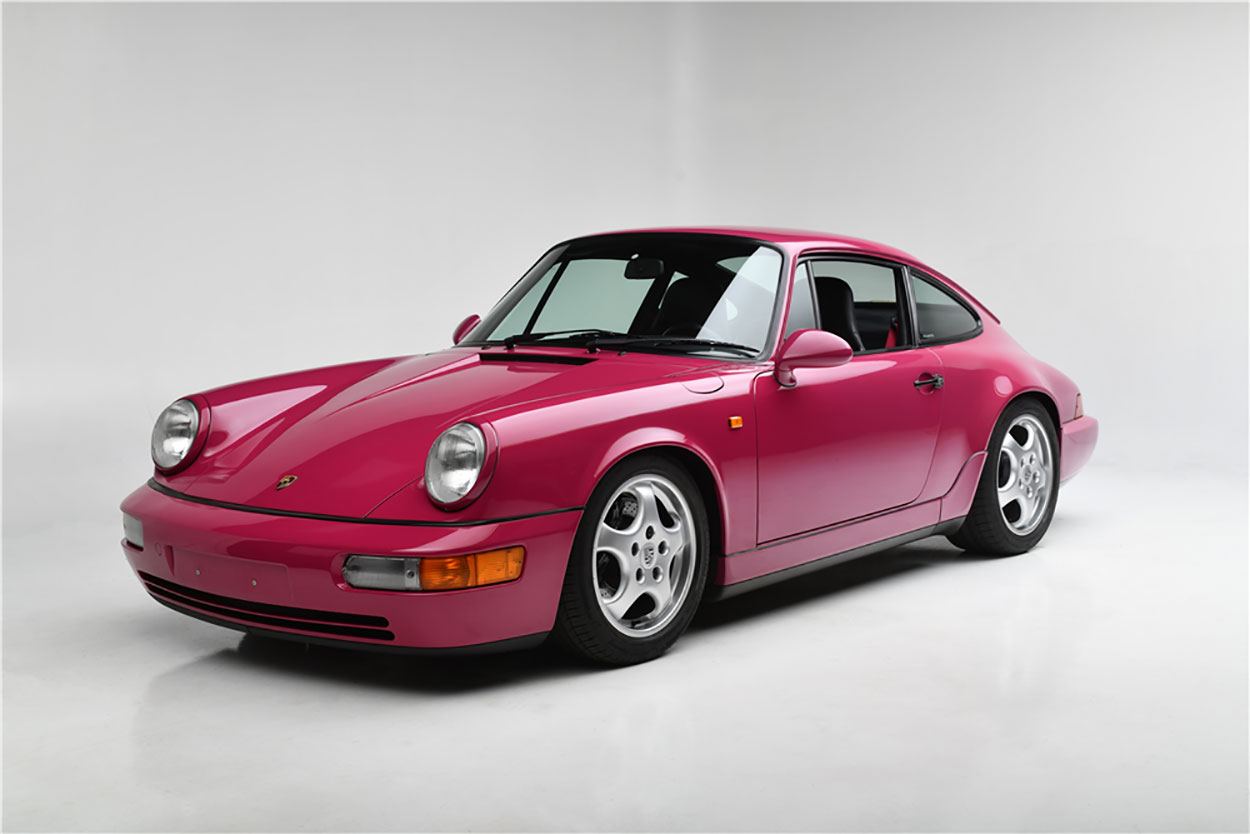 Photo courtesy Barrett-Jackson
B-J isn't usually a hotbed of interesting Porsches, but this one certainly caught our eye — a Japanese-delivery RS in the gorgeous shade of Rubystone Red, with a little over 30,000 miles on it. Like most cars at Barrett-Jackson, it's being sold at no reserve. The high bid, whatever it is, takes this car home. And while we can all dream about it being hammered sold for the price of a new 718 Boxster, we can tell you that ain't gonna happen. Look for this one to sell for north of $200K.
---
2010 Porsche 911 Sport Classic (Lot#215 RM/Sotheby's) Sold for $654,000
Fresh off of its ground-breaking all-Porsche sale at the Porsche Experience Center in Atlanta, you could forgive RM/Sotheby's for not having much in the way of interesting Porsches in Scottsdale. And then they pull this out of their sleeve, a 997 Sport Classic. The 997.2 is perhaps the prettiest water-cooled 911 and this special edition for very special customers is simply gorgeous. One of 250 built, it came with modern interpretations of the classic Fuchs five-spoke wheels, a lavish bespoke brown interior and a ducktail spoiler. Never sold in the U.S., this one is "Show and Display" only, sadly until 2035. The presale estimate is $400,000 to $500,000.
---
1960 Porsche-Diesel Junior Tractor (Lot#183 RM/Sotheby's) Sold for $29,120
Damned near everyone who was at Rennsport Reunion VI in Monterey this past September walked away wanting one of these — an entry ticket to one of the strangest spectacles in the annals of motorsports, a competitive tractor race at Laguna Seca. Because who wouldn't want to do the Corkscrew in a tractor? Built in of all places, a Zeppelin factory, this interesting footnote in Porsche history will also likely be one of the least expensive Porsches sold in Scottsdale this year, with a pre-sale estimate of just $30,000 to $40,000.