What we learned at the 2019 Scottsdale auctions
Tuesday, January 22, 2019
Article by Nathan Merz
Photos by Damon Lowney
Market Correct Pricing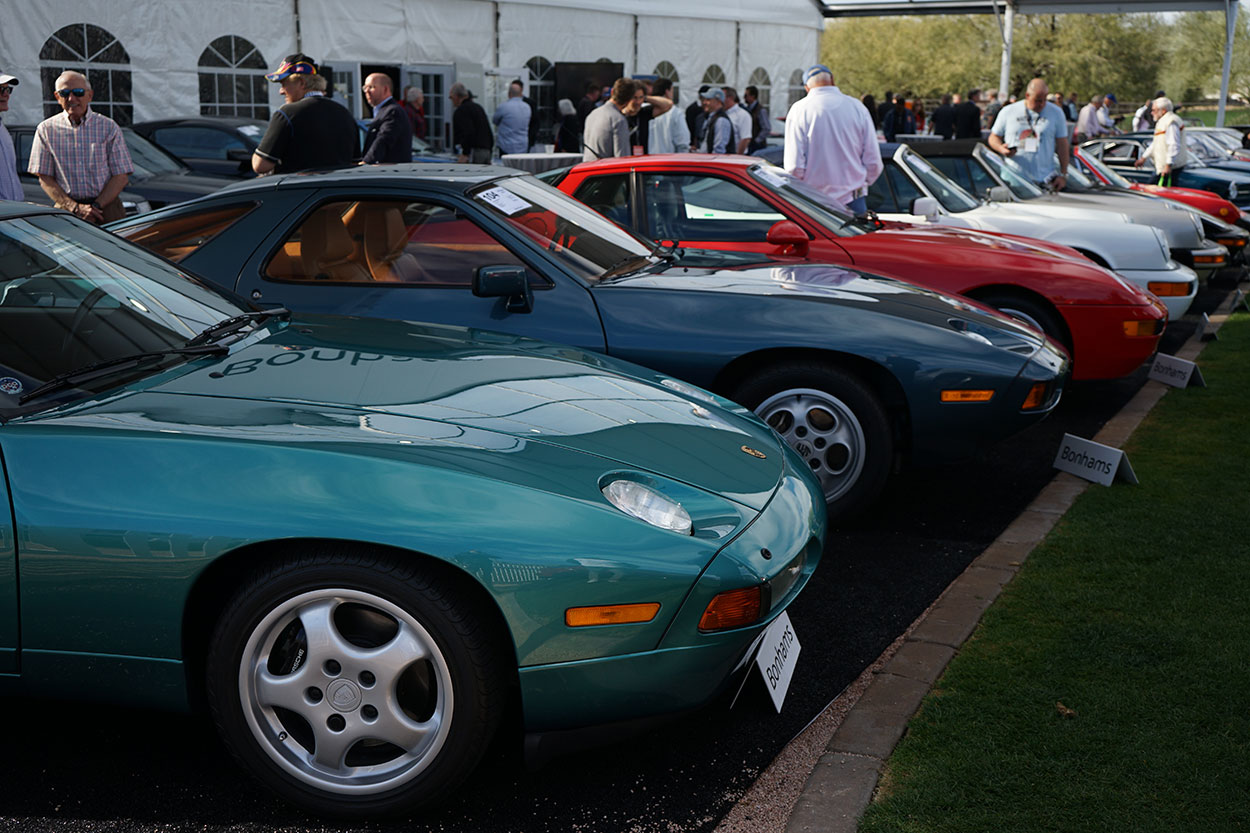 Each January the collector car auction scene comes to life across the broad Arizona desert. For a car fanatic, especially those from more northerly climes, there is no better place to be than Scottsdale in the middle of January. Here at PCA we think it is important to put boots on the ground, to vet each Porsche offering so as to be able to accurately assess the current market. Certainly we could just rely on the glossy details as promulgated by the auction houses, but we are well aware that not all that is shiny is gold.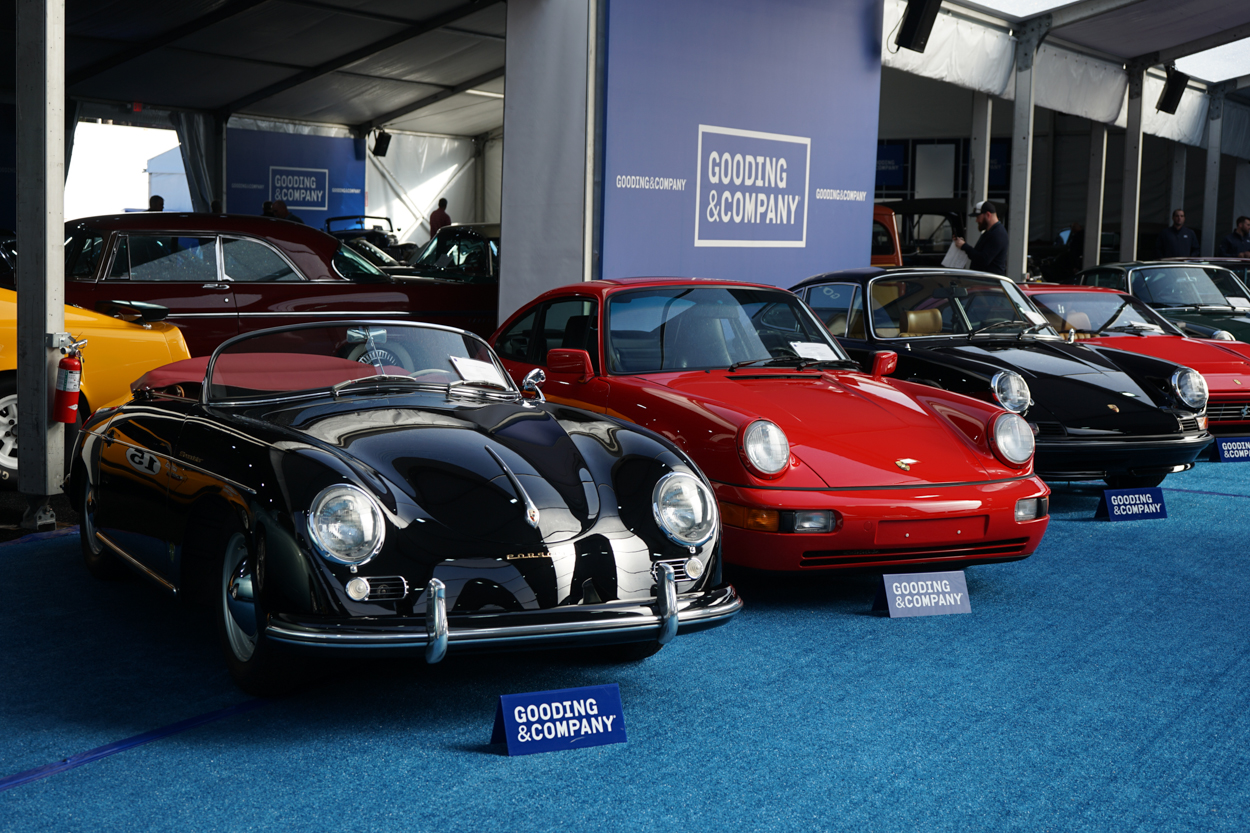 Overall, Porsche as a brand was well represented and sold at a considerably higher sell-through rate than most other brands. The overall mood was cautiously optimistic and the values realized were fair and market correct. The frenzied, uneducated buyer who was willing to pay any price for Stuttgart's finest seemed to be absent, but the well-educated buyers were out in force and sale prices directly related to the overall quality of the vehicle offered.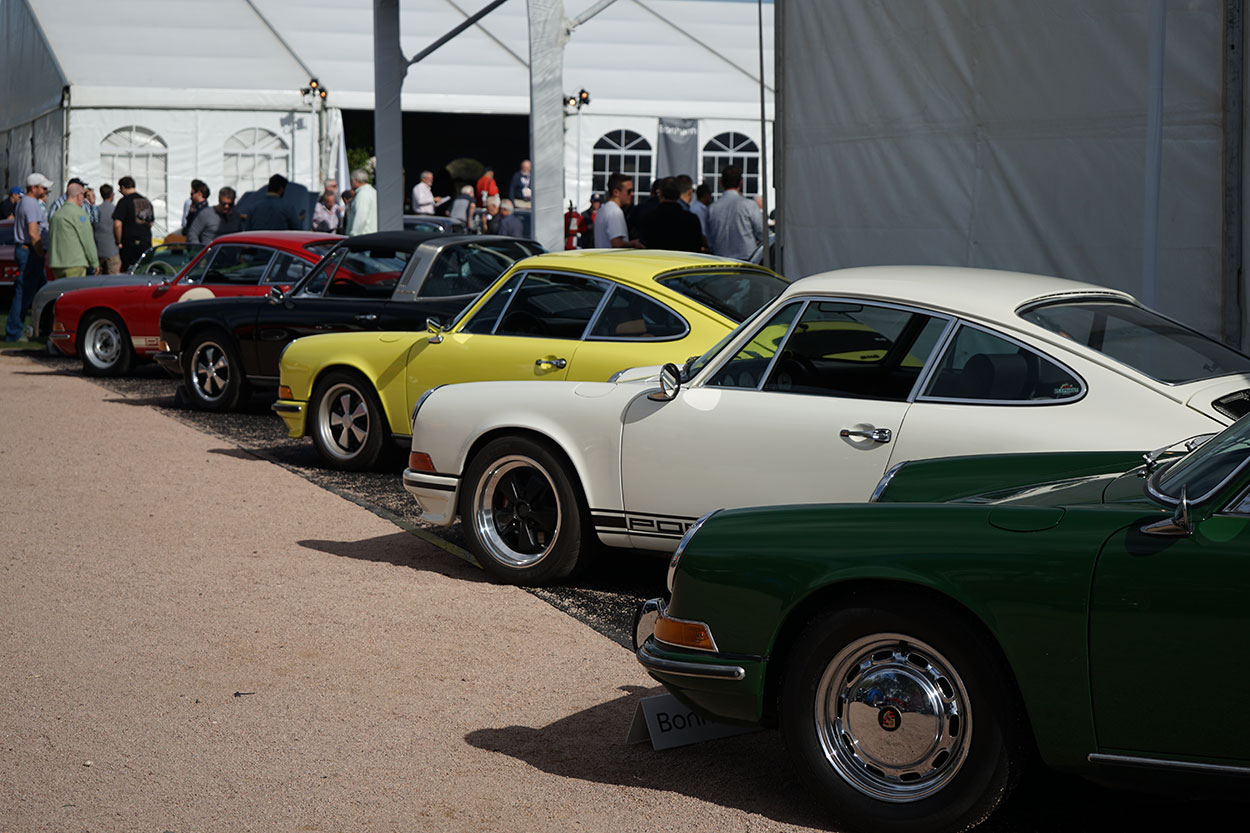 So lets take a quick overview of what was offered
116 Porsches offered across six major auction houses: RM/Sotheby's, Gooding and Company, Bonhams, Barrett-Jackson, Russo and Steele, and Worldwide Auctioneers
99 lots sold for a total of $14,289,549 including auction fees
85% sell-through rate
Average sales price of $144,339
Almost all genres and models were offered, led by a total of 41 air-cooled 911s, 20 water-cooled 911s, and 17 356 models

Notable Sales/Trends
356 Speedster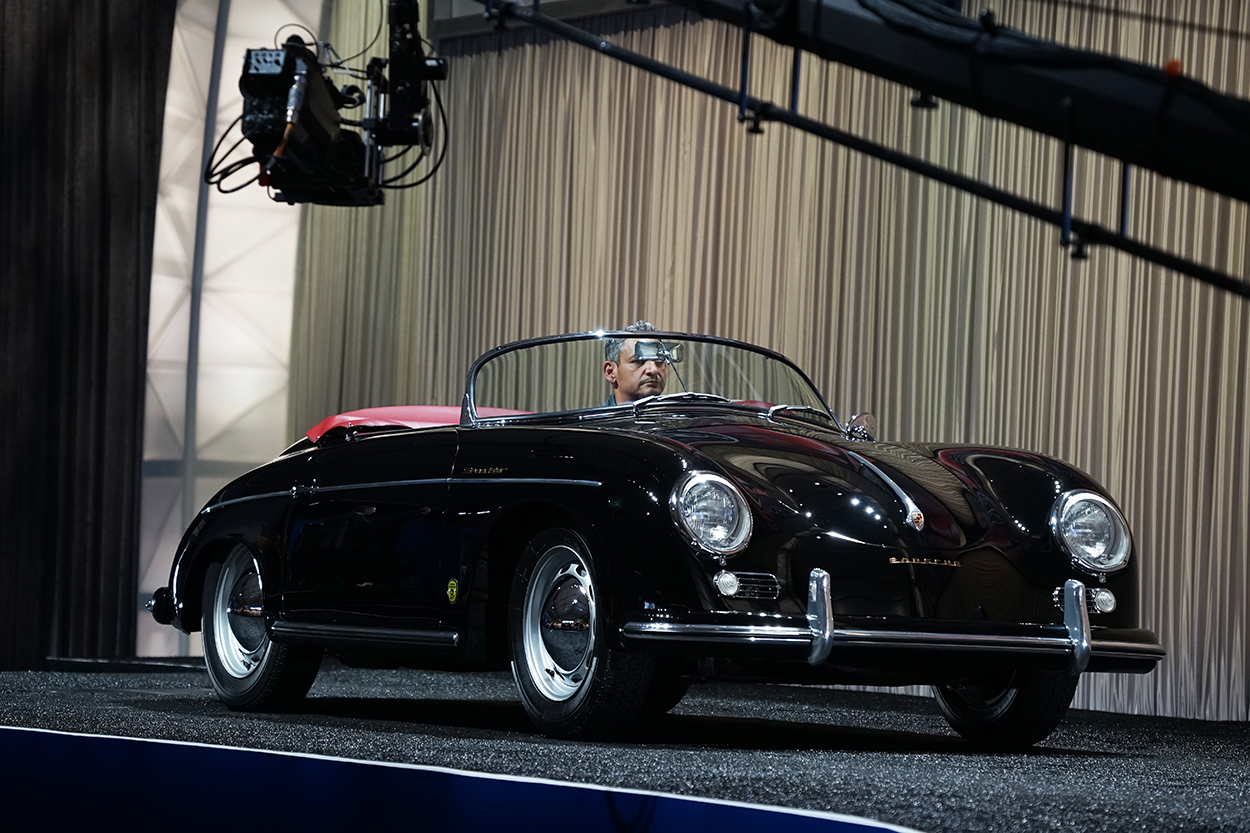 Above: This 1956 356 Speedster didn't sell at Gooding and Company, in spite of a maximum bid of $360,000. The pre-sale estimate was $450,000-$550,000.
A total of six 1956-1958 356A Speedsters were on offer, with five finding new homes. Prices ranged from a low of $222,880 to a high of $362,500, with an average price of $293,476. As a comparison, last year in Scottsdale a total of four were offered ranging from  $236,500 to $533,500 with an average price of  $357,375. I think the overall number of cars on offer exceeded market demand and depressed pricing slightly. 
---
1973 914 2.0-liter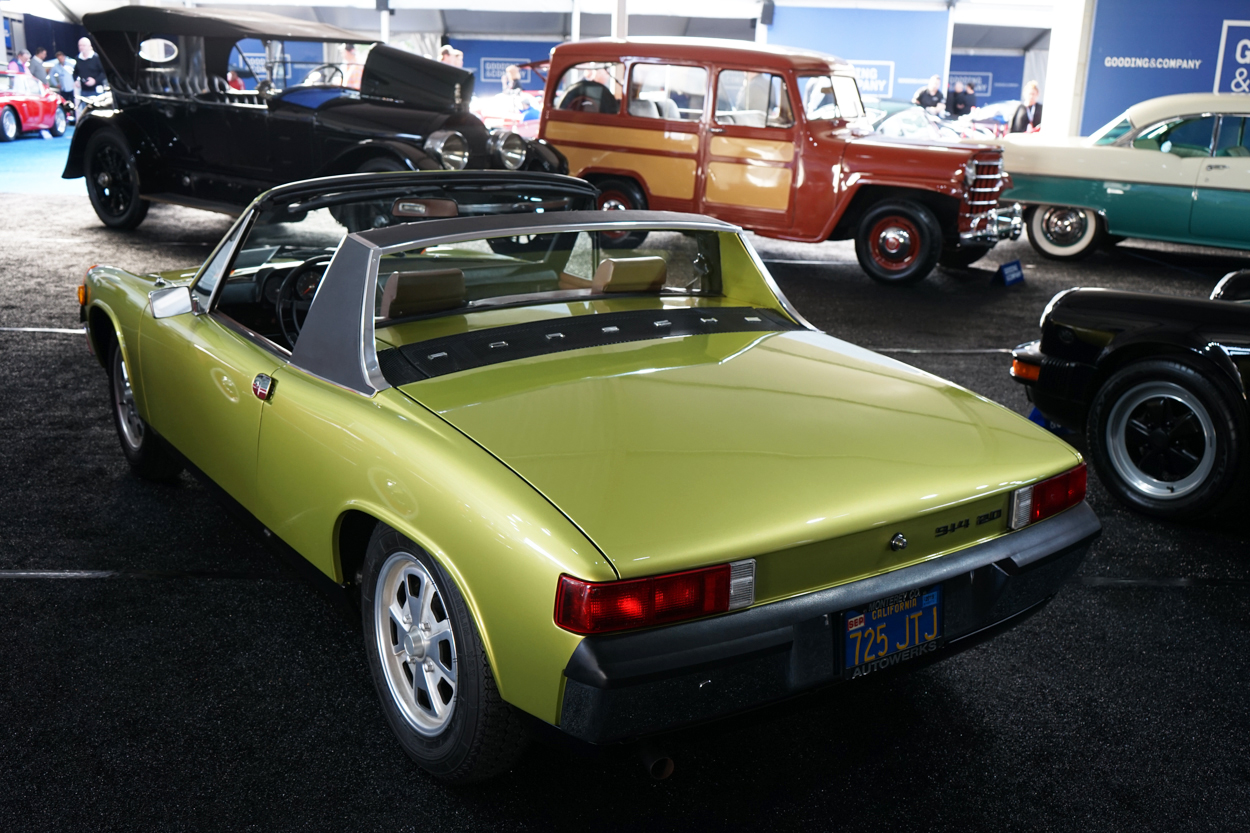 This tidy Delphi Green 914 on offer at Gooding and Company would have looked out of place just a few short years ago in such a high-brow environment, yet it sold for $58,240. While a couple of nearly zero-mile, condition 1 914s have sold over the past couple of years in the $100k range, this car was a nice yet driven example demonstrating a strong appeal for this model in the marketplace.
---
1989.5 964 Carrera 4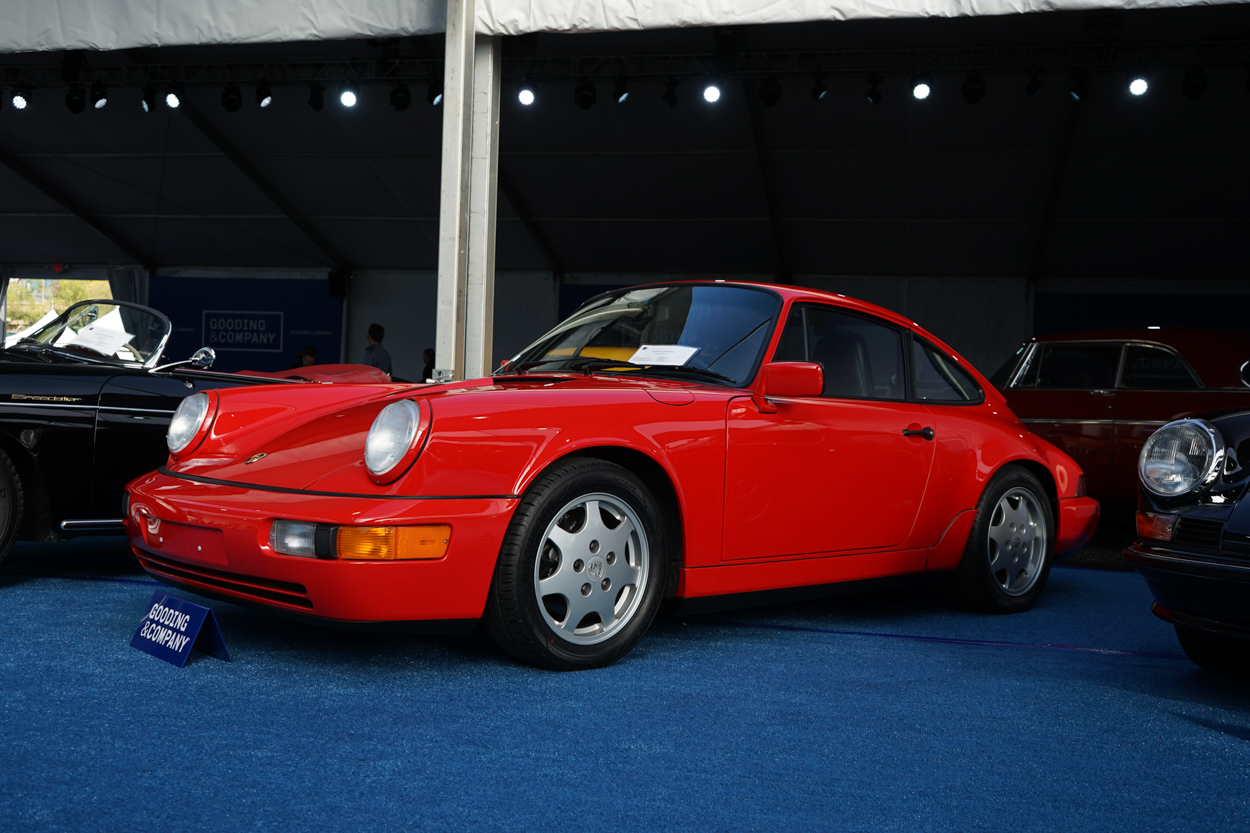 We are all well aware that the 964 is the current market darling, however much of that love is centered around later 1992-1994, extremely low mileage, Carrera 2 models and the more rare variants. The car on offer was a tidy, but driven, 48,000-mile example that was lightly optioned in the most common of color combinations, Guards Red over Black. The car sold for $75,600, demonstrating the robustness of the 964-coupe market, irrespective of drive configuration or model year.
---
1994 968 6-speed manual coupe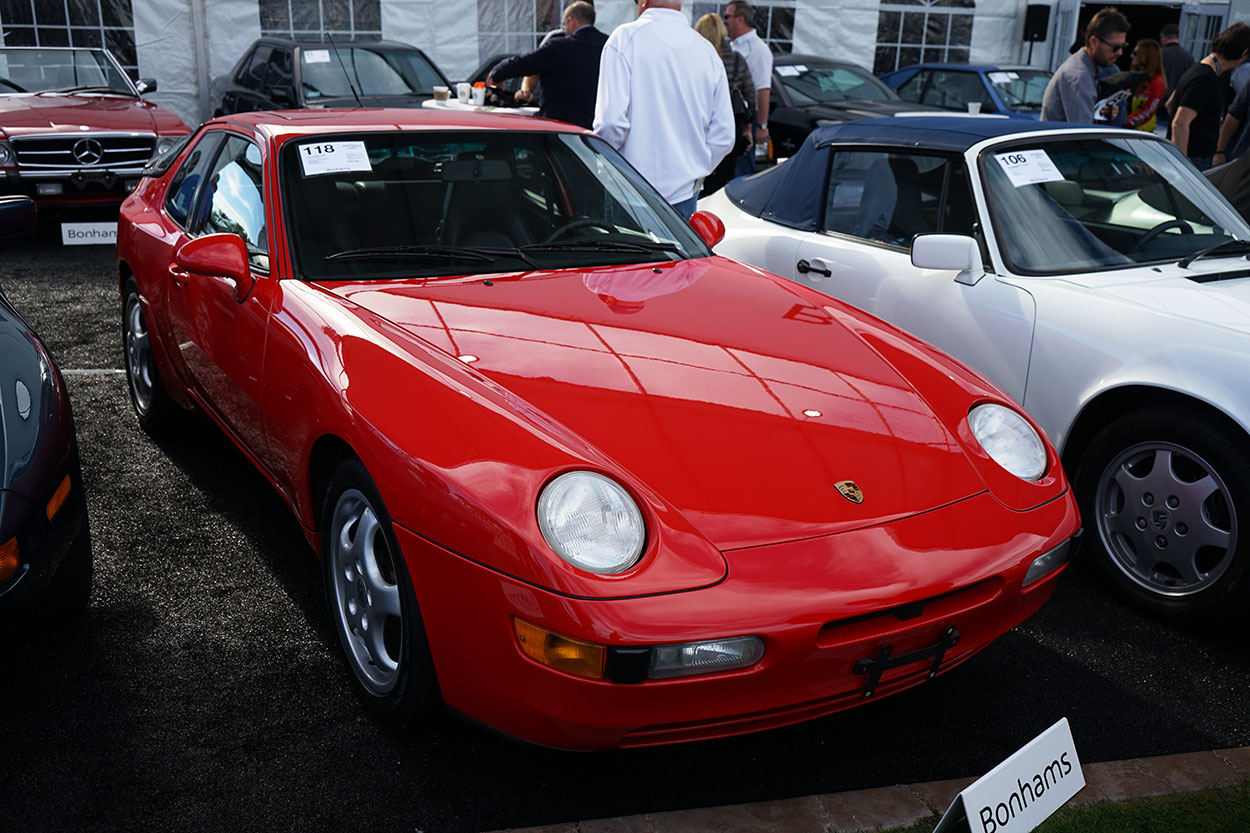 This 4,200-mile car was a nearly fresh, as-new example, and as a result brought impressive money with $61,040. While this number may shock a few people, I think it will be viewed as a solid buy well into the future. Had this vehicle featured a more unique color combination or slate of options the price would have climbed even higher. Welcome to the big table 968!
---
2010 997 Sport Classic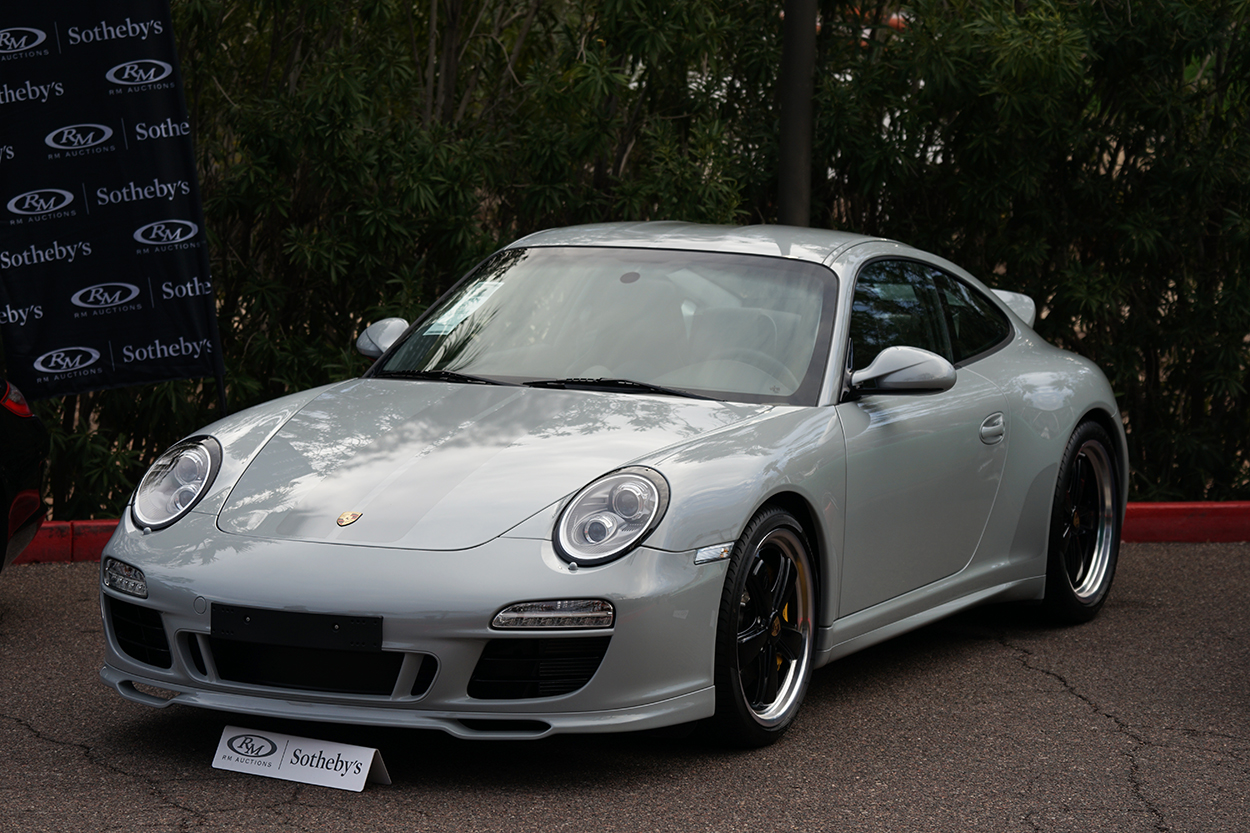 Porsche built just 250 examples of the Sport Classic, none of which were sold or road legal here in the US. Finished in Sport Classic Gray over Exclusive Brown leather, this is the sexiest 997 variant ever built and the market responded as such with an eye-watering $654,000. Hopefully the buyer is not based in the US, as it wont be road legal here until 2035.
---
Near Complete Absence of Porsche Supercars
Just one Porsche supercar was represented this week, a 2005 Carrera GT that failed to sale with a high bid of $650,000 at Barrett-Jackson. Not a single 959 nor 918 graced the stage this week, an interesting trend for sure seeing as though these models have been Scottsdale staples over the past several years. 
---
Breakdown By Auction House
RM/Sotheby's
| | |
| --- | --- |
| Cars Listed | 18 |
| Cars Sold | 18 |
| Sell Through | 100% |
| Total Sales | $4,732,500 |
| Average Sale Price | $262,917 |
Gooding and Company
| | |
| --- | --- |
| Cars Listed | 21 |
| Cars Sold | 19 |
| Sell Through | 90% |
| Total Sales | $3,180,039 |
| Average Sale Prices | $167,370 |
Bonhams
| | |
| --- | --- |
| Cars Listed | 16 |
| Cars Sold | 15 |
| Sell Through | 94% |
| Total Sales | $2,684,040 |
| Average Sale Price | $178,936 |
Barrett-Jackson
| | |
| --- | --- |
| Cars Listed | 39 |
| Cars Sold | 38 |
| Sell Through | 97% |
| Total Sales | $3,227,870 |
| Average Sale Price | $84,944 |
Russo and Steele
| | |
| --- | --- |
| Cars Listed | 16 |
| Cars Sold | 6 |
| Sell Through | 38% |
| Total Sales | $264,900 |
| Average Sale Price | $44,150 |
Worldwide Auctions
| | |
| --- | --- |
| Cars Listed | 6 |
| Cars Sold | 3 |
| Sell Through | 50% |
| Total Sales | $200,200 |
| Average Sale Price | $66,733 |
---
Click here to see how the ten Porsche we were watching fared at the Scottsdale auctions