Mart Fresh: A flat six to rule them all?
Tuesday, February 5, 2019
Photos by the sellers except where noted
A popular PCA member benefit is The Mart, the club's classifieds section online and in each issue of Porsche Panorama. Mart Fresh is a bi-weekly column in which PCA media staff and guest contributors pick what they think are the "freshest" Porsches currently available, and then attempt to explain their reasoning. Only PCA members and Test Drive program participants have access to seller contact information. Always invest in a pre-purchase inspection for any Porsche you may consider, as seller descriptions and pictures don't always tell the full story.
---
1996 Porsche 911 Carrera 4S - $71,995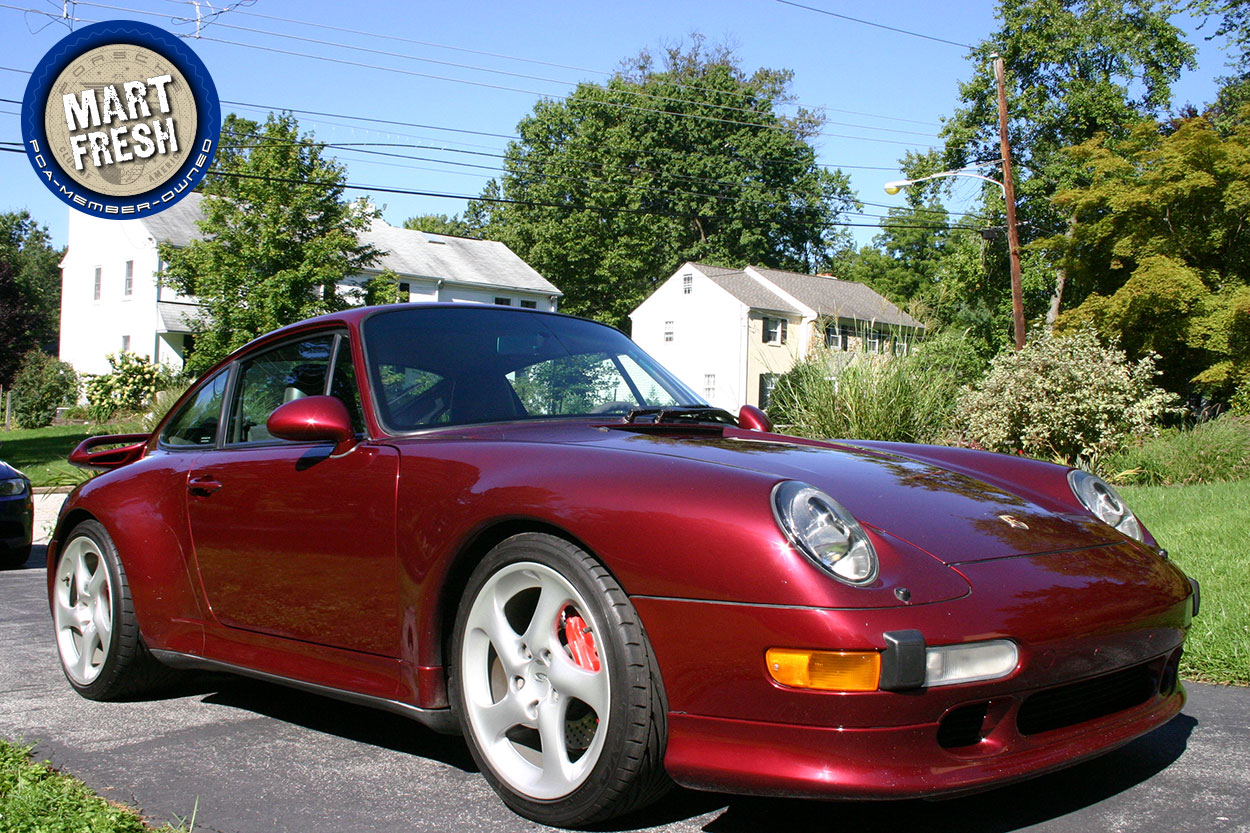 One of the best looking 911s ever.
The 993-generation 911 continues to be one of the most popular 911s. The C4S and Turbo are the ultimate examples of the series. Many may not consider Arena Red a "sporty" color, but on a 993 it is stunning, especially over a classic gray interior. Turbos are currently fetching over $150,000. This C4S is being offered at $72k with a rare OEM Turbo S-style rear spoiler and 18-inch turbo twist wheels. The upgraded H&R lowering springs and non-adjustable Bilsteins gives the car a nice stance and surely better handling. Personally, I rather have a C4S over a Turbo. I guess I'm just a fan of a simple naturally aspirated engine.  Ok, let's be honest…I just love the fact you can get this C4S at HALF the price of a Turbo. As always, a proper pre-purchase inspection should be performed before purchase. — Vu Nguyen, Executive Director, Porsche Club of America
Click here for PDF archival copy of ad
---
2004 Porsche 911 Turbo Cabriolet - $39,500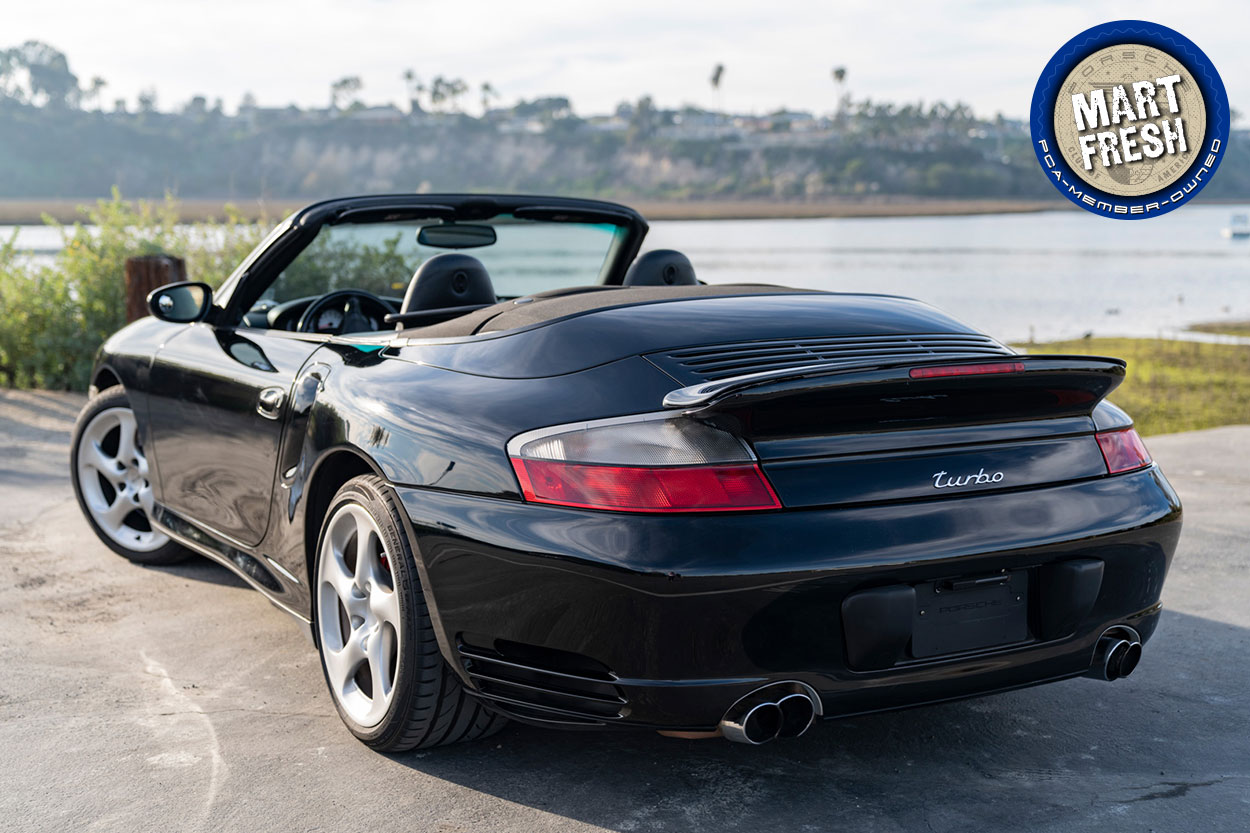 Perusing the ads here on Tuesday, February 2 — page four at time of writing, to be exact — we find this 2004 911 Turbo Cabriolet. I normally prefer my 911s in coupe form, but something about this one has my attention. With a six-speed manual and zero glass between you and that 450 horsepower flat-six, I'm running to the bank. This is absolute supercar performance for the price of a put-you-to-sleep Toyota Avalon. Seems priced about right, and the new set of Y-Rated Generals they mention are good to 186 mph, probably enough to get you to the tennis club on time. You may want to book those courts for just before sunset, though — there may be a risk of having the back of your legs scorched from those black leather seats. But for $39k, I think the pain is worth it! — Brad Phillips, Business Development, Hagerty
Click here for PDF archival copy of ad
---
1999 Porsche 911 Carrera - $18,900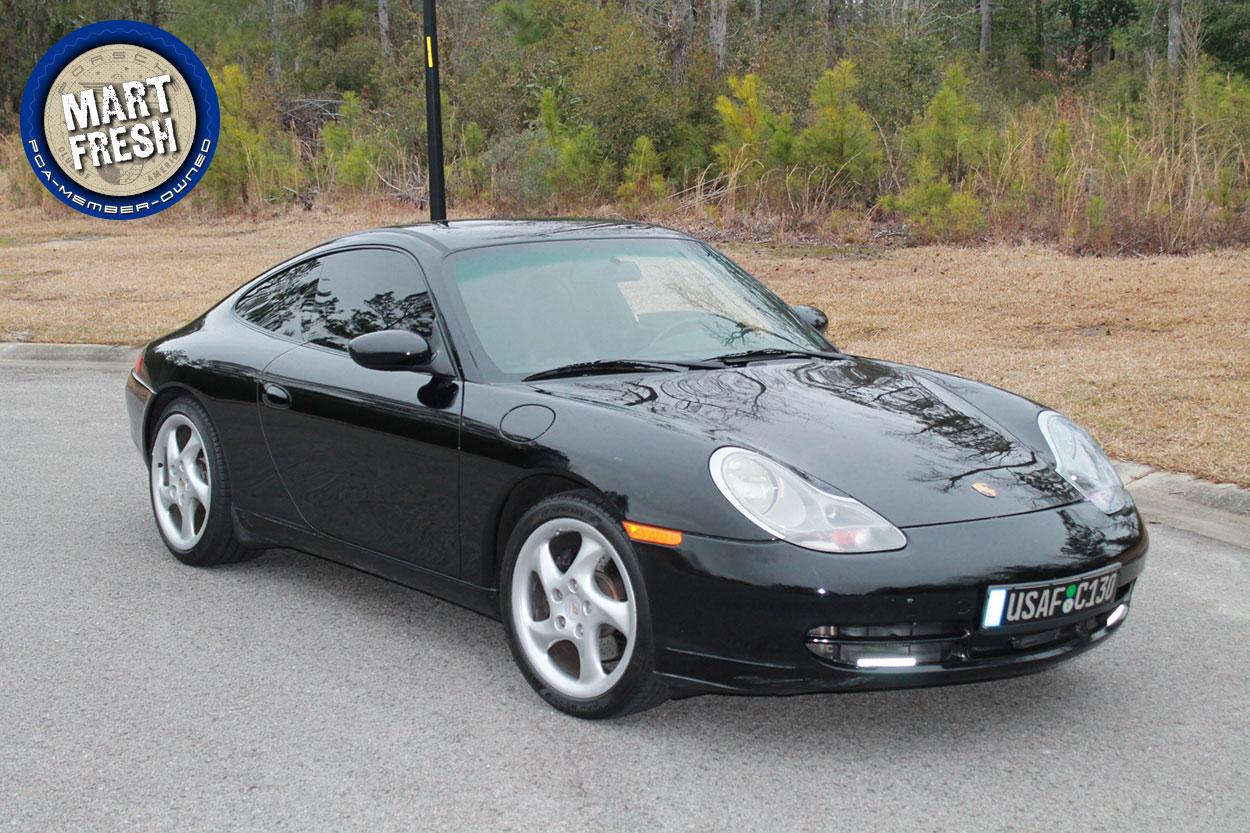 This car is a dead-ringer for my old 996. I actually thought it was, at first. I make no secret of the fact that I love first-year 996s. The throttle is mechanical, the trunk and engine compartment lids are released with good, old-fashioned cables, so they're just a bit more analog feeling. This car has had all the work done that you want to see, only the gearbox rebuild is a bit out of the ordinary for these miles. And then there's the price: At $18,900, it represents an incredible value for what is still a very capable and daily-driveable sports car. On the micro economic level, I don't expect this particular car to last long. On the macro level, nice, under-$20,000 996 coupes probably aren't long for the world either. — Rob Sass, Editor in Chief and Director of Content, Porsche Panorama and PCA.org
Click here for PDF archival copy of ad
---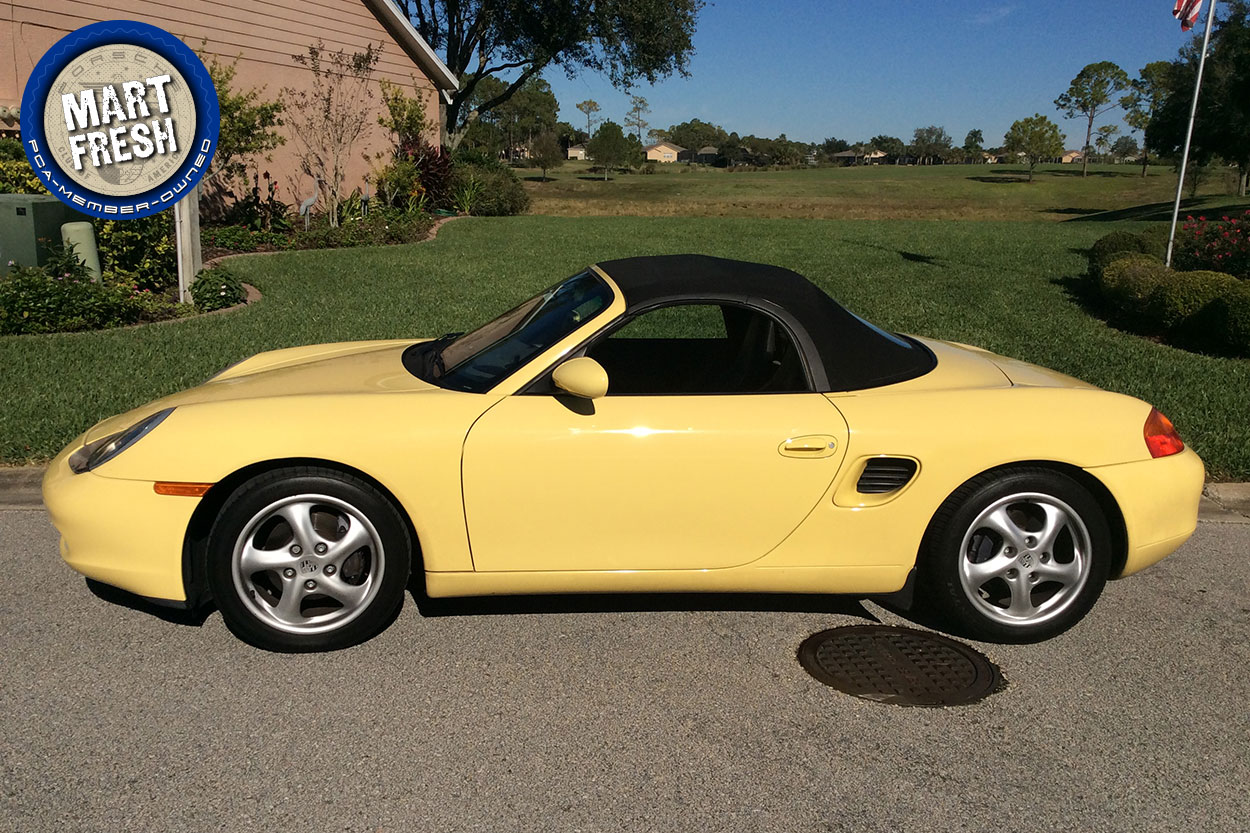 I was the last writer here to select my Mart Fresh pick today, so I tried to deviate from anything with a flat-six, air- or water-cooled, to mix things up a bit. But any 986 Boxster for less than $10,000 tends to catch my eye, and fate was sealed when I learned this $8,500 example has likely had all of the work done to it to keep it going for tens of thousands of worry-free miles. So while 147,000 miles may be a bit much for some, the $16,000 spent on the engine and suspension have probably made the car nearly as fresh to drive as when new. To be sure, check the documentation and receipts to get an idea of how extensive the work was, but a new clutch, timing chains and tensioner, alternator, battery, IMS bearing, and engine mounts indicates the car was cared for over the years. — Damon Lowney, Digital Media Coordinator, Porsche Club of America