Mart Fresh: Buy them all — A Porsche for every occasion?
Tuesday, February 19, 2019
Photos by the sellers except where noted
A popular PCA member benefit is The Mart, the club's classifieds section online and in each issue of Porsche Panorama. Mart Fresh is a bi-weekly column in which PCA media staff and guest contributors pick what they think are the "freshest" Porsches currently available, and then attempt to explain their reasoning. Only PCA members and Test Drive program participants have access to seller contact information. Always invest in a pre-purchase inspection for any Porsche you may consider, as seller descriptions and pictures don't always tell the full story.
---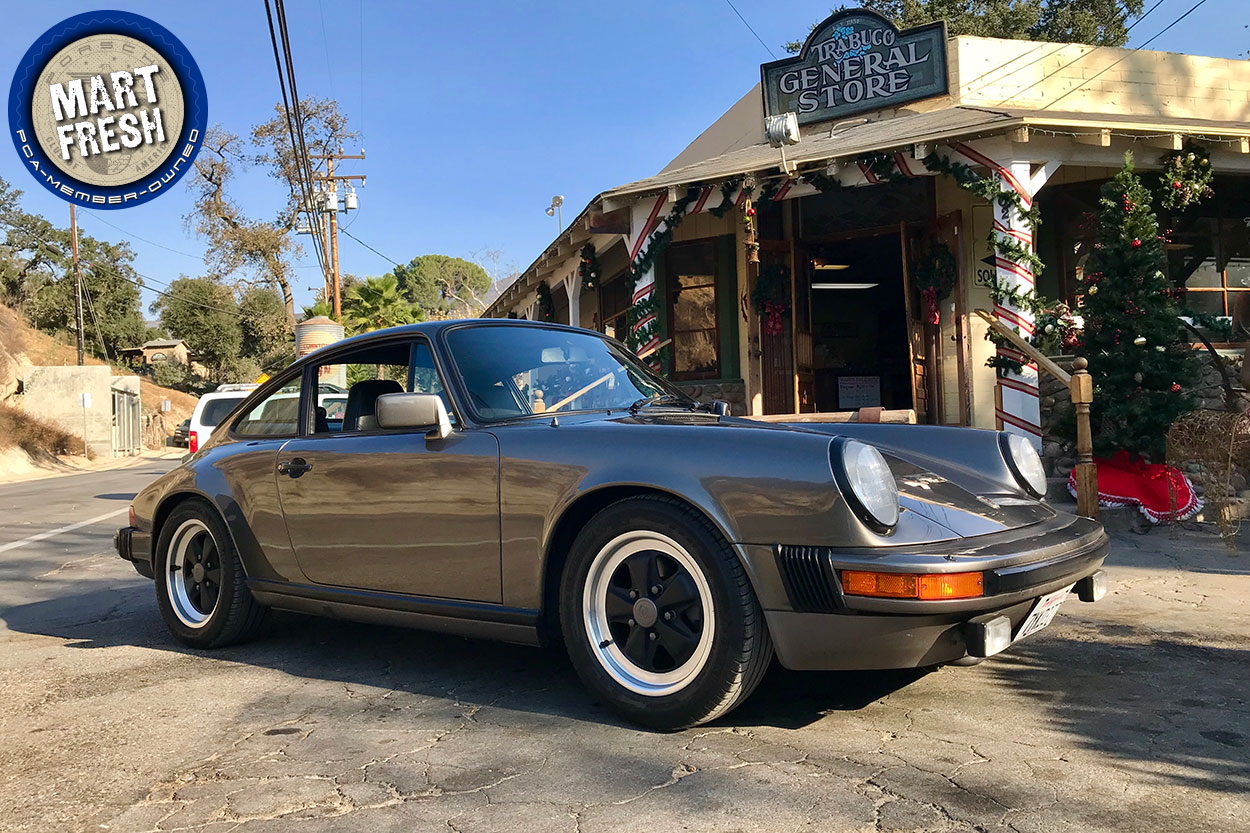 I'm California dreamin' about this '82 911 SC! Paint-to-sample in Anthracite Gray Metallic? This is exactly the way I would have ordered it in 1982 — right down to the factory black-leather sport seats. And you could eat off the underside of that engine. Sure, it's got a few details to take care of, but that's part of the fun. If you're relatively handy, nothing here should scare you. (Well, replacing the air conditioning lines might teach your knuckles a lesson, but that's still better than doing bodywork.) I love this one because the modifications — hydraulic chain tensioners, turbo tie rods, turbo valve covers, etc. — all make perfect sense. These are proven upgrades, and even the Momo Prototipo wheel looks perfect. Loads of original parts come with the car if you wanted to make it completely stock again, so I just don't see a downside. I love this car. — Brad Phillips, Business Development, Hagerty
Click here for PDF archival copy of ad
---
2009 Porsche Boxster - $24,000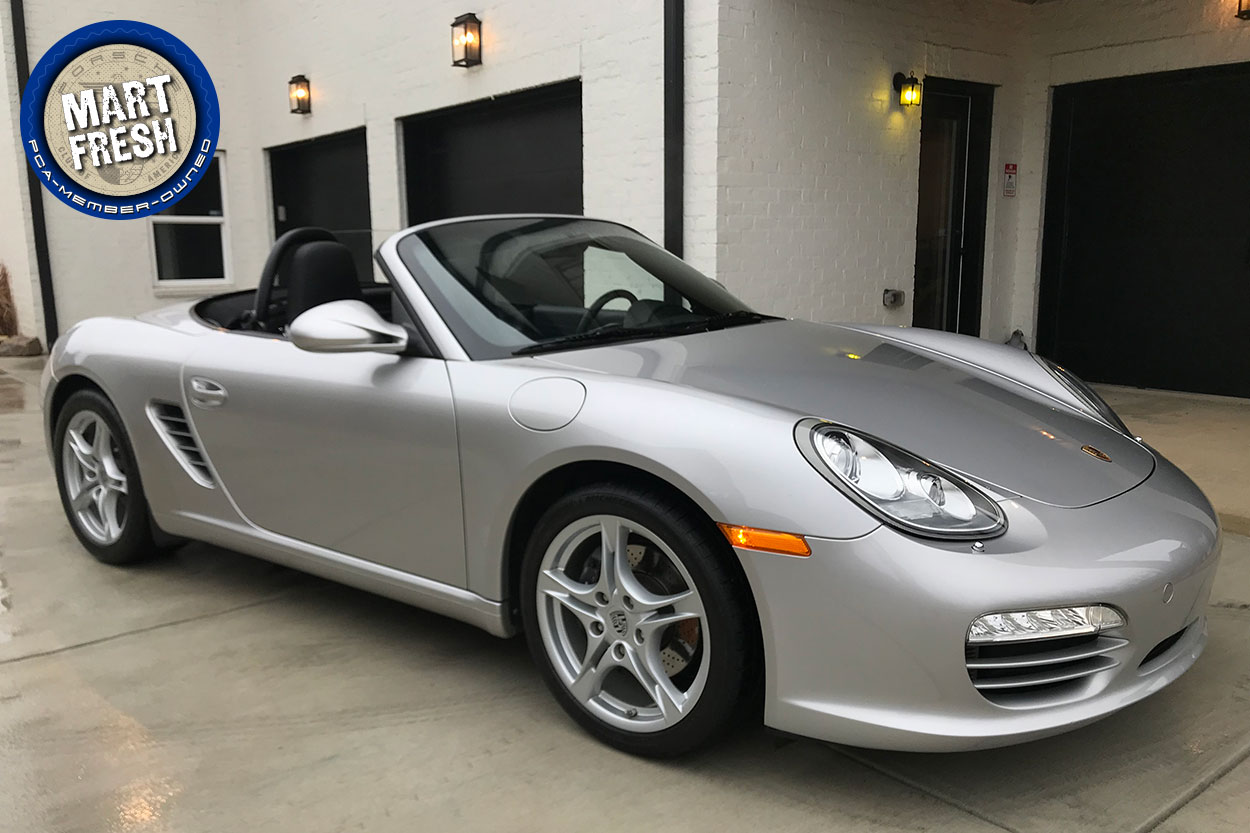 There's not much to say about this beyond the fact that it might be one of the best deals on The Mart this week, and that's reason enough to highlight it here. It's a base Boxster in the common but well-liked colors of silver and black, and it's the first year of the 987.2 with an all-new engine without an intermediate shaft bearing. You also get the proven and straightforward port-injection system rather than the DFI that the Cayman S and Boxster S got in 2009. And although this was the launch year for the brilliant PDK gearbox, I'm a confirmed three-pedal guy, so the six-speed here also appeals to me. So does the fastidious approach to maintenance. The 30K service has been done and the car hasn't yet reached 30K miles. Nice.  If I didn't need the back seats, at $24,000 this might be irresistible. — Rob Sass, Editor in Chief and Director of Content, Porsche Panorama and PCA.org
Click here for PDF archival copy of ad
---
1973 Porsche 914 2.0 - $23,000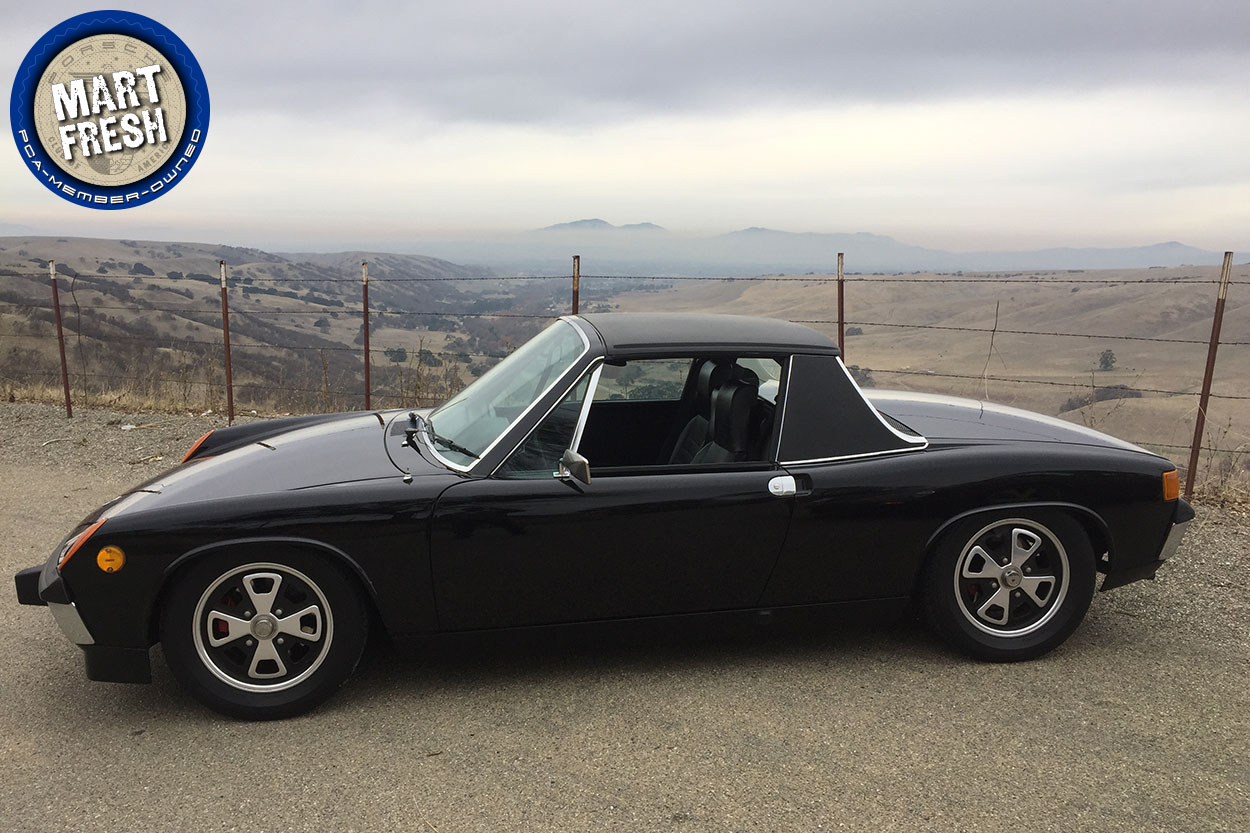 Original examples are hard to come by.
Perhaps it's because I have a 1972 914 that has been sitting idle at a buddy's body shop since 2008 that I'm picking this beautiful 1973 2.0-liter car. I often dream of being back behind the wheel of my car. Black would not be my first choice of color since there's no A/C and hot climates can make it quite a challenge to enjoy, but black on a 914 just looks so darn good that I'd be tempted to forgo the impractical nature of it all. Keep in mind that original 914s are getting harder to come by and the increasing values support the notion to get one now before they become unaffordable. This example has the original motor, transmission, and fuel injection system — a big plus for a car that often gets modified with carburetors. The wheels don't seem to be finished in the original style but rather a period-correct popular style. Recent service should mean you can hop in and enjoy the car as is. Be sure to have a pre-purchase inspection done by someone who is familiar with 914s. Obviously you will want someone who is well versed in looking for rust on these cars and identifying common problems. — Vu Nguyen, Executive Director, Porsche Club of America
Click here for PDF archival copy of ad
---
2013 Porsche Cayenne Diesel - $32,000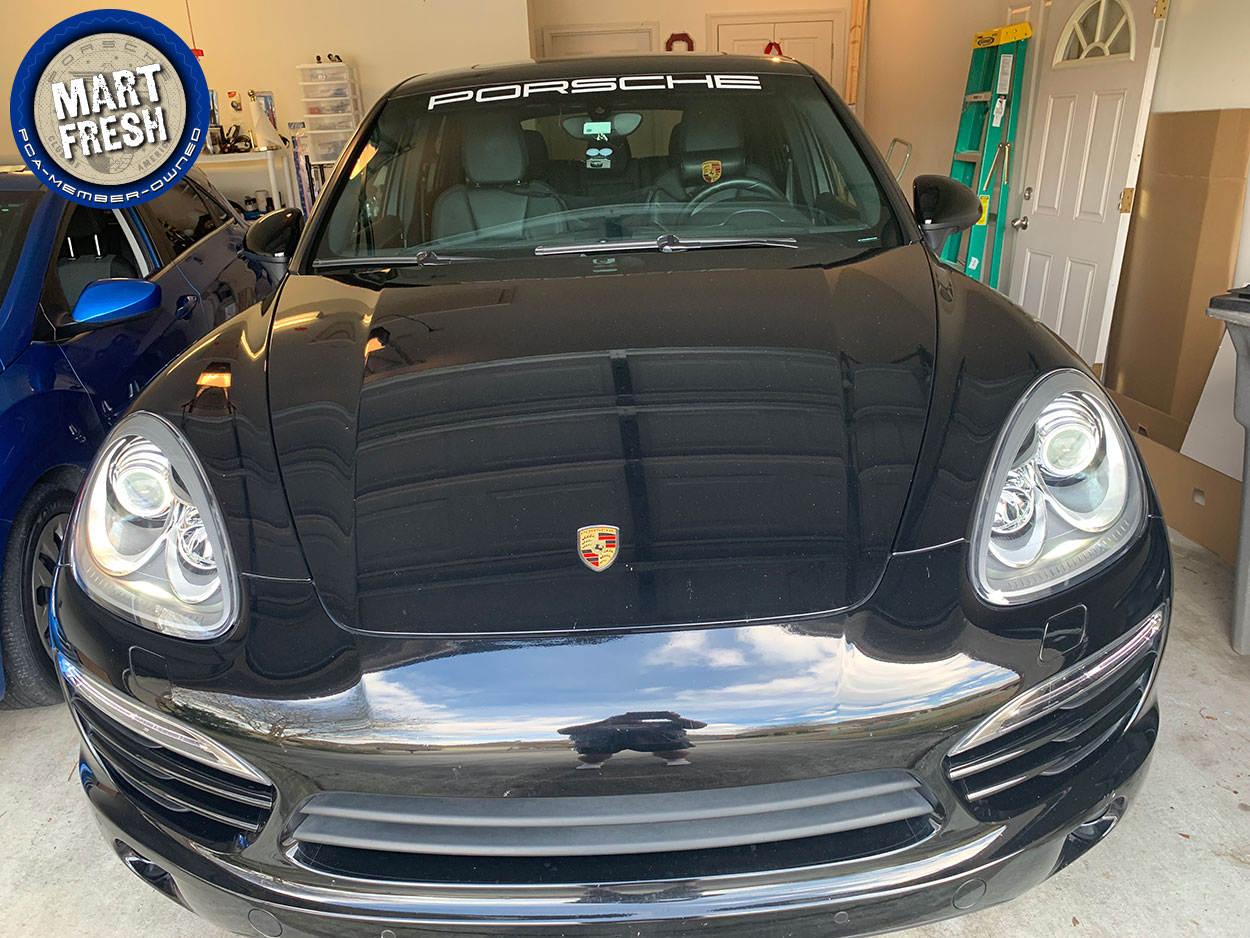 I must profess, I'm a turbo-diesel fanboy and love the effortless torque of my daily driver, a 2015 Volkswagen Golf TDI. The Cayenne Diesel has a healthier 240 horsepower on tap and, more importantly, 406 pound-feet of torque — enough for Car and Driver to achieve a 6.8-second 0-60 miles-per-hour time and easy high-gear passing maneuvers on the highway. What's might be even better is this SUV has its Porsche warranty through 2021, and it likely has an even better, separate powertrain warranty due to the emissions scandal of a few years back. Be sure to find out exactly what that warranty is for this particular Cayenne before sealing any deal. The jury is in the air about whether the required emissions fix decreases performance by a noticeable amount. A quick search online has some owners stating performance has decreased post-fix, while others have no complaints. But really, this SUV isn't about maximum performance, it'll be used as a daily driver or tow vehicle, so I personally think it's a great buy for around $32,000 dollars. Buy it, enjoy the free maintenance and diesel torque, and the relatively low fuel consumption for several years. — Damon Lowney, Digital Media Coordinator, Porsche Club of America