Mart Fresh: 928 or 911 for your springtime Porsche addition?
Photos by the sellers except where noted
A popular PCA member benefit is The Mart, the club's classifieds section online and in each issue of Porsche Panorama. Mart Fresh is a bi-weekly column in which PCA media staff and guest contributors pick what they think are the "freshest" Porsches currently available, and then attempt to explain their reasoning. Only PCA members and Test Drive program participants have access to seller contact information. Always invest in a pre-purchase inspection for any Porsche you may consider, as seller descriptions and pictures don't always tell the full story.
---
1983 Porsche 911 SC Cabriolet - $42,500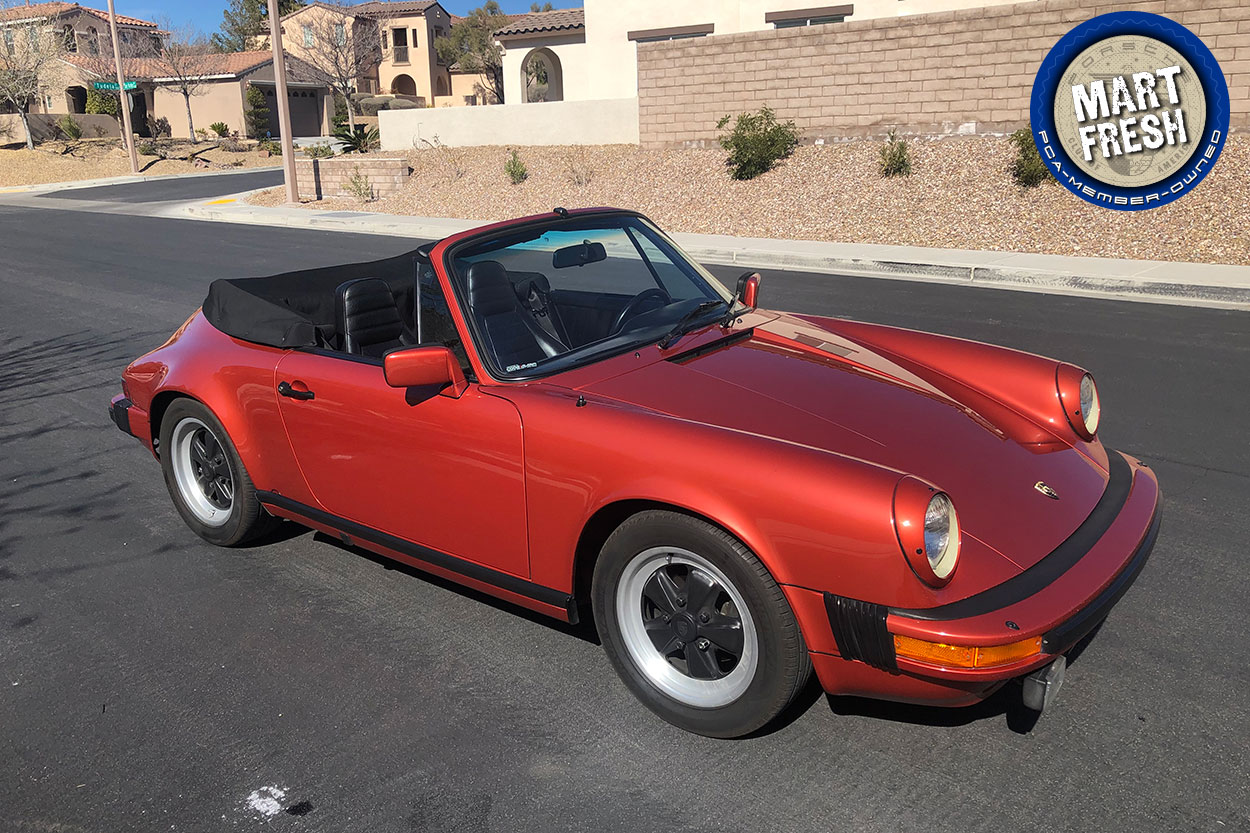 I recently drove a rental 1982 911 SC coupe with just under 110,000 miles on it and had a great time hustling around Scottsdale, Arizona. Perhaps the only thing I would hope to change were I to find myself in the desert city again would be to rent a convertible air-cooled 911 like this one-year-only 1983 SC Cabriolet. This particular car marked the first 911 cab produced by the factory, after which every generation of the automaker's venerable sports car was offered in the open body style. This car has been in the same family since new and is said to be up to date on maintenance with all service records available. The original paint and interior look honest, with expected wear over 124,600 miles, and the tires are new, meaning if a pre-purchase inspection checks out okay, then you could drive it home the day you buy it. — Damon Lowney, Digital Media Coordinator, Porsche Club of America
Click here for PDF archival copy of ad
---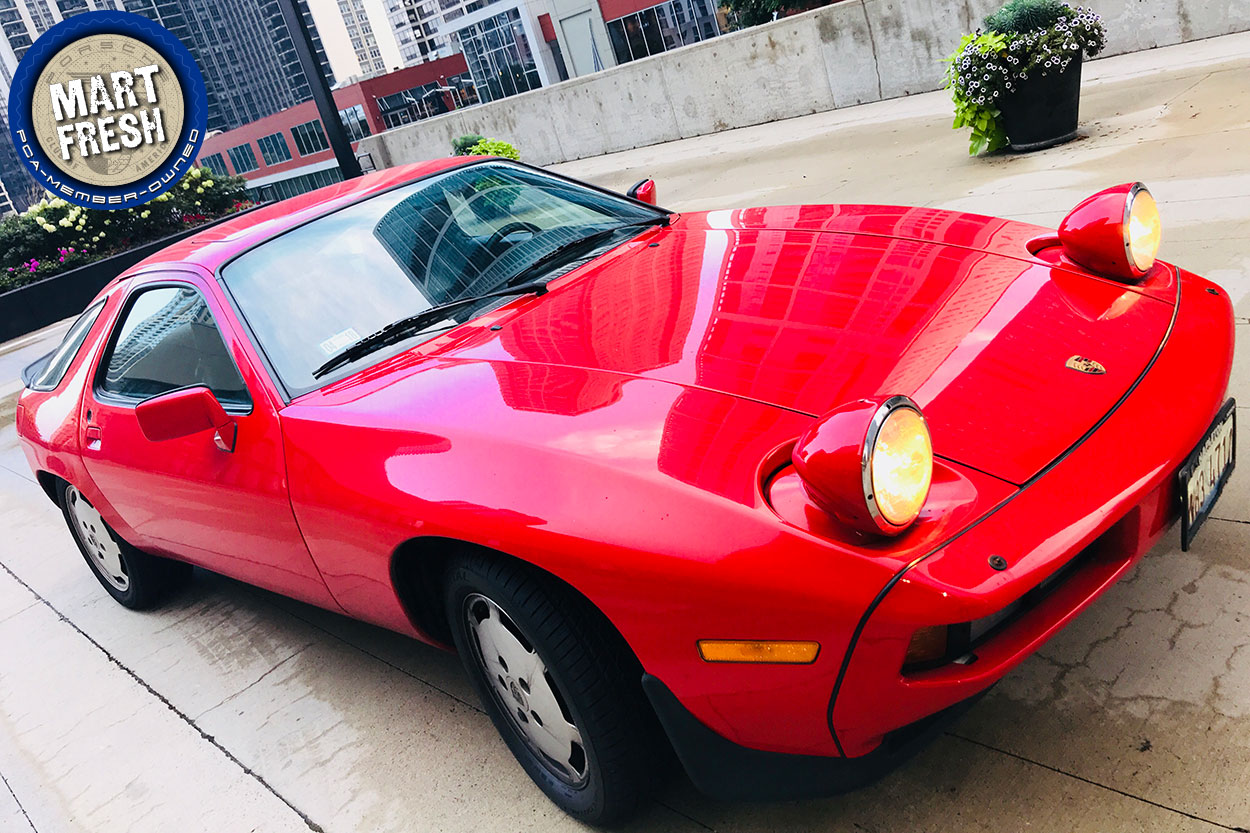 I love this 1986 928S, and it was an easy pick for me this week. I do think it's interesting that, also in 1986, Ronald Reagan reminded the world to "Trust, but verify." That line of thinking is appropriate here given the light details in the advertisement, combined with somewhat haphazard photography. The potential good? I do get the vibe that this car has been owned by a genuine enthusiast — and the original owner at that — who is proud of punching through the air of its motherland at top speed. The potential bad? Well, these things typically need more than oil changes at this age. Timing chains done? Fuel system refresh? Hopefully this car comes with a full binder of maintenance documents that span it's advertised 68,000 miles. It's certainly in beautiful shape from the available photos, but detailed shots of the engine bay, the wheels, and the paintwork would help sell me on the #2 condition price that is being asked. I'd do as the seller asks, "Call with any questions," with a big, hopeful smile on my face. — Brad Phillips, Business Development, Hagerty
Click here for PDF archival copy of ad
---
2003 Porsche 911 Carrera - $27,000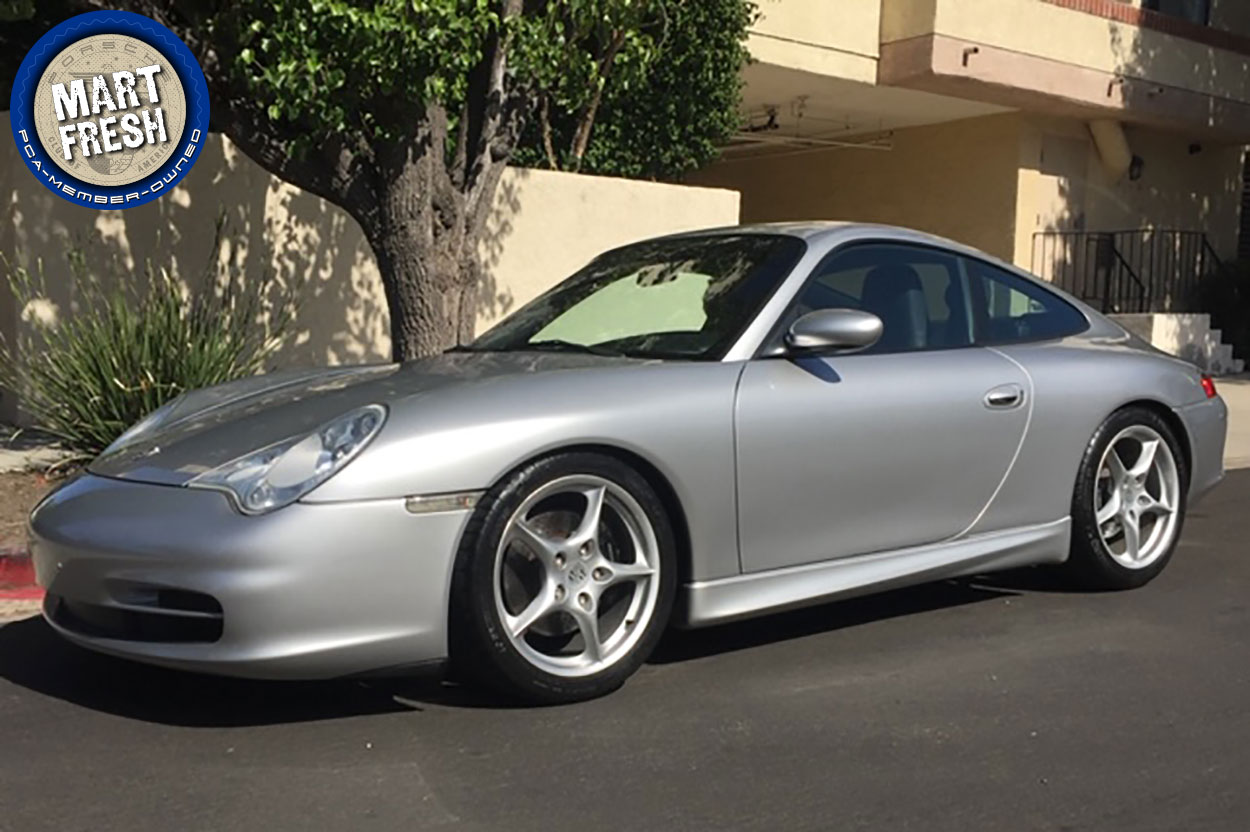 2003 996 Carrera "T"?
Sure, this 996 doesn't have lightweight bits that the current 991-generation Carrera T has nor was it factory spec'd as it stands now, but take a look at the options/upgrades this owner has done. It was originally optioned with M030 sport suspension and now has KW v3 coilovers, has upgraded GT3 front bumper and side skirts, 997 seats, Michelin Pilot Super Sport tires, GiroDisc front rotors, GT3 lower control arms, IPD intake plenum, and Fabspeed mufflers. There is definitely a T feel to it all, a performance-oriented 911 with rather subtle exterior hints and no huge wing atop the rear deck lid. Remove the rear seats, lower center dash, and insulation, then add a lightweight carpet kit, simpler door cards with nylon door pulls, swap in lightweight bucket seats, upgrade to a lightweight battery, and you've easily shed a hundred-plus pounds…  "T" inspired.
Good to see that the intermediate shaft (IMS) bearing has been upgraded. Photos show extensive maintenance records but still insist on a pre-purchase inspection. We wish the seller best of luck with their recovery from the wild fires. — Vu Nguyen, Executive Director, Porsche Club of America
Click here for PDF archival copy of ad
---
1999 Porsche 911 Carrera - $18,500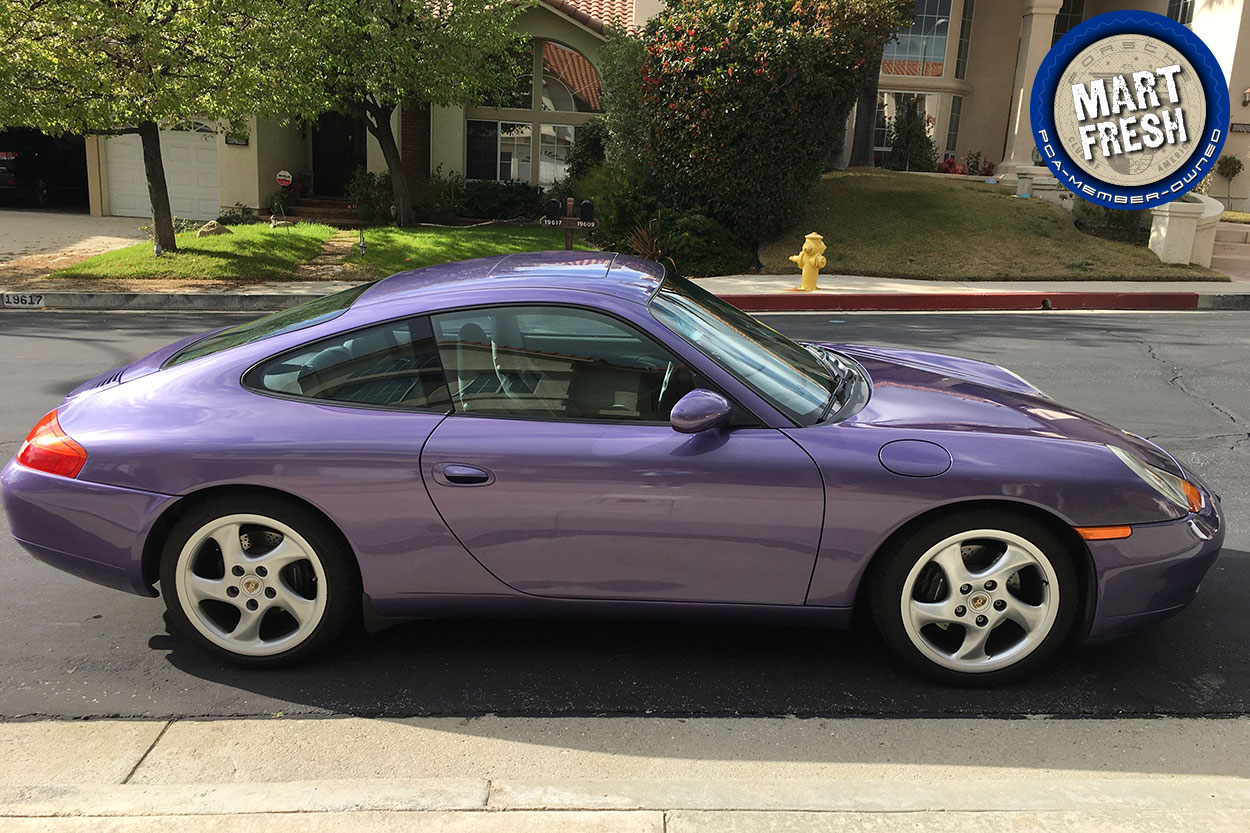 A purple 911 with a Tiptronic transmission. It's hard to even write the words without wondering what the hell am I doing, yet here I am, oddly drawn to this car. Let's try to break things down. It's a first-year 996, and I like early 996s for their more analog nature and the sheer tossability of a Carrera 2 that still clocks in at under 3,000 pounds. The Tiptronic is a knock, not that there's anything inherently wrong with the transmission, it's just that it pales in comparison to the brilliance that is Porsche's later PDK dual-clutch semi-automatic gearbox. It's a one-owner car with lots of recent maintenance that was obviously well cared for. No word on whether the IMS bearing was replaced, but at this price, you can easily budget for that. Then there's the color. It's not a paint-to-sample car, but most people will assume that it was. Violet Blue is a near-mythical Porsche color. Most people have never seen it on anything. This is the first Violet Blue 996 I've seen, and in fact, the only other car I've seen in this color was a 968 Cabriolet. The fact of the matter is, both cars looked stunning in this shade. The last question is, am I secure enough to drive a purple Porsche? I believe I am. You certainly won't see yourself coming and going at the local cars and coffee, and the amount of attention the car will attract at the next Werks Reunion, Parade, or even Radwood would be off the charts. — Rob Sass, Editor in Chief and Director of Content, Porsche Panorama and PCA.org