Mart Fresh: Track toys, stunning early 911, or affordable 914?
Photos by the sellers except where noted
A popular PCA member benefit is The Mart, the club's classifieds section online and in each issue of Porsche Panorama. Mart Fresh is a bi-weekly column in which PCA media staff and guest contributors pick what they think are the "freshest" Porsches currently available, and then attempt to explain their reasoning. Only PCA members and Test Drive program participants have access to seller contact information. Always invest in a pre-purchase inspection for any Porsche you may consider, as seller descriptions and pictures don't always tell the full story.
---
2007 Porsche 911 GT3 - $88,000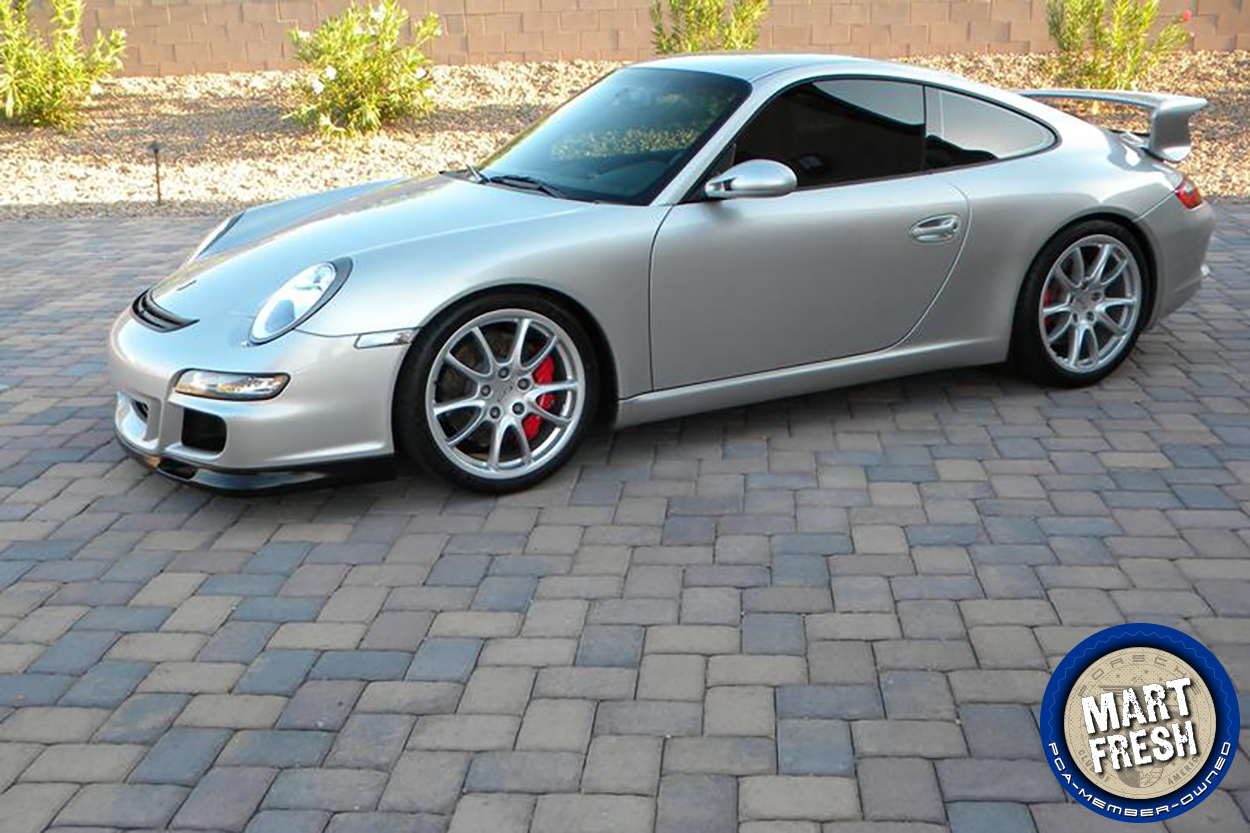 Any 997-generation GT3 is one of those cars that just speaks to people who have gasoline for blood, a rare specimen that is civil enough to drive daily but which is one of the most engaging performance cars money can buy. As if the GT3 weren't focused enough for track duty, this seller reminds us of that fact and describes the car as well sorted. It has a rebuilt 3.8-liter flat-six — the 2008-2008 GT3 came with a 3.6 — with GT3 Cup (race car) components, and the seller states it has "all of the right" drivetrain and suspension parts, added with no expense spared. With a little more than 62,000 miles, this is exactly the type of description I like to read if I'm looking to buy a ready-to-run track car. The owner also includes an extra set of wheels and track tires with the sale. Be sure to get a full pre-purchase inspection, and have the shop look at over-rev data. If all checks out, don't be scared that you're buying somebody's former track toy, because if it was well-maintained, it might just be a better GT3 than the one you were looking at. — Damon Lowney, Digital Media Coordinator, Porsche Club of America
Click here for PDF archival copy of ad
---
1987 Porsche 911 Carrera - $72,000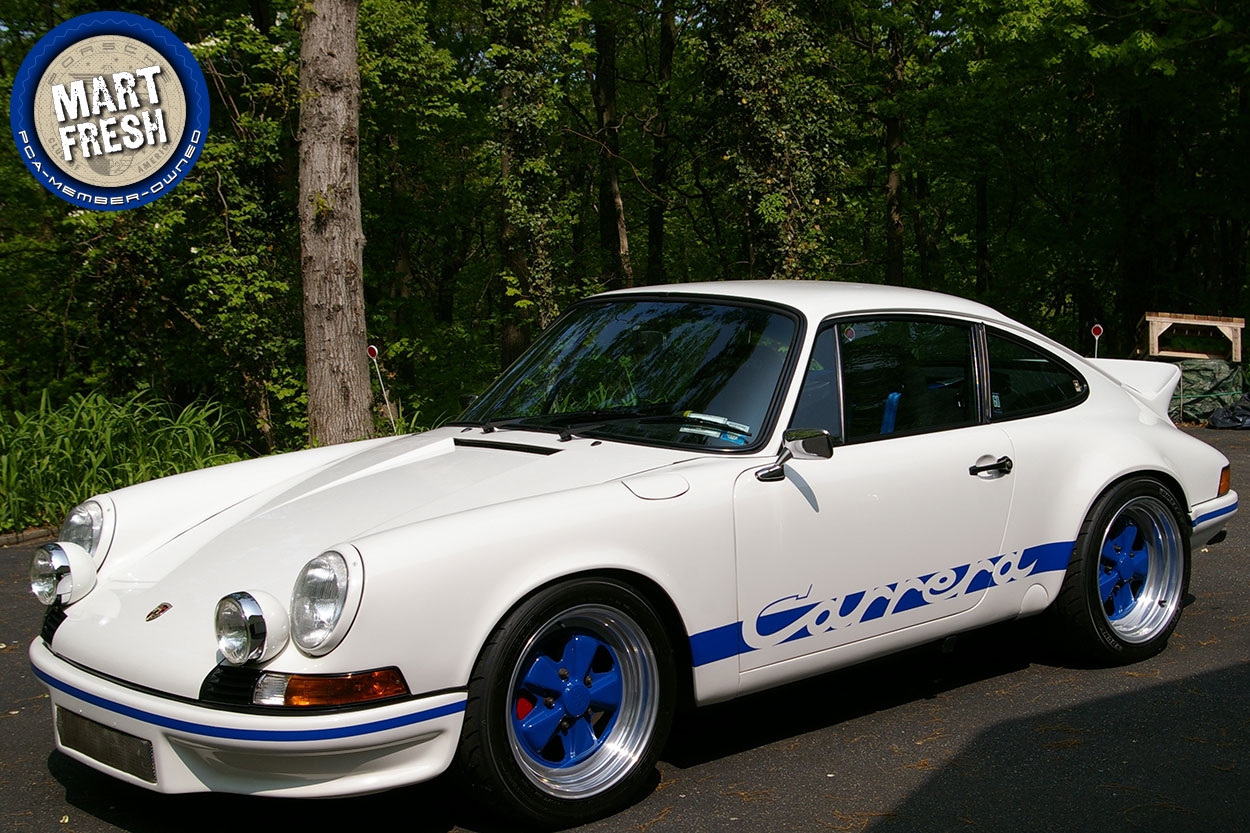 Have your cake and eat it too.
Original long-hood 911s, especially RS versions, have been at the top of the market for the past few years. Affordability aside, if you had a real one, would you really flog on back roads or track it, and enjoy it on a regular basis without worry? If your answer is no, then we may have a solution. When it comes to g-model 911s, many prefer the last iterations (1987-89) since they include the G50 transmission and the bullet-proof 3.2-liter flat-six. Here we have a 1987 model that has been backdated to a 1973 Porsche 911 RS tribute in gorgeous white with blue graphics and blue Lindsey Racing Fuchs-style wheels. The interior is very business-like with a tidy black, lightweight interior, Alcantara-wrapped dash, Recaro seats, Momo Prototipo steering wheel, brushed aluminum gauge bezels, and a Wevo shifter. I expect with the Dansk muffler and SSI heat exchangers that it emits a melodic tone that renders the in-dash radio non-essential.
Because this car is a heavily customized, a pre-purchase inspection (PPI) and documents detailing the build are very important. You'll need to make sure no corners were cut during the original commission. If all checks out, I'm sure you'll become the envy of many (starting with me) at local autocross, concours, and cars & coffee-type events. — Vu Nguyen, Executive Director, Porsche Club of America
Click here for PDF archival copy of ad
---
1969 Porsche 911E Targa - $105,000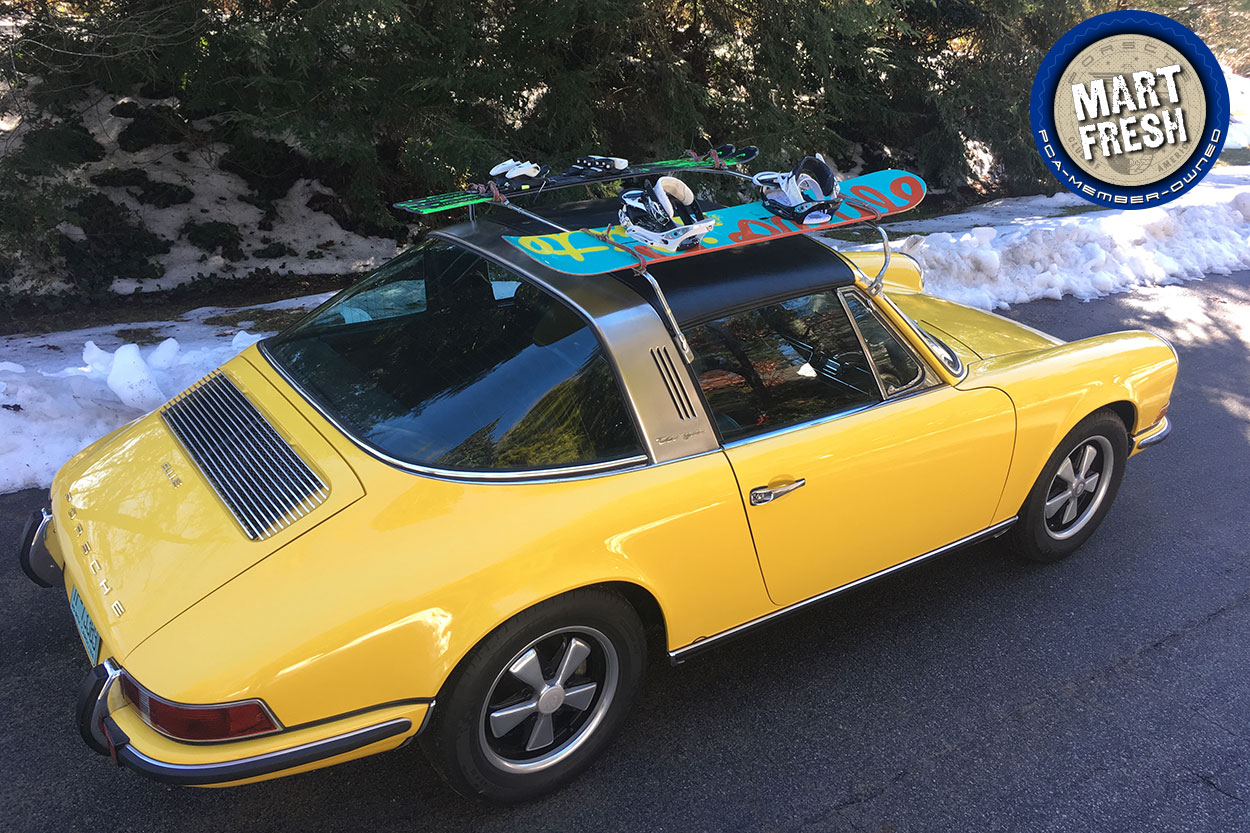 I'm writing this from the 2019 Copperstate 1000 road rally across Arizona, so vintage, capable, and unusual are on my mind today. This brings me to the 1969 911E in The Mart, and it would be a perfect choice for an event like this. The 911E was every bit a performer as the 911S up to 100 miles per hour, and might even be a bit more tractable around town or in the slow stuff thanks to more low- and mid-range torque. This one is 1 of 25 built Canary Yellow, according to the seller, and that would stand out nicely in a pack of other cars on the road. The Targa isn't usually my first love in a 911 body style, but a '69 still has that beautiful stainless trim, and in scenery like this you'd be crazy to not have the roof out to take it all in. Only 858 of these were made, again pretty rare in the scheme of things. Simple to fix if something goes wrong, and with 96,000 miles you're not destroying a museum piece with big splatters and the occasional desert rat roadkill. Pricing is in the ballpark from what I can see, although these early cars are usually available for a bit of a discount in the current market. I could see myself ripping through that 901 gearbox today in this one very easily! — Brad Phillips, Business Development, Hagerty
Click here for PDF archival copy of ad
---
1975 Porsche 914 1.8 - $10,500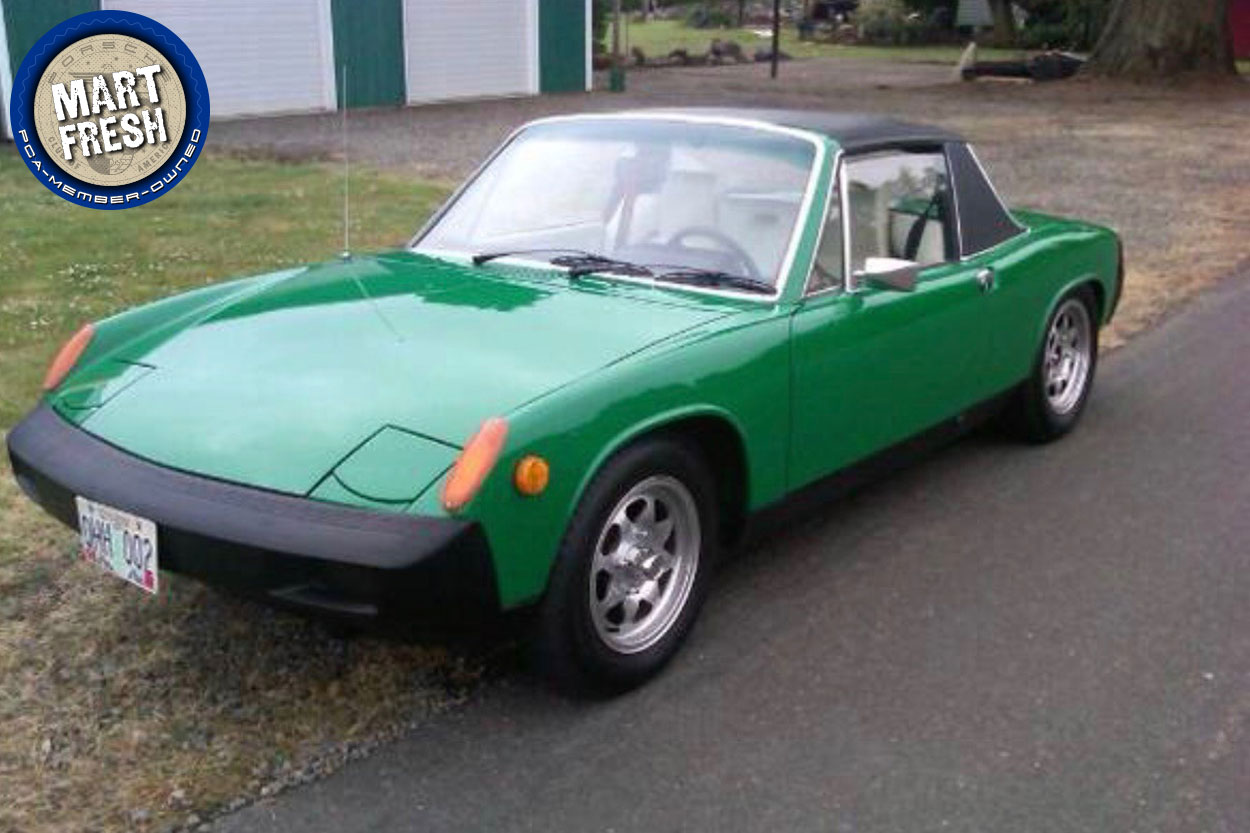 Over the last several years, four-cylinder 914s have started showing up at big-time catalog auctions. Some have come close to selling for $100,000. Mind you, most have been astonishingly good, low-mileage preservation-class examples, but still, this would have been unheard of just five years ago. So far, there doesn't seem to be a coattails effect going on, and driver-quality 914s can still be found at a reasonable price. For how long though is anyone's guess. This example is one of the best ten-grand 914s that I've seen in ages. It's an interesting color combination of Zambezi Green and white basket-weave leatherette. Even the Blaupunkt AM/FM radio looks original, though the vintage aftermarket alloy wheels likely replaced the factory steelies sometime in the 1970s. If the body and the infamous battery box/hell hole check out clean, giving the interior a little love is an easy project. At this price, it's hard to see how you could go wrong. — Rob Sass, Editor in Chief and Director of Content, Porsche Panorama and PCA.org