Members enjoyed Porsches and each other's company at Treffen Santa Barbara
Article by Mariela Murphy
Photos by Kelly Pape Photography
The central California coast was PCA's playground for the spring Treffen North America from April 3-6, 2019. More than 140 cars made the journey to the red-tile-roofed town of Santa Barbara and spent four days enjoying the sunshine, gathering with their fellow Porsche friends, and touring the American Riviera.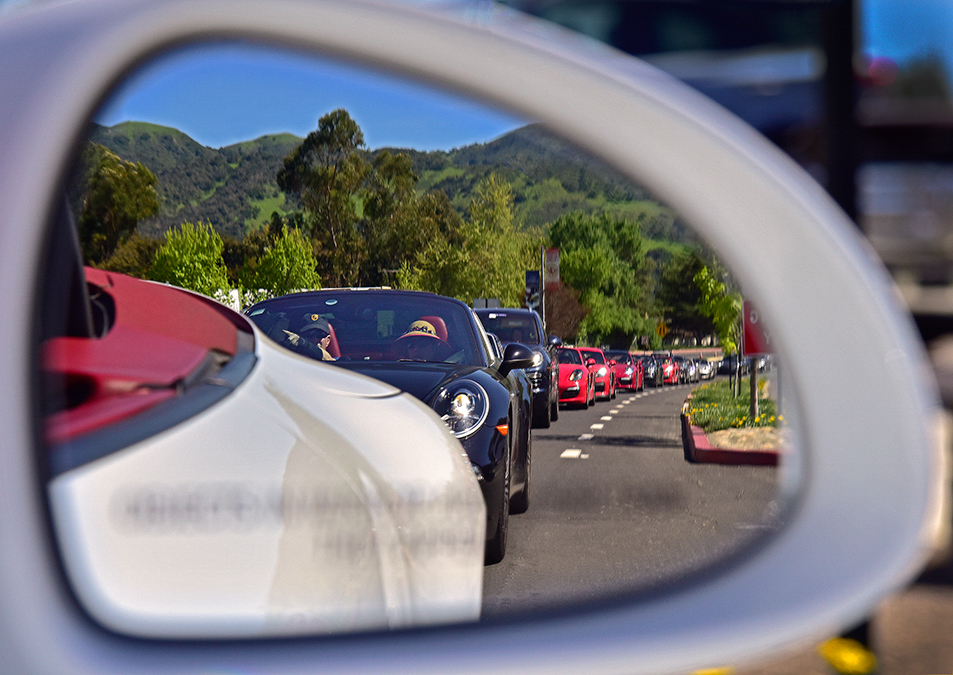 PCA members were asked to "walk the red carpet," a throwback to Hollywood as Santa Barbara was originally known, as they checked in and enjoyed the Welcome Reception at the Hilton Santa Barbara Beachfront Resort. Our sponsor, KEF, the official sound of Treffen North America, provided the music and hosted a nightly after-hours lounge complete with ambiance, music and cocktails. The perfect place for a nightcap after a day driving and touring with friends.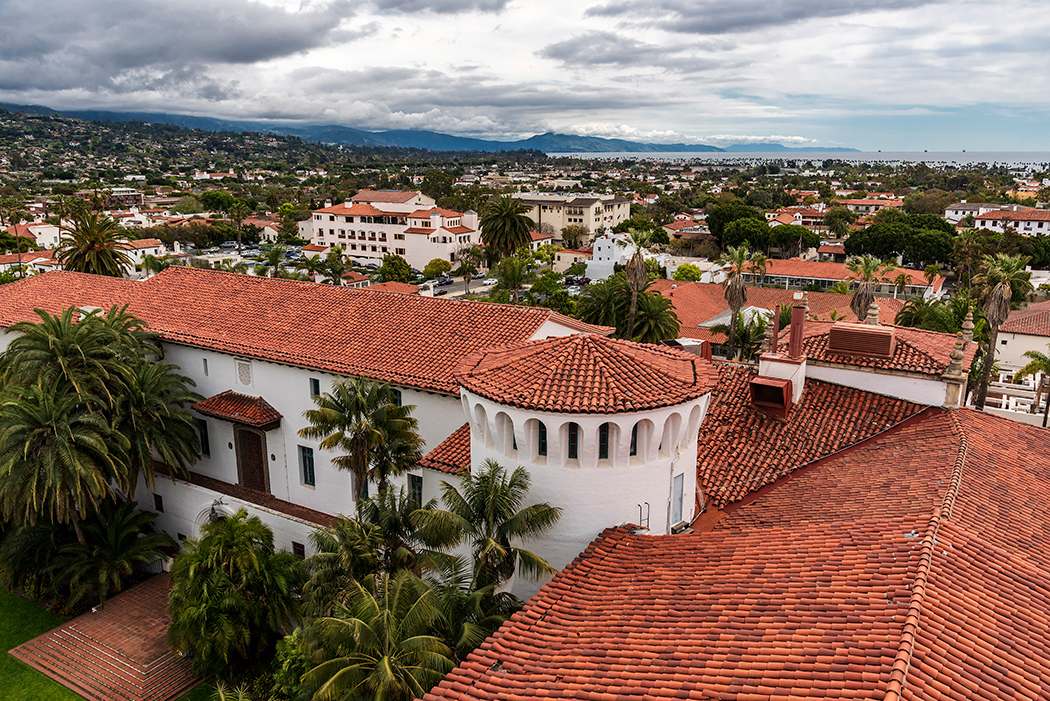 Treffen drives took our members to the unforgettable Hearst Castle, the historical Reagan Library and Spanish Missions, the quaint Danish town of Solvang, through the beautiful vineyards of the Santa Ynez Valley, and to the breathtaking Getty Villa overlooking the Pacific. Members enjoyed the gorgeous area, their preferred destination, and lunch on their tours. Not to be outdone, our Navigator's Day Off tours were equally exciting allowing PCA members to have fun experiencing everything from the infamous Lotusland Gardens, a Trolley Tour of Santa Barbara, the Dolphin Cruise, and even a sailing regatta in the ocean right in front of our host hotel.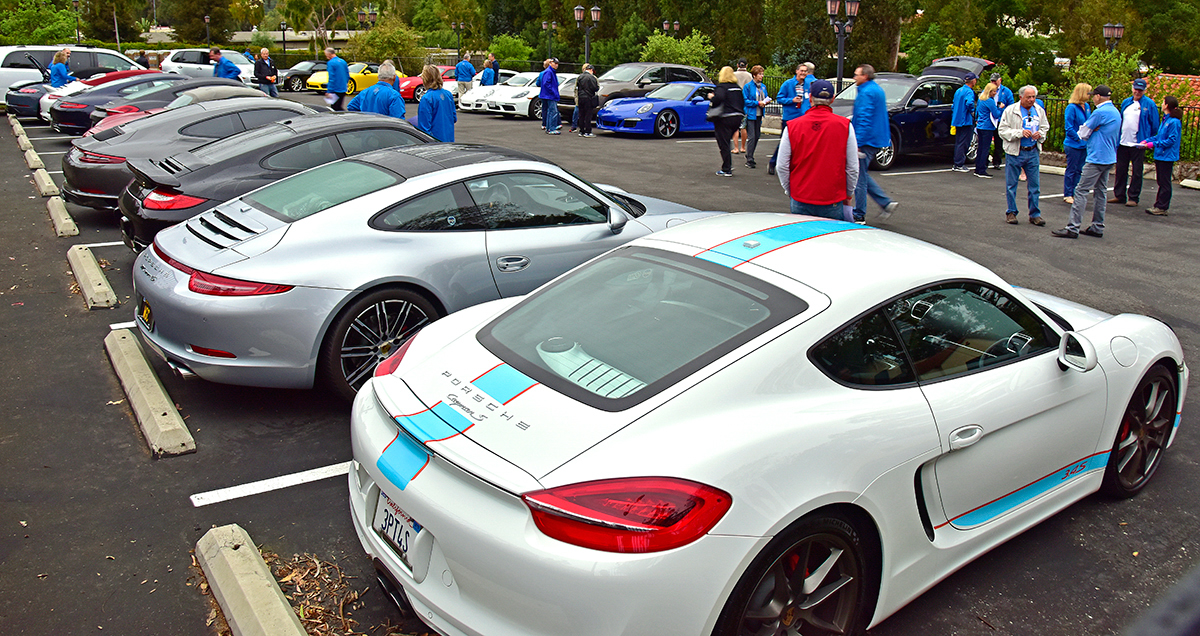 Evening events were well-themed to the location. Thursday night's Spanish Fiesta was marked by amazing food, including large pans of Paella, and the dance stylings of Contra Tiempo Flamenco. The trio of dancers along with the singers and guitarist completed the festive evening. Friday's wine tasting and cheese social held in the Hilton's Plaza del Sol, allowed for tasting of three Fess Parker wines paired with delicious and beautifully presented charcuterie.

Porsche of Santa Barbara provided the eye candy and photo ops by showcasing a beautiful sapphire-blue Panamera 4 E-Hybrid, a stunning track-worthy GT3 RS, and a stylishly smart Cayenne. Add to that being surrounded by the Santa Ynez Mountains and the Pacific Ocean for a complete American Riviera experience.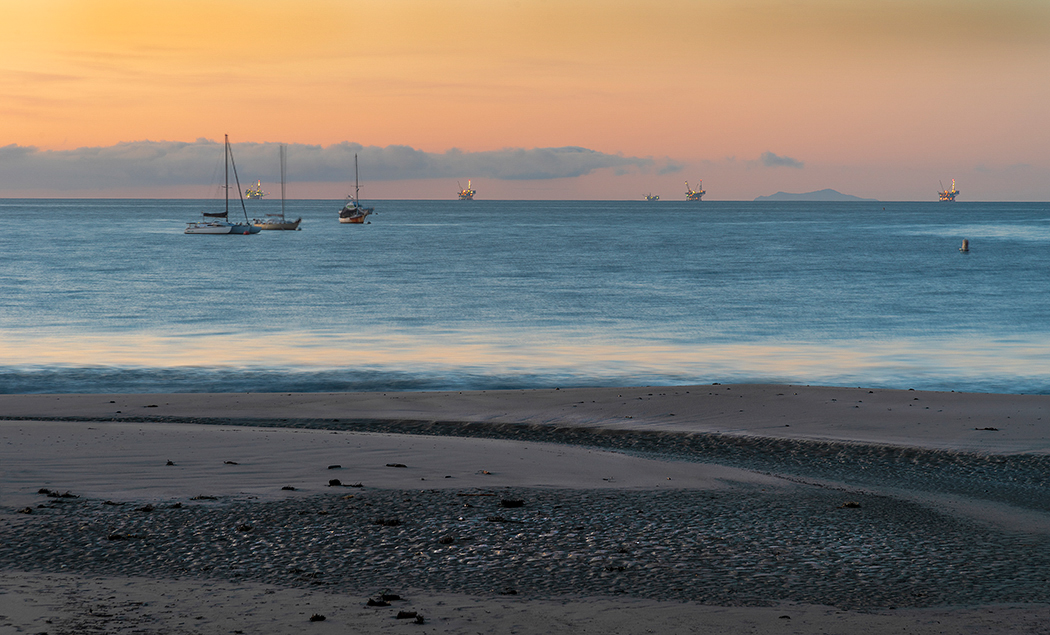 The closing dinner was a nod to Santa Barbara's endless summer vibe. Tri-tip barbeque with all the fixings and the banquet beach theme rounded out the evening. Treffen Chair, Harry Season, concluded the event by thanking our wonderful sponsors, KEF, Porsche Design, and PennGrade, all in attendance as well as Porsche, Leland West, Cocomats, FastLane Travel, and Pirelli for their continued support. The highlight of the evening came when he convinced members of the PCA EC to allow the announcement of 2020 locations which were met with great enthusiasm as was our next Treffen location, Woodstock, Vermont, where we will tour the green mountains.