Barnfinding: 1971 Porsche 911S birthday surprise
I'm Adam Wright, and my brother Matt and I scour the country for long-lost Porsches. Some of our adventures make great stories, which I will share with you starting with this article for PCA.org. I hope you enjoy it and future tales. And if you have any stories you want to share, please do — I enjoy writing about other people's escapades far more than my own. Please email me adam@unobtanium-inc.com
---
This very original 1971 Porsche 911S was found by my friend George's wife, Susan. She stumbled across it and figured it would make a great birthday surprise for George (don't we all want a spouse like her!). So she rang the doorbell of the house and spoke with the owner and his wife, who initially said the car was not for sale and that Susan was not the first person to stop and ask.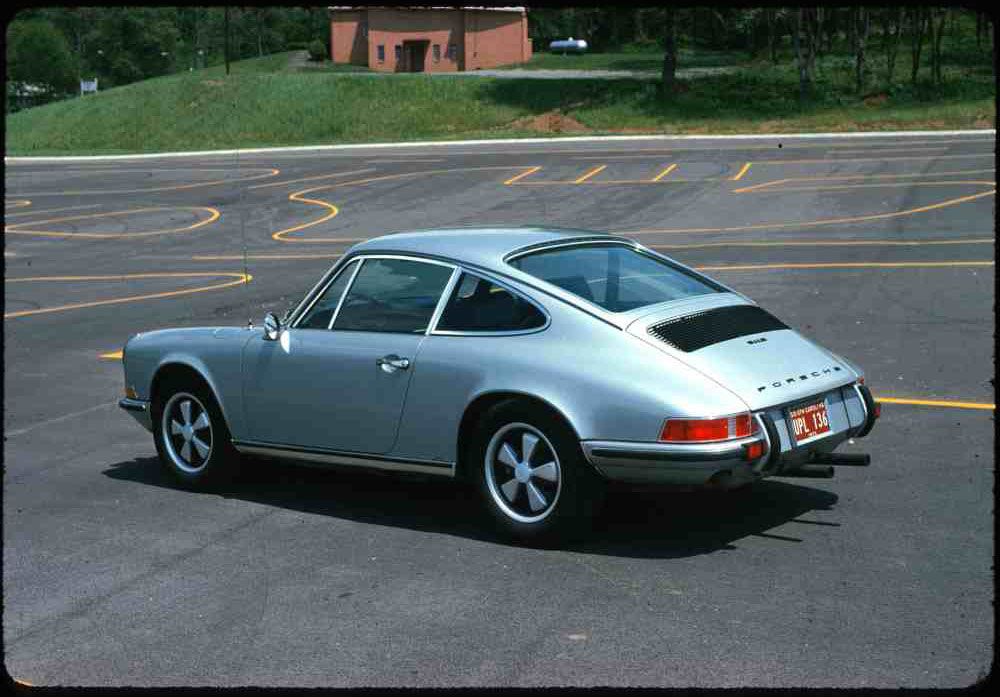 The third owner (1974-1978) provided a few period photos of the car.
But Susan convinced them it was time to let the car go to someone who would bring it back to its former glory. It would sit nicely in George's stable with his Pre-A cab and his Speedster, she said. I love stories like this, even if I am not the one finding the car.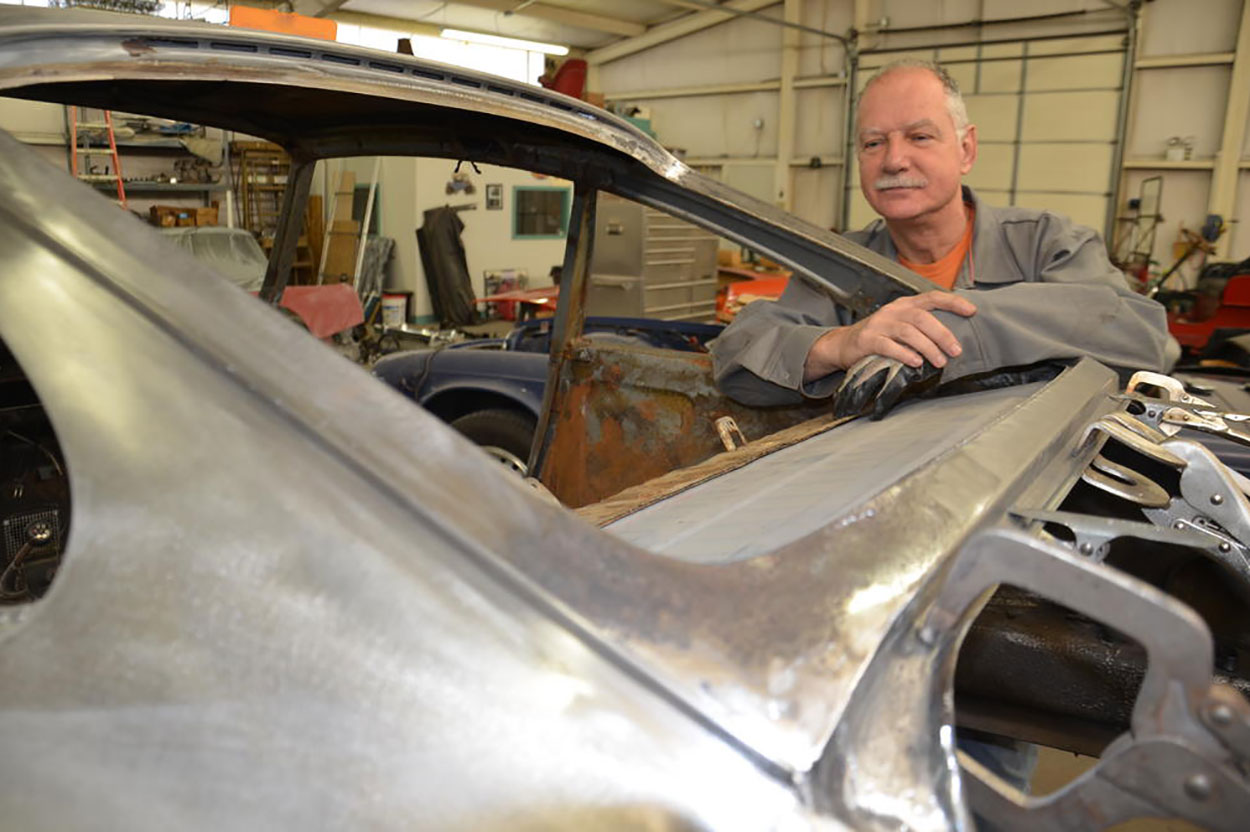 Bud Laws, pictured, is restoring George's 911S.
George was delighted by his birthday surprise and started to research its history. It was heavily optioned from the factory with cool accessories like the large gas tank and sport seats. The car had been sitting since 1994, and it fortunately came with the tool kit and a lot of the original paperwork.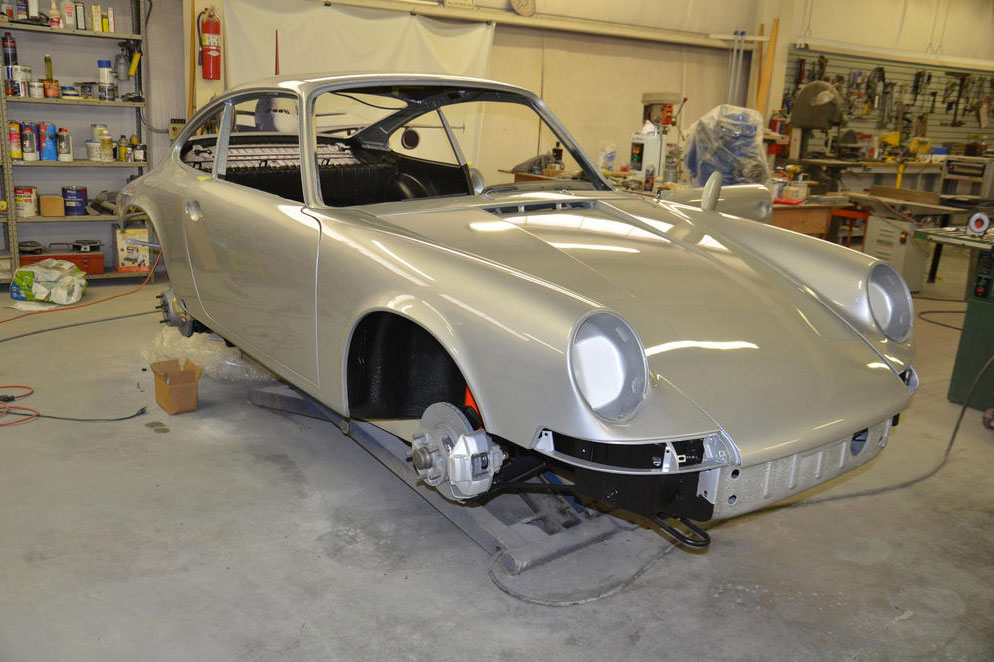 The car was originally sold by the famous Holbert's Porsche of Pennsylvania, and was traded in in 1974 for a Volkswagen bus at Algar Porsche-Audi — the owner wanted his "cosmic adventure." The car was then bought by the third owner at Algar for $10,000 that same year. The third owner (1974-1978) was able to provide some great period pictures.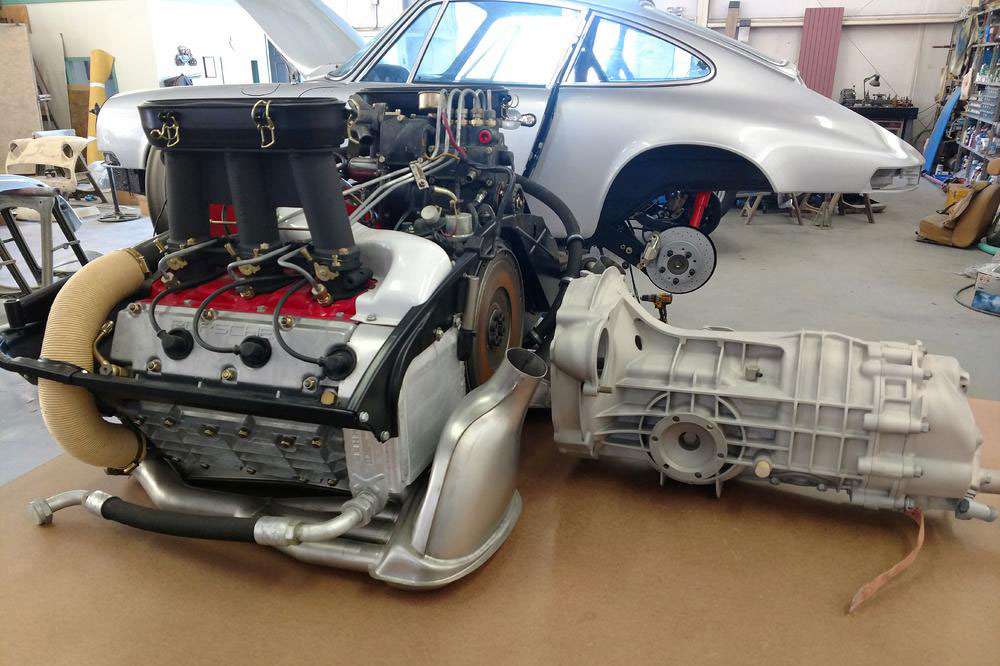 George started pecking around the car and found it had no rust in the floors! He eventually started to work with Bud Laws on a restoration, who has been meticulously resurrecting it over several years. It looks like it's in the home stretch. Knowing George and other cars in his collection, this one will likely reappear in a few years ready for a Concours d'Elegance. Hilton Head anyone? Maybe when it is done I can talk him into trading cars for the weekend.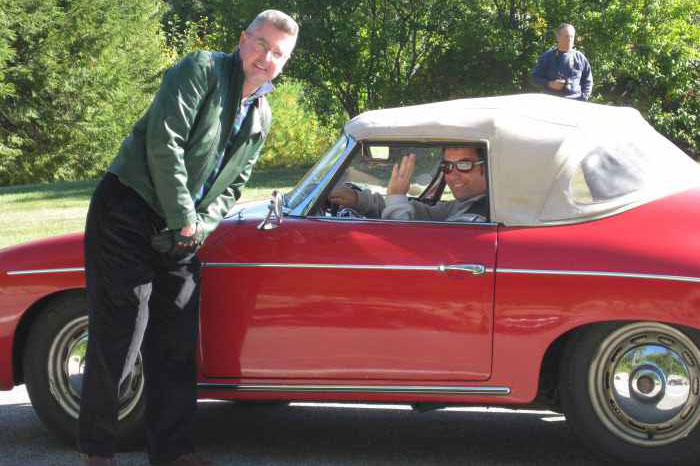 George (standing) poses with the author for a photo.