Video: Porsche sets production car lap record at Road America with GT2 RS
Article by Damon Lowney
Photos courtesy Porsche
Porsche took its 911 GT2 RS to Road America last week with a goal: set the street-legal production car lap record. They achieved that goal with pro racer David Donohue behind the wheel, setting a record of 2:15.17. That's nearly two seconds faster than Bryan Sellers' production car record of 2:17.04, which PCA reported on in this video and the October Porsche Panorama.
Porsche's official attempt had the GT2 RS running on Michelin Pilot Sport Cup 2 R N0 tires developed specifically for the GT2 RS, and Donohue's fastest lap was his second. In comparison, Bryan Sellers' steed wore Pirelli Trofeo R tires and had no suspension or aero adjustments from the settings it had as it rolled off the factory line. Additionally, Donohue drove the GT3 RS on the same Michelin tires to an impressive 2:18.57.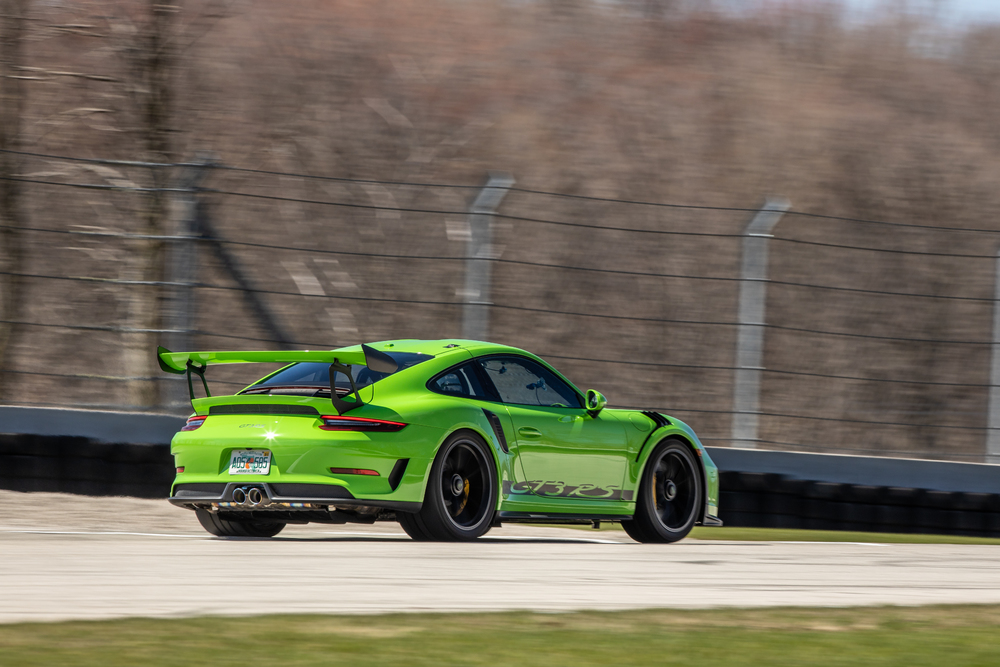 Watch Donohues record above, and be sure to watch our video from August of Bryan Sellers' record, driving a PCA member's personal GT2 RS, below.