Mart Fresh: Which Porsche is choice enough to pick up for RADwood?
Photos by the sellers except where noted
A popular PCA member benefit is The Mart, the club's classifieds section online and in each issue of Porsche Panorama. Mart Fresh is a bi-weekly column in which PCA media staff and guest contributors pick what they think are the "freshest" Porsches currently available, and then attempt to explain their reasoning. Only PCA members and Test Drive program participants have access to seller contact information. Always invest in a pre-purchase inspection for any Porsche you may consider, as seller descriptions and pictures don't always tell the full story.
---
1990 Porsche 944 S2 Cabriolet - $6,900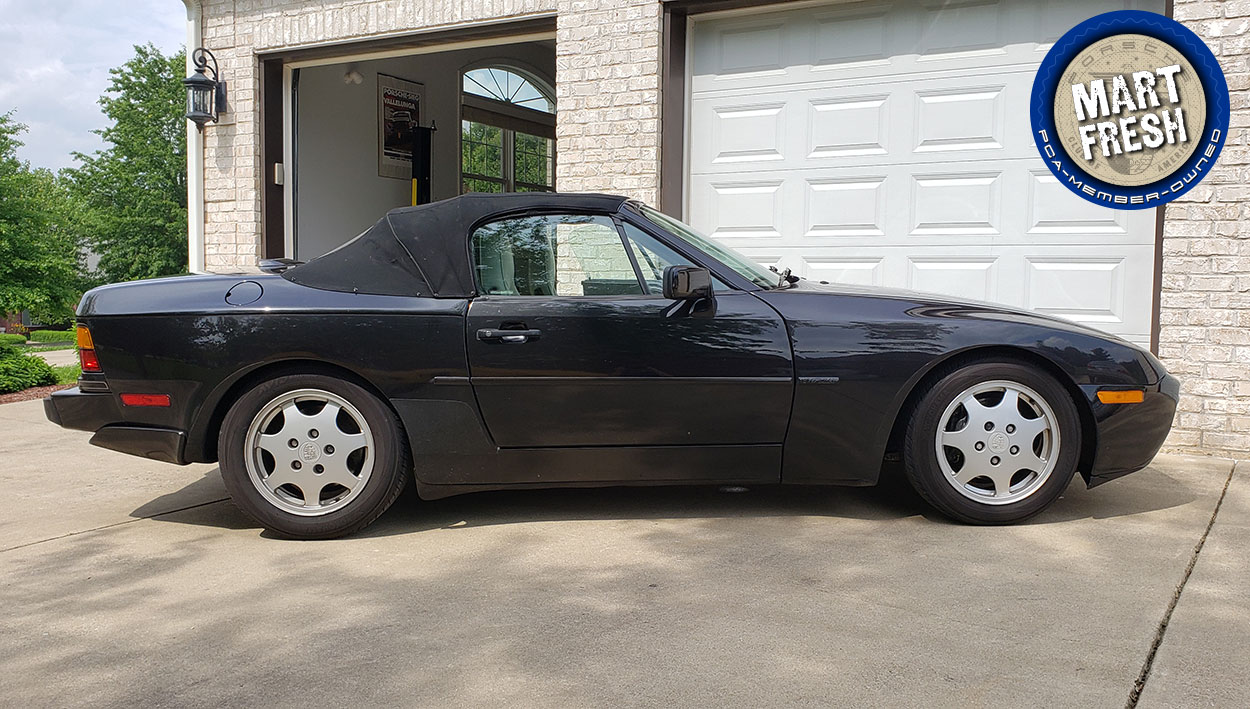 I think there are a few things at play for me here on this 1990 944 S2 Cabriolet. I'm in a cheap car frame of mind, and at $6,900 this may be the least expensive offering presently on the Mart. Many of us have been talking about the decline in many collector car values lately, and most of us agree that an upside of that is a new generation being able to "get in the game." This new generation is about '80s and '90s era cars, specifically those like this one that would be welcome at any Radwood event. This is a two-owner convertible, the miles aren't excessive, it's a manual transmission, and it's even got the almighty working air conditioning. Is the seller perhaps going a little overboard on the "new clutch and belts" description when they were done 8,000 and 25,000 miles ago? Well, maybe. But it looks like a fun way to get someone into their first Porsche, and I say go for it — I really like this car! — Brad Phillips, Business Development, Hagerty
Click here for PDF archival copy of ad
---
1997 Porsche 911 Carrera 4S - $79,000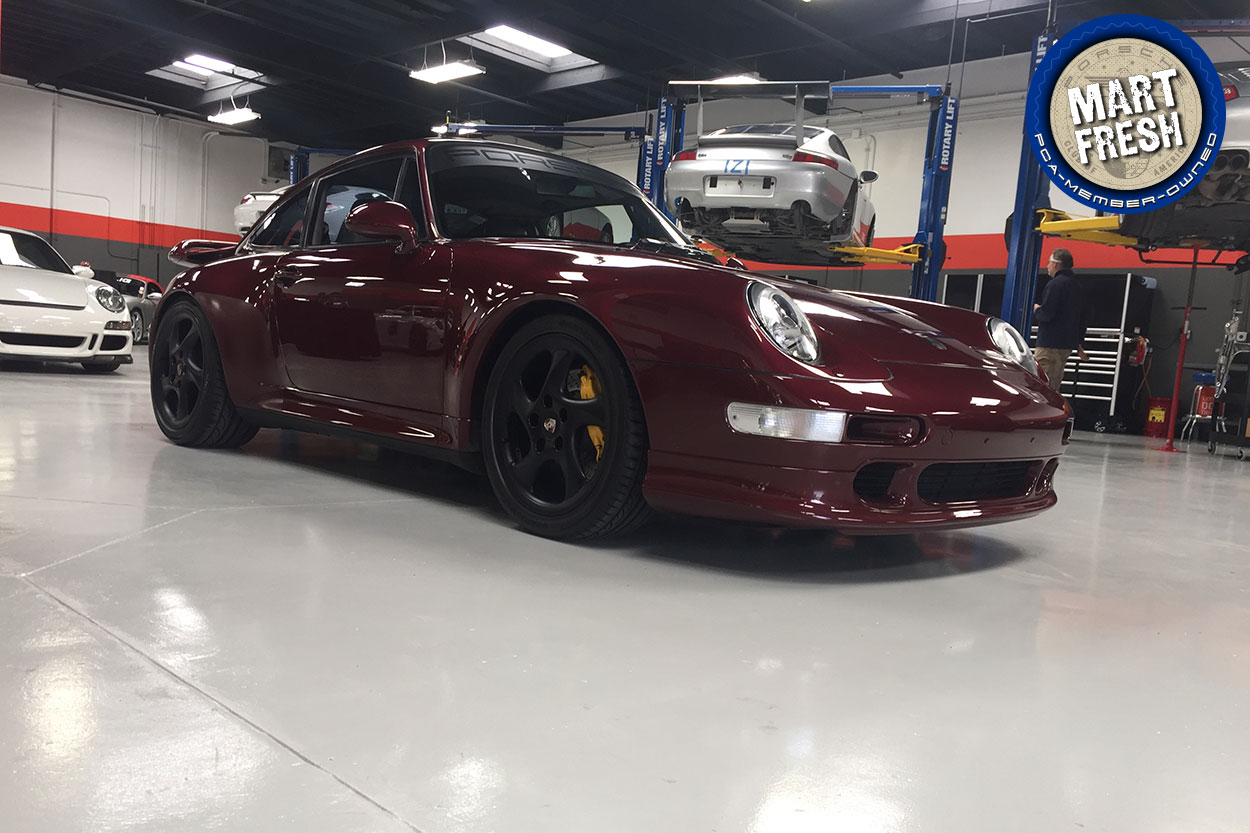 Non-stock and that's okay by me.
This choice was pretty simple for me. The car is just plain gorgeous. Arena Red, Turbo S package, lowered ride height, and sinister black alloy wheels with yellow calipers peeking through.  This car might not be for the purists since it has many modifications; euro bumpers, aftermarket suspension, aftermarket exhaust, all-wheel drive to rear-wheel-drive conversion, lightweight flywheel, and more. I'm willing to bet that a test drive will convince you that sometimes modifying a Porsche can be a good thing. I would do a PPI to make sure that all the modifications were done correctly. If so, pay for it and drive the heck out of it! — Vu Nguyen, Executive Director, Porsche Club of America
Click here for PDF archival copy of ad
---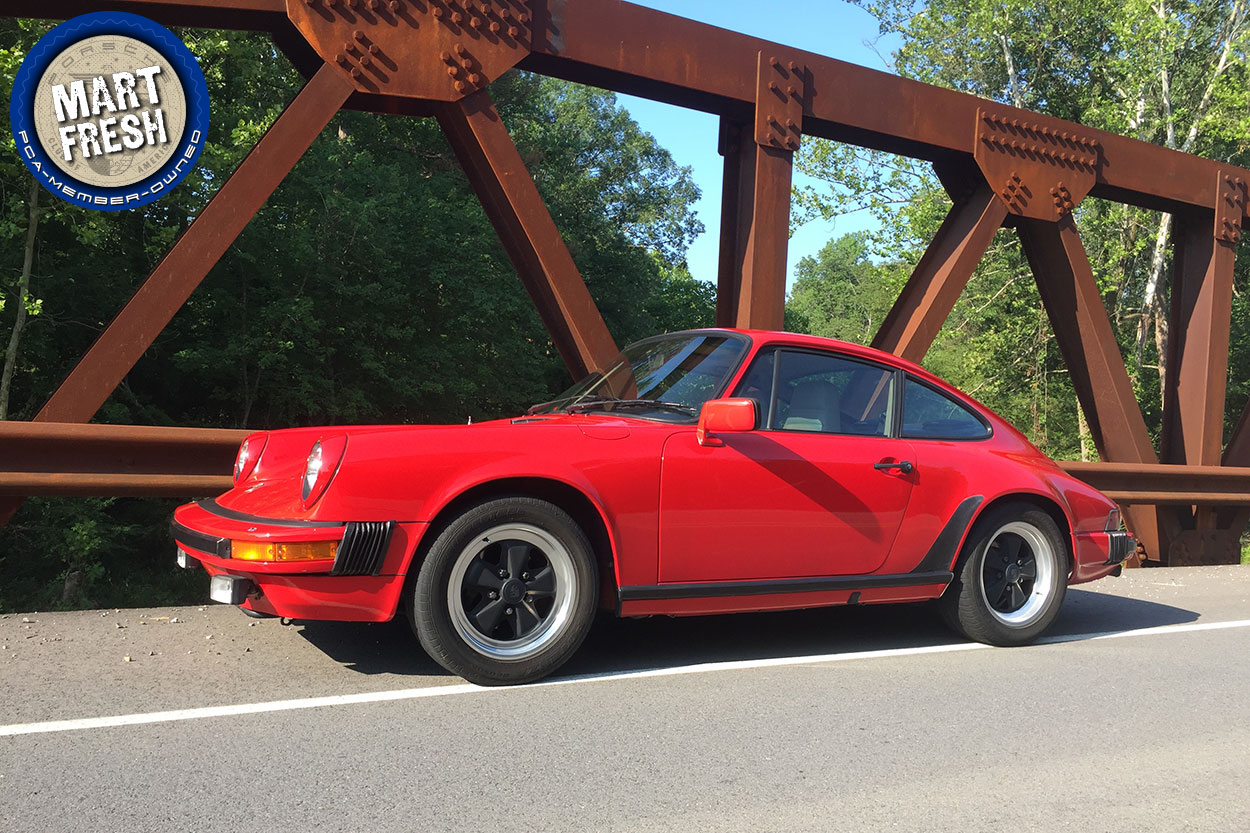 With so many air-cooled 911s to choose from, where do you start to look? If you are willing to spend some money on a nice Porsche 911 but are hesitant to jump into the highest echelons of ownership, you might begin with an SC. The SC was more refined than 911s that came before it and, for some reason, is now a bit less desirable than ones that came after. That makes it the perfect generation of air-cooled 911 to satisfy any type of enthusiast, from the budget-conscious newbie to seasoned air-cooled fanatics. This 1983 model stands out due to its condition (as gleaned from pictures) and price. It's the last year of the SC, so it's a more complete car than the 1978 model, with more standard creature comforts, improved running gear, modern emissions equipment, and a rust-resistant body that came with a seven-year warranty. If you're like me, driving a pre-1987 911 is a slow-burn type of experience that takes time to fully understand. Light the wick with this 911 SC and learn why air-cooled 911s are great over the course of several years. Be sure to get a pre-purchase inspection and check for mandatory upgrades, such as oil-fed pressurized timing chain tensioners, and common problems, including broken or pulled exhaust-side head studs. — Damon Lowney, Digital Media Coordinator, Porsche Club of America
Click here for PDF archival copy of ad
---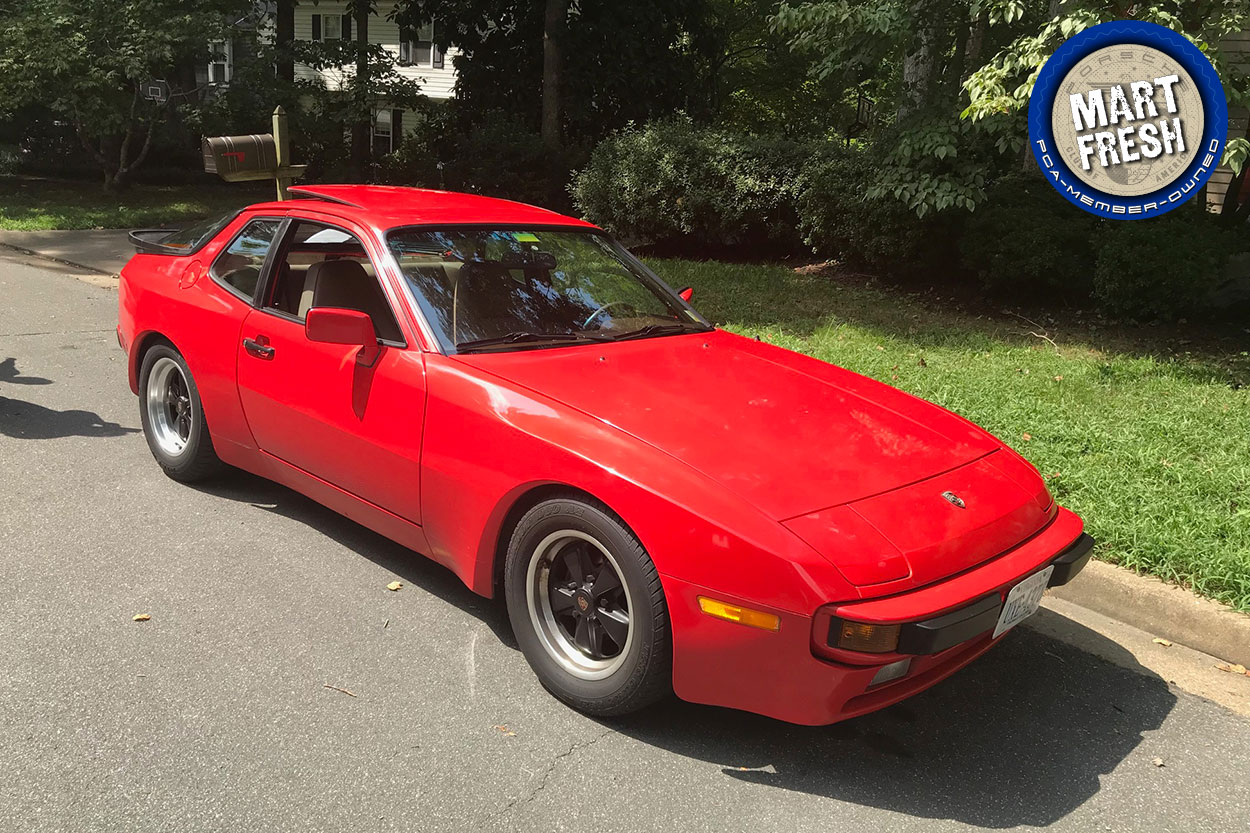 With RADwood coming up in just a few days, this John Hughes-era Guards Red 944 seems wholly appropriate. While not a first-year car with manual steering, it's still a very appealing early 944 with 7- and 8-inch Fuchs alloy wheels and lots of service history including a recent belt service. While I could probably live without the rear reflector panel/license plate relocation, it's at least a period item. For under $8,000, it's difficult to see how you could go wrong with this one. No word if it includes a VHS copy of "16 Candles." Pick one up on eBay and casually lay it on the front seat for extra points. — Rob Sass, Editor in Chief and Director of Content, Porsche Panorama and PCA.org