What's going on with the Porsche market in Germany?
Article and photos by Axel Catton
Above: 964 in Mint Green
If you ever attend a German classic car event you will notice that the German classic car world is very different to ours. Any outdoor or indoor event features primarily European classics, with the upscale indoor shows like Retromobil in Stuttgart and Techno Classica in Central Germany's Essen displaying more high-end Mercedes and Porsches you can ever imagine.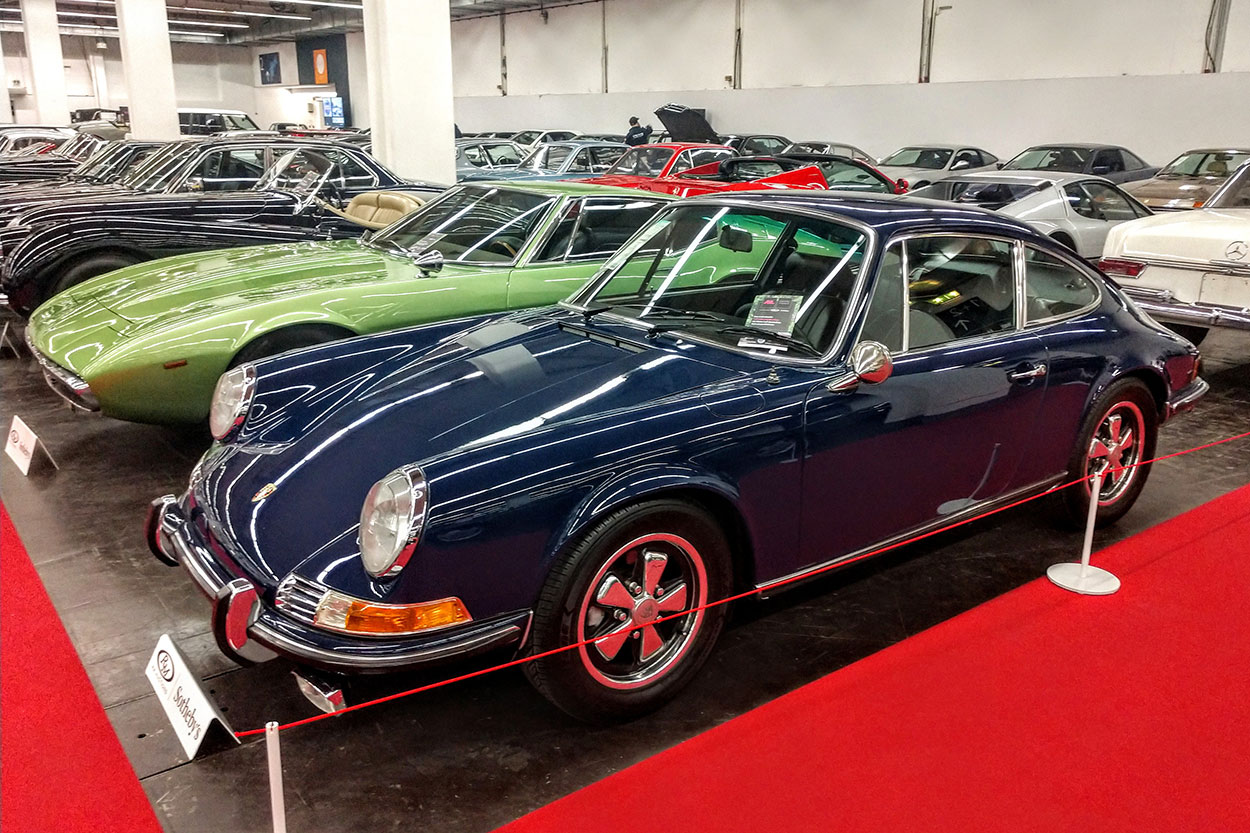 Above: An early 911, pre-1974.
With very few exceptions, the German classic Porsche market is one for Americans to sell their cars to, not to buy from. Says Martin Heinze, valuation specialist at Germany's leading valuation firm Classic Analytics: "Even when new, America often received more units of certain Porsche models than the home market. With many rust-free West Coast cars benefitting from the better weather, so many have survived in the States, that for more than four decades North America has been the prime source for Germans importing classic Porsches."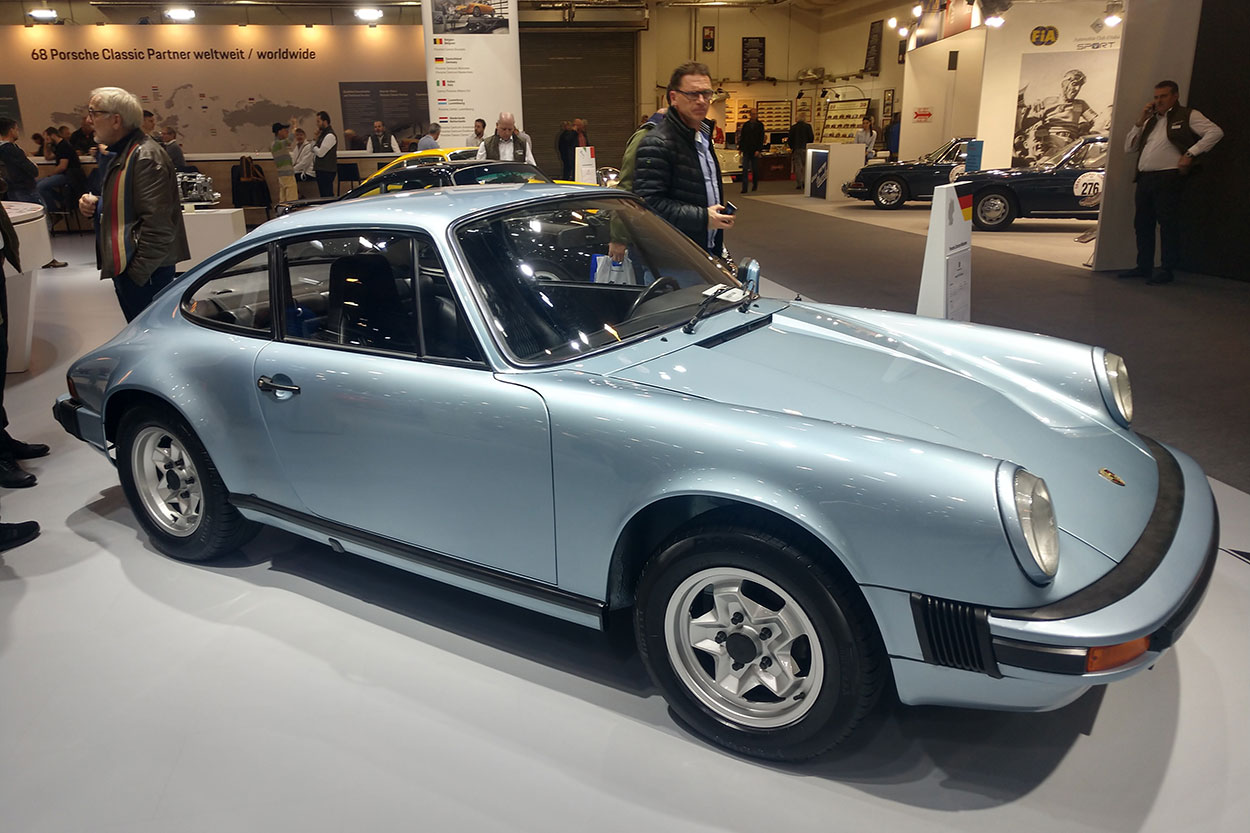 Above: G-body 911.
Rises in value on the German market have been similar to over here, with very early 911s now continuously fetching well over 100,000 Euros and those rare 901s settling much closer to half a million Euros. "It appears the rise of values for the 356 have now come to a halt," says specialist Heinze. "People who remember them from their youth are now 70 and over, and the core of the market has moved on to the '70s and '80s." When we visited Techno Classica, Germany's leading indoor car show displaying 2,700 cars inside 12 halls, we noticed a distinct softening of the high-end prices for cars. "Over the last three years, everything with the name Porsche on it went through the roof here," confirms Heinze, "but this year we noticed overall price levels down by at least 10%."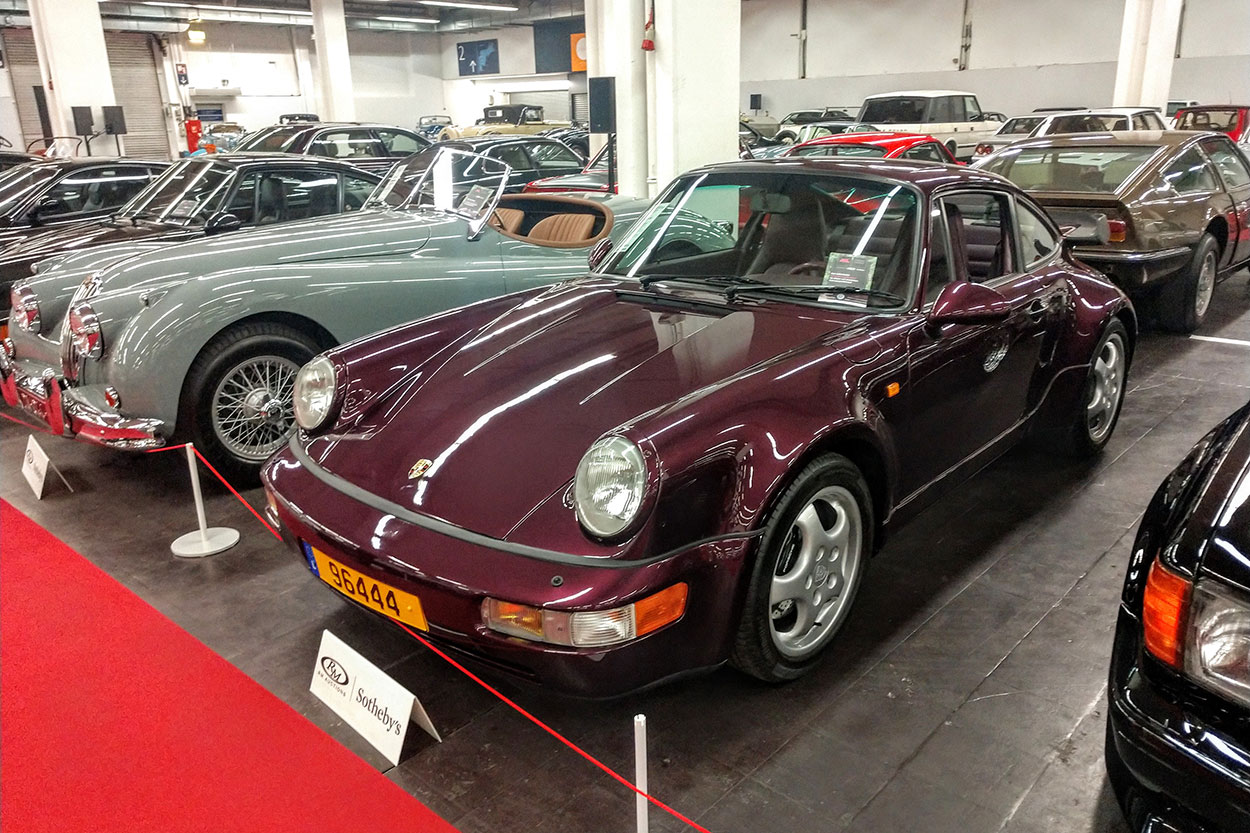 Above: 964-generation 911 Turbo
That notwithstanding, G-model 911 prices are on the rise (in contrast to the U.S. where they remain stable). Buyers now in their 40s and 50s grew up lusting after 911 SCs and Carreras, which means early unmolested versions now see their values going up. U.S. models still fetch less than comparable German or EU models on the German market because of their obvious US-specific features like huge rear rubber bumper overriders, red rear indicators, and in some cases, slightly less horsepower. Classic Porsche dealer and specialist Nathan Merz from Columbia Valley Luxury Cars in Redmond, VA, suggests: "selling a US market example that has been proactively converted to European specification will net a higher return and greater interest from European buyers."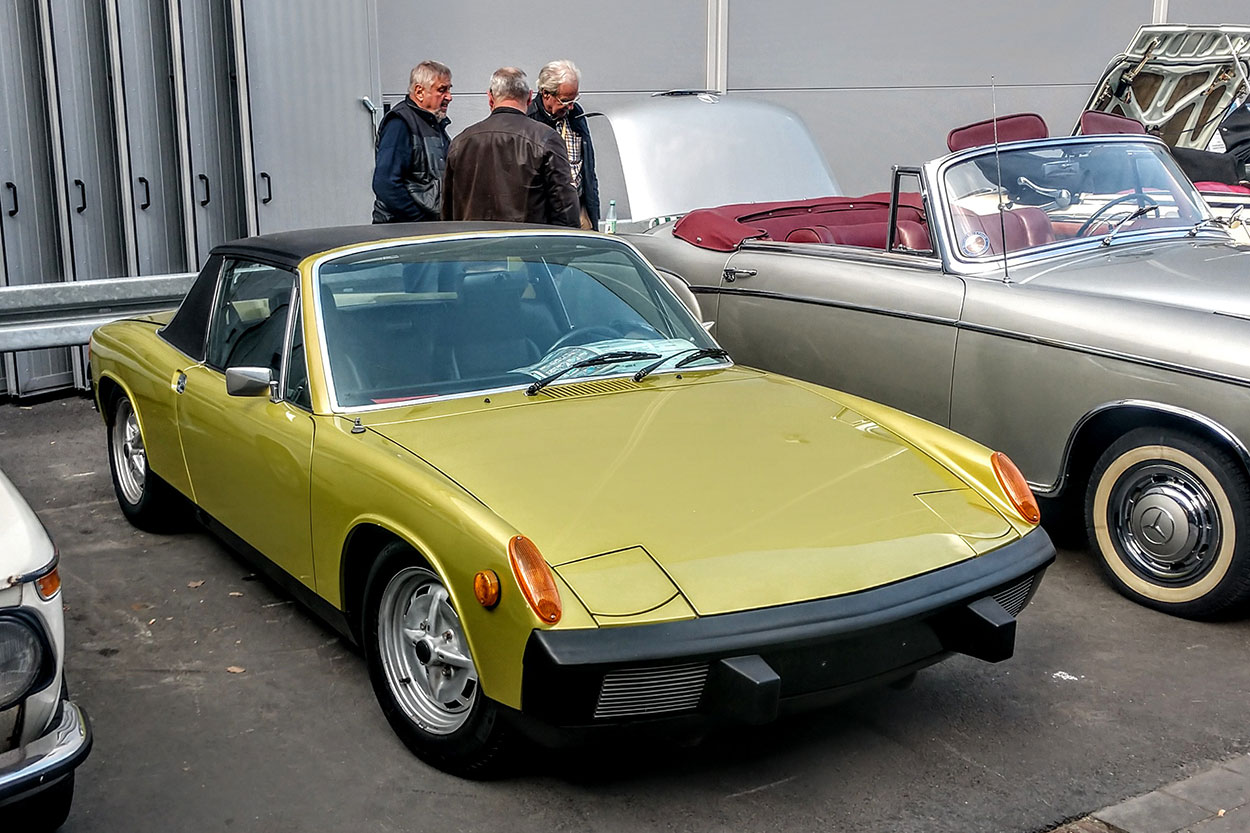 Above: Porsche 914
We noticed large price differences for 914s, which Germans grew up calling VW-Porsches. Over in Germany they were also sold through Volkswagen dealerships as a replacement for the discontinued Karmann-Ghia. While you can still snap up a decent 914 in America for around $15,000-20,000, that money only gets you ratty resto projects in Germany. Buyers have started to discover the appeal of unmolested 914s. As these cars are just about 50 years old, their performance deficit to 911s doesn't play the role anymore that it did 20 years ago. Several 914-6s were on display at the show for prices well north of 100,000 Euros.
Germans do love their convertibles, though. While in the U.S. a 911 coupe always fetches more than a drop top and the convertibles often are even cheaper than Targas, over in Germany ragtops represent the cream of the crop. "Avoid the Tiptronics, and a 911 Carrera Cabriolet or open 964 is the hot ticket right now," Martin Heinze advises. So, if you're thinking of selling your open 911, and you're disappointed by the discount over the coupe that it takes in the U.S., make sure to include the home market in your marketing considerations. Mobile (mobile.de) and Autoscout24 (autoscout24.com) are some of the big listing sites in Europe.