2020 Porsche 911 Carrera gets nine more horsepower, no manual transmission (yet)
Article by Damon Lowney
Photos courtesy Porsche
Eight months ago Porsche introduced a new generation of the 911 at the Los Angeles Auto Show, but there was something conspicuously missing, the base Carrera. That's no longer the case as the automaker announced the Carrera and Carrera Cabriolet yesterday, joining the S and 4S models. All-wheel-drive Carreras will be announced soon, according to Porsche.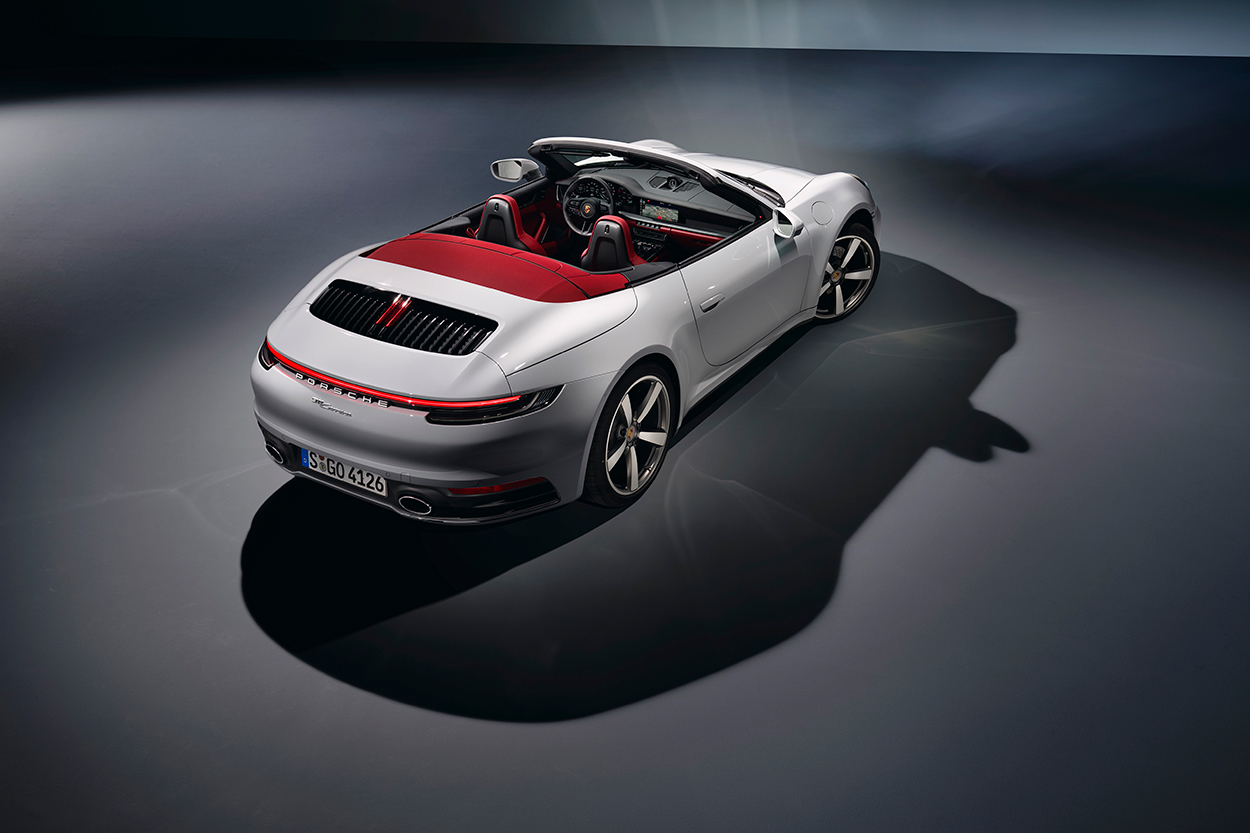 The 3.0-liter twin-turbocharged flat six is further refined in the jump from 991.2 to 992 Carrera, making 379 horsepower at 6,500 rpm with turbochargers unique to the model. That's nine horsepower more than before. Torque peaks at 331 pound-feet, and it does so at just 1,950 rpm and holds that figure all the way to 5,000 rpm. The incremental improvements to output result in a slight, 0.2-second drop in acceleration figures across the board: 4.0 seconds from 0-60 miles per hour in the Carrera coupe (3.8 with optional Sport Chrono Package), and 4.2 seconds in the Carrera Cabriolet (4.0 with Sport Chrono). Top speeds are 182 mph for the coupe and 180 mph for the Cabriolet. Shifting is done solely with an eight-speed automatic dual-clutch transmission (PDK), though we expect Porsche to announce an option for a manual transmission down the line.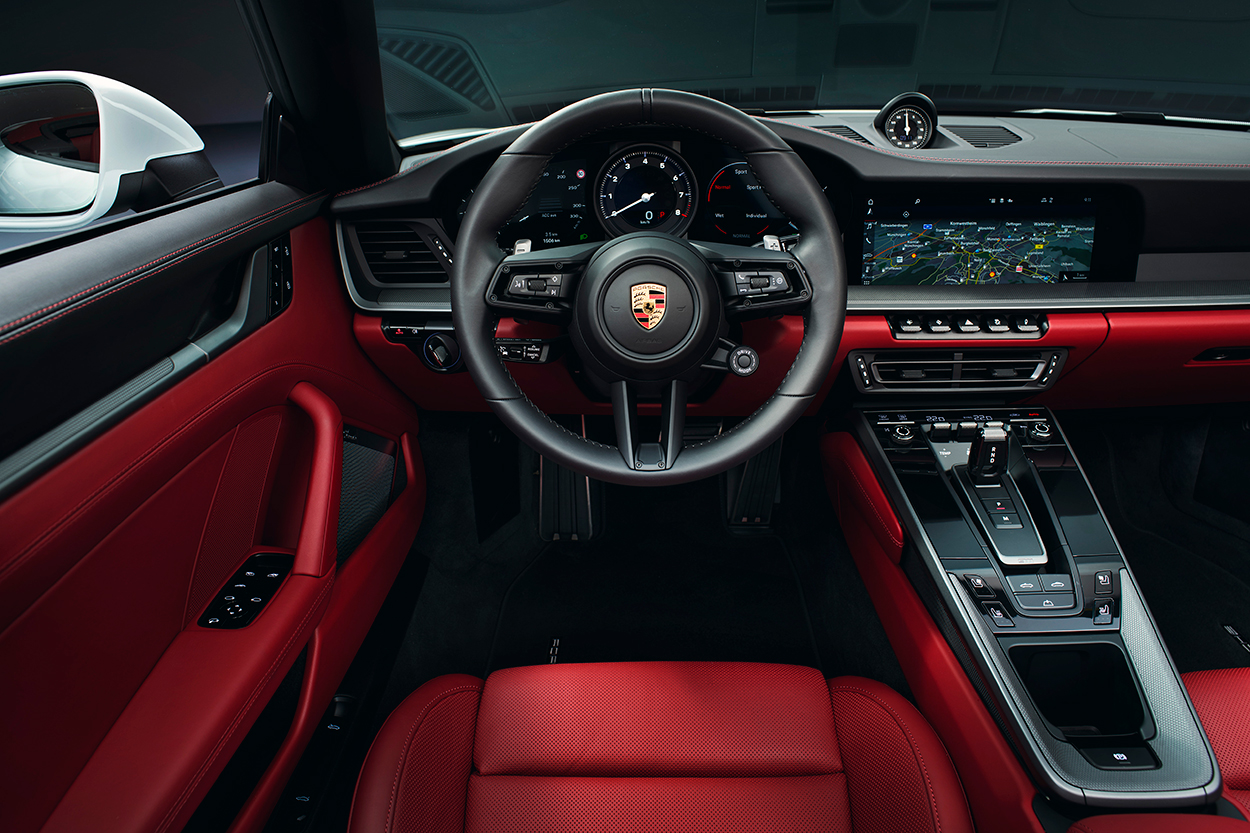 Porsche Active Suspension Management (PASM) is standard on the new Carrera, as are staggered wheel diameters measuring 19 inches up front and 20 inches at the rear. Drivers may pick between Normal and Sport settings using a rotary dial mode selector, which changes the damping rate and stiffness to better suit different driving situations.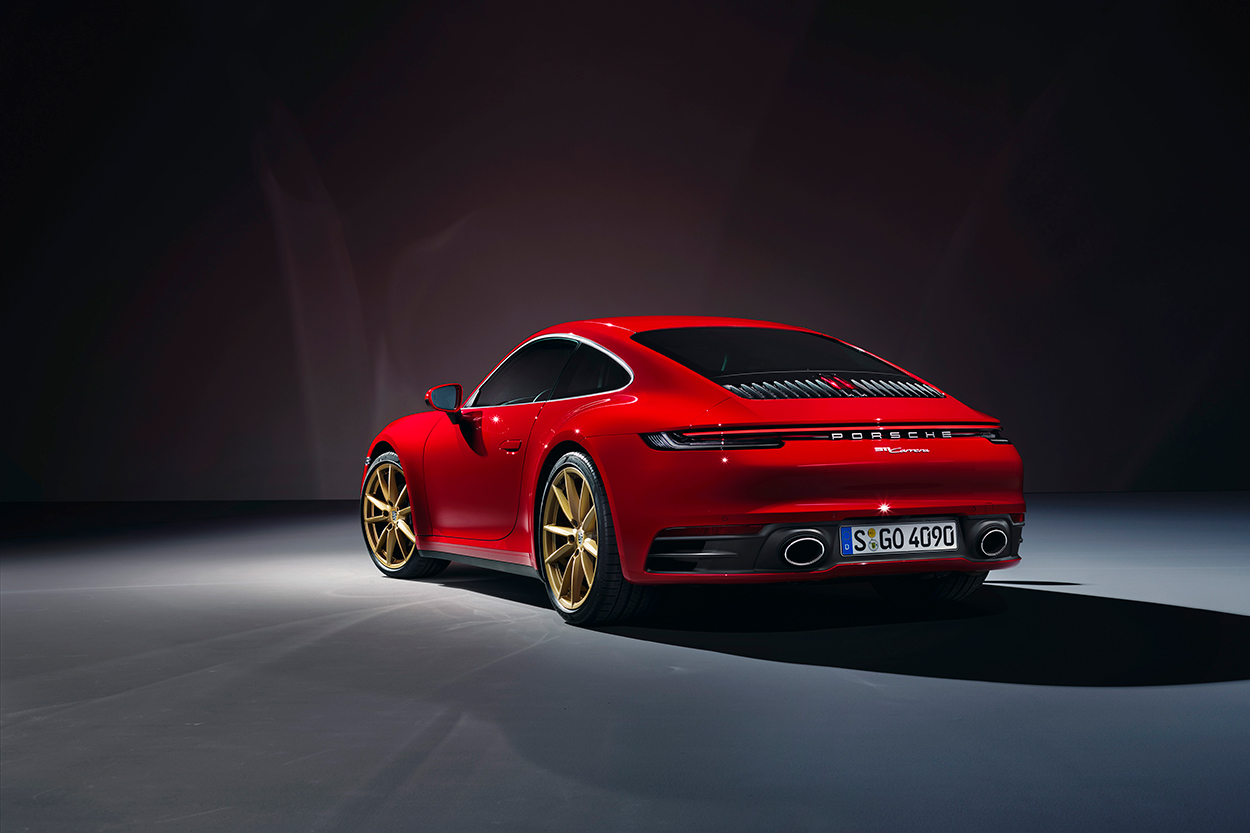 Stopping is done with four-piston brake calipers clamping 13-inch cast-iron rotors front and rear. Wet mode, which calibrates the car specifically for driving in the rain and was introduced on the 992 Carrera S and 4S, is standard on the Carrera.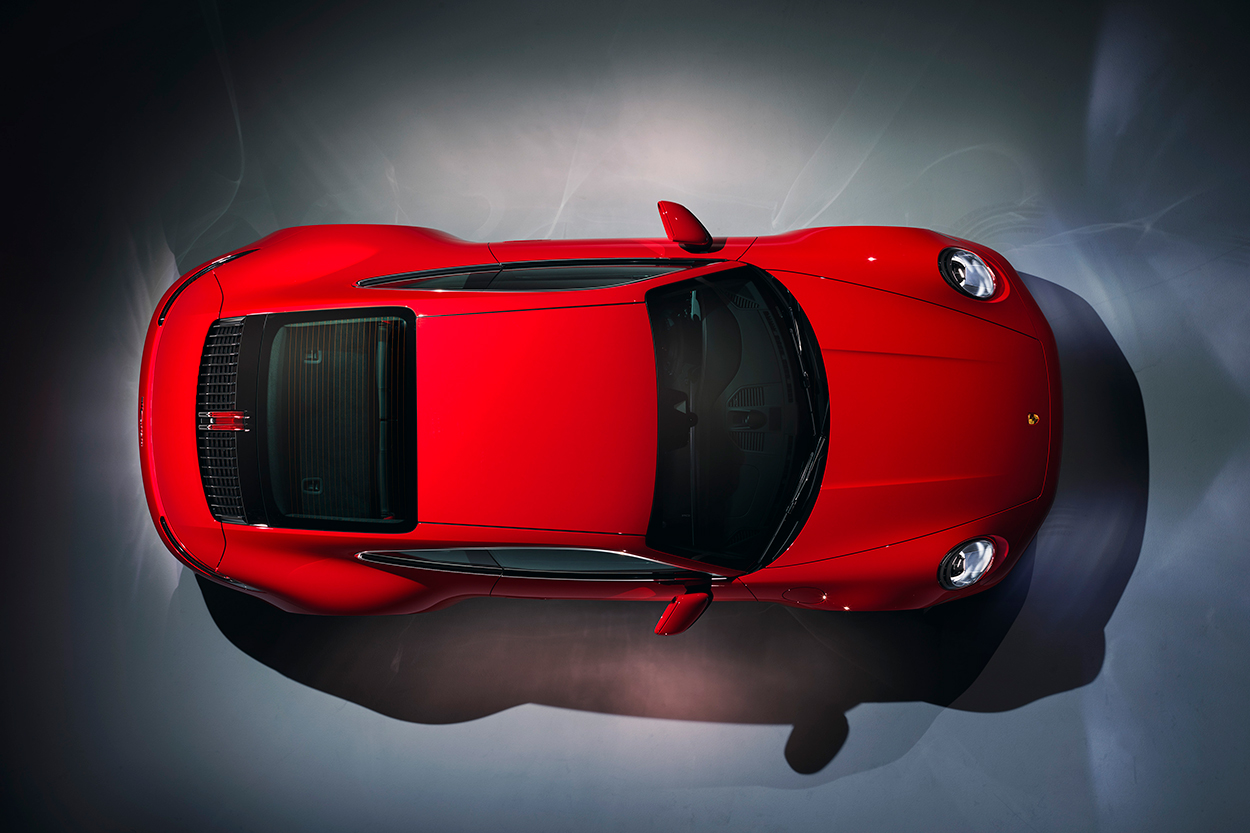 Now that all 911s receive the same wide body regardless of model variant, it's getting harder to tell them apart. Porsche says the new Carrera is distinguished from the Carrera S with rectangular tail pipes, one on each side. But if one opts for the sport exhaust, then the Carrera will have the same ovular exhaust pipes as seen on the Carrera S and 4S optioned with sport exhaust. We did not find any pictures of the new Carrera with the normal exhaust on Porsche's press site but will add them when they're available.
The new 911 Carrera is available to order now and should reach dealer showrooms in early 2020, Porsche says. The Carrear coupe's price has been increased by $6,300 over the previous-generation Carrera, to $97,400. The new Carrera Cabriolet starts at $110,200. Prices don't include $1,350 delivery fee.