Porsche Parade: Driving through the week in South Florida
Article by Damon Lowney
Photos by Damon Lowney unless noted
After the whirlwind of members prepping for concours, the welcome party, the concours itself, and then the concours banquet, the first half of Porsche Parade in Boca Raton, Florida gave way to time-speed-distance and gimmick rallies, tours, two days of autocross, various seminars, and that's just scratching the surface.
Click here to read about the first few days of Parade, including the concours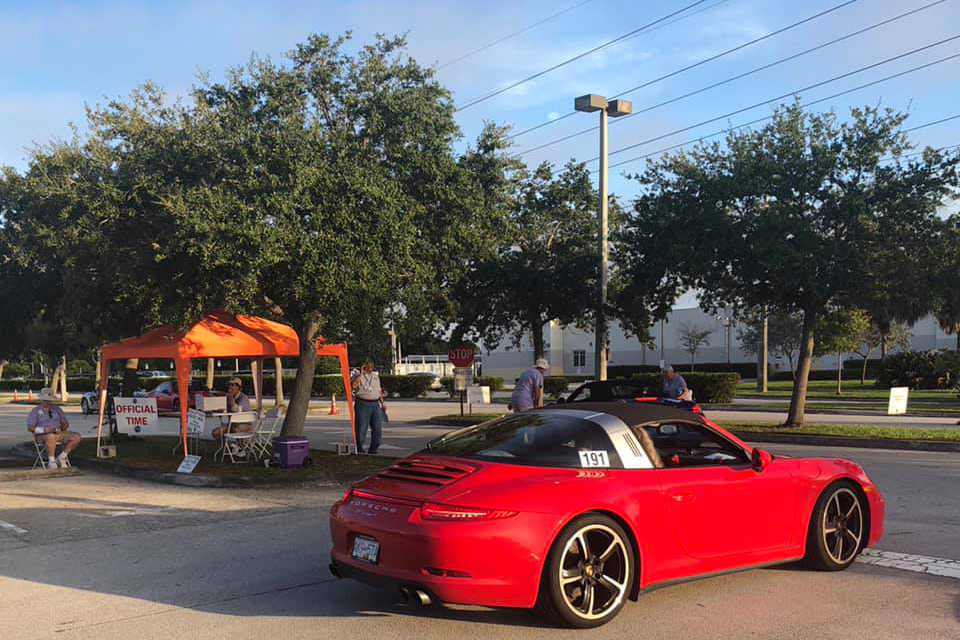 Above: Start of the Time-Speed-Distance Rally. Photo by Melinda Cagle
On Tuesday, members drove to the starting point of the Time-Speed-Distance Rally, which has a driver and navigator using maps and printed course directions to each checkpoint. Teams attempt to stick to the prescribed route and the speed limits without committing any errors, in the hopes to reach the end of the rally right on time. Points are taken away for teams that arrive too early or too late. That's not to be confused with the Gimmick Rally on Thursday, which had a Spring Break theme and made participants embark on a scavenger hunt in and around Fort Lauderdale.
Click here to watch Hagerty's Porsche Valuation Seminar at Parade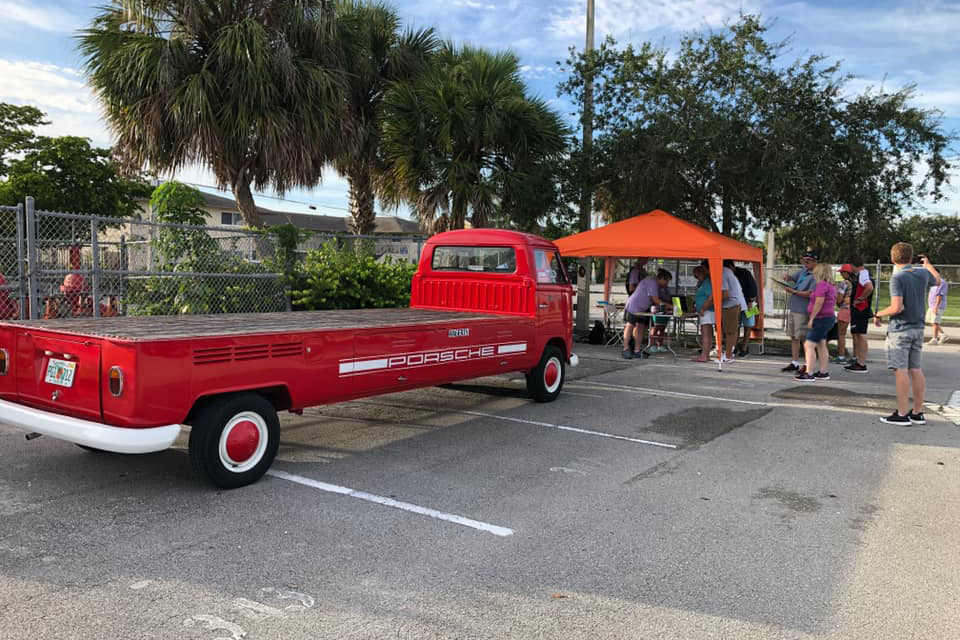 Above: Start of the Gimmick Rally. Photo by Melinda Cagle
Throughout the week, starting on Tuesday, Parade attendees had options to drive on several tours in South Florida, including to the Collier Collection at the Revs Institute, the Larry Wilson private collection, an airboat tour of the Everglades, and more.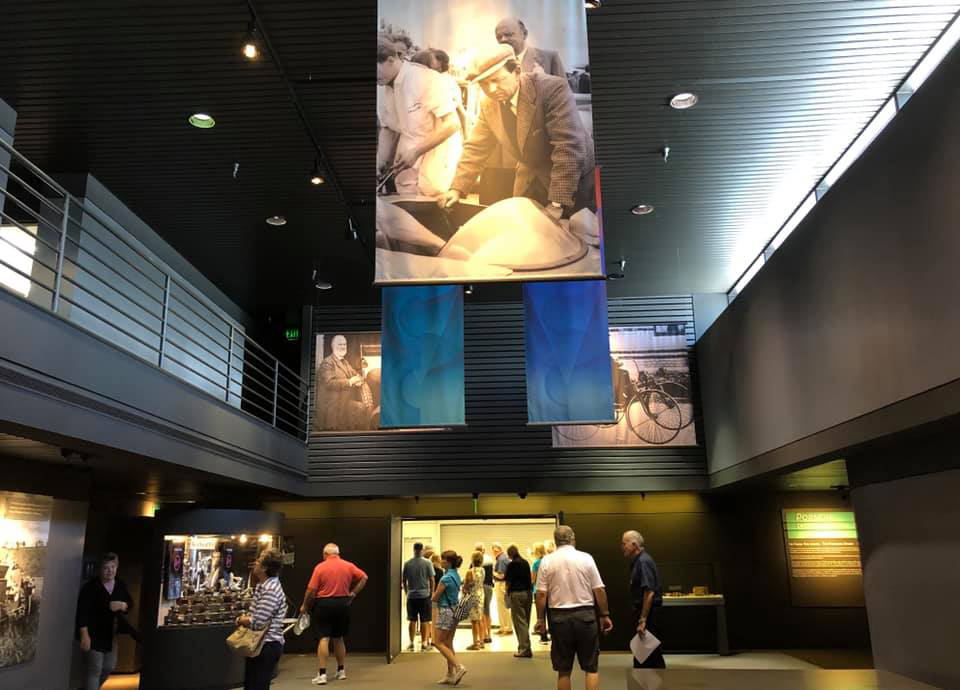 Above: Collier Collection at the Revs Institute. Photo by Melinda Cagle
The autocross this year took place on Palm Beach International Raceway's road course, which was set up with cones to slow drivers down into more technical sections. I photographed the autocross on Wednesday and happened to run into Rad Delgado, who was scoping out the course for his scheduled run time on Thursday.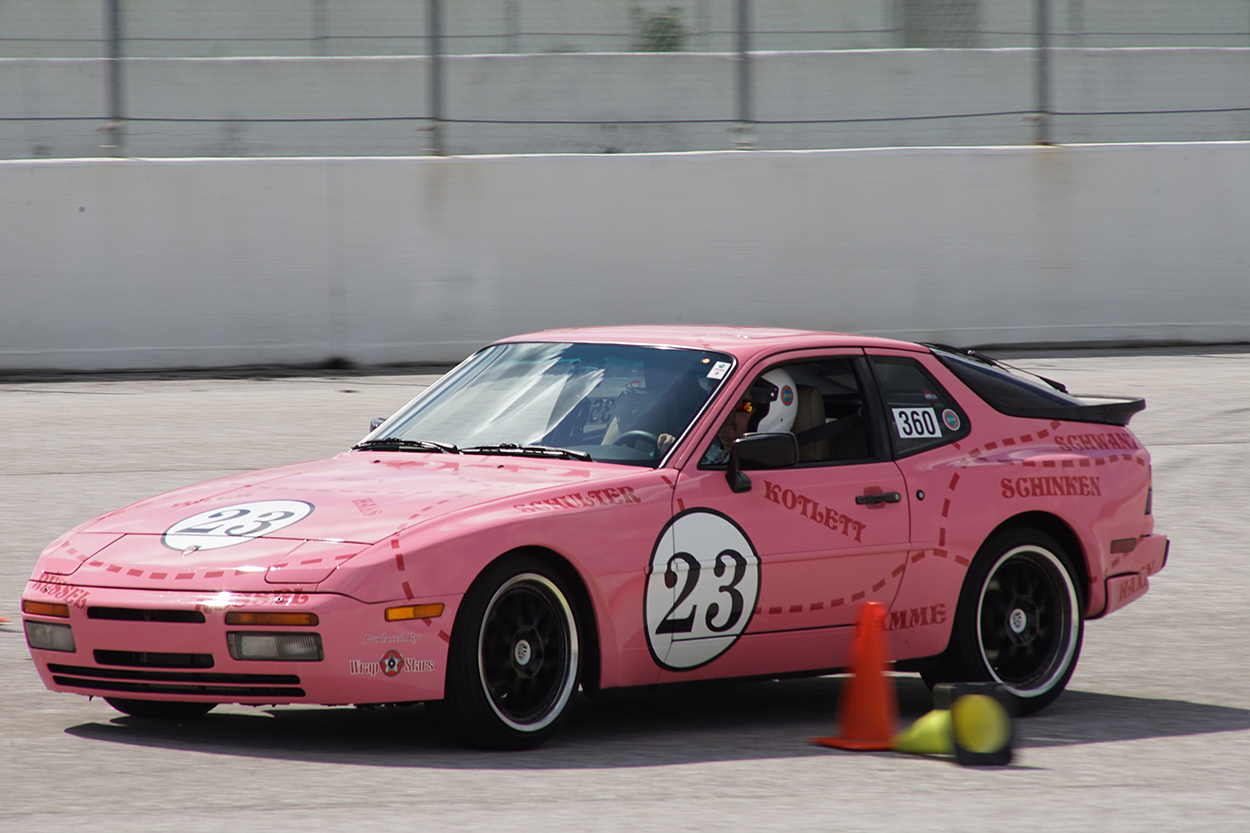 Above: Porsche 944 Turbo with a Pink Pig wrap at the autocross on Wednesday.
He seemed to know all the ins and outs to go faster in an autocross, and I learned on Friday that he'd won the autocross overall in his 2019 Porsche 911 GT3 RS. He was several seconds faster than second place.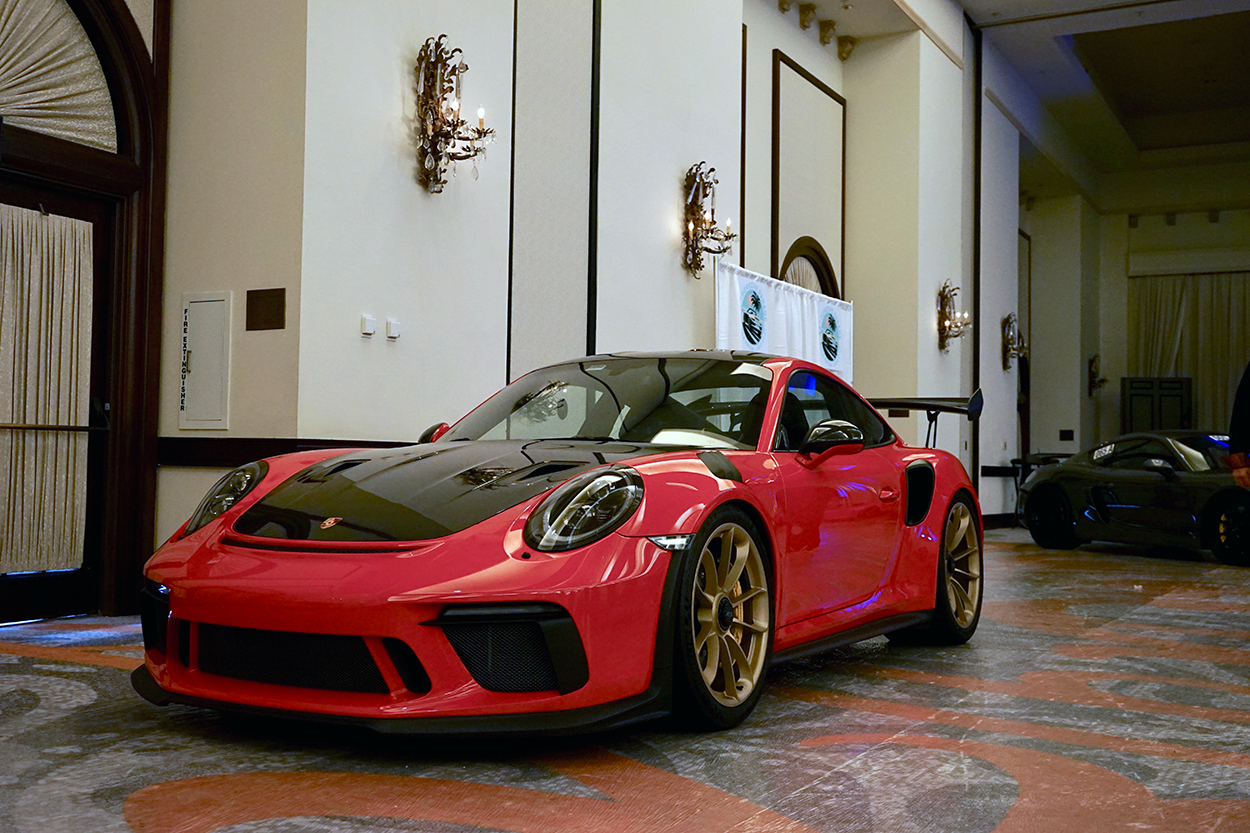 Above: Rad Delgado achieved the quickest time at the autocross in his 2019 911 GT3 RS.
A highlight of the autocross, especially those who may not have signed up to participate, was the opportunity to drive two Porsche 718 Cayman GTSs on a separate track, a small course with many constant radius curves. The catch: One car had Michelin Pilot Sport 4S tires, and the other wore Continental Extreme Contact Sports. We'll have a writeup of our experience soon.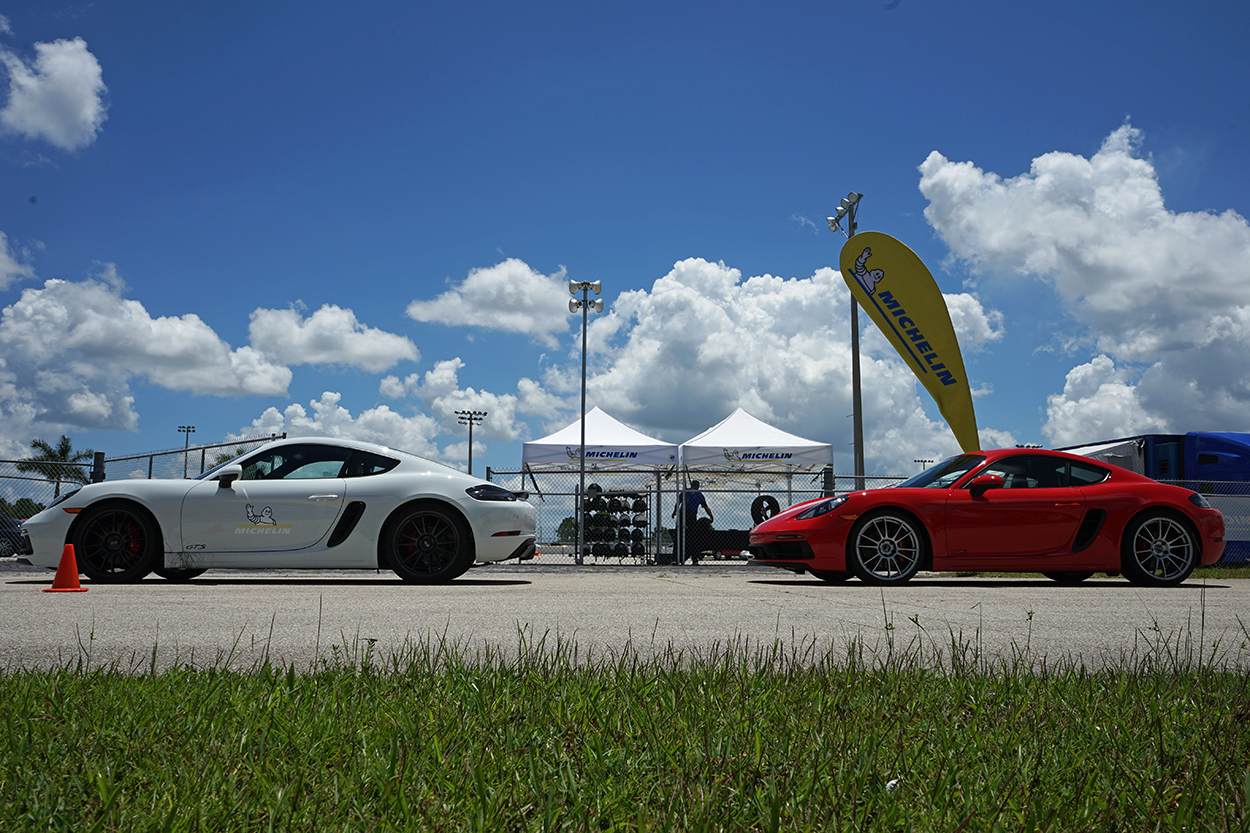 Above: Michelin brought Pilot Sport 4S tires to compare against a competitor's offering at the Drive and Compare event. Porsche provided the 718 Cayman GTSs.
Amongst all the Parade events, there was one thing PCA Executive Director Vu Nguyen had to take care of, and that was surprising a raffle winner and getting it all on camera. Look forward to watching that video tomorrow on our YouTube channel and finding out who the raffle winners are.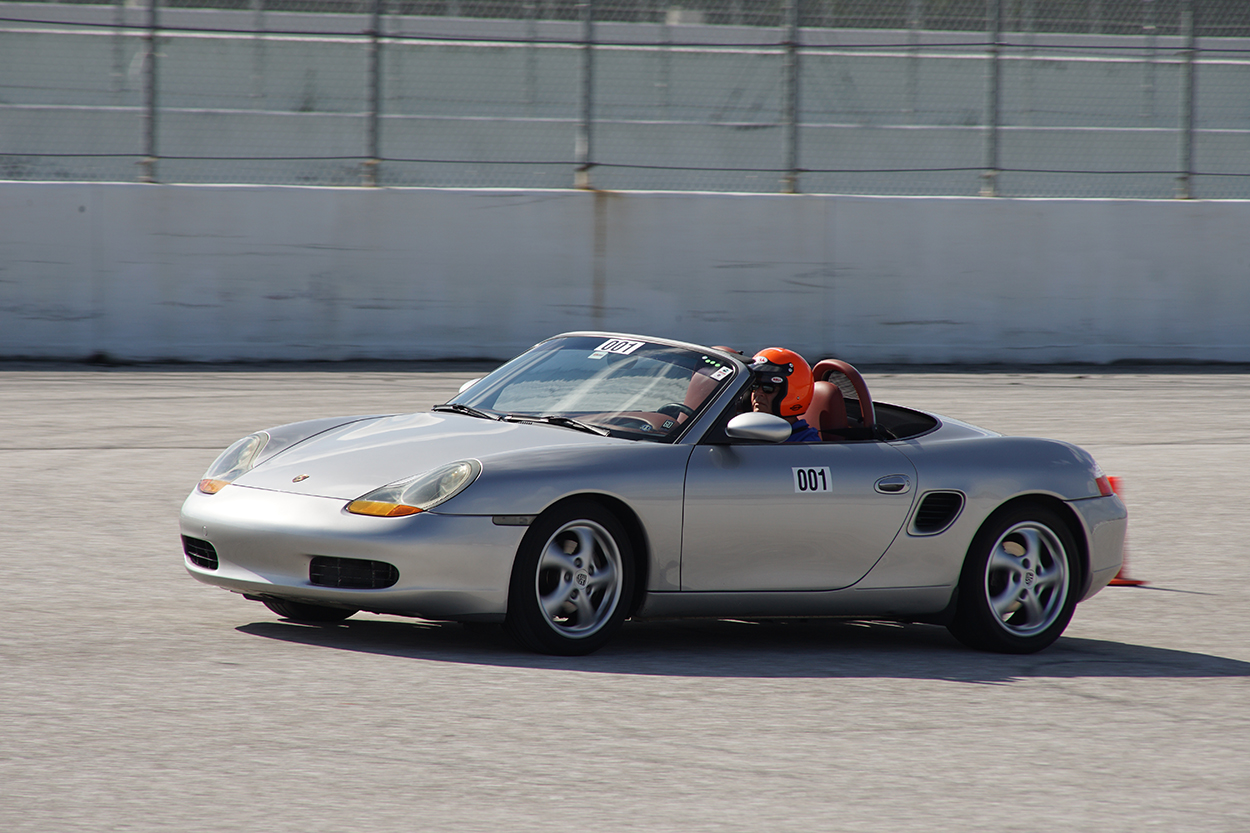 It was hard to miss a row of Porsche Motorsport-themed surfboards in the Parade hospitality area, and PCA had plans for them later in the week, when three were auctioned off at the Autocross Banquet on Friday and the Victory Banquet on Saturday. The Gul-livery-inspired board went for an impressive $4,500, but that turned out to be a steal compared to the $7,500 given for the Pink Pig board and $7,100 for the Porsche Heritage Design board. All proceeds went to the Joe DiMaggio Children's Hospital.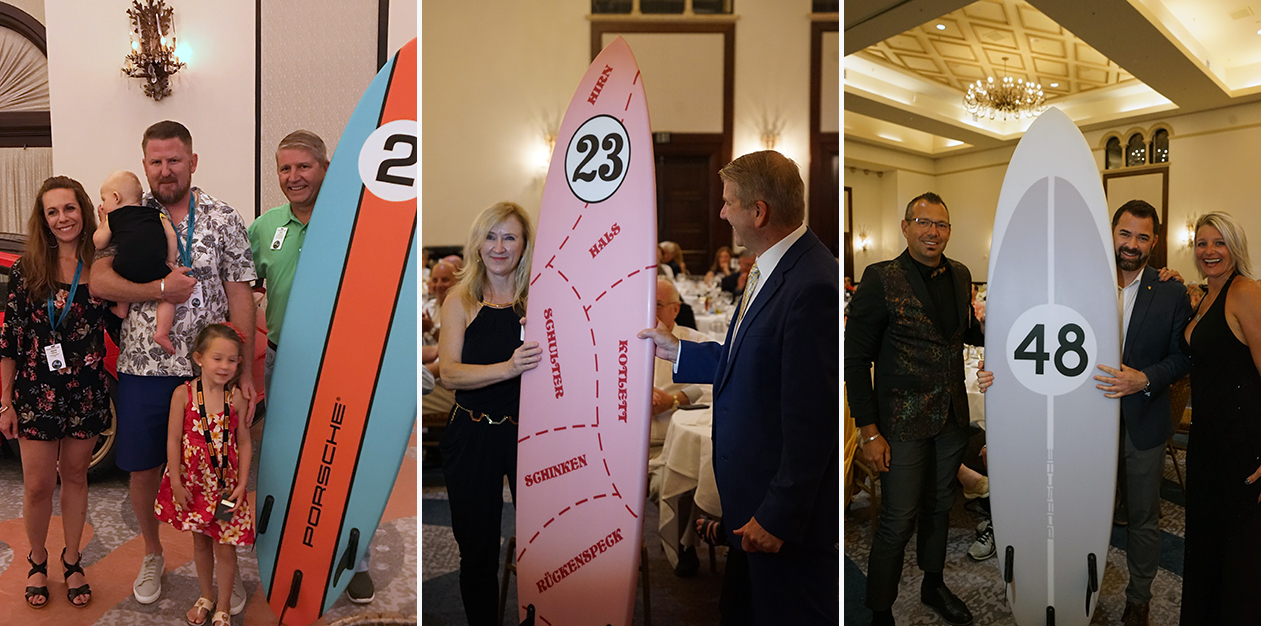 Above: PCA members won these Porsche Motorsport-inspired surfboards in two auctions. The proceeds, totaling $19,100, go to Joe DiMaggio's Children's Hospital.
And what would Porsche Parade be without a procession of Porsches? That was covered in high style with an escort by the Florida Highway Patrol, which kept more than 200 Porsches together and in line during the procession.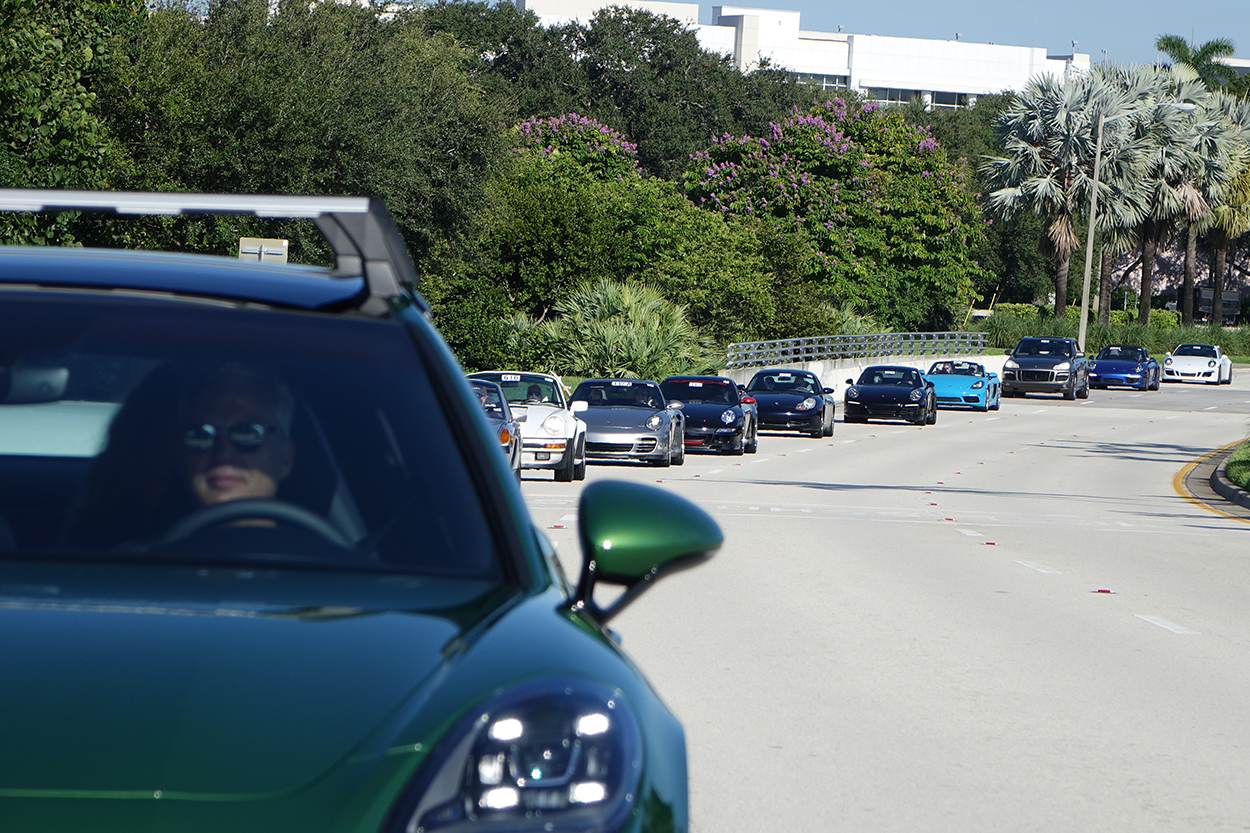 Above: President and CEO of Porsche Motorsport North America Daniel Armbruster drives a Panamera Sport Turismo in the Procession of Porsches.
Porsche Parade 2019 turned out to be a great week with lots of friends and Porsches. We encourage you to visit Porsche Parade social media pages linked below (and of course PCA National pages) to see even more of the fun we had last week.
Facebook | Instagram | Twitter