RM/Sotheby's to liquidate the Taj Ma Garaj Porsche collection
Article by Rob Sass
Photos by Darin Schnabel ©2019 Courtesy of RM Sotheby's
RM/Sotheby's has a long history of knocking it out of the park with sales of private collections. 20 years ago, this was the domain of Christies and a young David Gooding. RM hired Gooding away from Christies, and together, they proceeded to knock Christies out of the North American classic car auction business. David of course started his own auction house in 2004, but it's RM/Sotheby's that still retains this piece of the auction world. John Dixon's Taj Ma Garaj Collection is the latest collection to be liquidated by RM/Sotheby's, and given the demographics of the hobby, it won't be the last. The 30 automotive lots are almost entirely Porsches (and, they're being sold at no reserve), so naturally, we'll be paying attention. Here are some of the lots that have caught our eye.
---
1988 Porsche 911 Turbo "Flat-Nose"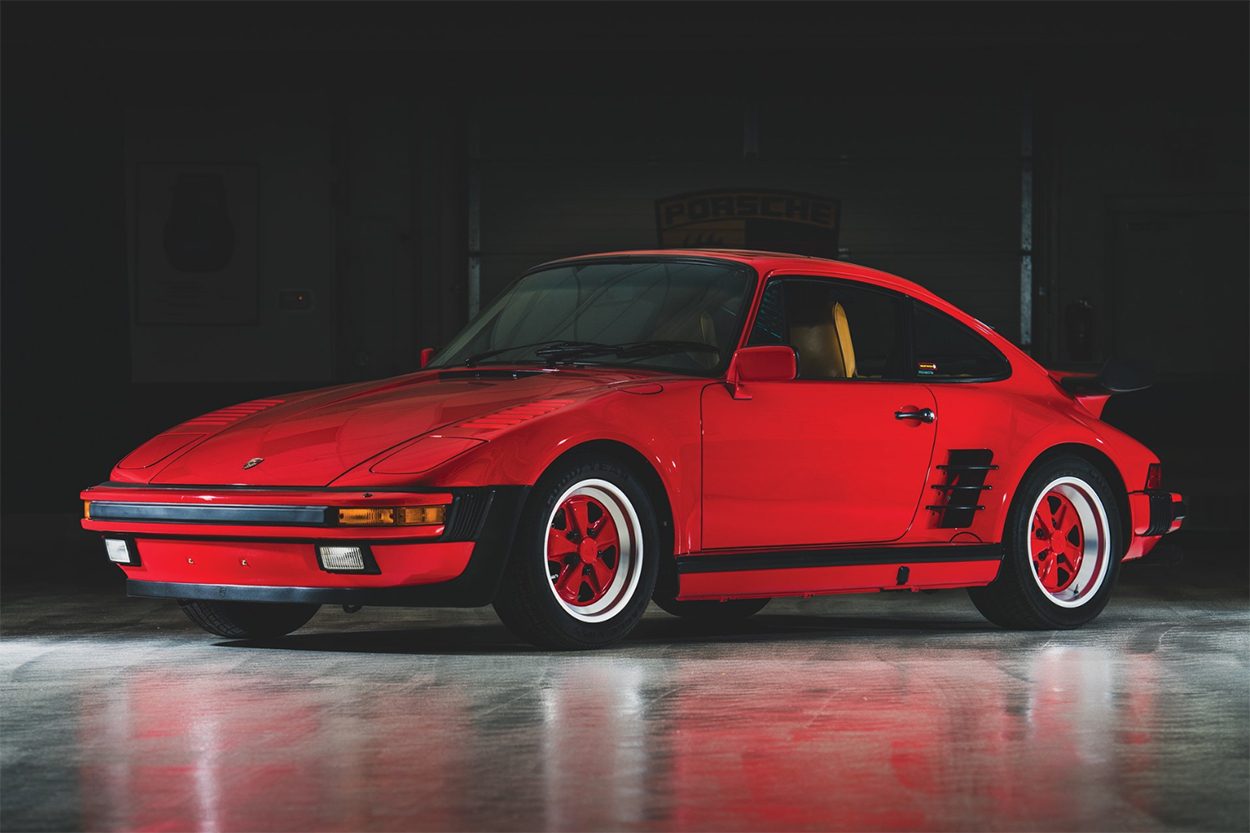 The descriptions haven't gone up yet on the RM site, and we don't have a catalog, but this appears to be a factory M505/M506 flat-nose car with side vents and boxed rockers in Guards Red — the quintessentially '80s dorm room poster spec. While these cars can be polarizing, you'll be guaranteed adulation at RADwood, and with Gen-Xers and Millennials taking over the classic car world, this car's best days are clearly in front of it.
---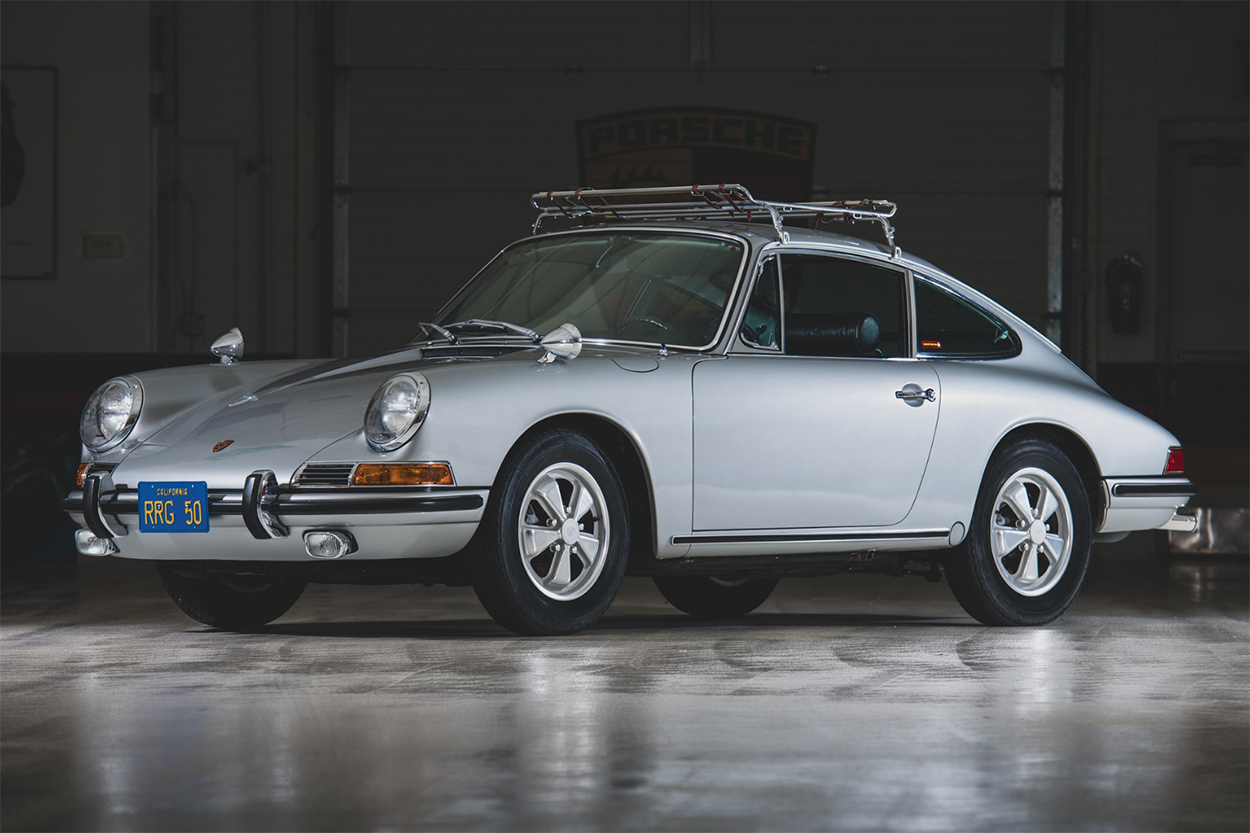 The '67 S is a special car. It's the only SWB 911S to be offered in the US and it's a peaky screamer of a car. Riding on skinny 4.5-inch Fuchs and 165/15 tires, it's a pretty little handful. This one appears to set a world indoor record for the most accessorized early 911 extant — a causal review of the photos reveals a period green-font VDO outside temperature gauge, a roof rack, headrests, and Talbot "bullet"-style fender mirrors.
---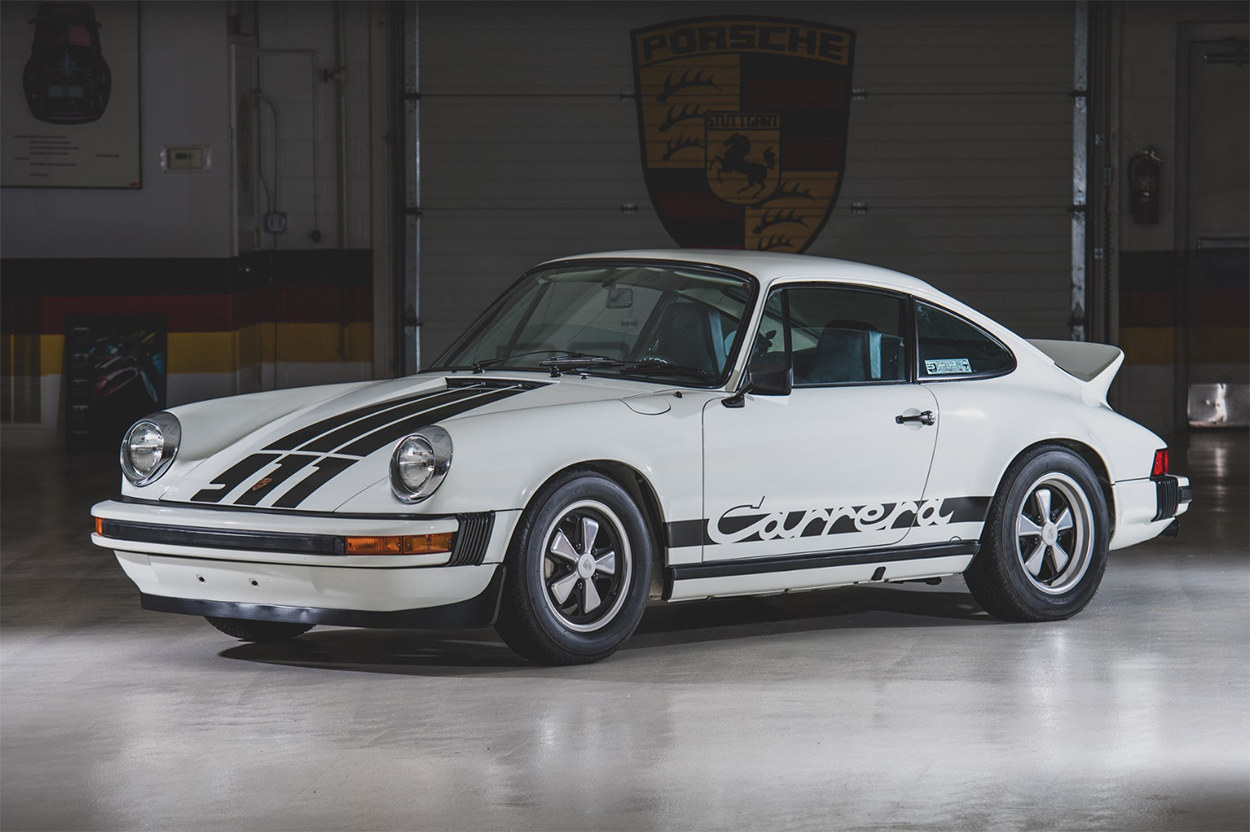 Truth be told, the US-spec Carreras were mainly a cosmetic thing. A ducktail, some graphics, and wider rear fenders and tires were about it. They were in no way mechanically similar to the Rest of World mechanical fuel injection (MFI) Carreras that we didn't get in the U.S. Nonetheless, like 964 RS Americas, they have their following. We like this car for its livery, not necessarily the rather common Grand Prix White and Black trim. The fact that it sports both the Carrera side script and the hood "safety stripes" sends the graphic-to-paint surface ratio positively off the charts.
---
1981 Porsche 924 Carrera GTS Club Sport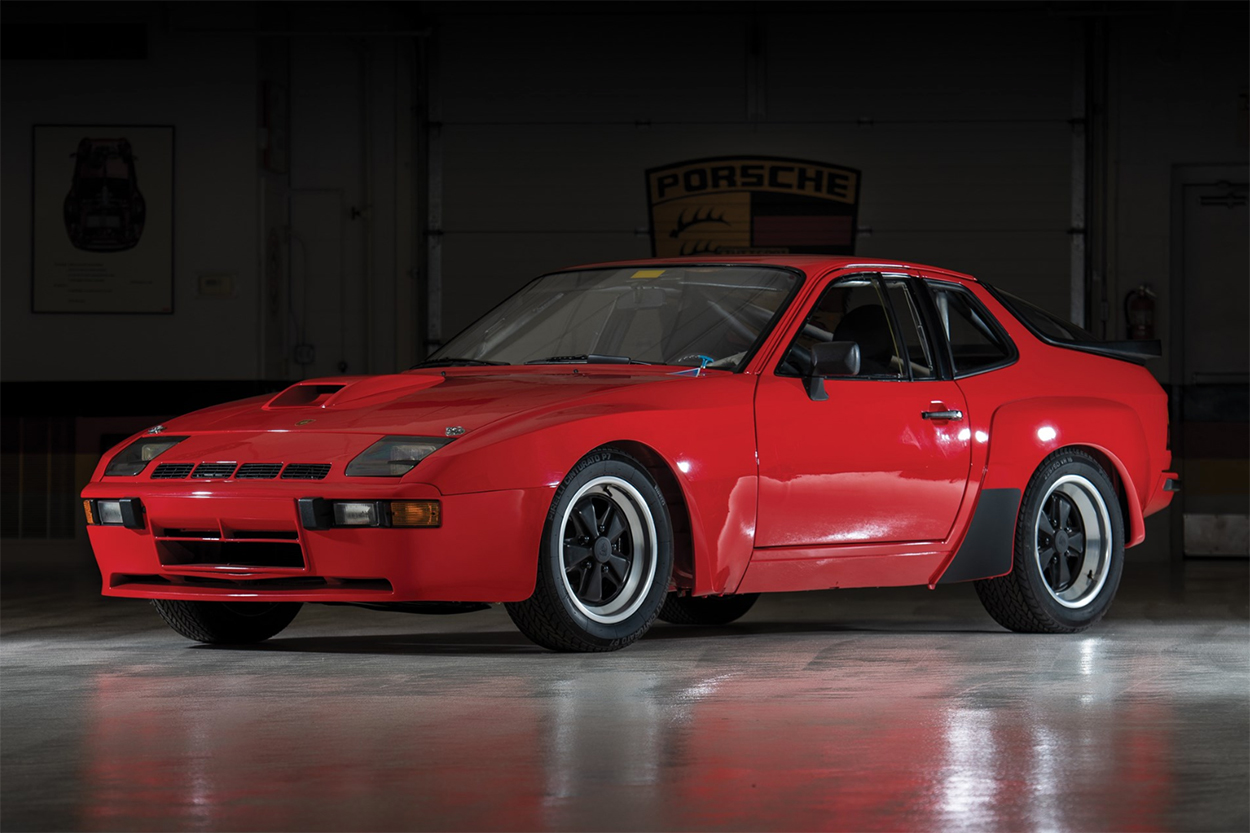 This is hands down one of my favorite transaxle cars — a legit homologation special with more cool details than I can count, from the hood scoop to the nose vents to the the rear flares and the fixed, Plexiglass-covered headlamps. I can daydream all I want about the no-reserve status of the car, but it ain't going to be remotely affordable. Sigh.
---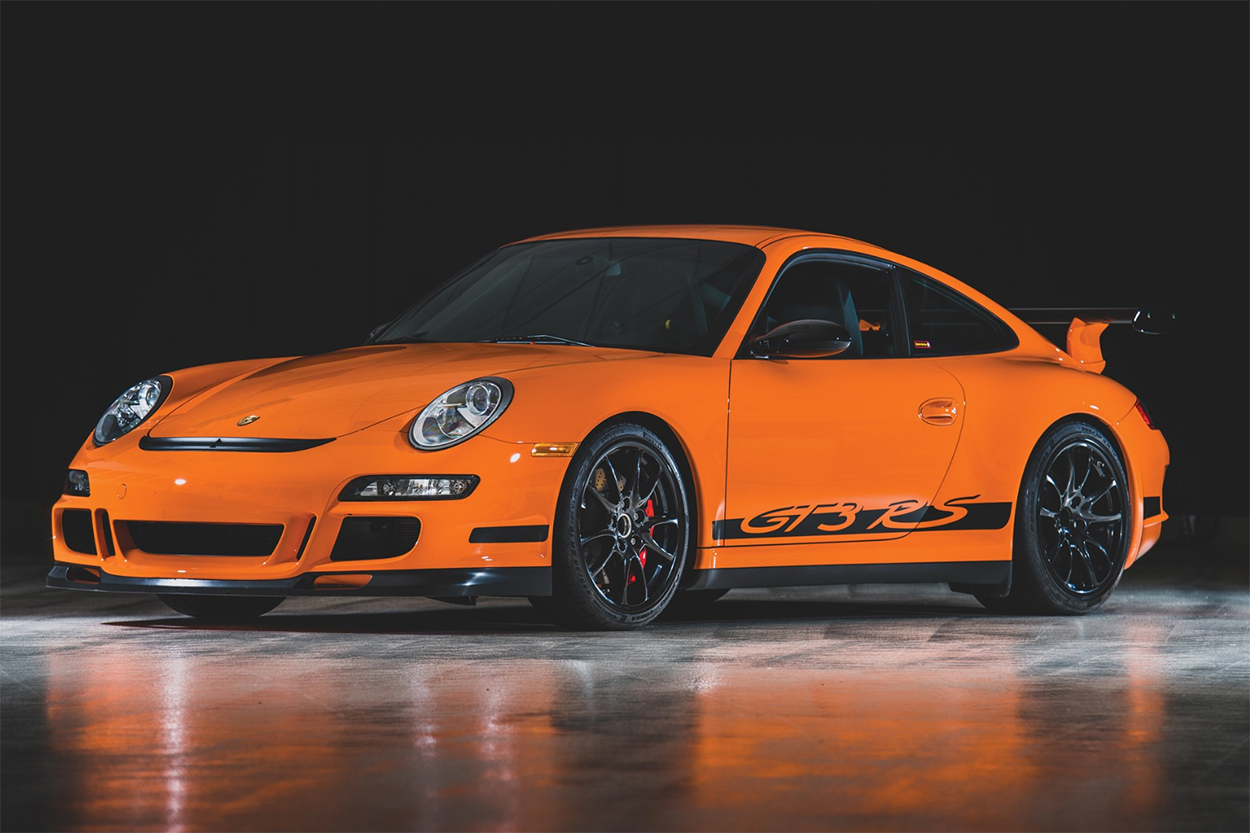 One of the most desirable cars in the sale is just 12-years-old. An orange and black 997.1 GT3 RS. 409 naturally aspirated horsepower, manual transmission, hydraulic steering — the Homer Simpson-esque drool is forming on the corner of my mouth as I type this.