Modern Porsche market will be tested in Monterey
Article by Rob Sass
Modern, low-production, high-performance Porsches have developed an impressively strong position in the collector-car market. Porsche's ability to deliver cars with a compelling combination of looks and Nürburgring Nordschleife-proven performance has resonated sufficiently with buyers to push prices well above the MSRP and maintain them there even after the introduction of newer and more capable versions. Recently, however, some softening in the market has been evident as fear of an economic downturn looms. So, the question going into the Monterey auctions is whether modern Porsche prices will hold or tumble. Here are a few of the Porsches from the 1980s to the present that we'll be watching.
---
2011 Porsche 911 GT3 RS 4.0 (Lot #325 RM/Sotheby's)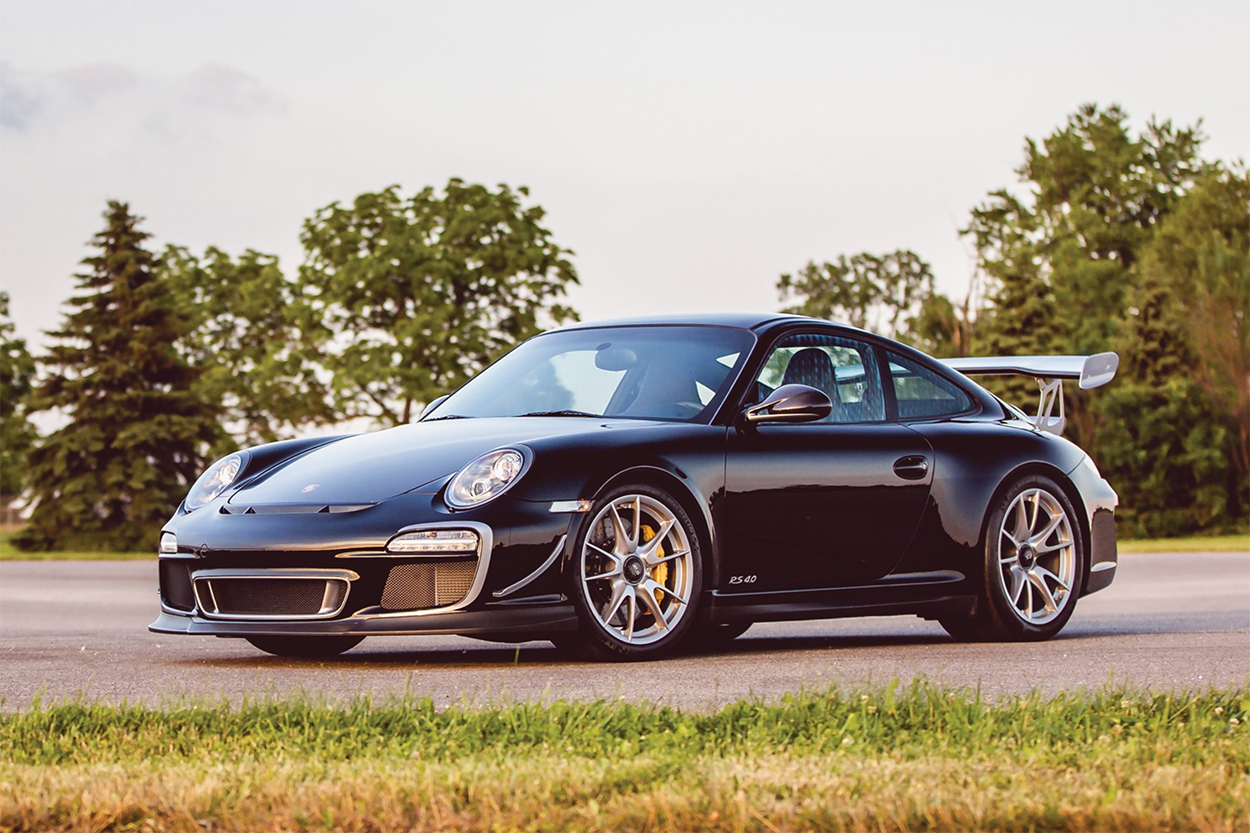 Theodore W. Pieper ©2019 Courtesy of RM Sotheby's
Described by the catalog as "the final and most expensive GT3 RS 4.0 produced" and built for Jerry Seinfeld, somewhat paradoxically outfitted for a normally minimalist GT3 RS, the car is liberally trimmed in leather and carried an original MSRP of $245,515. The pre-sale estimate is around double that — $500,000 to $600,000.
---
2005 Porsche Carrera GT (Lot #247 RM/Sotheby's)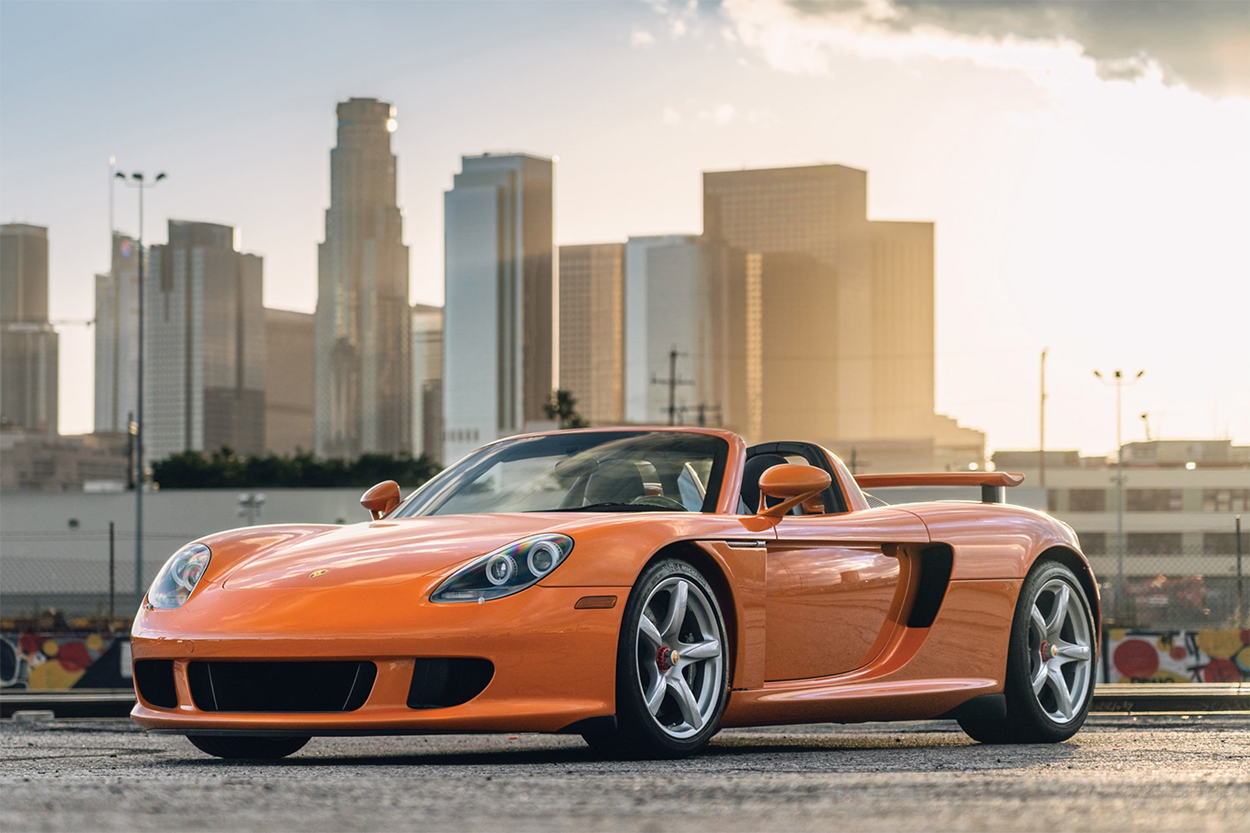 Mo Satarzadeh ©2019 Courtesy of RM Sotheby's
One of the last truly analog supercars, the Carrera GT is firmly ensconced in the pantheon of modern Porsche classics.  Even the quickest glance at this car indicates that it stands out among its peers — it's finished in a unique paint-to-sample shade of metallic orange called Arancio Borealis, and the car has just 265 original miles. The pre-sale estimate is double what a silver car with perhaps 10,000 miles might fetch — $1,200,000 to $1,500,000.
---
1991 Porsche 911 Reimagined by Singer (Lot #14 Gooding & Company)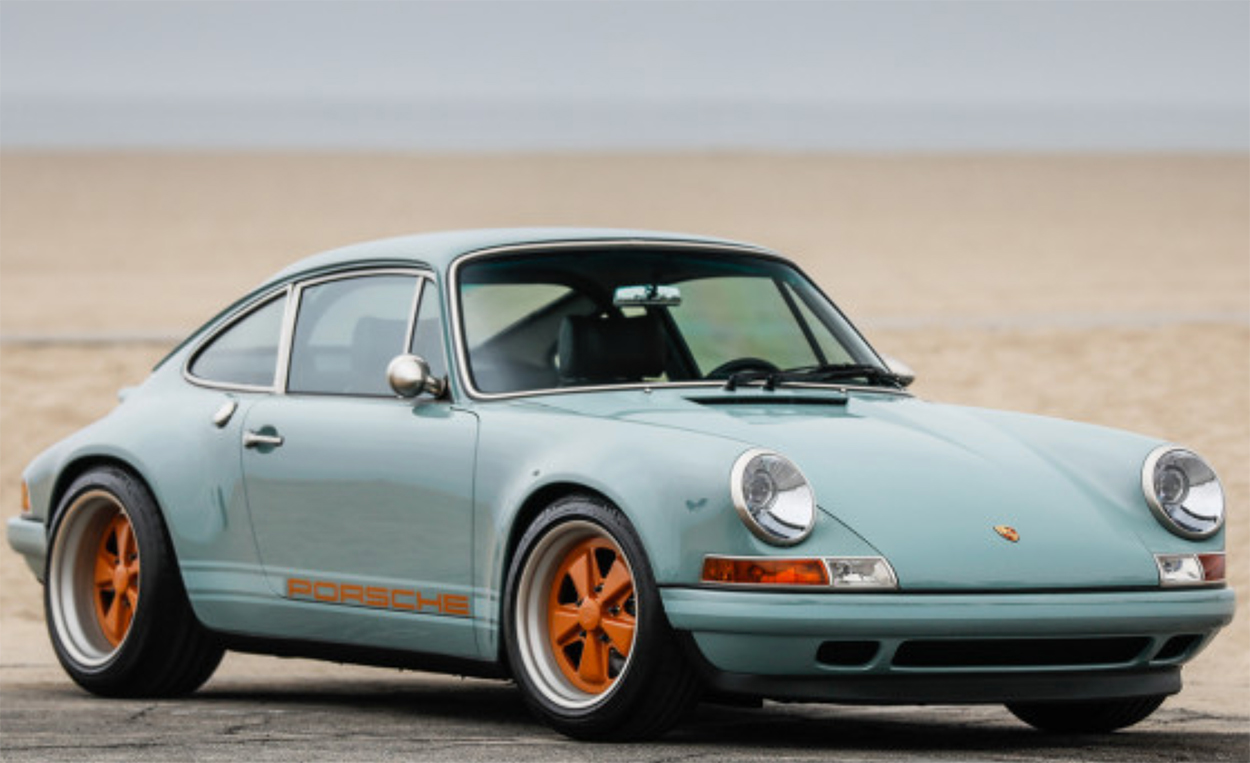 Photo coutesy Gooding and Company
Singer Vehicle Design is celebrating its 10th anniversary this year in Pebble Beach. The 911s that have emerged from the Sun Valley, California shop have garnered almost universal acclaim in terms of what can be done with the now almost 30-year-old 964 platform. Amazingly, no Singer 911 has been offered at a public auction until now.  This one was specified in lightweight fashion with no A/C or sunroof. Most market-watchers expect Singer 911s to be perennial blue-chip cars, much like Alois Ruf's creations from the 1980s. It will be interesting to see what this Singer does against its pre-sale estimate of $800,000 to $1,000,000 — hundreds of thousands of dollars more than the estimate for a factory Porsche 911 GT3 RS 4.0.
---
1988 Porsche 959 Sport (Lot# 28 Gooding & Company)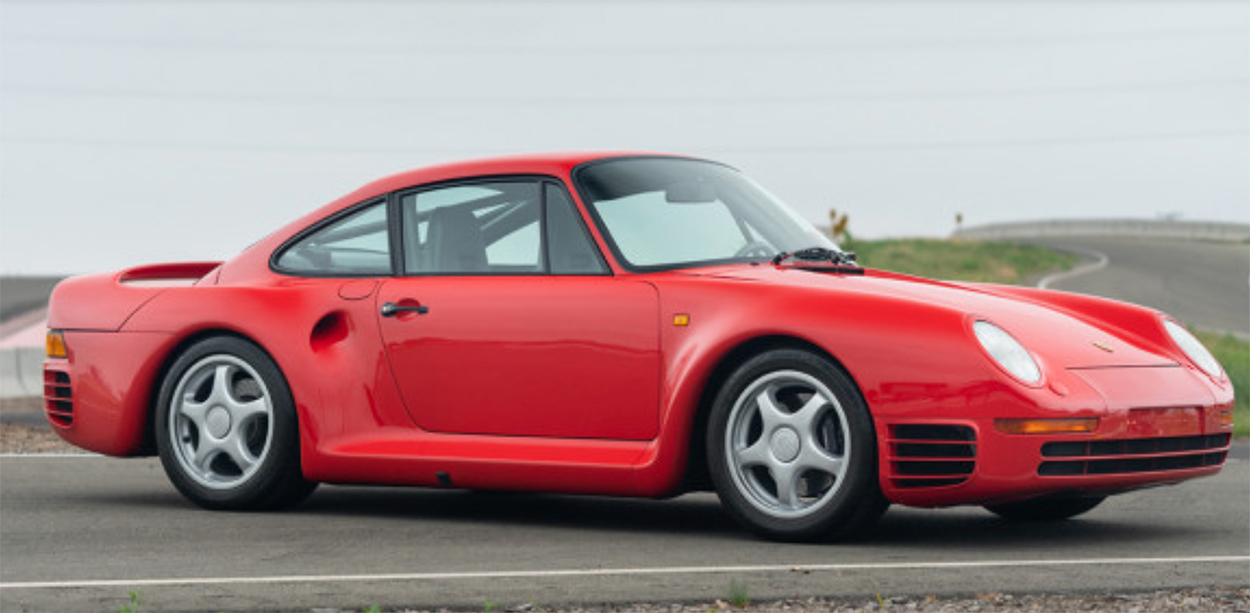 Photo coutesy Gooding and Company
The 959 dichotomy followed that of the earlier 2.7-liter Carrera RS, which was offered in Touring and Lightweight configurations. The 959 version of the Touring was called "Komfort" and the Lightweight was called "Sport." As with the RS 2.7, the cushier-spec cars were more numerous. It's rare to see a 959 Sport come to market, particularly one with this kind of provenance; it's first owner was Los Angeles royalty Otis Chandler, the late publisher of the Los Angeles Times. The pre-sale estimate of $2,000,000 to $2,400,000 seems spot-on.
---
2019 911 GT3 RS (Lot # 70 Bonhams)
The 991.2 GT3 RS may well be the current high-water mark for a normally-aspirated street 911. And with word on the street that there remains an ample supply of new 991 GT3s in the dealer pipeline, it will be interesting to see what this 250-mile nearly new example does. The pre-sale estimate is $225,000 to $275,000.