2019 Werks Reunion Monterey was biggest ever with 650 registered Porsches [w/video]
Article and photos by Damon Lowney
There was a palpable sense of excitement in the air as the sun tried to burn off the early morning fog, which kept wafting through the valley and obscuring the view down two fairways of Porsches at Werks Reunion Monterey. Eventually the sun prevailed at Corral de Tierra Country Club, and by mid-morning 650 registered Porsches were in full view. This was the largest Werks Reunion yet, with thousands of spectators joining this celebration of Porsche.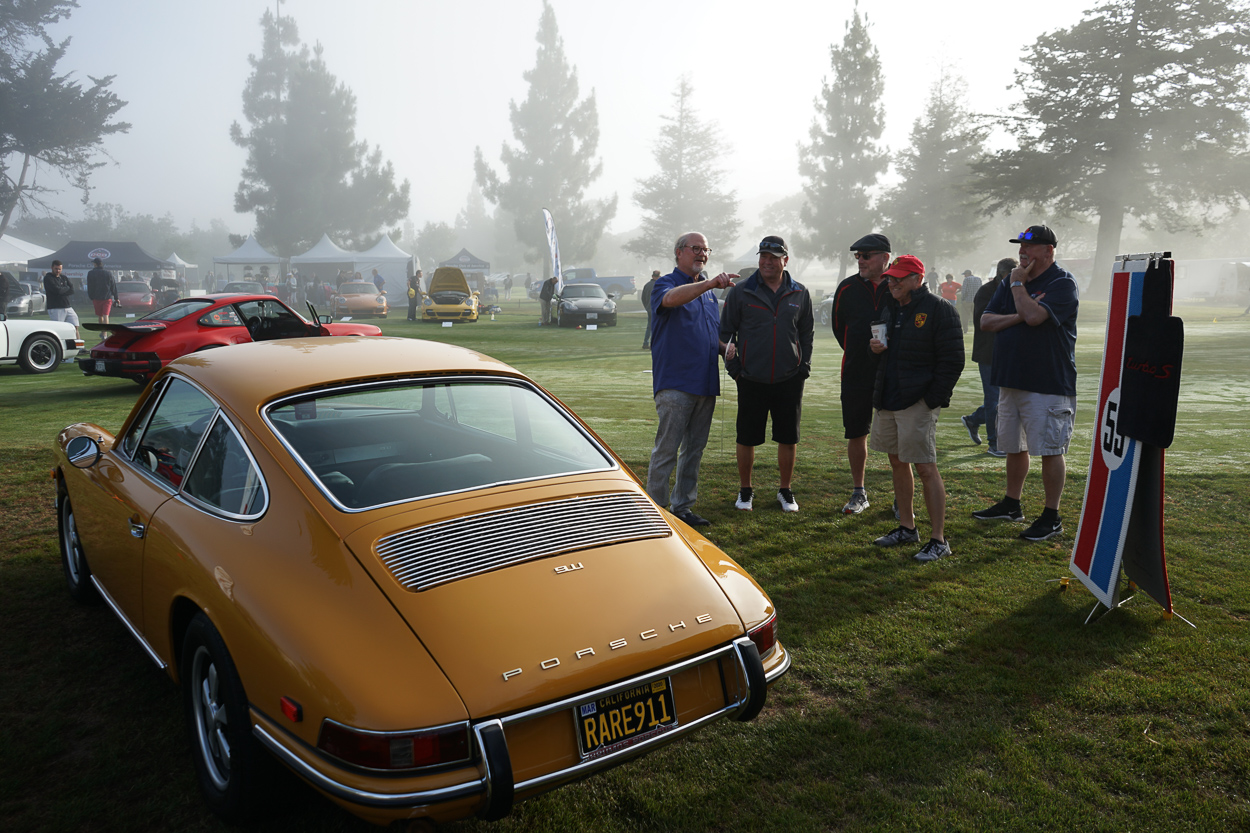 Above: Official Werks Reunion artist Kelly Telfer speaks with attendees in the morning.
Since the first Werks Reunion in Monterey back in 2014, Michelin has sponsored the West Coast event, and this year the tire company brought an exquisite display of three Porsches reimagined by Singer — 964-generation 911s with powerful, air-cooled flat six engines and carbon-fiber bodywork.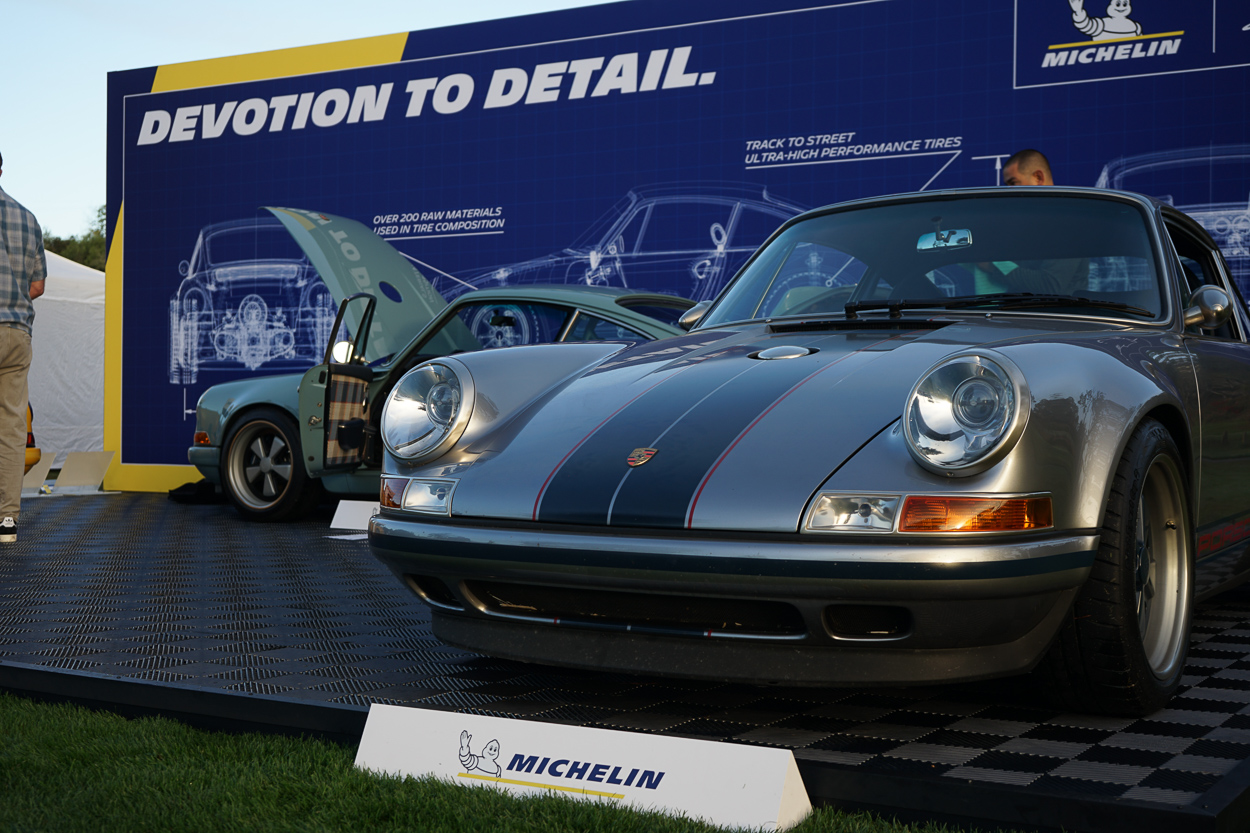 Above: Michelin brough a display with Porsches reimagined by Singer.
Singers were not the only "reimagined" Porsches present, as Guntherwerks brought its remastered Porsche 993, also a powerful sports car with a custom air-cooled flat six and loads of carbon fiber body panels. Attendees swarmed the cars all day.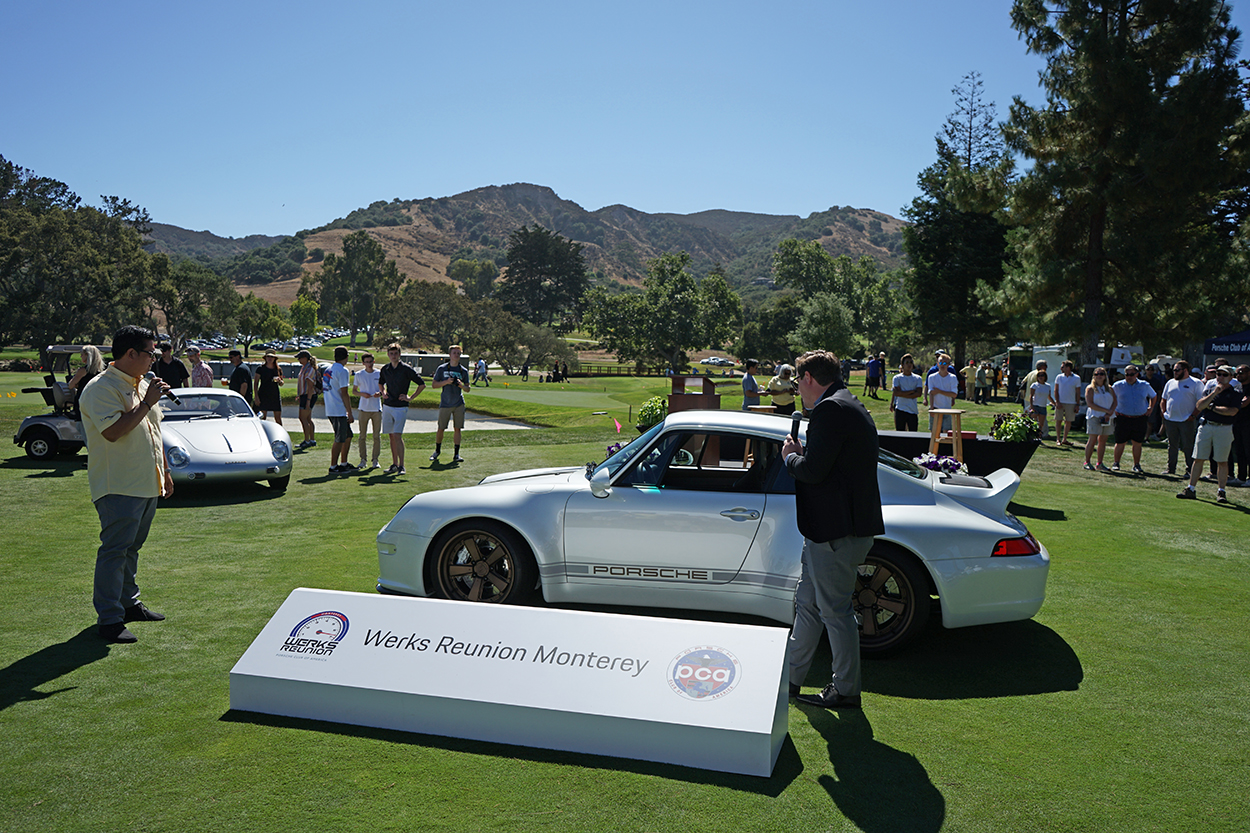 Above: Guntherwerks' remastered 993.
Porsche Cars North America, also a serial supporter of Werks Reunion, set up its booth with several new Porsches, Porsche Design accessories, Porsche Classic, and more. A 911 GT3 Cup race car was a welcome sight to see parked next to a humble 914.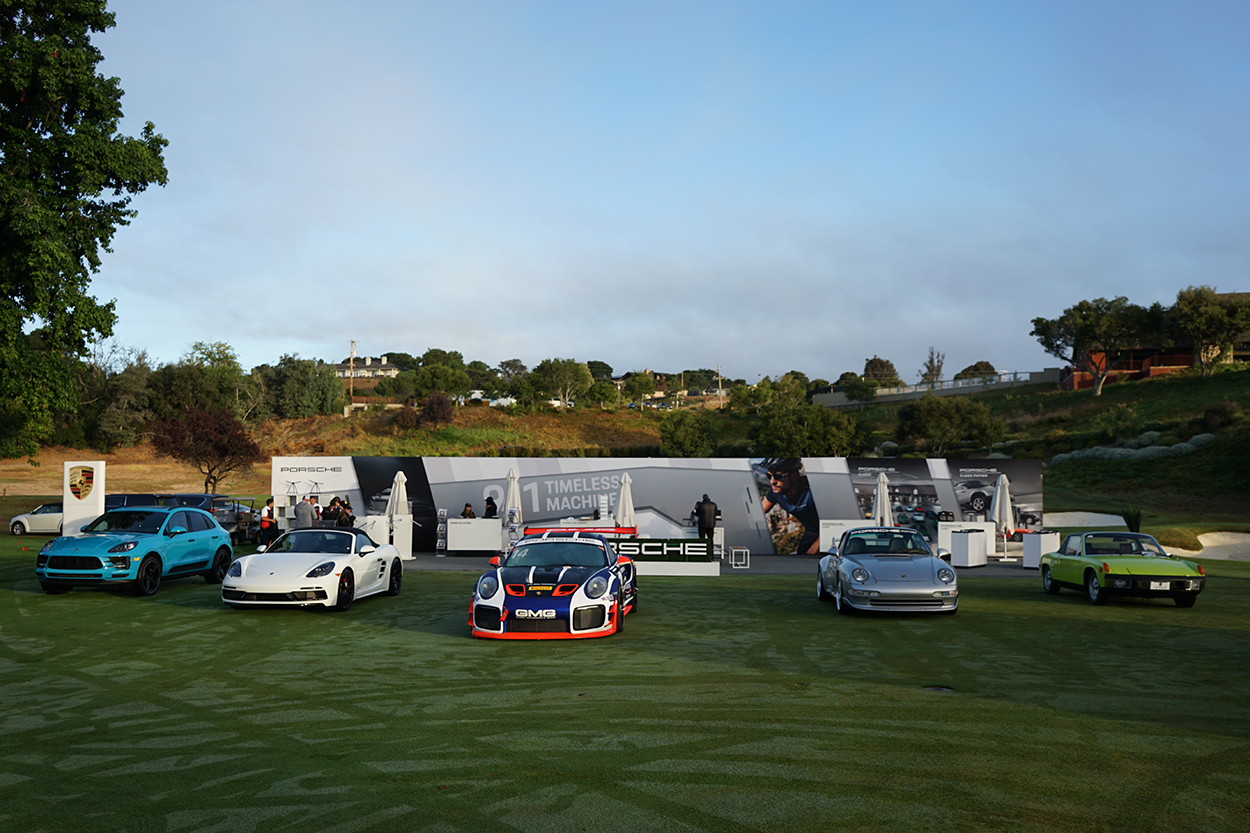 Above: Porsche's booth had a mix of new, old, and raceworthy.
This Werks was special in other ways, in addition to the gathering of Porsches and car enthusiasts. For the first time, Dr. Wolfgang Porsche, his wife Prof. Dr. Claudia Hübner, and Butzi Porsche's son Mark Porsche visited the event. PCA President Tom Gorsuch accompanied them as they walked the event admiring the cars and how the automaker and PCA can bring people together year after year. Dr. Porsche was even spotted in the PCA store speaking with former race car driver Margie Smith-Haas, who was selling her famous Porsche pillows.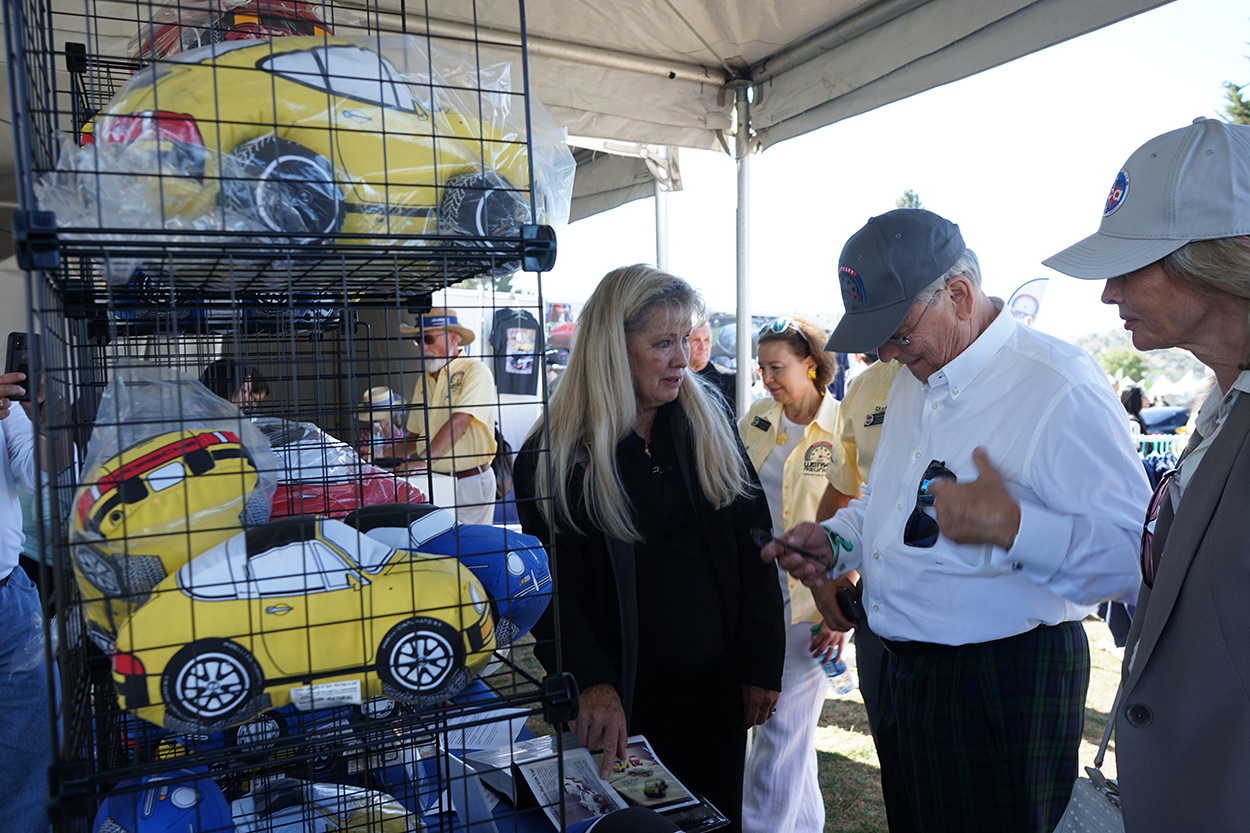 Above: Margie Smith-Haas speaks with Dr. Wolfgang Porsche at the PCA Store.
Porsche Cars North America CEO and President Klaus Zellmer stopped by in the morning to speak to the crowd about the current state of Porsche and the automaker's forthcoming electric vehicle, the Taycan sedan. It may not have an engine, but Zellmer proclaimed that the Taycan drives like a true Porsche, with instantaneous acceleration and admirable energy management.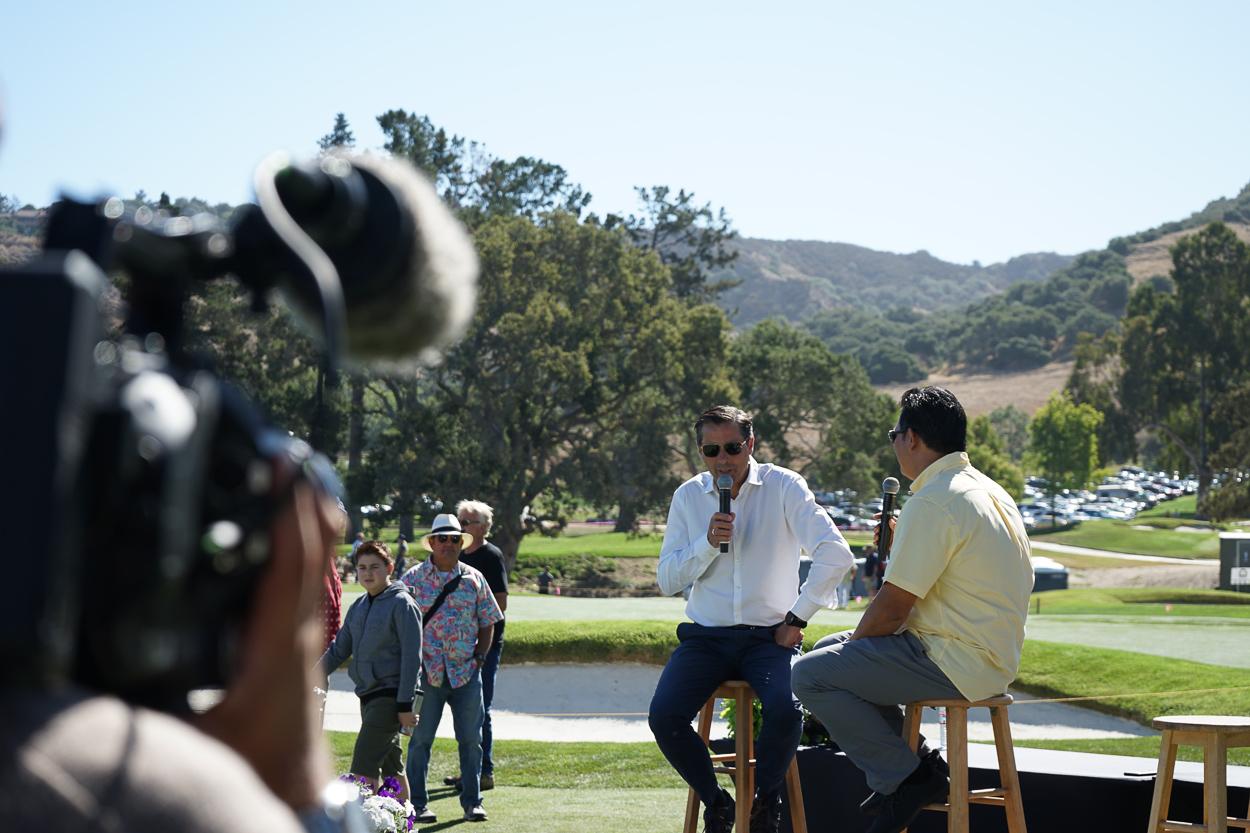 Above: PCNA President and CEO Klaus Zellmer speaks on stage.
Comedian, Porsche enthusiast, and podcast host Spike Feresten and Paul Zuckerman brought a Zagato-designed 356 and spoke with PCA Executive Director Vu Nguyen on stage. They offered some comic relief describing their journey to Werks Reunion on Thursday, during which the small fuel tank and possibly a faulty sensor left them stranded on the side of the road. PCA members came to the rescue with a tank of gas, allowing the Zagato to be safely driven to and parked on the show field.
The PCA Juniors Youth Judging program powered by Hagerty had its largest contingent yet, with dozens of children who joined in to learn how to judge a car at a concours. They could be spotted during their activities wearing blue shirts and red caps.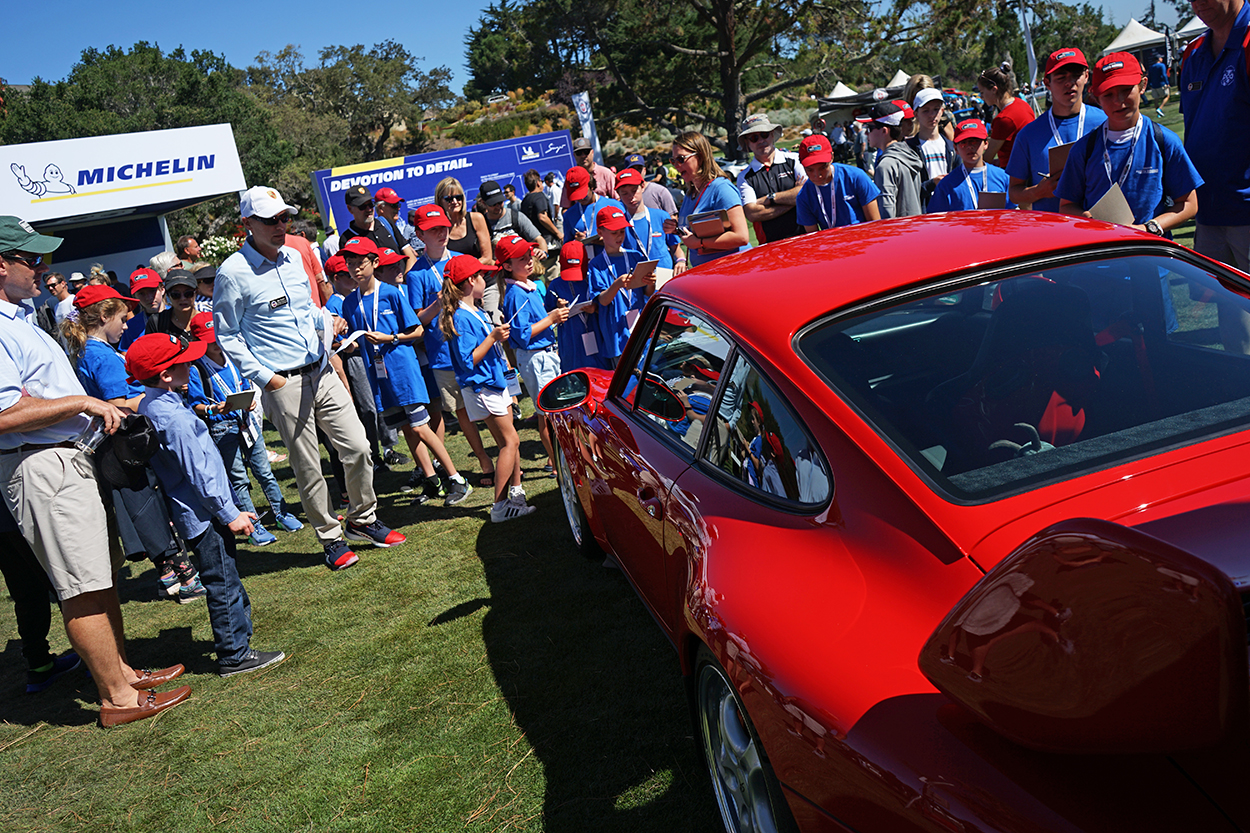 Above: PCA Juniors during the Youth Judging Program powered by Hagerty.
This year Werks Reunion celebrated 30 years of the 964-generation 911 with several special models, including two 911 RS Americas (one in beautiful Maritime Blue, the only RS America painted that color from the factory), a widebody Carrera 4, a Rubystone Red Carrera RS, and several other 964 variants.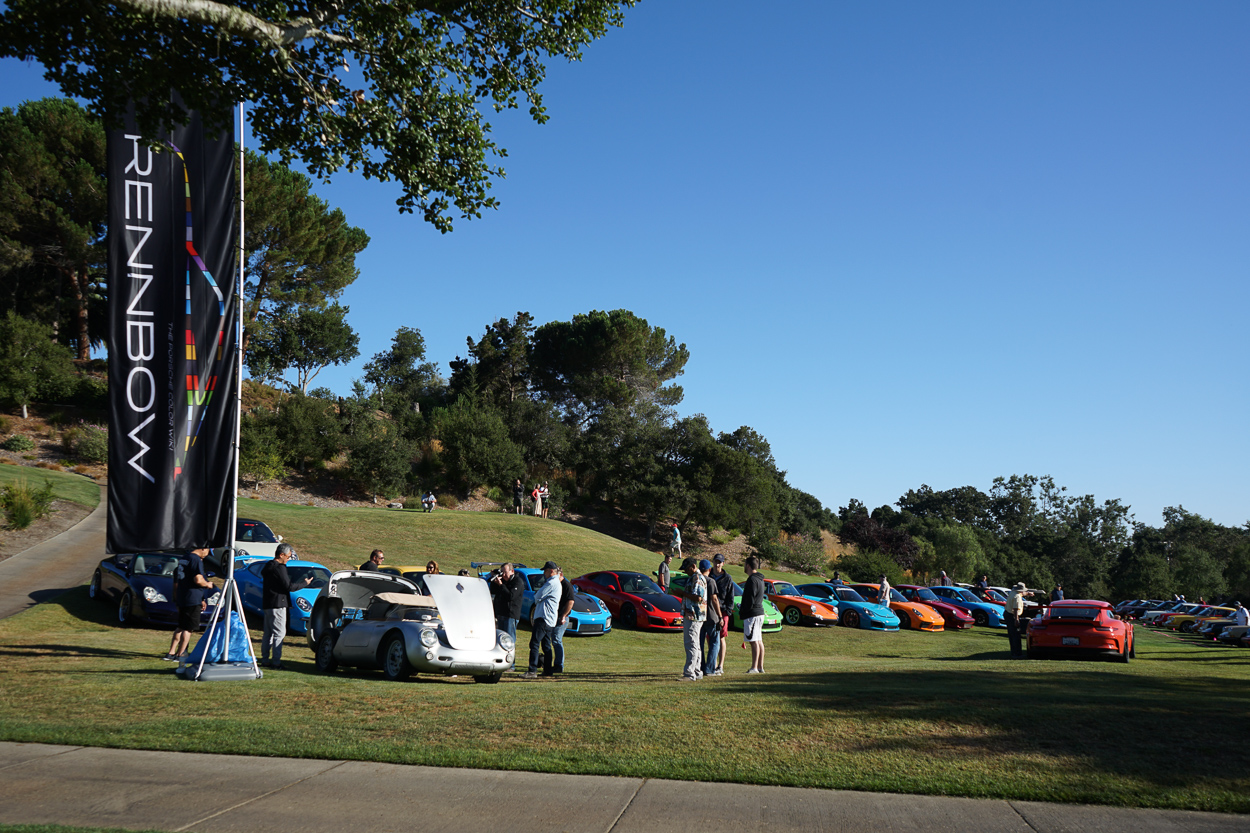 There was also a Rennbow section for Porsches in rare or interesting colors. If you took any photos at Werks Reunion, be sure upload them to Rennbow.org, our Porsche color database.
In the video below, see all of the Porsches in the judged category parked on the show field.
Scroll further down to see all of the first-place award winners and their cars, plus a video of the award ceremony at the bottom.
---
2019 Werks Reunion Monterey: First Place Award Winners
P1 Class: 1959 356A. Ted Merendino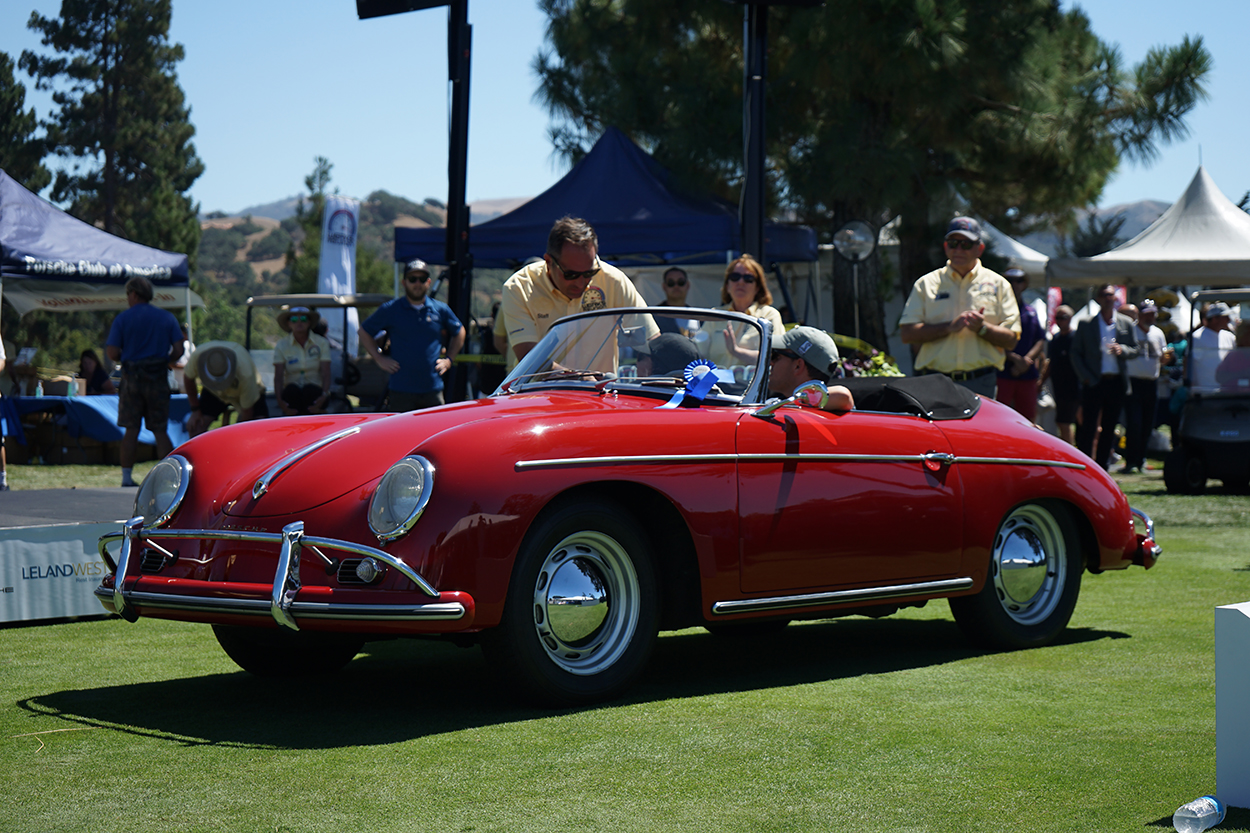 ---
P3 Class: 1966 912. Herb Fischer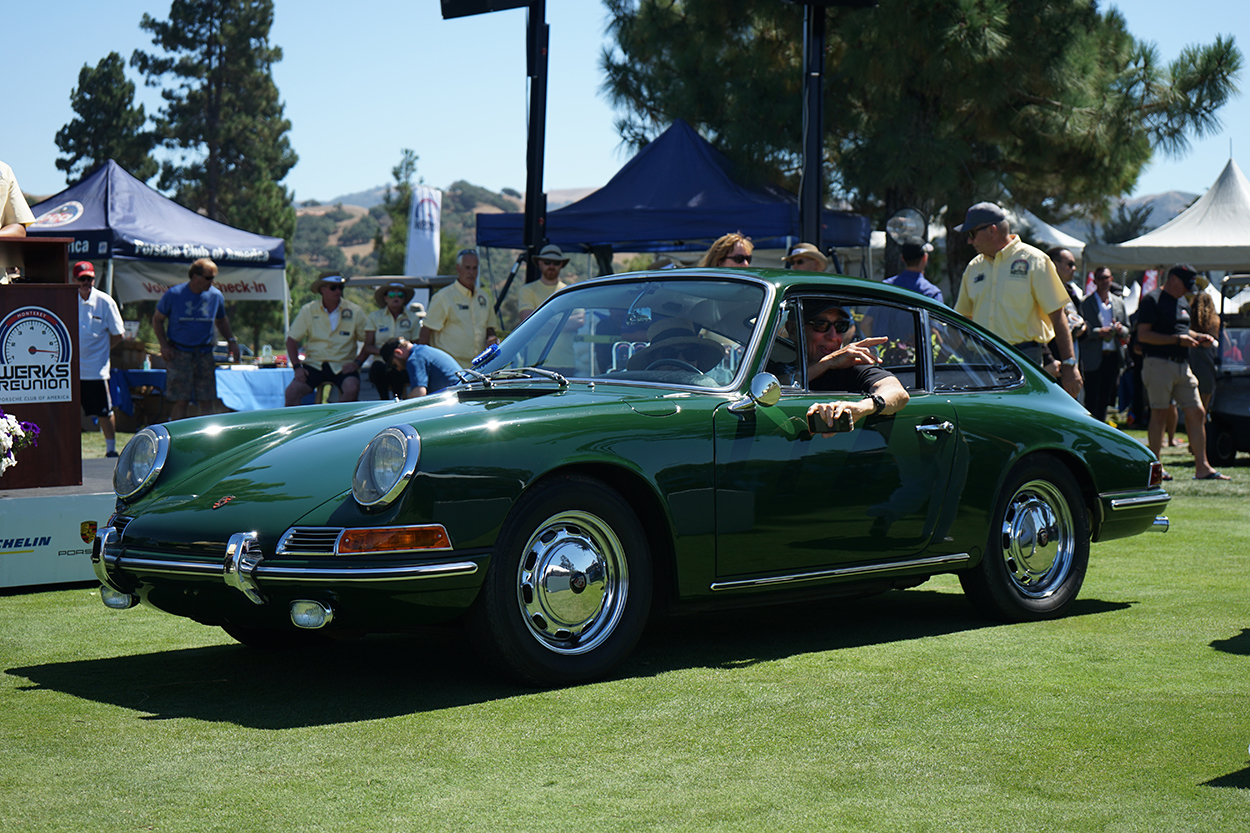 ---
P4 Class: 1974 911 Carrera. Greg Pantelis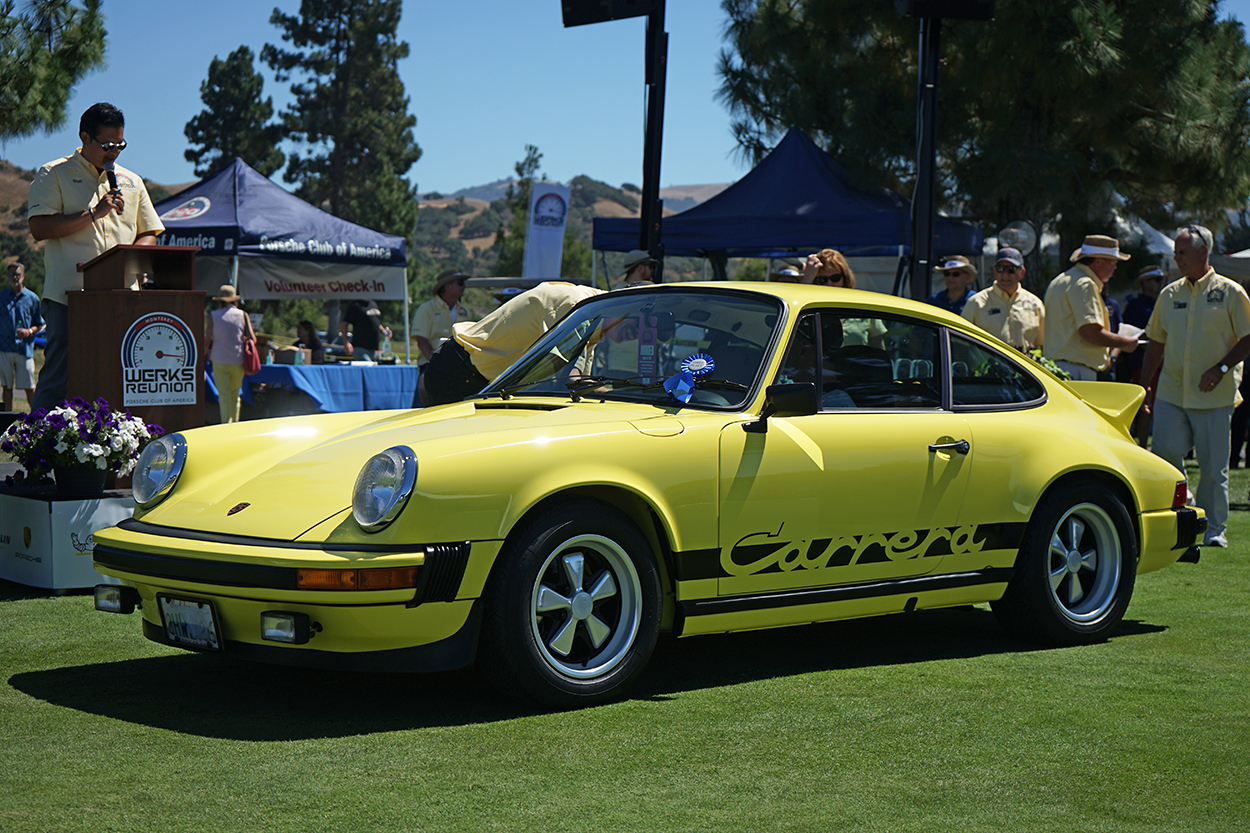 ---
P5 Class: 1991 911 Carrera 2. Pat McCann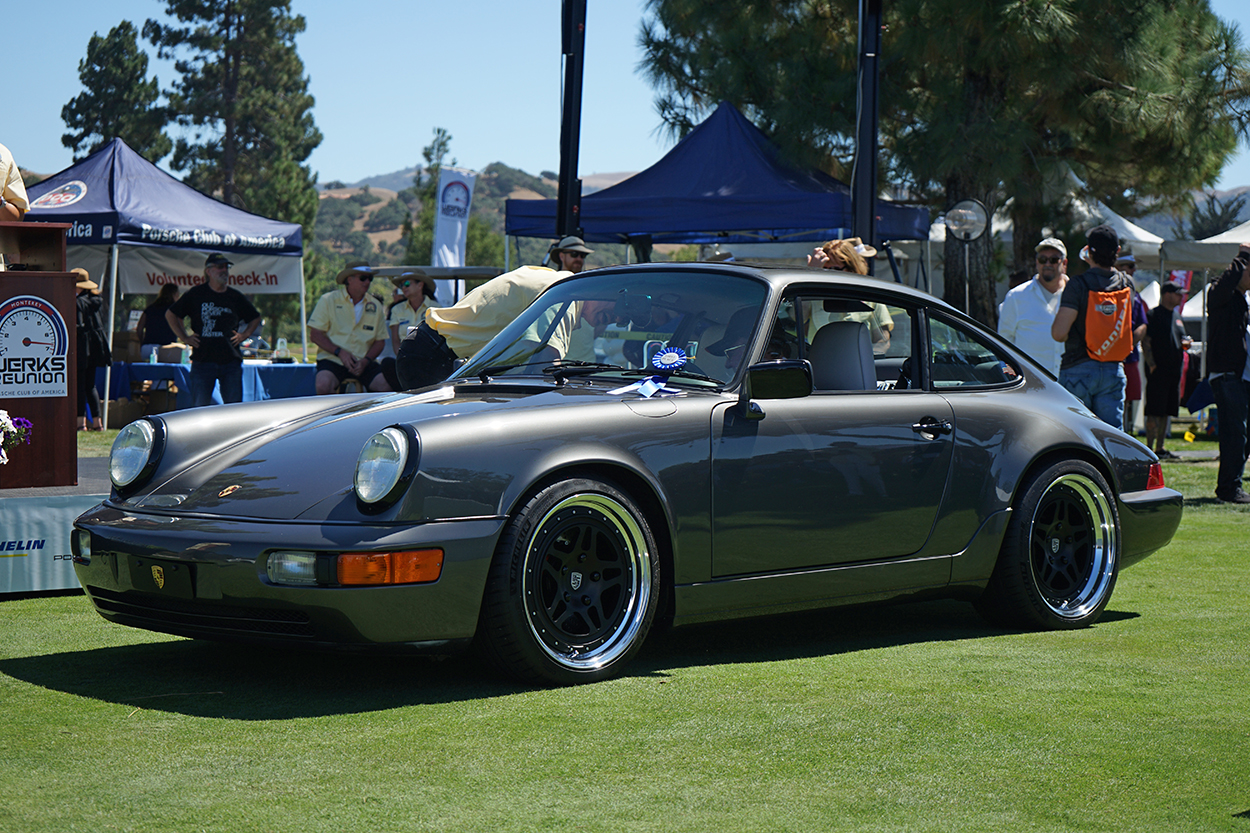 ---
P5A Class: 1997 911 Carrera 4S. Kit Stevens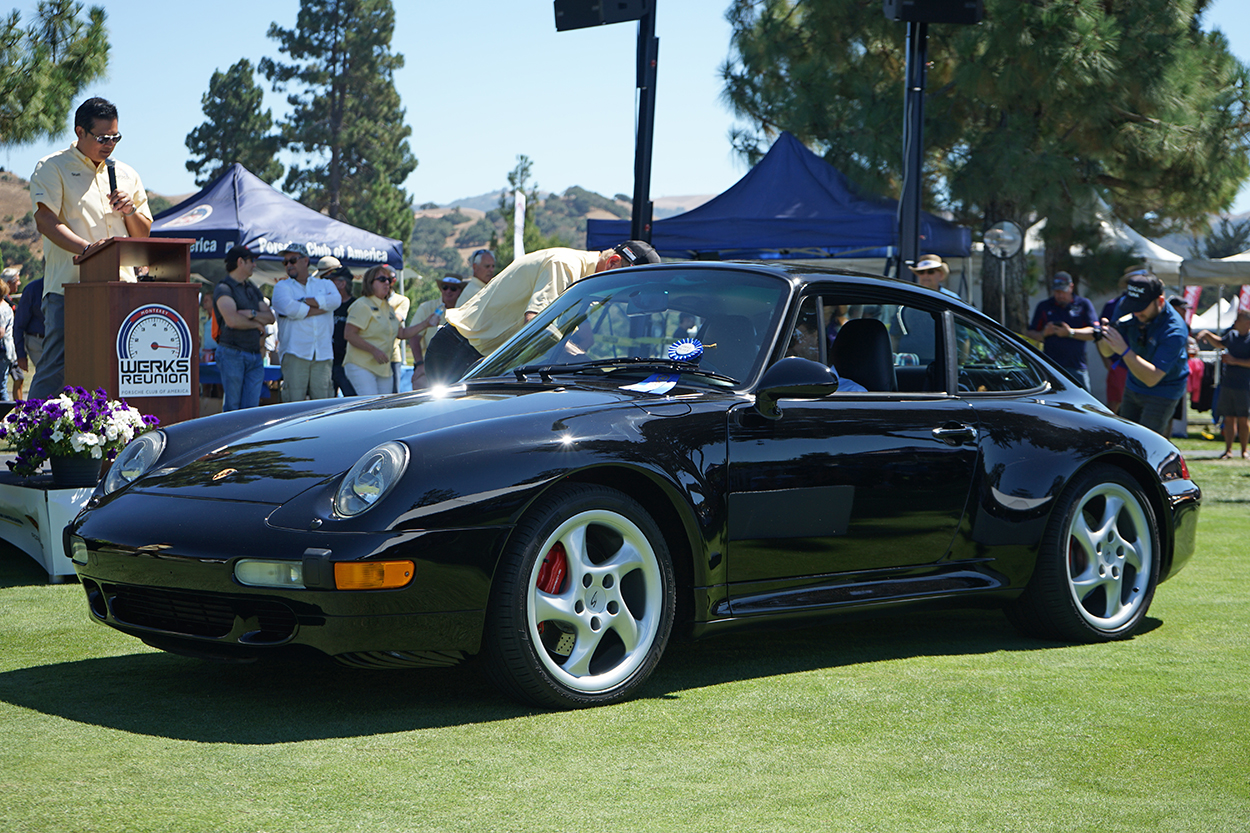 ---
P6 Class: 2009 911 Carrera S. Dave Shelton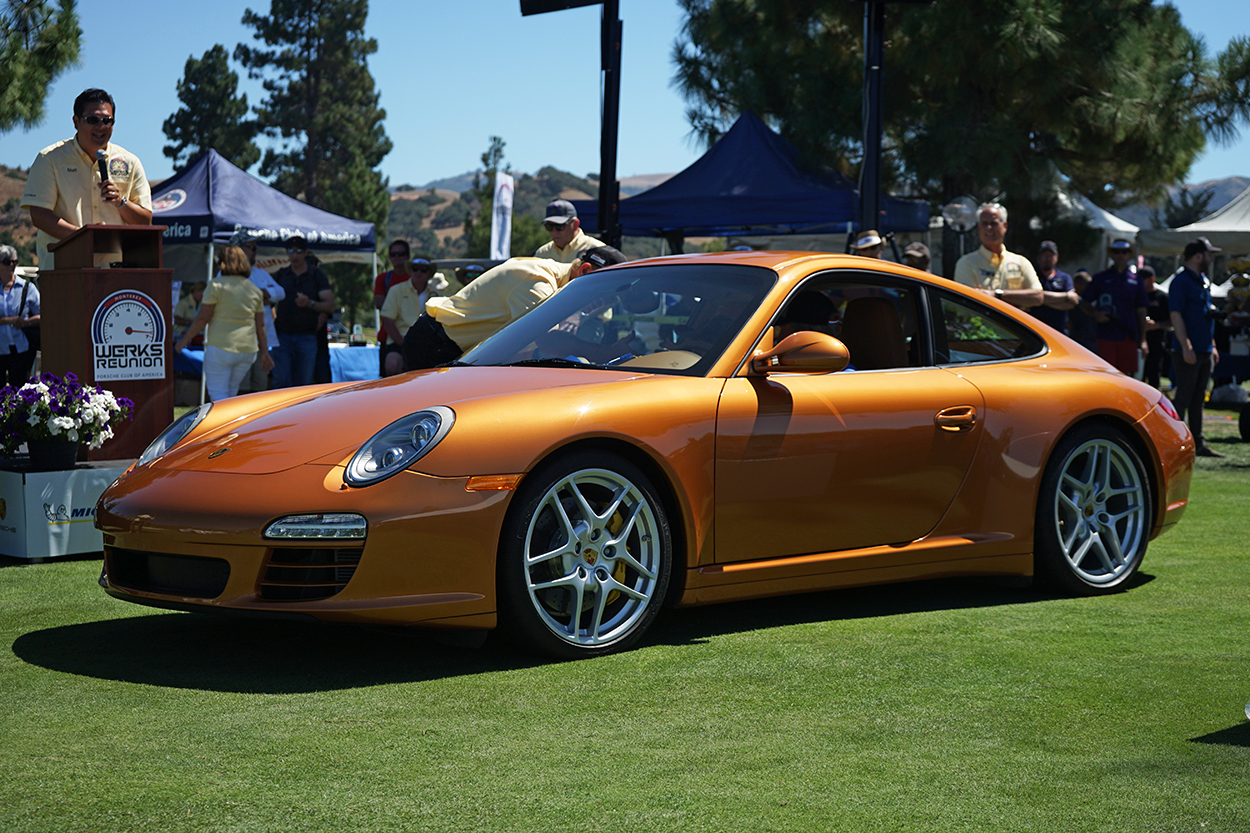 ---
P6A Class: 2019 911 Turbo S. Marc Giammona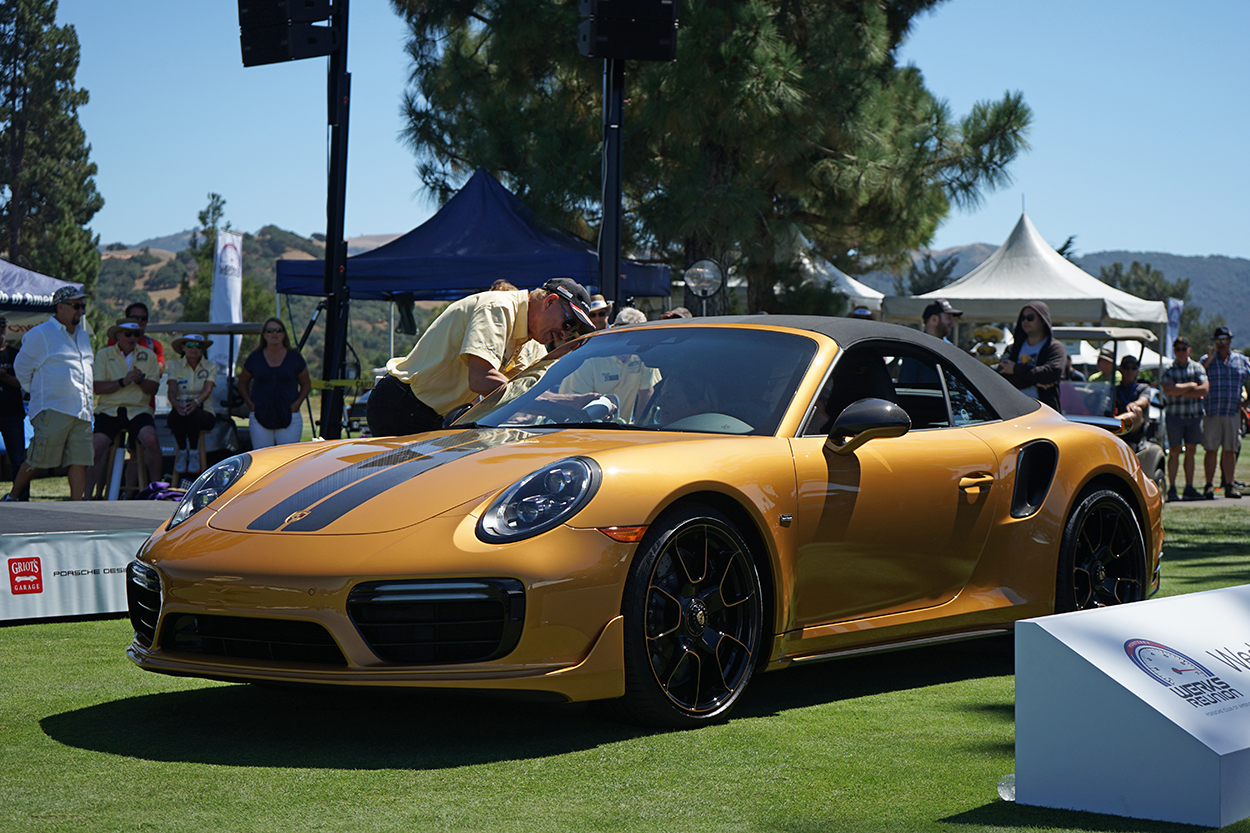 ---
P7 Class: 1971 914-6. Tony Samojen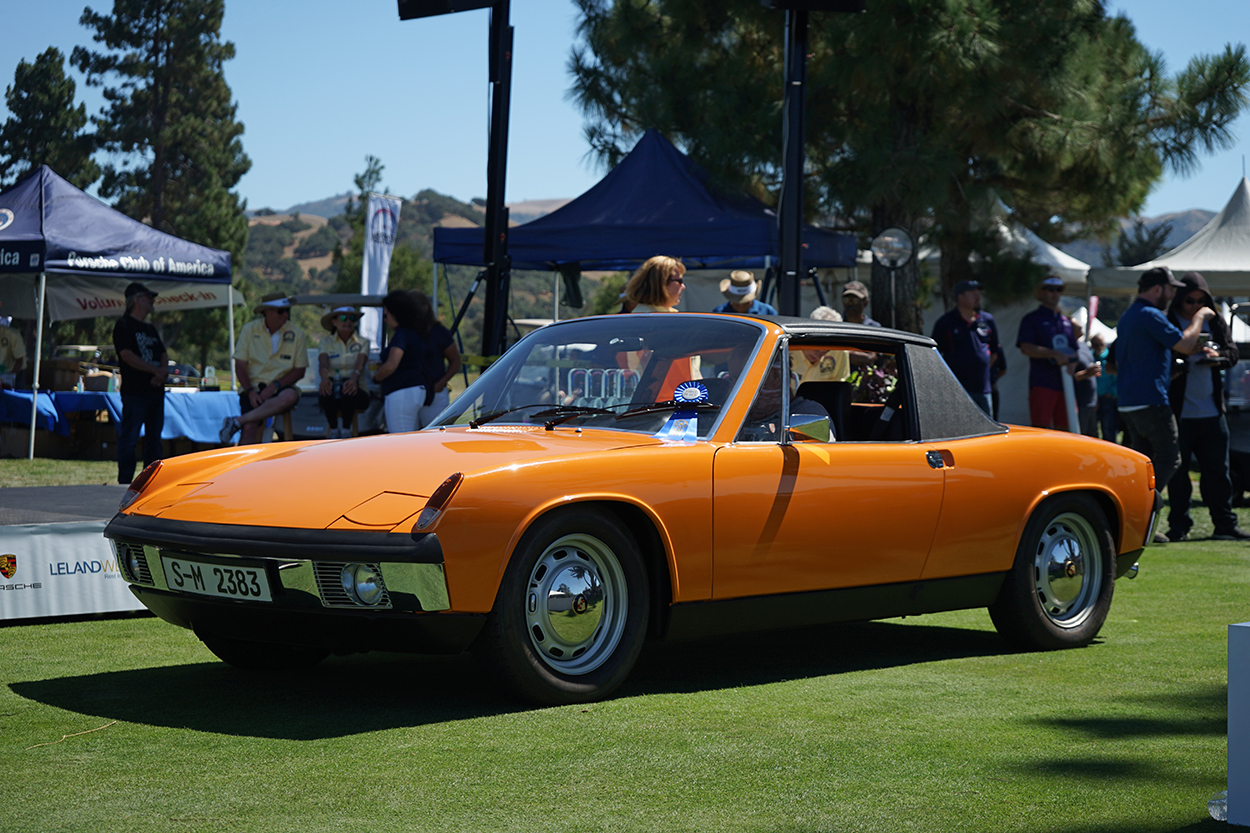 ---
P8 Class: 1985 944. Tom Tyer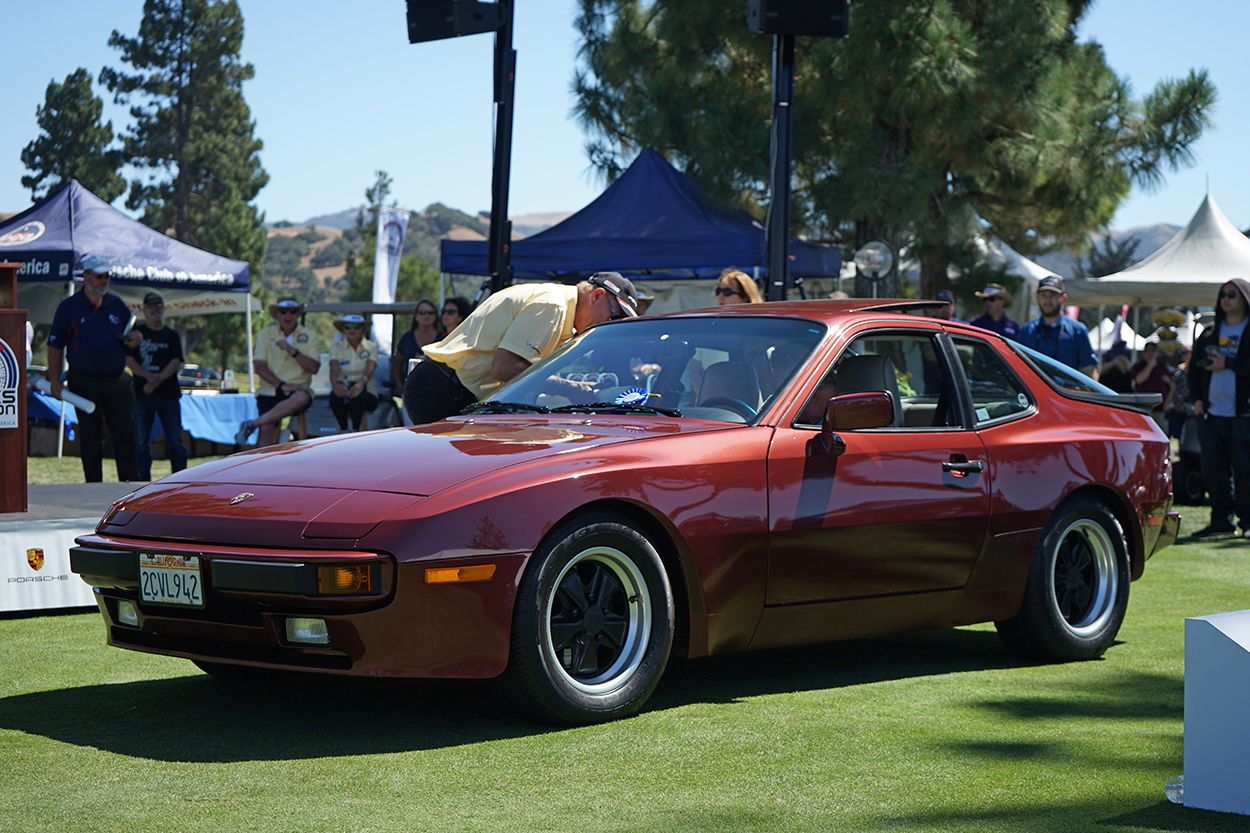 ---
P9 Class: 2018 718 Cayman. James Gatewood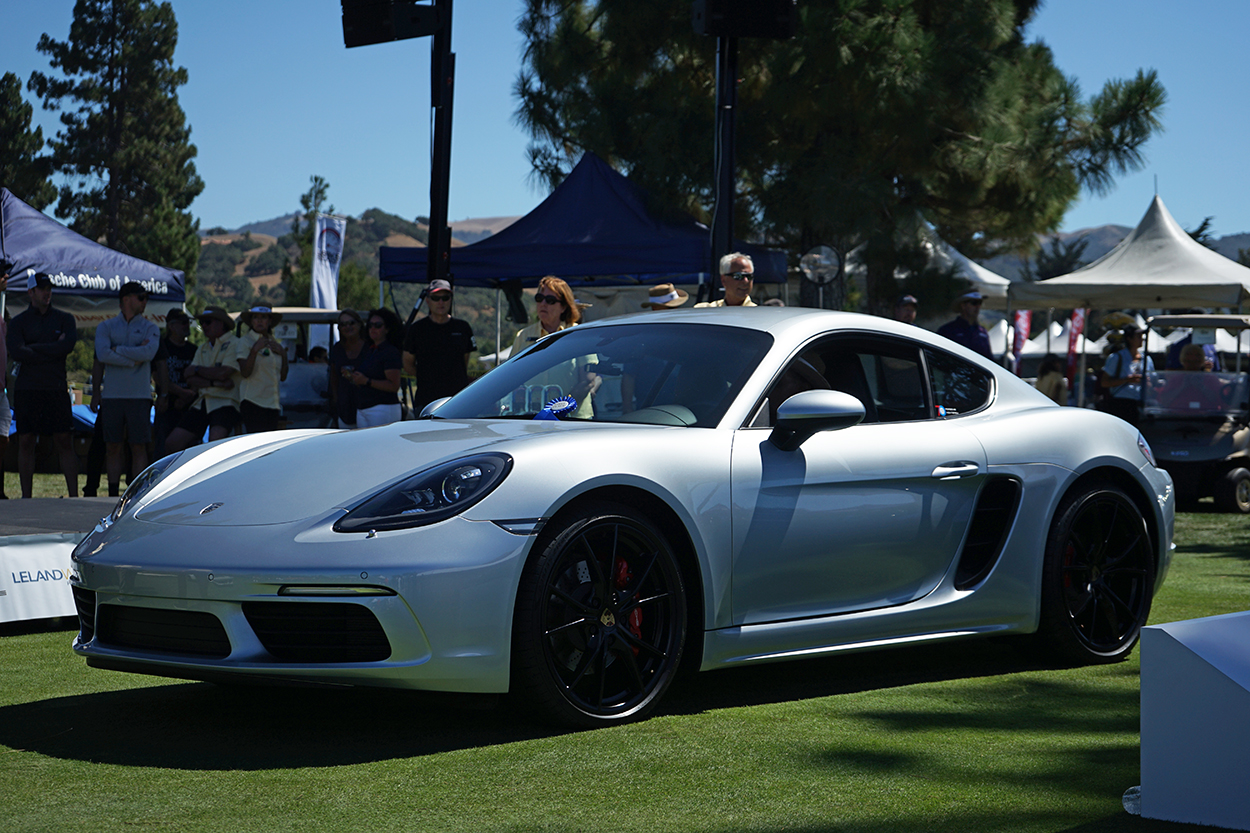 ---
P10 Class: 2014 Panamera GTS. Mike Alexander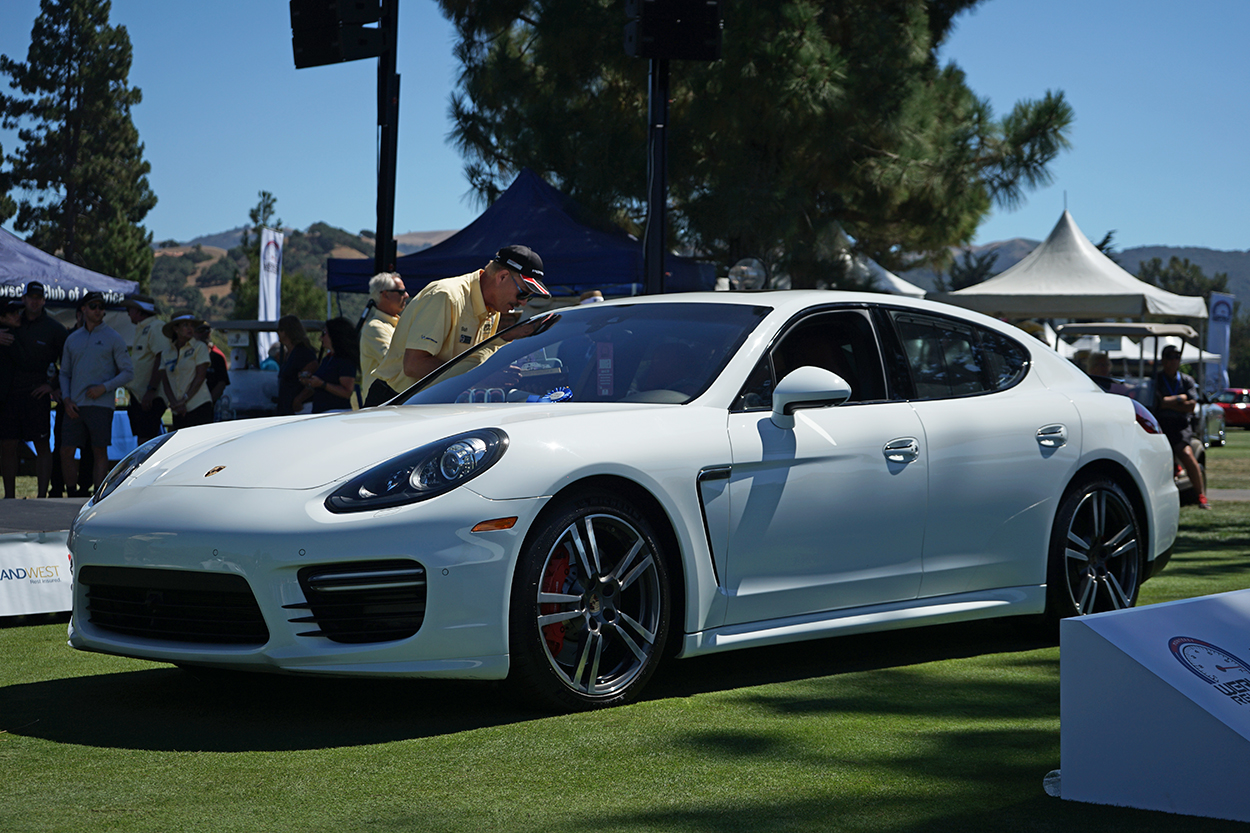 ---
P12 Class: 1977 911. Al Price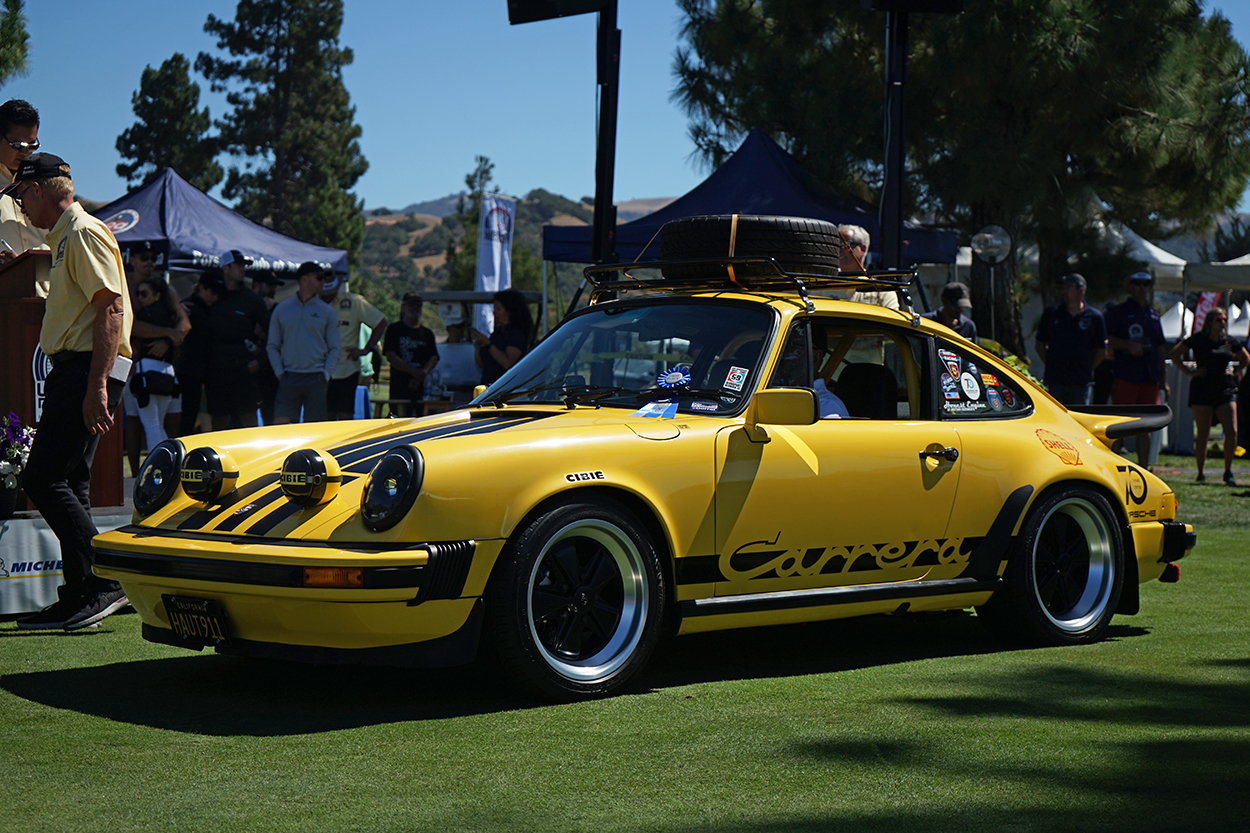 ---
P13 Class: 1962 356B. Robert Newton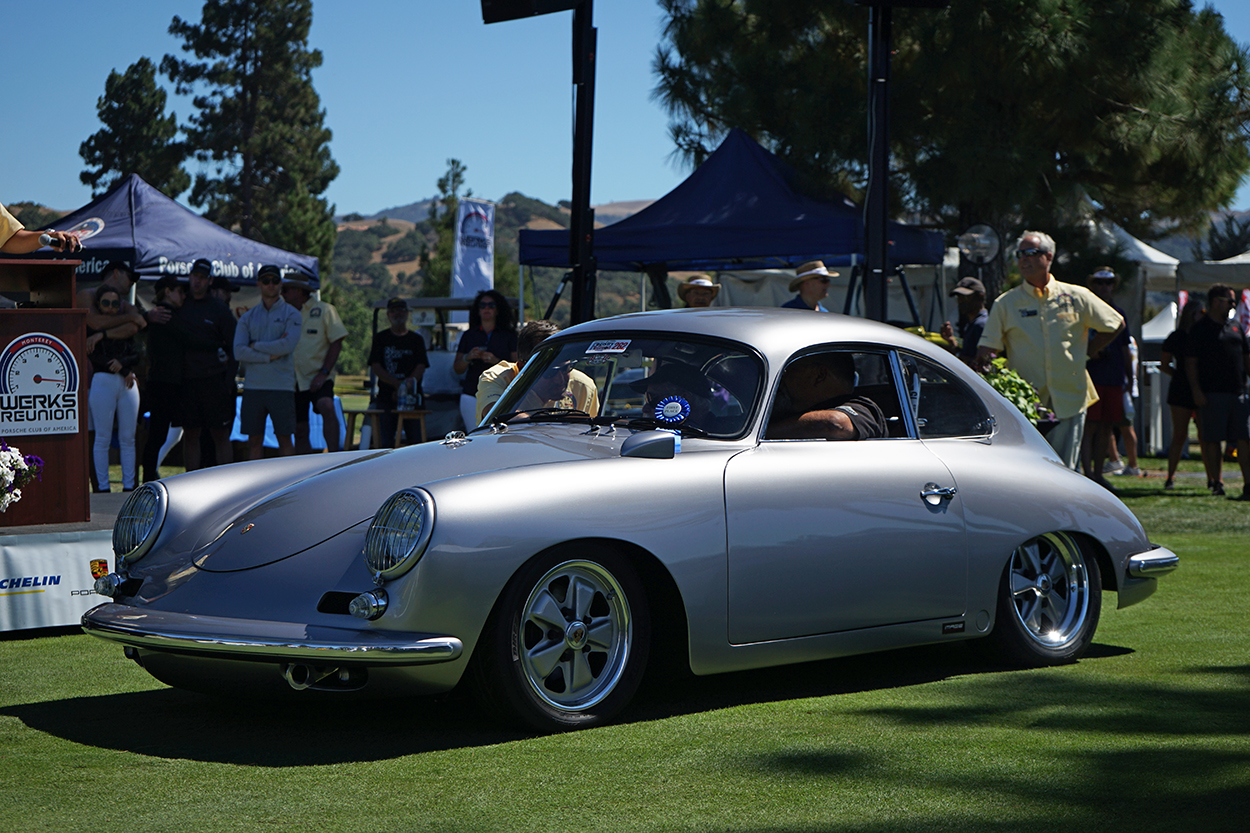 ---
P14 Class: 2018 911 GT3 Touring. Thomas Park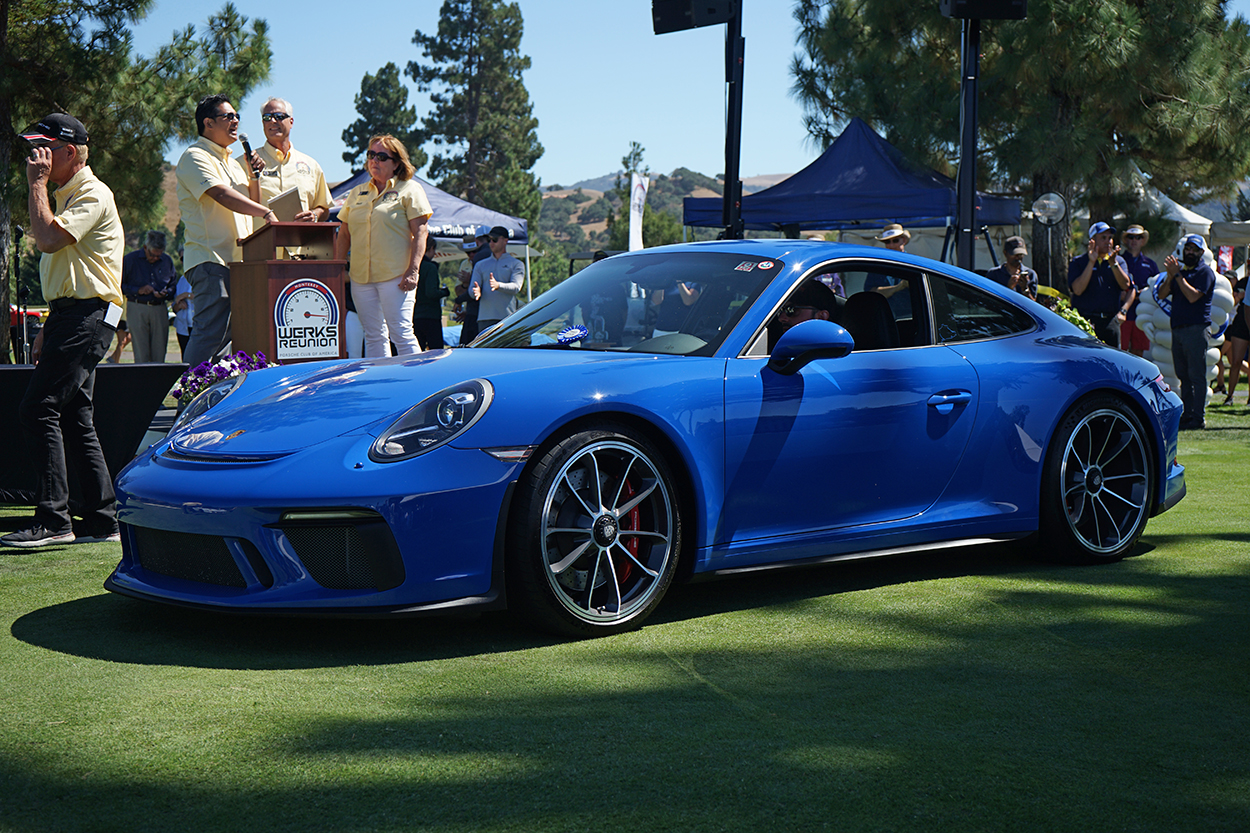 ---
2019 Werks Reunion Monterey: Corporate/Sponsor Award Winners
Michelin: 1996 911 Carrera. James Patrick, III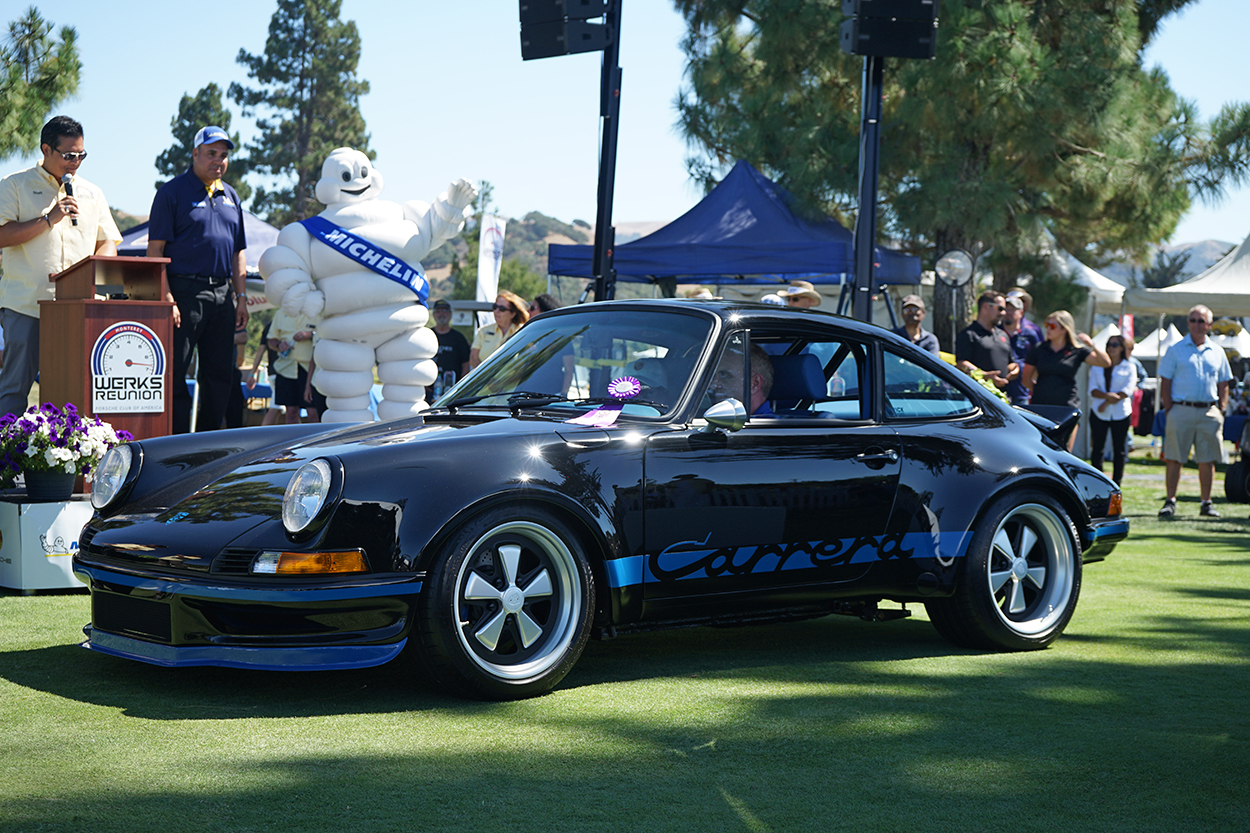 ---
Leland West: 2018 911 Carrera 4S. Phil Gillin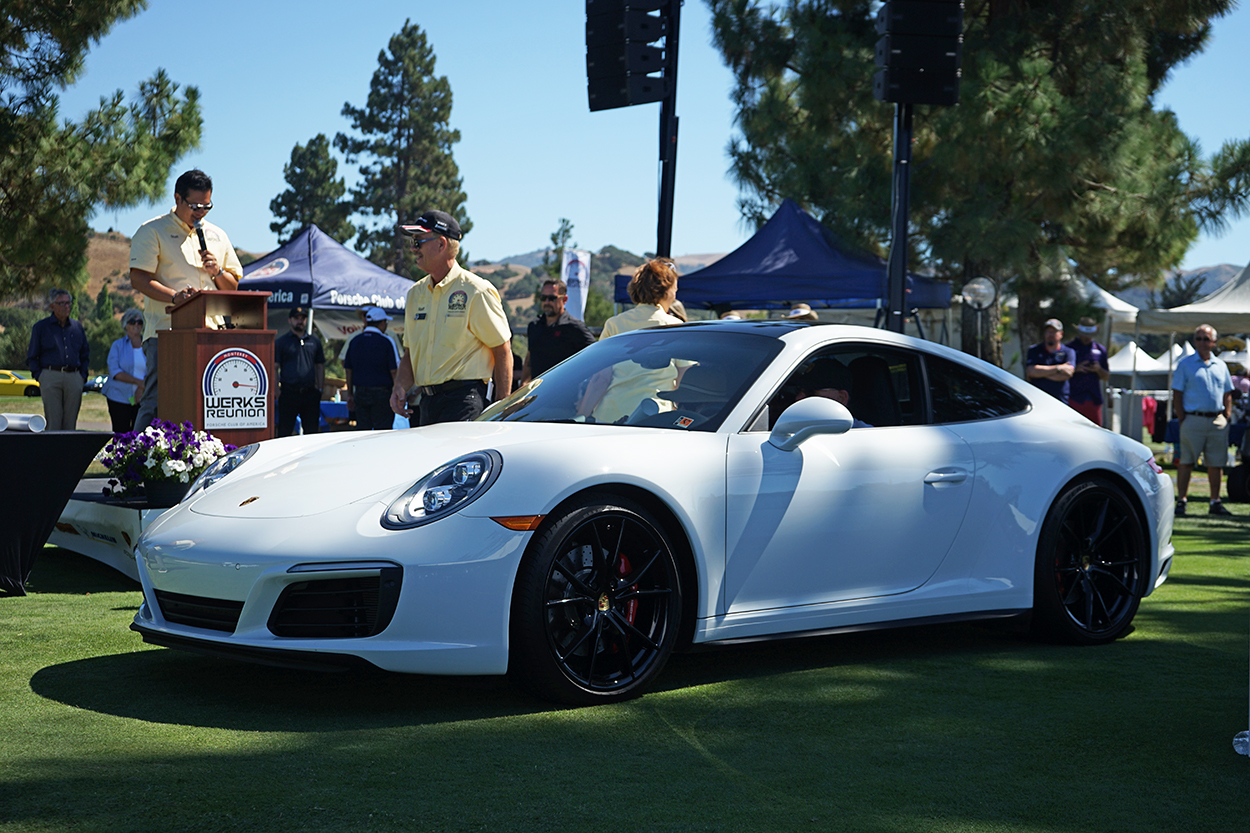 ---
Griot's Garage: 1975 911. Ralph Francis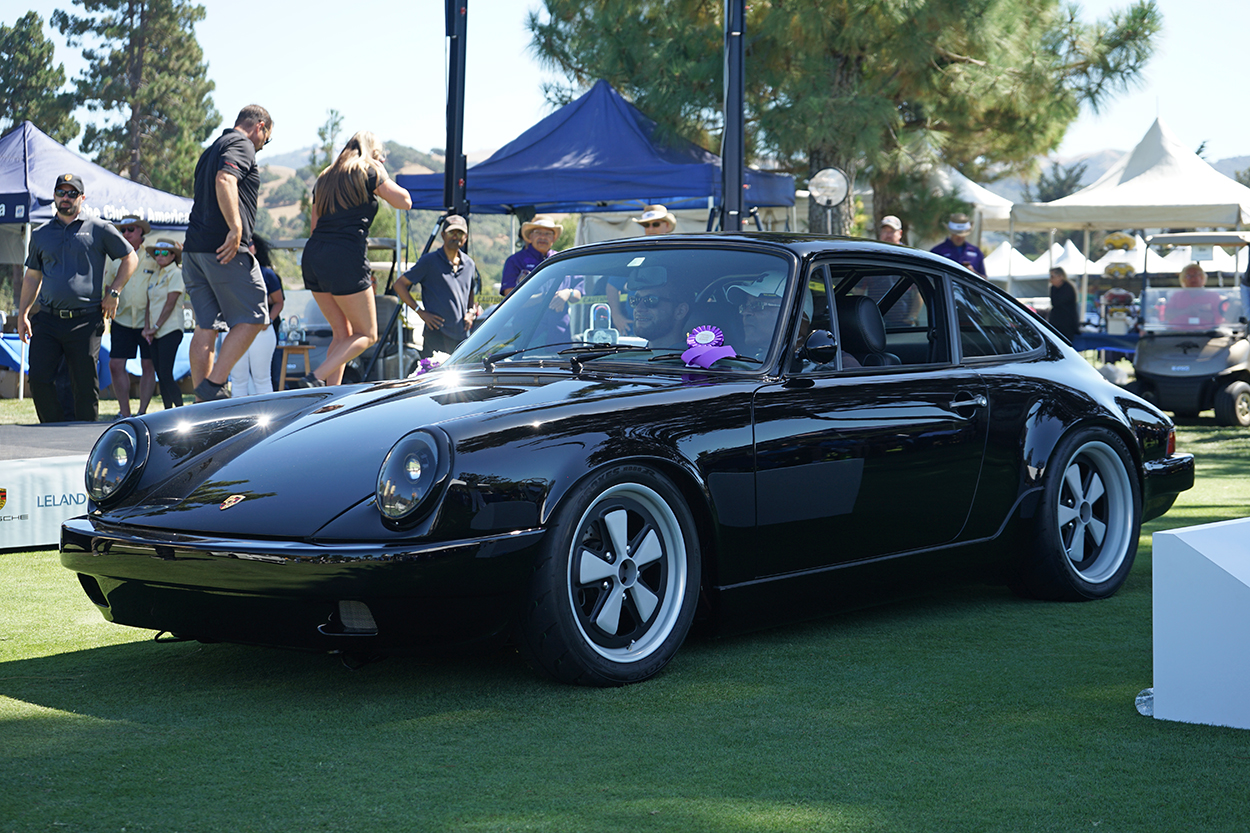 ---
Porsche: 1968 912. Richard Shelton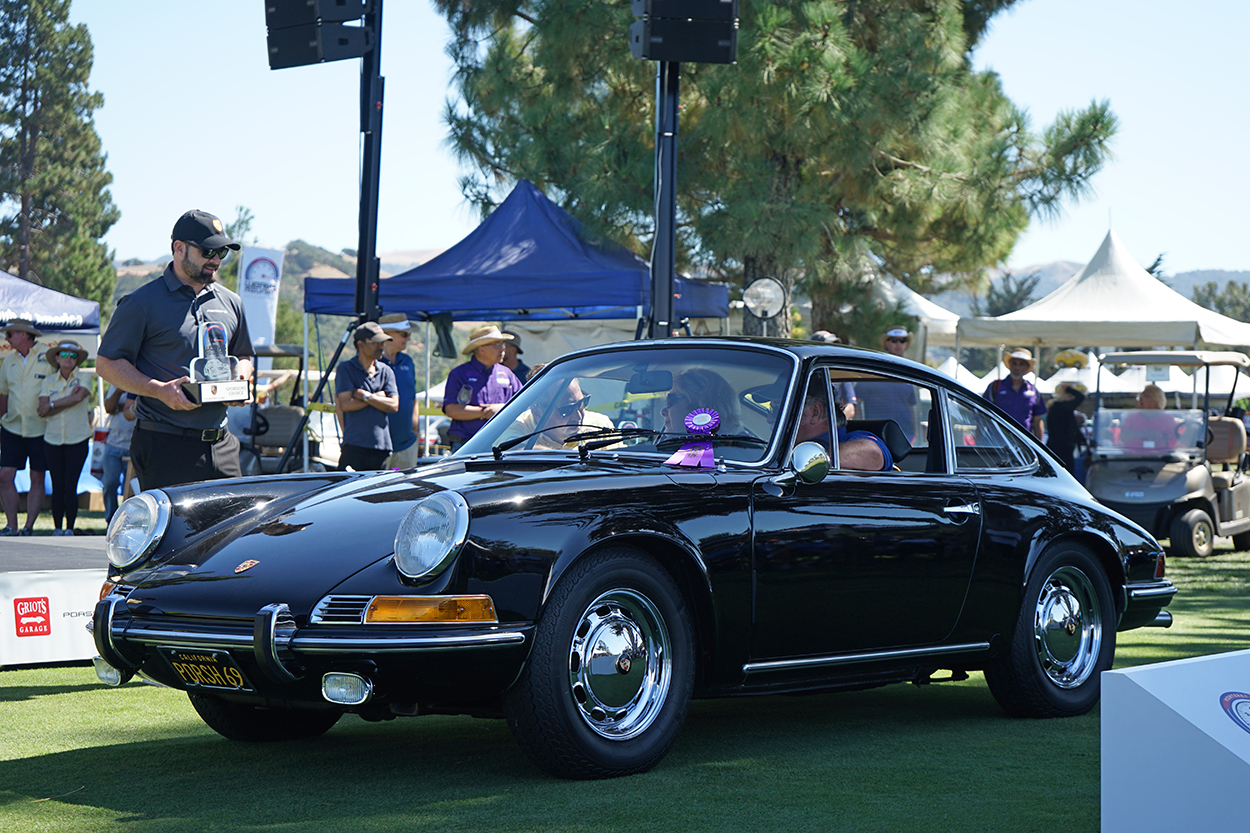 ---
Porsche Design: 1986 911 Carrera. Jim Hatfield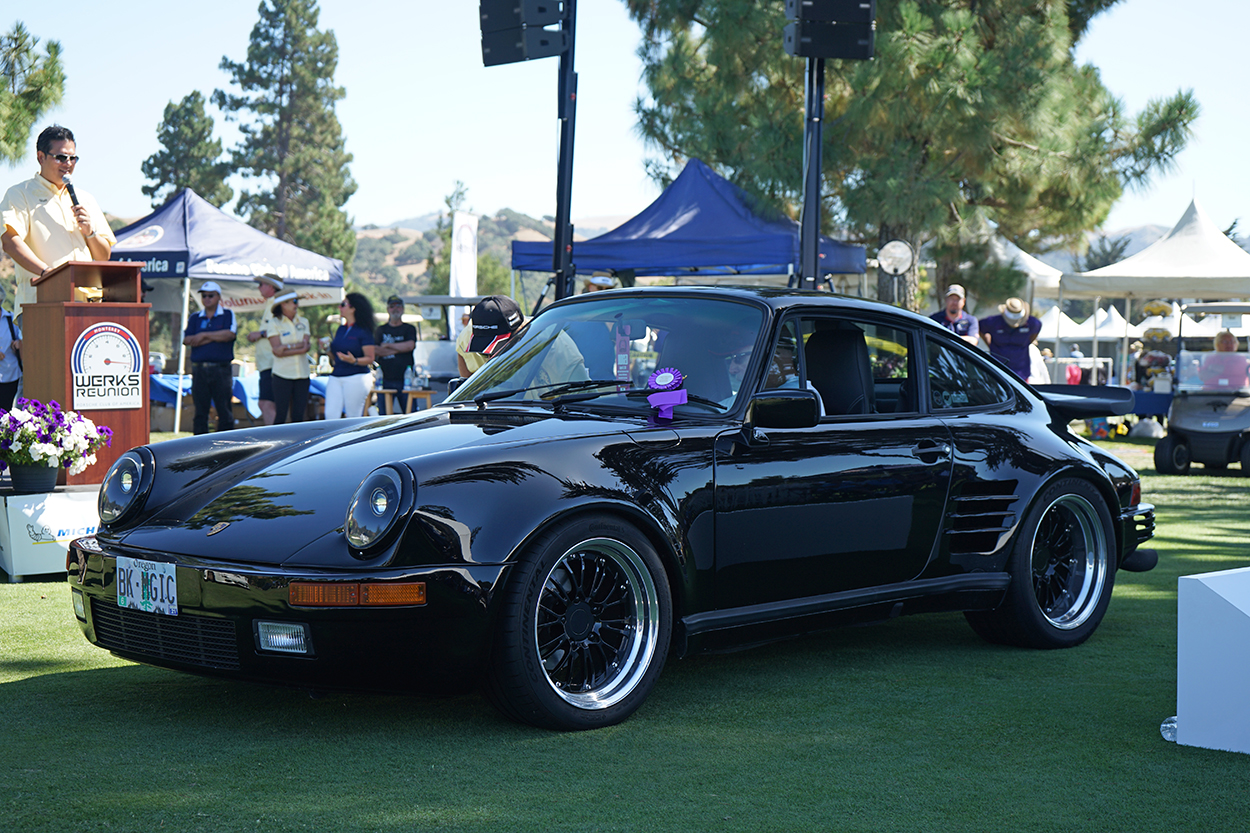 ---
LN Engineering: 1997 911. Sydney Koffman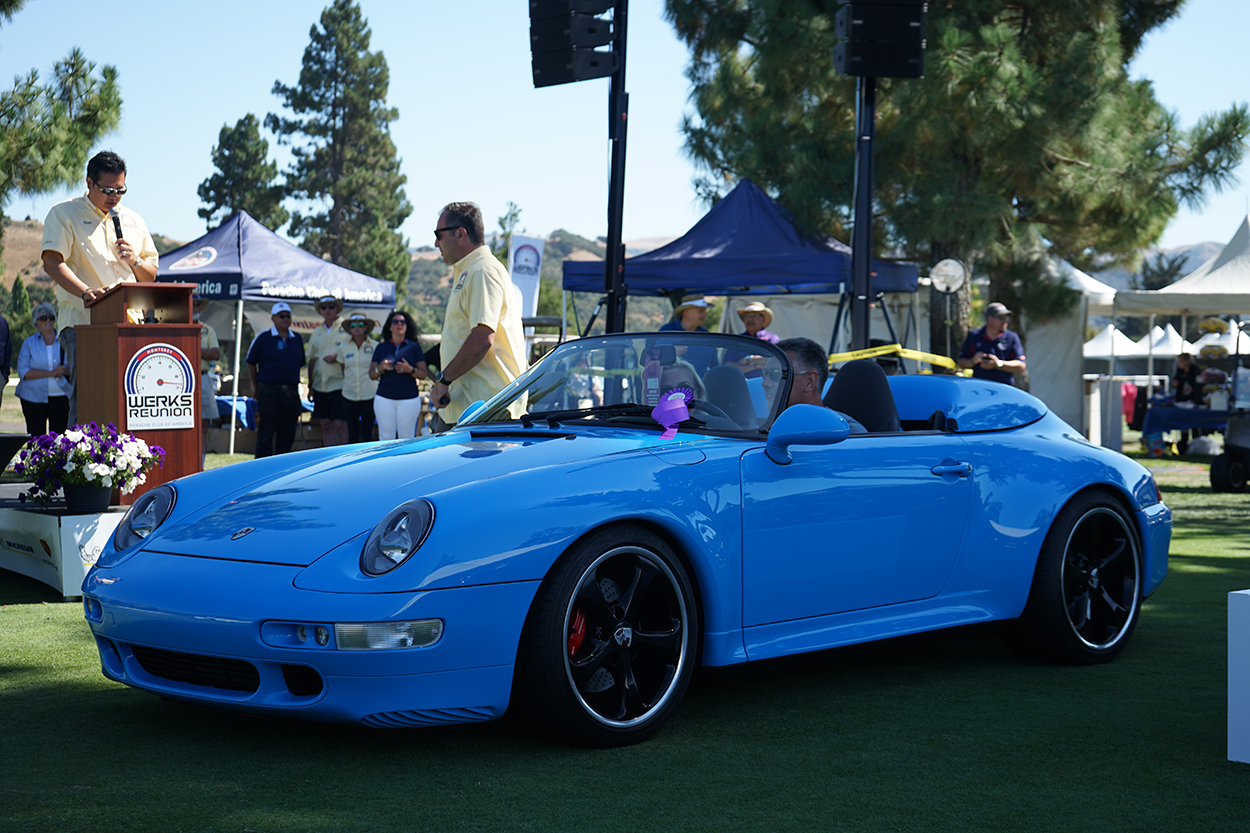 ---
Cobb Tuning: 2002 911 Turbo. Eric Parizling
Winner was not present; photo not available.
---
Penngrade: 997 Turbo. Juan Fernandez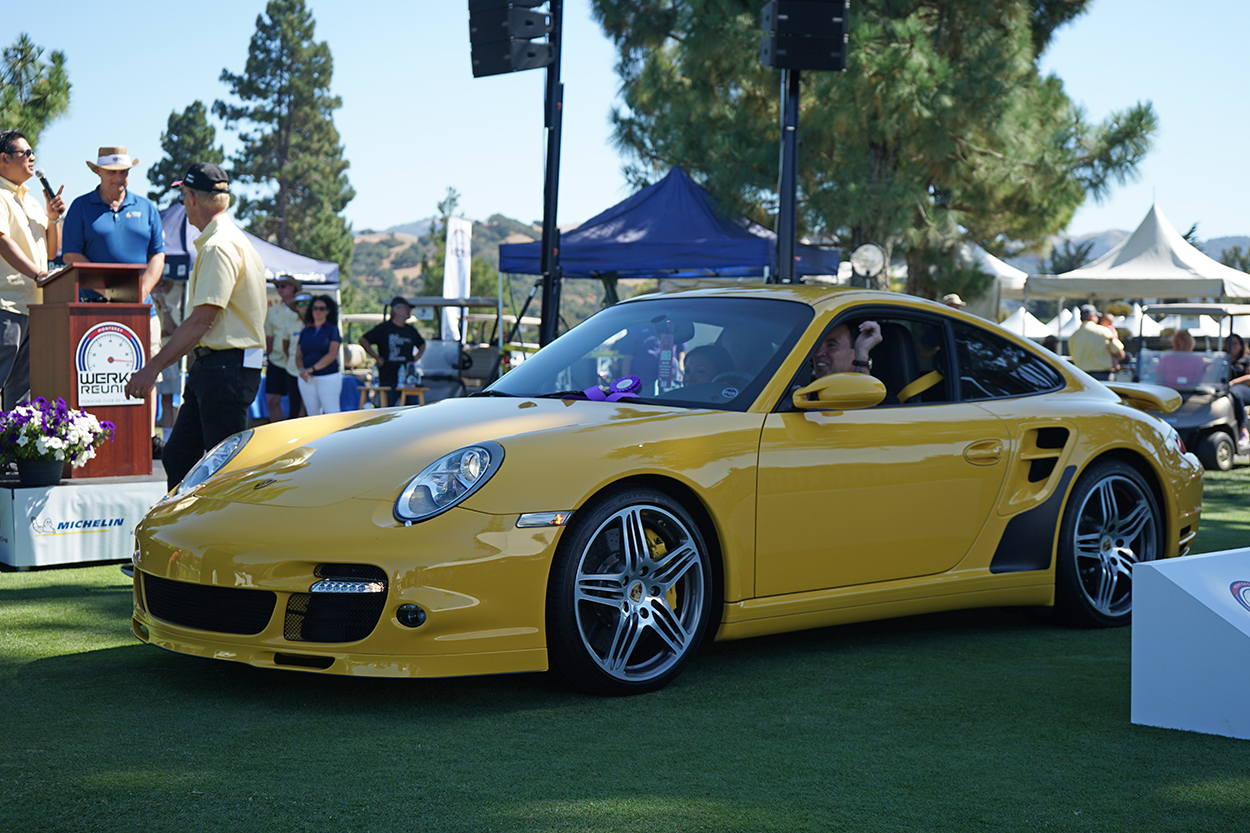 ---
Pelican Parts: 1969 911S. Greg Taylor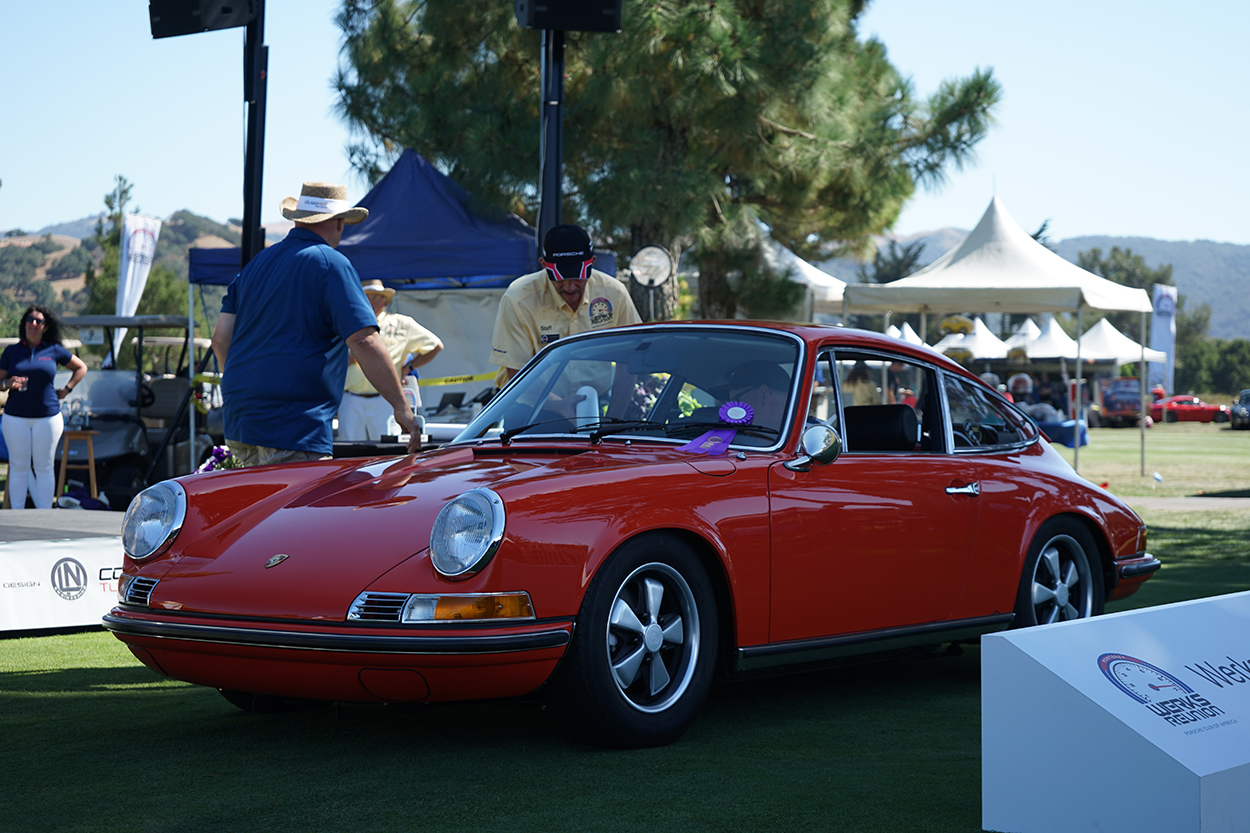 ---