Mart Fresh: Green with fumes and/or envy or deal of the Millennium Edition?
Photos by the sellers except where noted
A popular PCA member benefit is The Mart, the club's classifieds section online and in each issue of Porsche Panorama. Mart Fresh is a bi-weekly column in which PCA media staff and guest contributors pick what they think are the "freshest" Porsches currently available, and then attempt to explain their reasoning. Only PCA members and Test Drive program participants have access to seller contact information. Always invest in a pre-purchase inspection for any Porsche you may consider, as seller descriptions and pictures don't always tell the full story.
---
2013 Porsche Cayenne Diesel - $29,500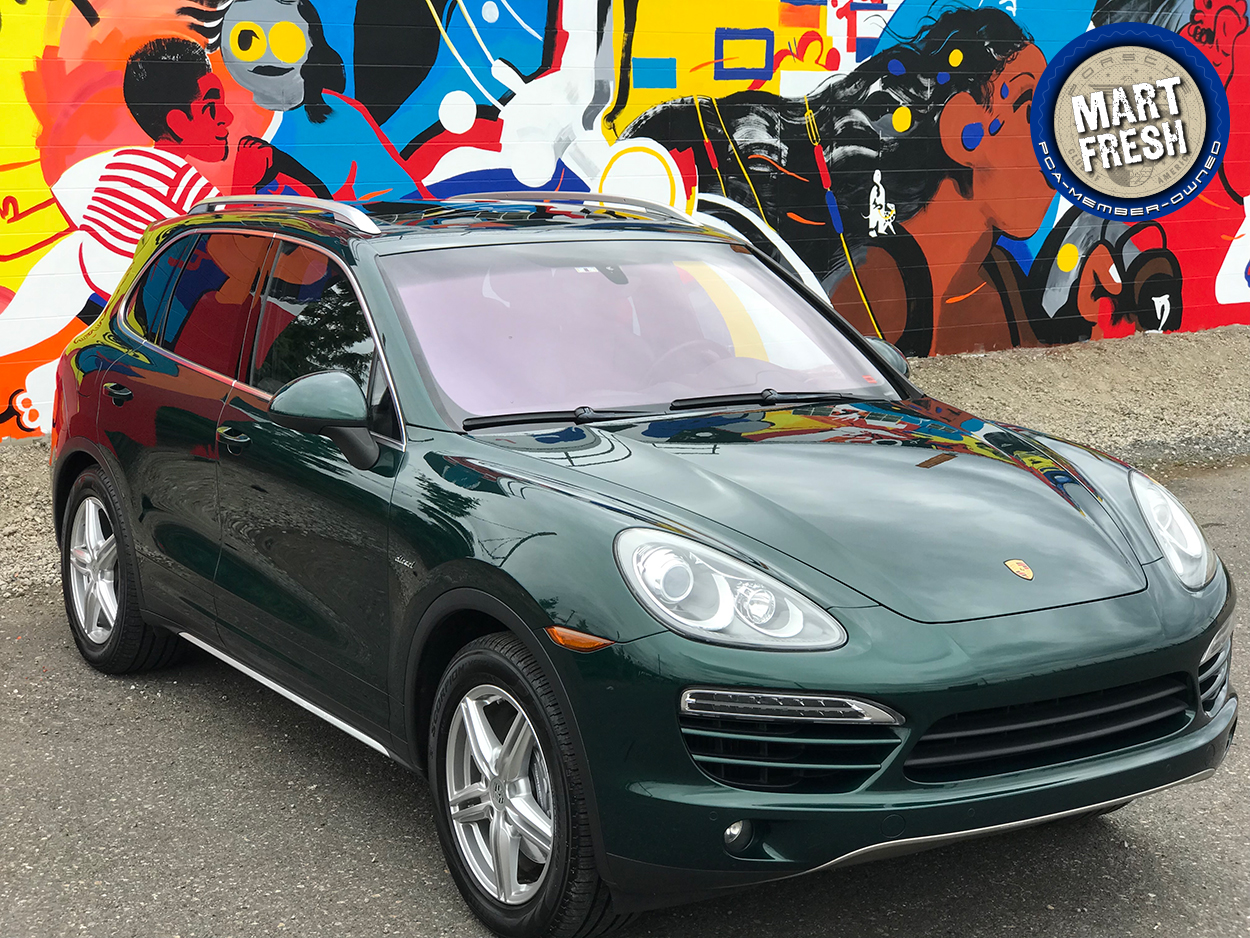 It's the end of summer, but there's just enough time to cram in one more family road trip. You don't need to look like the Griswolds if you buy this 2013 Cayenne Diesel, so let's head for Lake Powell in this instead. So much to love here — Jet Green over Expresso? Awesome colors. The 406 pound-feet of torque means if you'd like to tow a houseboat behind you instead of renting one when you get there, it's no problem. Imagine that night sky over the canyons through that panoramic roof, too. The services are advertised as up to date, but I'd keep an eye on that air suspension over time. Hey, it's at a dealer — maybe grab that extended warranty on the way out the door! — Brad Phillips, Business Development, Hagerty
Click here for PDF archival copy of ad
---
2000 911 Carrera 4 Millennium Edition - $22,500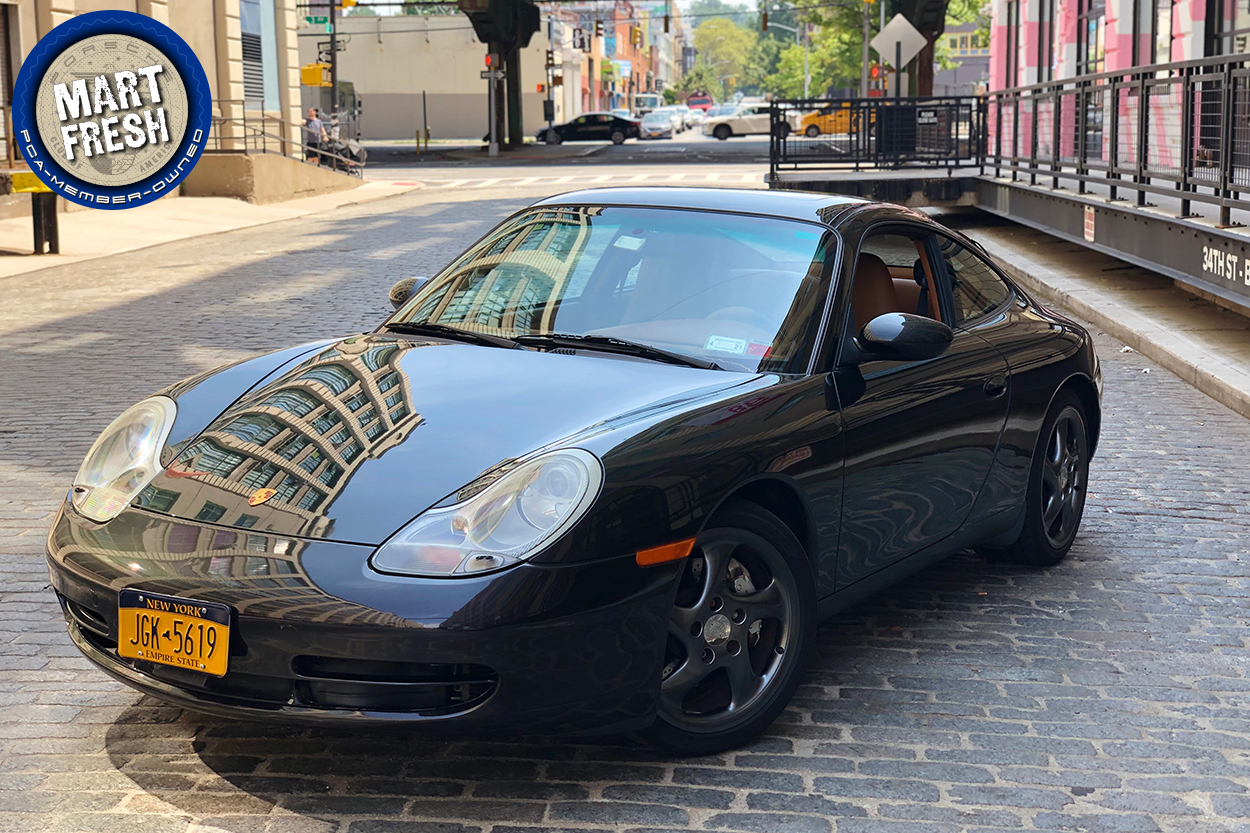 Y2K didn't bring us a global cyber catastrophe, but lost in all the hype of an impending digital meltdown was this neat limited-edition 996. All were finished in Violet Chromaflair paint that shifts tints/hue depending on the lighting. While the 40th anniversary 996 a few years later is well-remembered, few people actually remember this car. If memory serves me, it seems like Space Grey and Black are far more common interior colors than this uber handsome Natural Brown. This incredibly unique, special edition 996 is priced at just about market for an ordinary car. It's probably your cheapest route to a purple 911 at the moment. — Rob Sass, Editor in Chief and Director of Content, Porsche Panorama and PCA.org
Click here for PDF archival copy of ad
---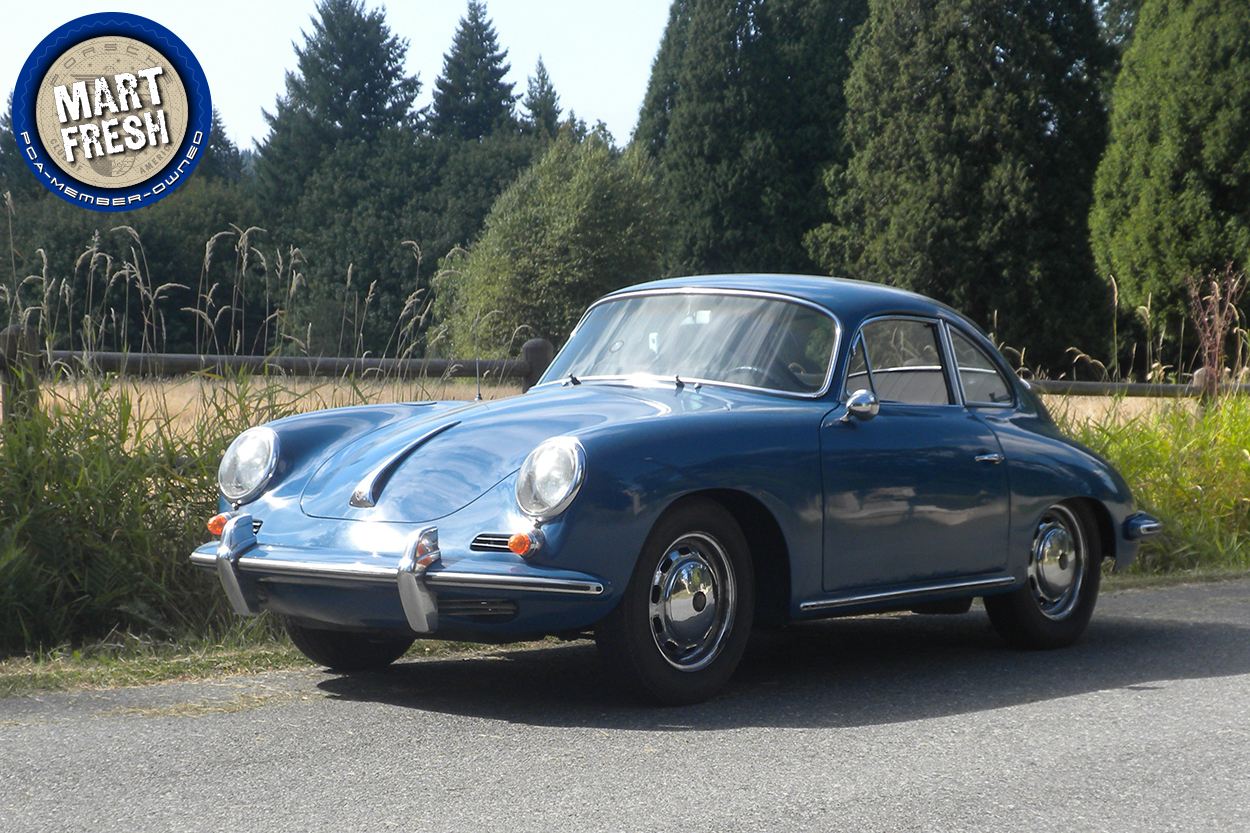 Do the kids really need to go to college?
Because if not, I'm taking the next flight to Washington! This is the car I've been dreaming of, a 1965 356C that would make a great driver. I love the color combo. It includes a fairly recent engine rebuild to 1850 cc, so I bet it's fun to drive. At this price, I'm sure it's not perfect. The owner mentions the seats are torn and the passenger seat doesn't lock. There's no mention of history, so I'd be curious to find out. Definitely take a 356 expert with you to check the car out. Rust is probably the biggest enemy you're looking for.
I'll be envious of whoever is its new owner. — Vu Nguyen, Executive Director, Porsche Club of America
Click here for PDF archival copy of ad
---
2012 Porsche Cayman R - $58,000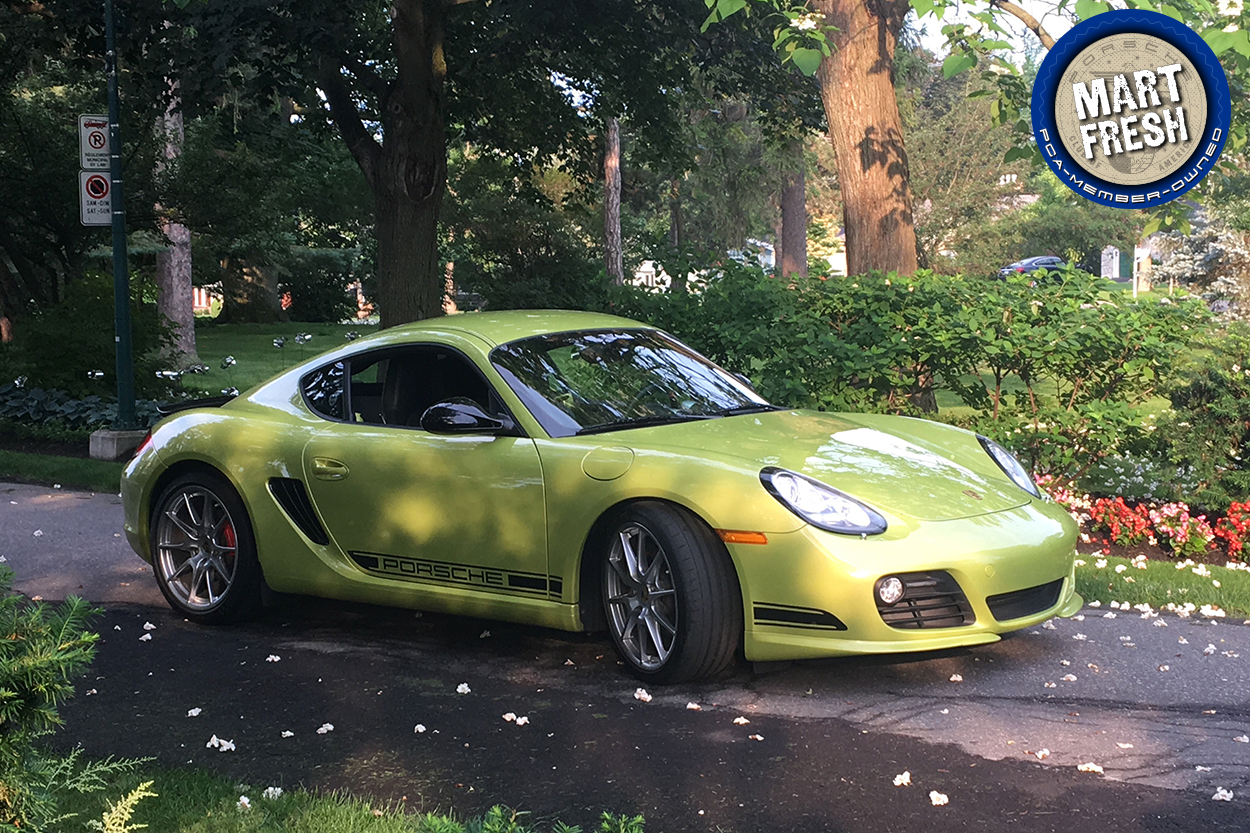 I've picked a Cayman R for Mart Fresh before, but with the new 718 Cayman GT4 due out soon, it got me thinking about simpler times. Even though 2012 doesn't feel that long ago, the differences between the forthcoming 4.0-liter flat six-powered GT4 and this Peridot Green Cayman R are immense, though one could say the R (or the original Boxster Spyder) is what started this current trend of hot mid-engined Porsches. The R has a relatively diminutive 3.4-liter flat six that is a joy to run to redline, extract its 330 horsepower, and coax sweet, sweet high-pitched music from right behind the driver's seat. It does without a sophisticated suspension like the GT4, but in spite of that, the car as a whole feels completely balanced and friendly to drive, especially with a six-speed manual transmission (PDK was optional). No, it doesn't have all the tricks of today's Porsches, but it's a totally different take on what the company's top-of-the-line mid-engined sports cars have become: just a little more power, a bit lighter weight, and well-tuned analog shocks. — Damon Lowney, Digital Media Coordinator, Porsche Club of America