Mart Fresh: GT3 with 'Dieselgate'-rivaling engine warranty or a classic Porsche?
Tuesday, September 10, 2019
Photos by the sellers except where noted
A popular PCA member benefit is The Mart, the club's classifieds section online and in each issue of Porsche Panorama. Mart Fresh is a bi-weekly column in which PCA media staff and guest contributors pick what they think are the "freshest" Porsches currently available, and then attempt to explain their reasoning. Only PCA members and Test Drive program participants have access to seller contact information. Always invest in a pre-purchase inspection for any Porsche you may consider, as seller descriptions and pictures don't always tell the full story.
---
2004 Boxster S "50 Years of the 550 Spyder" Edition - $20,000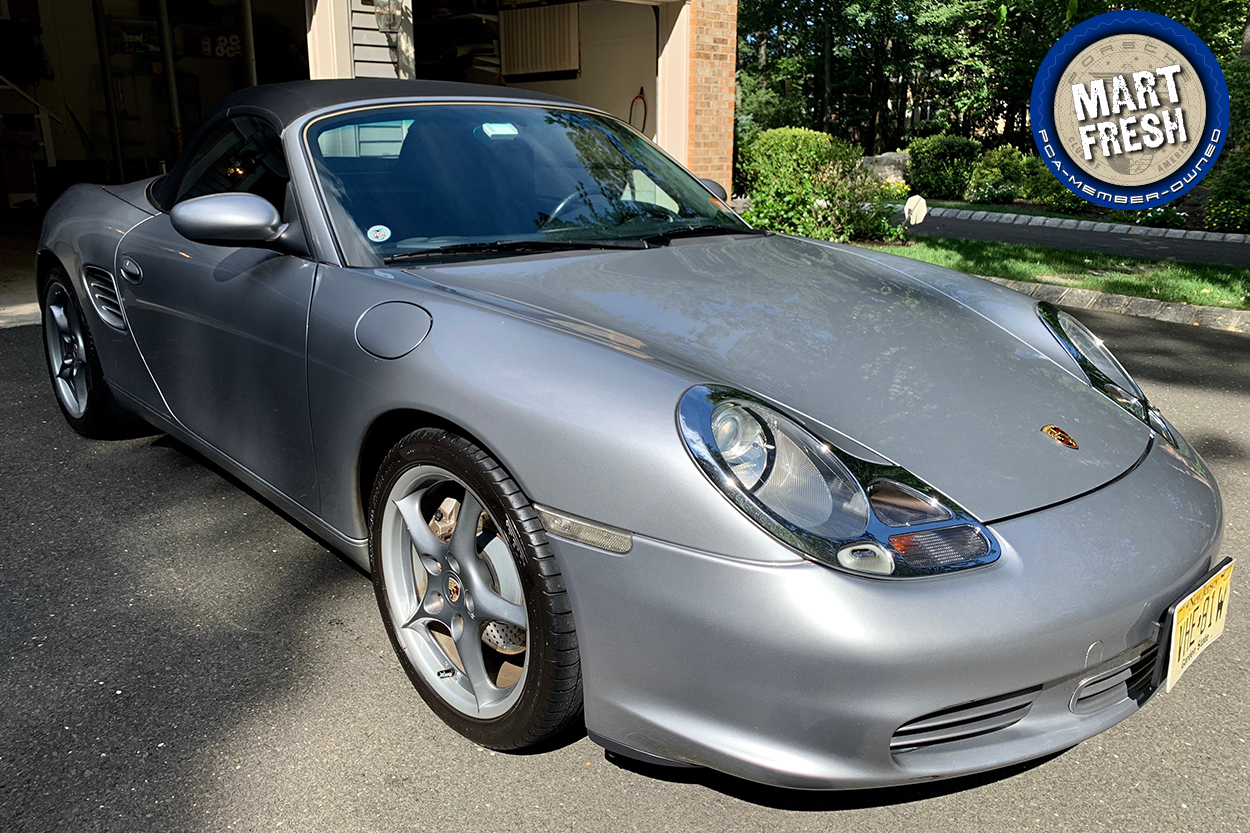 Ultimate Fall Foliage Tour: Do it in a Boxster.
Having just returned from PCA's Treffen North America in Vermont with our '99 Boxster, I can tell you that I can't think of a better way to enjoy the upcoming fall foliage. What fun it was to rev up our flat six through the winding Green Mountain roads. Here's your chance to have a similar experience to ours, but in a limited-edition 986 Boxster — specifically, a 2004 model year "50 Years of the 550 Spyder" edition (#1,272 of 1,953). This six-speed manual convertible with 40,500 miles includes a unique color combo of GT Silver exterior paint and a matching hardtop. The 550 Spyder edition also includes a two-tone version of my favorite modern Porsche wheel, the lightweight 18-inch Carrera five-spokes. So much to like here, except for the chrome headlight trim (which should be easily removeable), for a very reasonable price of $20,000. Fortunately the car has had a recent IMS bearing upgrade, though you'll want to find out which bearing was used to stick the required replacement schedule if needed. As always, have a comprehensive PPI done. — Vu Nguyen, Executive Director, Porsche Club of America
Click here for PDF archival copy of ad
---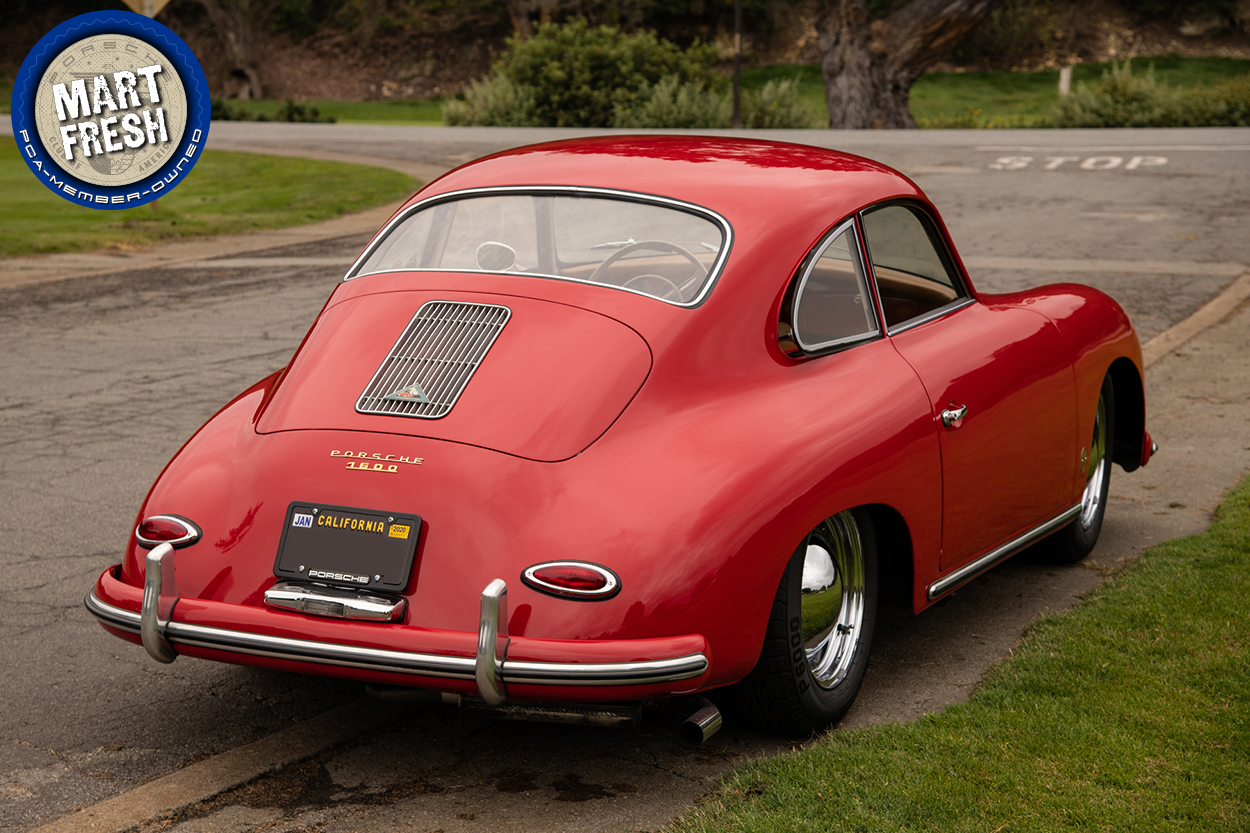 As I sit staring at my "modern" '87 Carrera up on jack stands, I think how nice it would be to have a lovely and simple vintage 356 like this to play with! This beautiful 1957 356A is iconic in every way — clean, uncluttered inside and out, and fantastically serviced so I could possibly stay clean for once. (Oh, who am I kidding. I'd find a way to make a mess.) This car has also already received some of the upgrades I would look seriously at for spirited driving and rallying, especially the bigger Zenith carbs and rorty Bursch exhaust. I might also put 356C discs on the rear if it doesn't have them already, but it's not mandatory. I'd encourage the next owner to enter it on some big driving tours and give it the kind of exercise it's built to handle! This is a really fantastic 356, I just love it. I've seen coupes sell for a lot more than the asking price here at auction, so I think it could be a great deal all around. Really gorgeous. — Brad Phillips, Business Development, Hagerty
Click here for PDF archival copy of ad
---
1997 911 Carrera Cabriolet - $41,000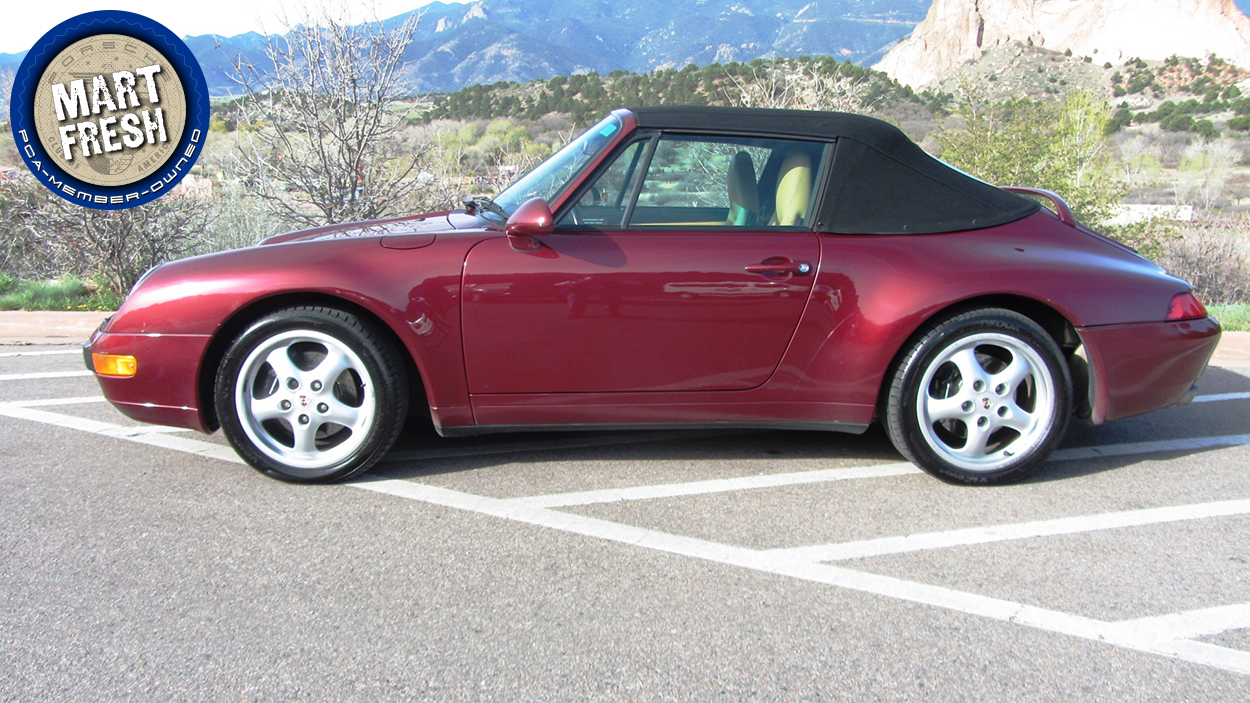 One of the more pronounced trends in the post-356 Porsche market of the last five years is the fact that cabriolets have increasingly suffered at the hands of their coupe brethren. It seems to be a combination of factors, most centering around the fact that younger buyers born post-1975 have no romantic attachment to convertibles, and that Porsche drivers often view open cars as compromised cars in terms of chassis rigidity and handling. The while technically true, if you don't track your car or make a habit of regularly driving over railroad tracks at speed, you're not likely to notice a ton of difference, particularly by the time you get to the era of the 993, which brings us to this car. It presents well in photos in lovely Arena Red with a Tan interior, it's not a Tiptronic, and with just 65,500 miles, it's barely broken in. At just $41,000, it seems like a great deal, particularly when you realize that an equivalent coupe would likely have an asking price in the high fifties to the low sixties. With the best part of late summer here and the wonderful fall driving season still ahead of us, get a PPI and snap this one up. I doubt that you'll be remotely sorry. — Rob Sass, Editor in Chief and Director of Content, Porsche Panorama and PCA.org
Click here for PDF archival copy of ad
---
2014 Porsche 911 GT3 - $119,999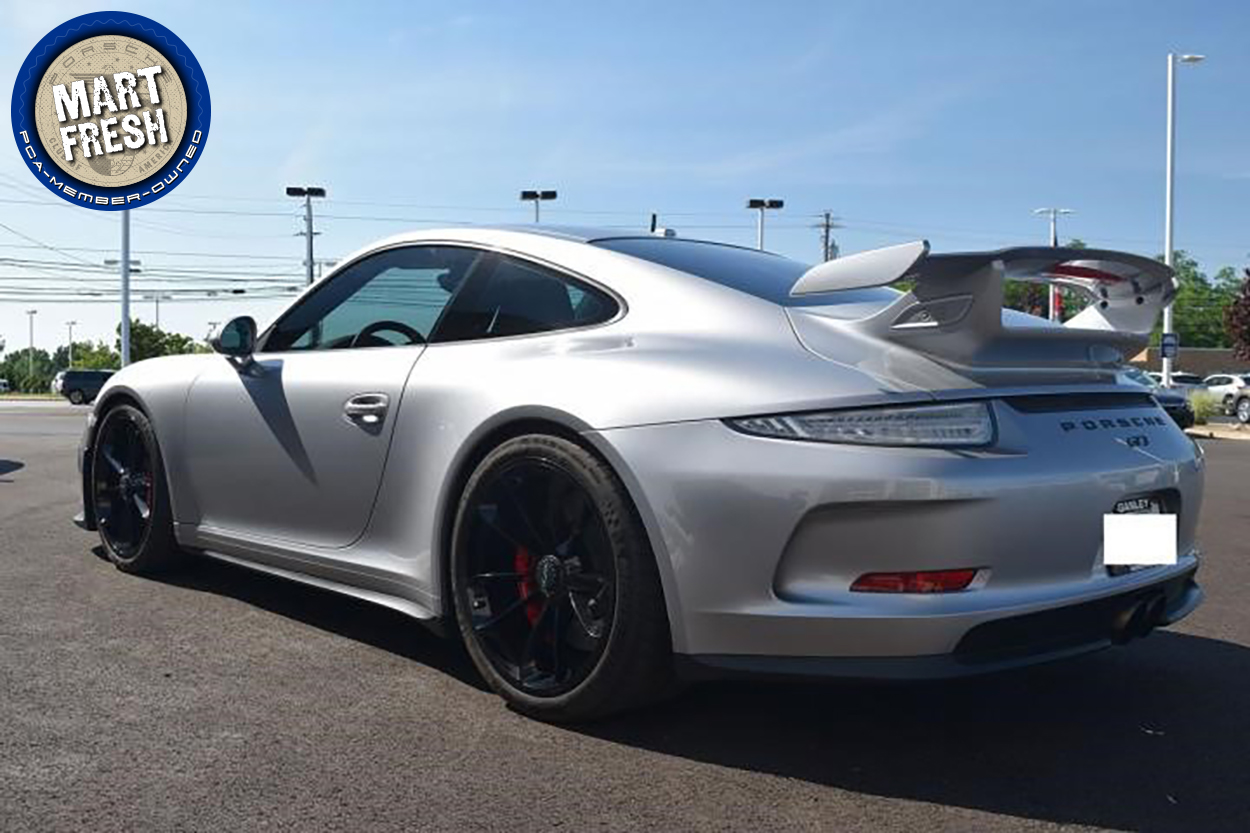 When my eyes floated down the screen as I was scanning the Mart, it didn't take long before I saw "ten year engine warranty" in the description of this ad. I had forgotten about the fact that the 2014-2016 911 GT3 had some engine problems that threatened to plague its reputation, so Porsche did the right thing and offered an outstanding warranty for the naturally aspirated 475 horsepower flat six, which is 10 years or 120,000 miles, whichever comes first. That makes the 991.1 GT3 a screaming deal if you're planning to drive it a lot and don't mind the brilliant double-clutch automatic transmission, the only gearbox this generation of GT3 was offered with. Porsche identified the problems — faulty finger followers that affected or could affect a relative few cars ("a metallurgical defect in certain batches of followers," according to Road & Track) and, preceding that, a connecting rod fastener that could come loose and start a fire. If an engine failure is due to a faulty finger follower, Porsche will replace the engine within the warranty period. All 2014 GT3s that were built before the connecting rod fastener issue was identified and fixed received new, updated engines. Of course, we'd still get a pre-purchase inspection in spite of the engine warranty. — Damon Lowney, Digital Media Coordinator, Porsche Club of America