Was 1972 the best year for Porsche 914 colors?
Saturday, September 14, 2019
Article by Rob Sass
One of the major inspirations for Rennbow was, frankly, our fascination with old dealer color chart brochures. They're pricey collectibles now, but back then, they were just a piece of the disposable collateral that went along with selling new cars. In honor of 914 Day, we decided to take a closer look at one of our favorite years of the 914 palette, 1972.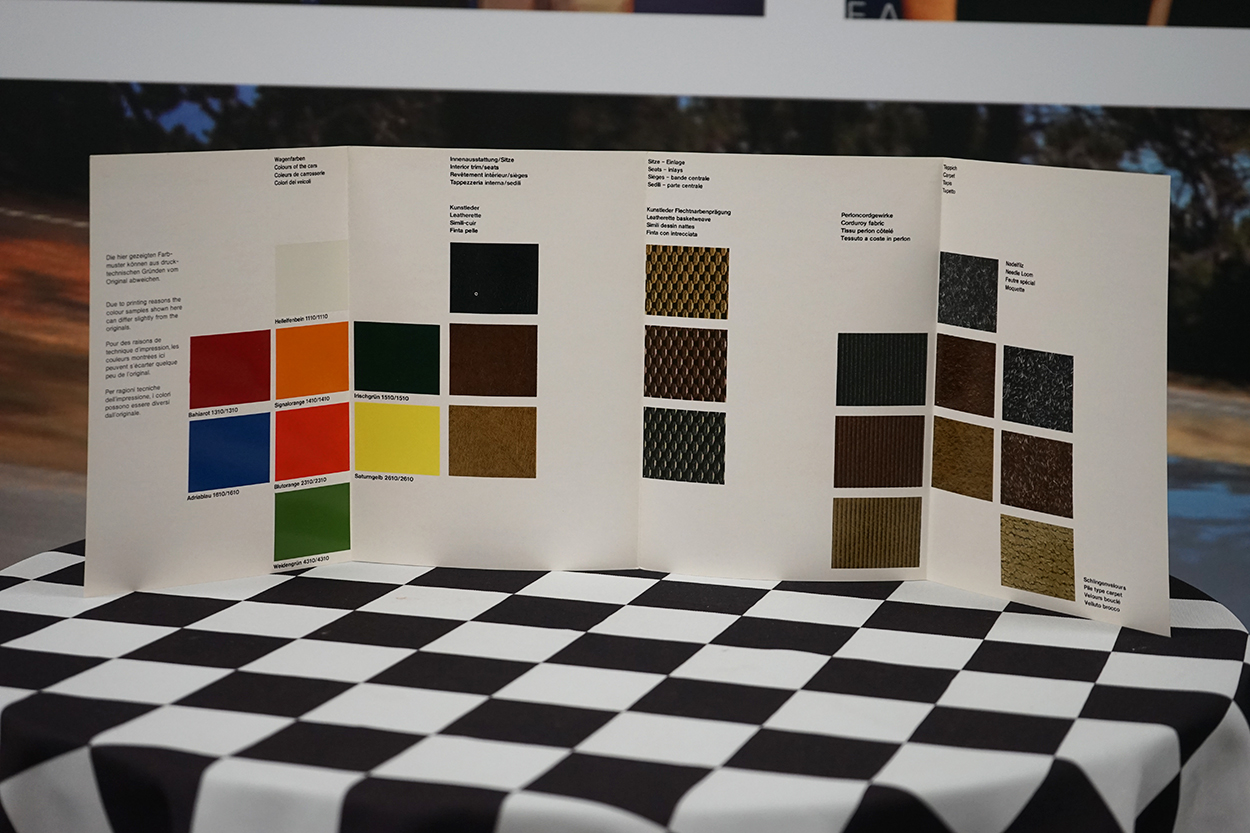 1972 was, of course, the third model year for the 914, and the last year that the slow-selling 914/6 was available. This being the funky early 1970s, many of the colors were bright and vibrant, from Signal Orange, to Saturn Yellow, to Tangerine (Blood Orange).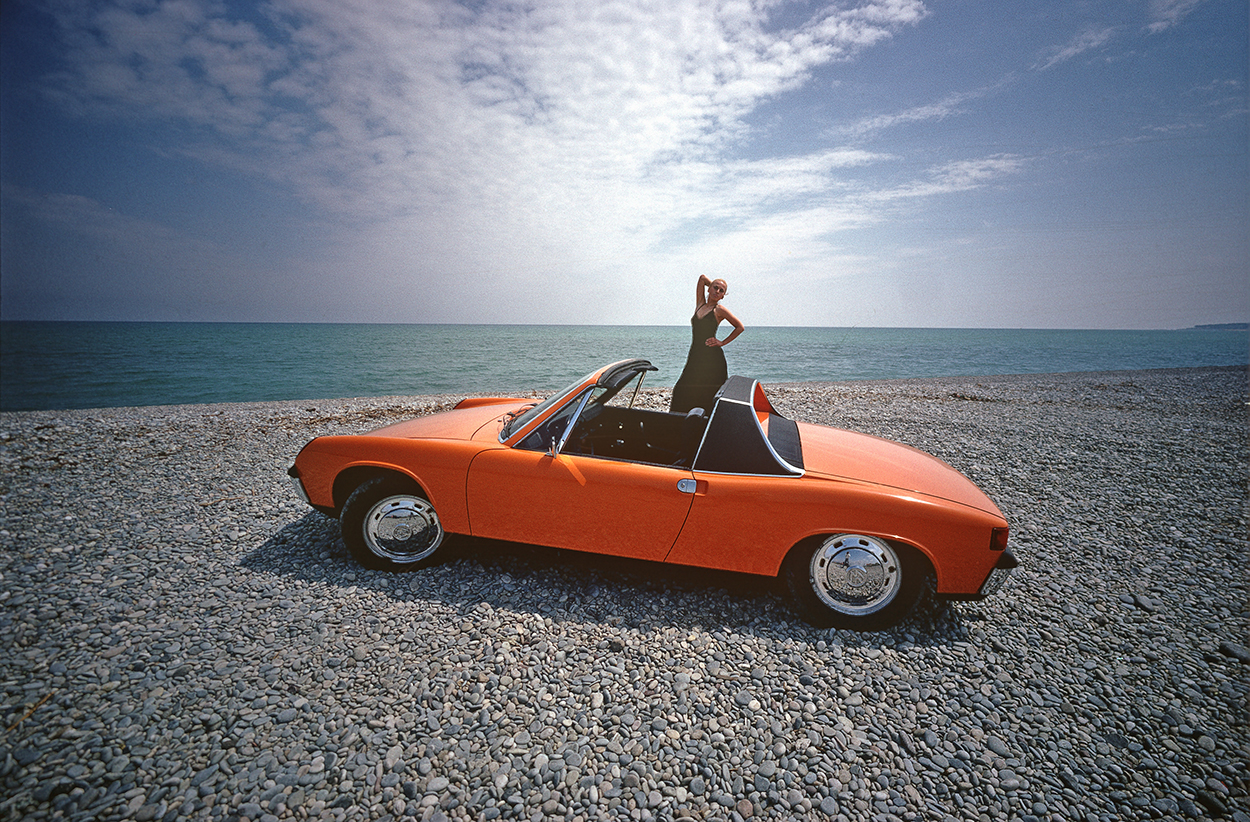 Above: A 1972 914-4 in Signal Orange. Photo courtesy Porsche
Adria Blue was one of the truly fantastic blues, Irish Green is one of the greatest Porsche colors of all-time, and Willow Green was a pretty shade as well. Overall, it was an interesting mix of colors from the 911 palette and the Volkswagen palette of the day. Later 914 colors tended to come more from the VW side than from Porsche.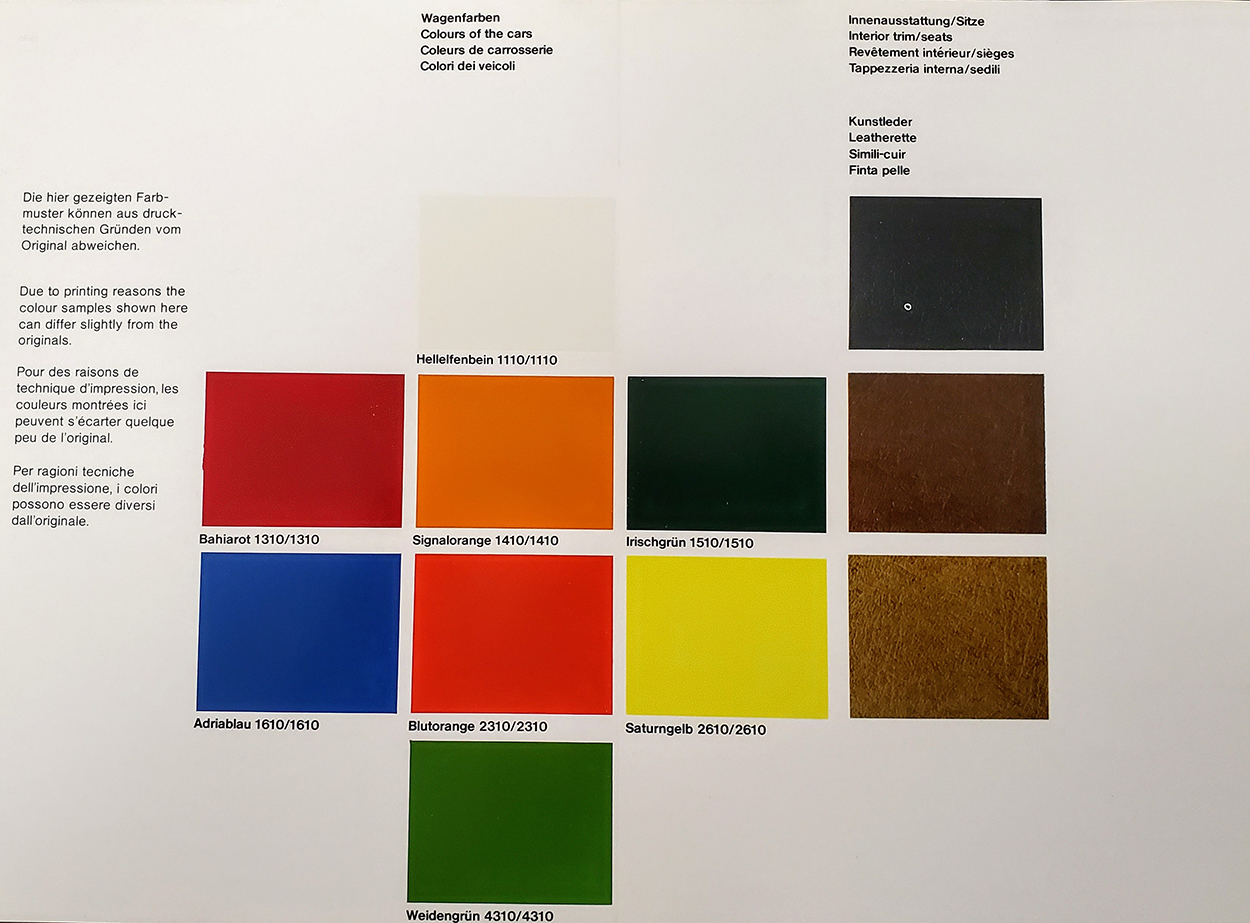 The brochure is also interesting for what it doesn't include — none of the added-charge metallic colors are shown. For the record, according to Rennbow, those are Gemini Blue Metallic, Gold Metallic, and Silver Metallic. Black (which was apparently also an upcharge) is omitted as well. Curious, but the date code and the markets may hold a clue—it appears that the date code on the piece is 07/71, making it probably one of the earlier brochures for the 1972 model year. It also appears to be a piece that was produced for the European market, as it's marked VW-Porsche, rather than Porsche+Audi as it likely would have been for the U.S. The languages used are also a dead-giveaway — German, French, Italian, and UK English.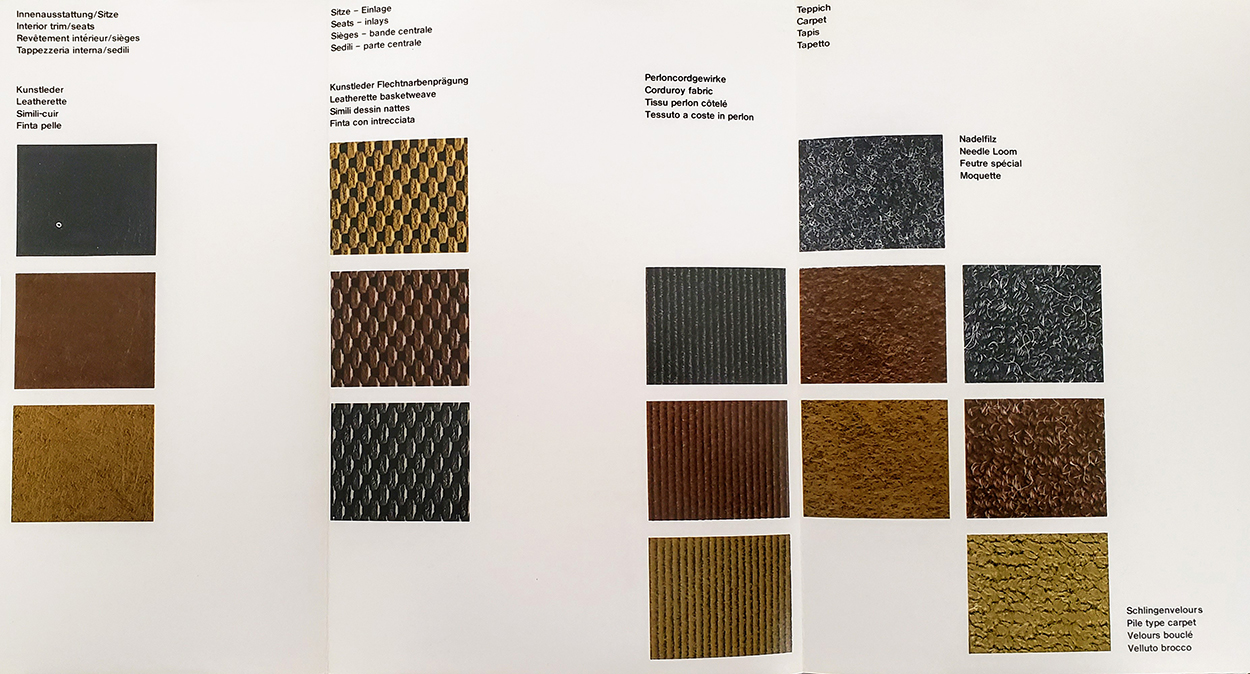 An added bonus to this particular brochure is the fact that it also contains photographic representations of the interior choices, and a chart that shows which paint colors they coordinated with. For the record, you could get basket-weave leatherette in tan, brown, and black.