PCA explores new opportunities to share club enthusiasm
Monday, September 16, 2019
Article by Jim Hemig, Marketing Director
Four PCA members volunteered to be a part of a PCA National initiative and attend a different type of car show, an indoor, afternoon event that anybody can attend and where owners show off their modified and tuned cars. They displayed their Porsches at Wekfest in New Jersey, where it's all about customization. PCA is always looking for opportunities to share our Porsche enthusiasm with future Porsche owners and potential new members, and this was a great event to do just that.
Part of that outreach effort includes the more than 3,500 events PCA hosts every year. Yet many of those are for members only, and they aren't the only car shows and automobile events across North America. This Wekfest event was at the New Jersey Convention and Expo Center on Sunday, August 25, and there are several held at different locations around the country throughout the year.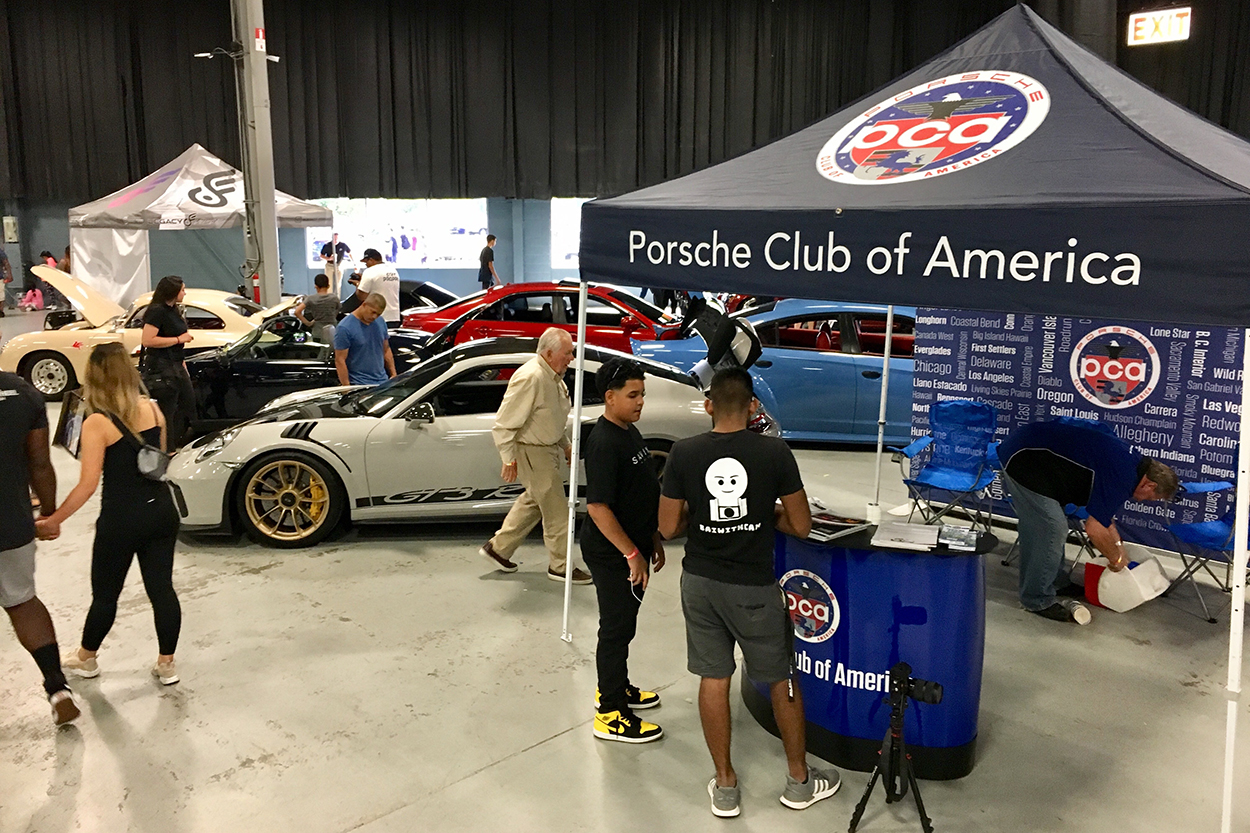 Northern New Jersey Region members Jeff McFadyen, Jerry Manna, and Walter Sliwa all offered to bring their incredible Porsches to this car show event that differs from anything the Porsche Club of America hosts. There are judges and awards, not unlike our Concours, but it's all about customization. Cars were so tightly packed into the convention center there wasn't much room to even walk around.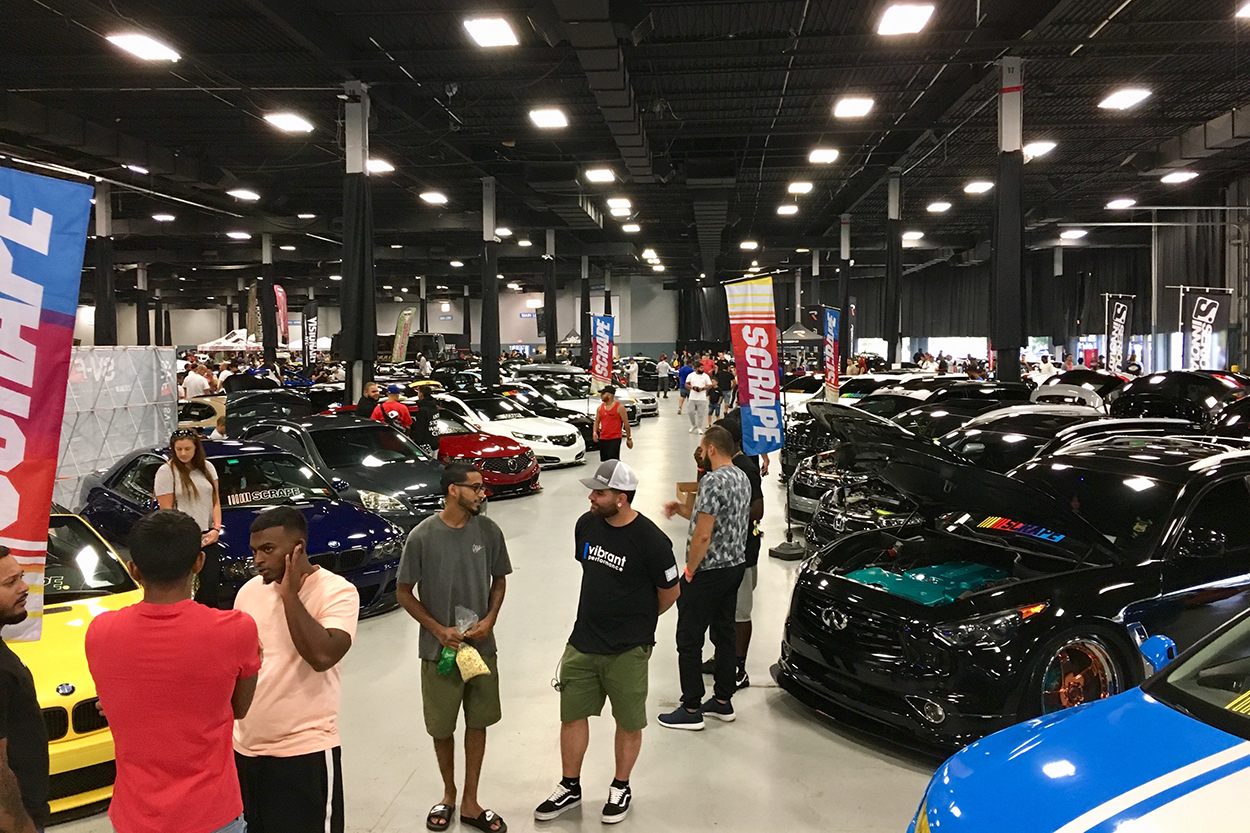 The Wekfest website explains the event as, "Designed as an event providing opportunities for car builders to share their experiences with likeminded individuals. A place where inspiration is drawn, and achievements celebrated."
Arriving early to set up our PCA tent, it was obvious our cars were going to draw a lot of attention during the show. Jeff's 1957 356 Outlaw was popular even before the show started. He had people hanging around taking photos and looking over his car as he prepared for the afternoon. Even though the average age of the fellow exhibitors and attendees was probably in the 20s or 30s, these car enthusiasts appreciated Jeff's 1957 356 Outlaw.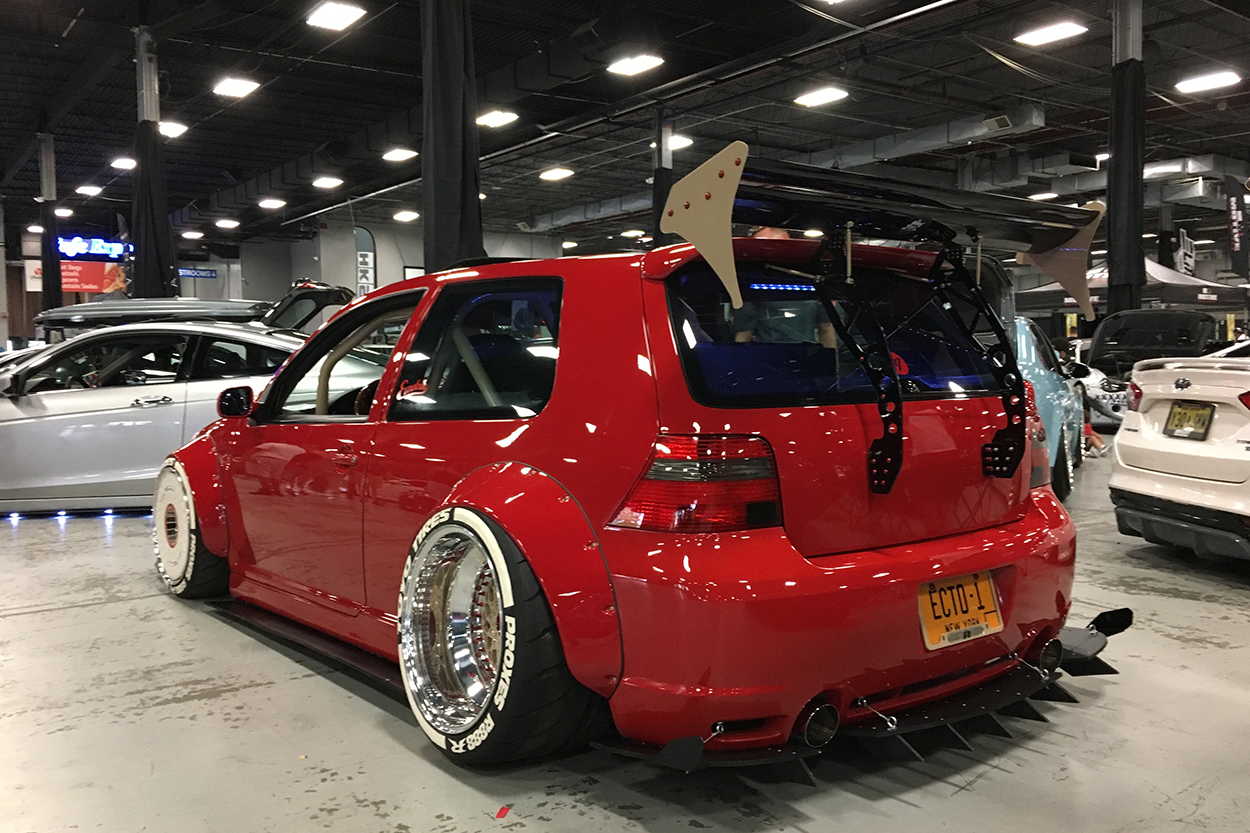 Almost equally as popular was Walter's 2019 GT3 RS and Jerry's 1984 911 Speedster Turbo. The GT3 RS was a crowd favorite and Jerry's completely rebuilt 911 Speedster drew admiration from the most knowledgeable auto fabricators in the crowd.
What was fun and unique about Wekfest was just about every car manufacturer was represented, but no marque had so many cars as to steal the show. Out of hundreds of cars, there were only six Porsches in total and we brought three of them. Some of the cars were extremely lowered or missing hoods to expose their modified and impeccably clean engines. Chrome was everywhere as well as bright and flashy colors. Ear-drum bursting sound systems were common upgrades, and  a few cars even had a full bar in the backseat. Outlandish and extreme was the norm at this car show.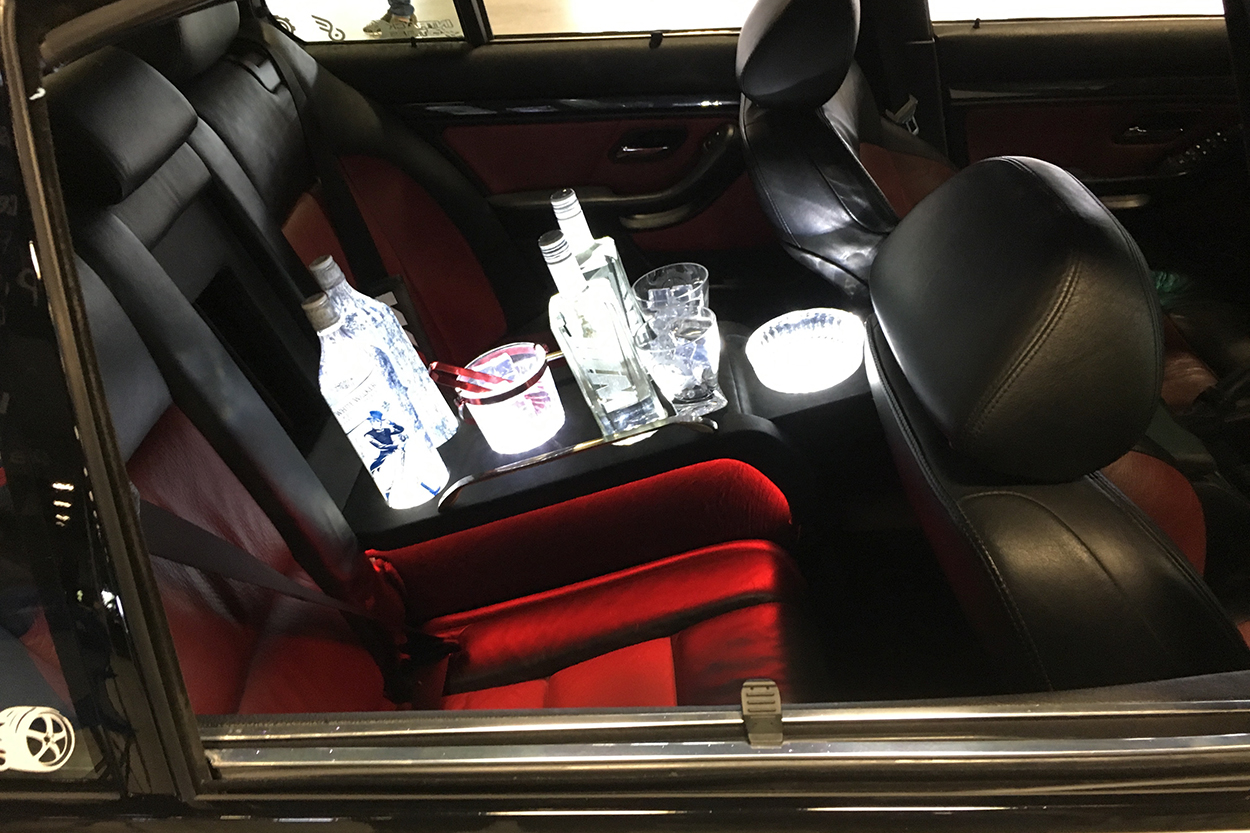 At first, we felt a little out of place but ultimately our PCA envoy felt accepted and part of the group. We made many new friends and met future Porsche owners and PCA members. Jeff's 356 Outlaw even won a first-place trophy.
Wekfest isn't the only non-PCA or non-Porsche car show around — far from it. There are many, some of which have different themes. The Radwood car show, such as the one we visited earlier this year, features all car makes and models from the 1980s and 1990s and has events across North America. Wekfest also has other locations including events in San Jose, Seattle, and Los Angeles in addition to the New Jersey show.
We encourage Zones/Regions to consider attending events like this. It's quite easy to sign up and the event hosts are very welcoming. Help share our Porsche enthusiasm with the next generation of PCA members … and you might even win a trophy.