Treffen Vermont: Fall begins with Porsches under covered bridges
Tuesday, September 17, 2019
Article by Mariela Murphy
Lead photo by Dave Kynor
The town of Woodstock, Vermont was the perfect setting for PCA's Fall Treffen North America in 2019. 270 members journeyed to the Northeast and participated in driving tours that spanned the host regions of Green Mountain, Hudson-Champlain, Northeast, and Connecticut Valley. Our host hotel for the week was the historically iconic Woodstock Inn, Vermont's most beautiful address, which did not disappoint in terms of charm, service, atmosphere, and food.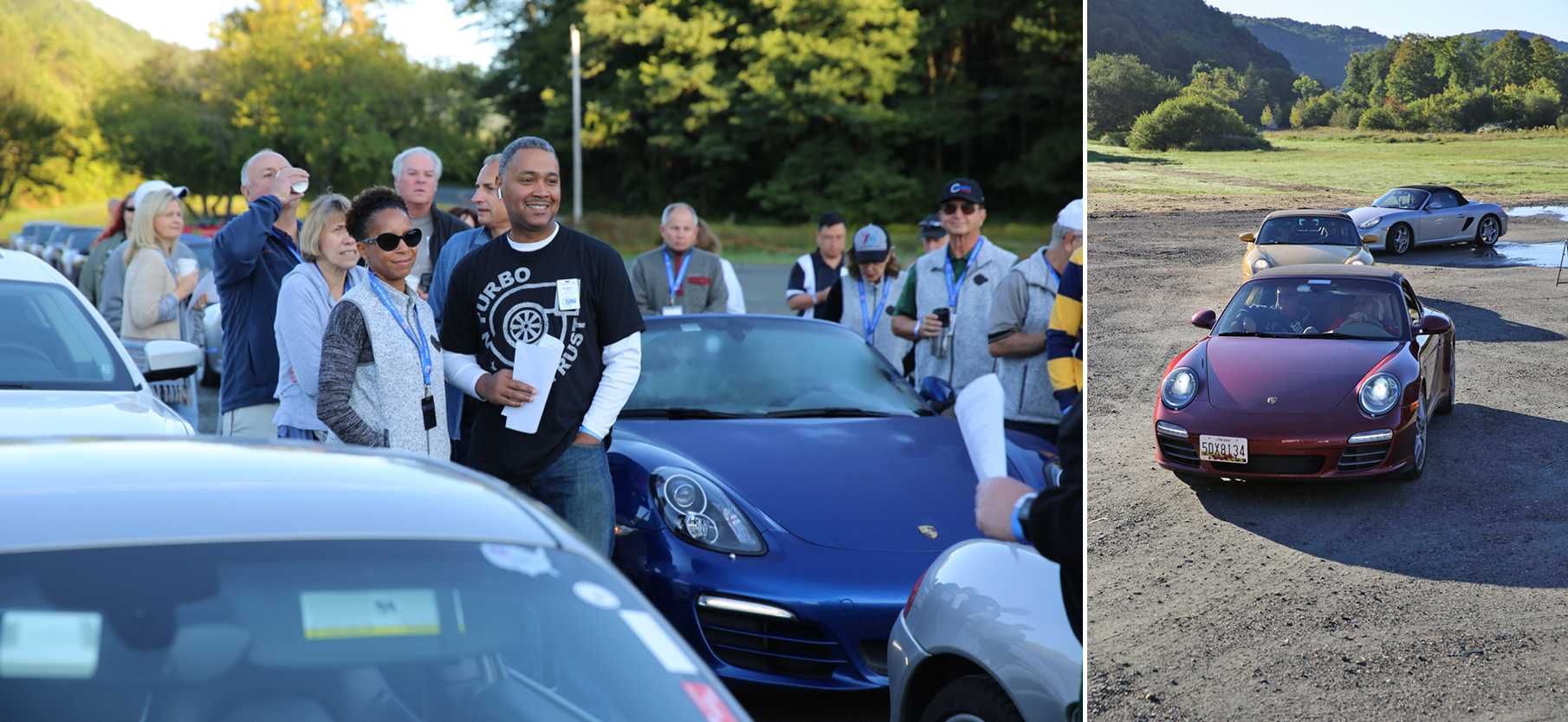 Photos by Vu Nguyen
Driving tours departed from Suicide Six Ski area and experienced the scenic byways, small towns and covered bridges as well as Fort Ticonderoga, the Hildene Lincoln Family Home, Shelbourne Museum, and Dorset Inn. Lunches included visits to the Von Trapp Brewery and Bierhall, Simon Pearce Mill and glassblowing workshop, and the Kimpton Taconic nestled within historic Manchester Village.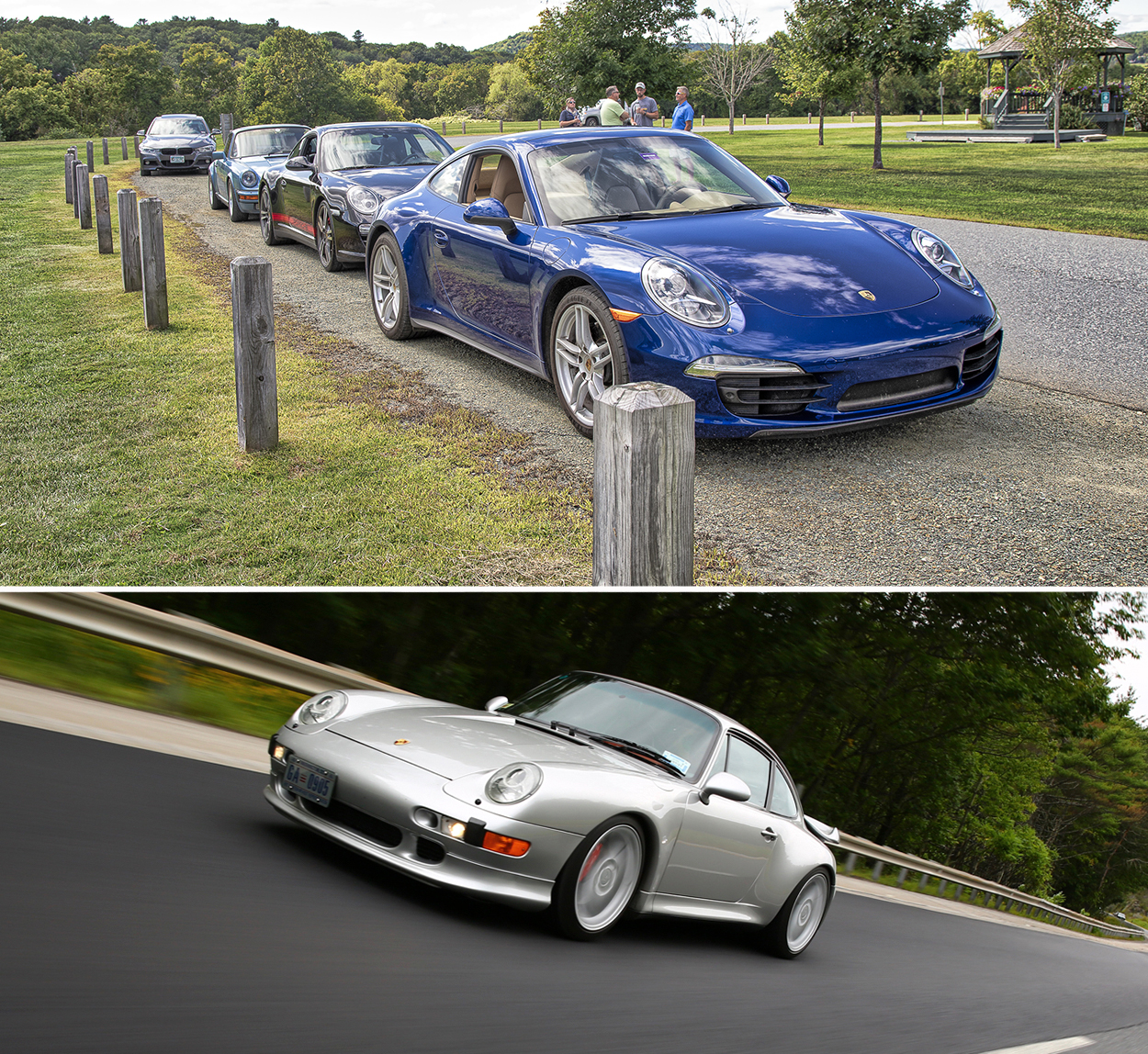 Above: Top photo by Dave Kynor. Bottom photo by Vu Nguyen.
Navigator's Day Off activities allowed for touring of the Rockefeller Mansion and Gardens and neighboring Billings Farm, as well as Kelly Way Gardens, which provided much of the tasty food at evening events. PCA members were also able to enjoy a Falconry activity or Fly Fishing at the Orvis-endorsed center.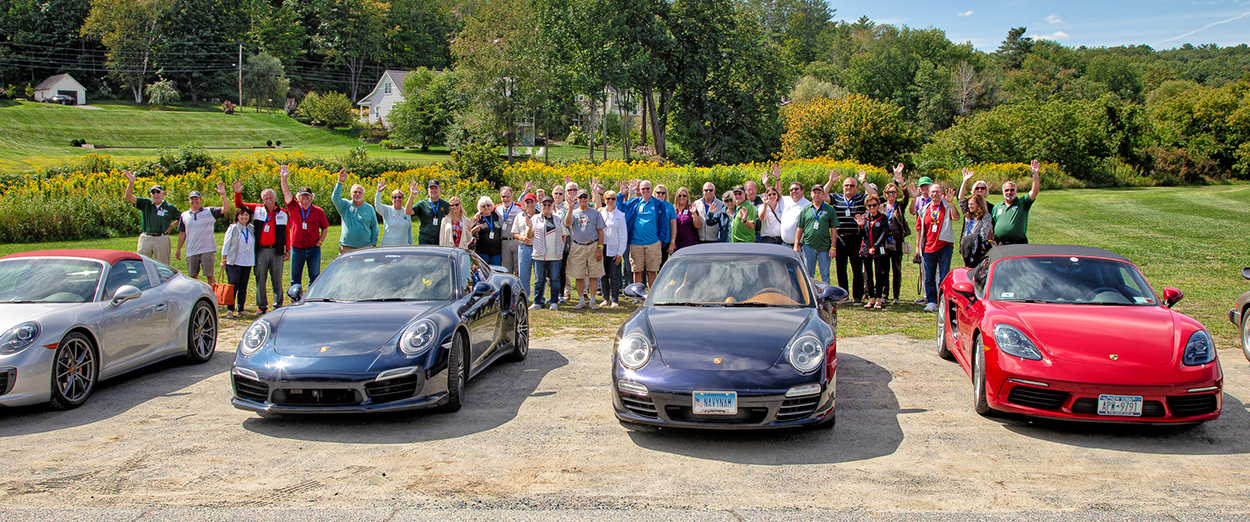 Photo by Dave Kynor
The Woodstock Inn is known for its phenomenal chef and did not disappoint with amazing culinary experiences including a Flavors of Fall celebration on the Woodstock South Lawn complete with a local bluegrass quartet entertaining well into the evening. Friday night's car show on The Green was hugely attended by Woodstock residents and the local news outlet as PCA showcased members' cars, while a folk duo played for a social on the front lawn featuring Kelly Way Garden Farm-to-Table tidbits for the Treffen crowd.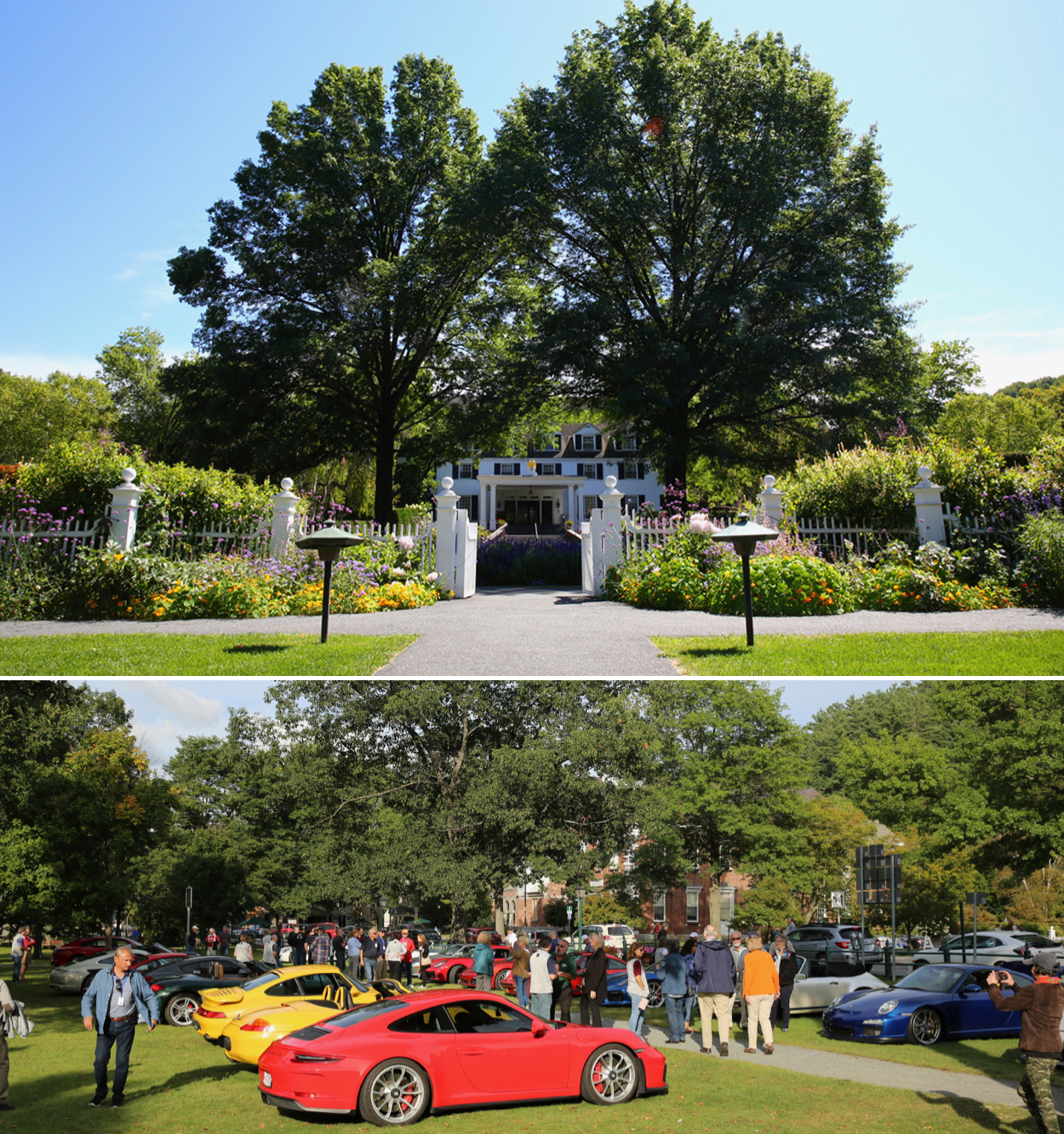 Photos by Vu Nguyen
Not to be outdone by the previous night's fare, the closing dinner on Saturday evening wowed the group with a New England Lobster Boil complete with bibs and lobster cracker tools for all to tackle the delicious crustaceans.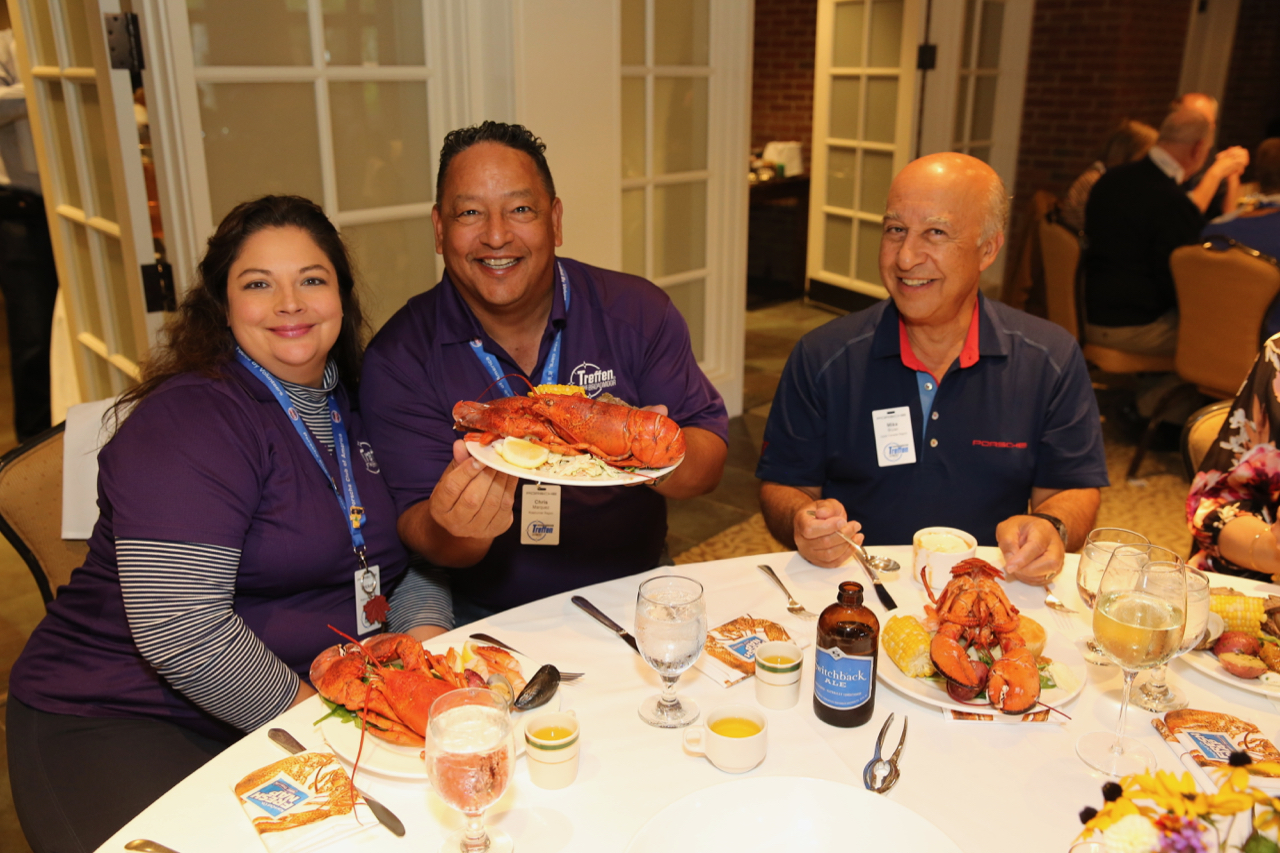 Photo by Vu Nguyen
Once again evenings were spent at the KEF Music Lounge, a Treffen staple, where the stylings of our own PCA DJs made for fun dance parties and gatherings to recap the day's activities and socialize. Treffen participants were also able to enjoy the Woodstock Inn firepits as fall was apparent not only in the cool evenings, but even in a few small beginning bursts of colors within the trees. Treffen sweater vests included in the swag bag were put to good use and appreciated by all.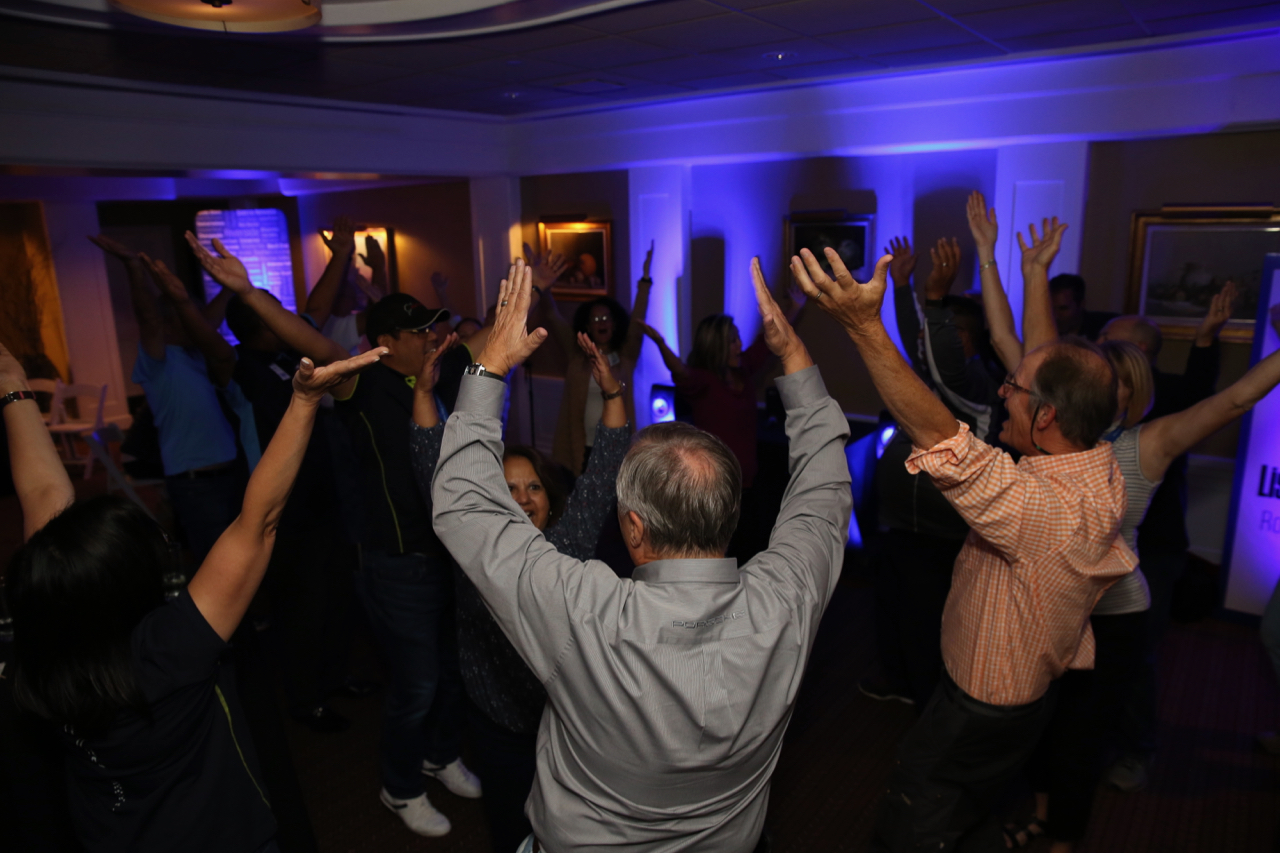 Photo by Vu Nguyen
Treffen Vermont's take-over of both the Woodstock Inn and the town was an unforgettable experience both for participants and the locals who welcomed PCA with open arms and an unforgettable experience.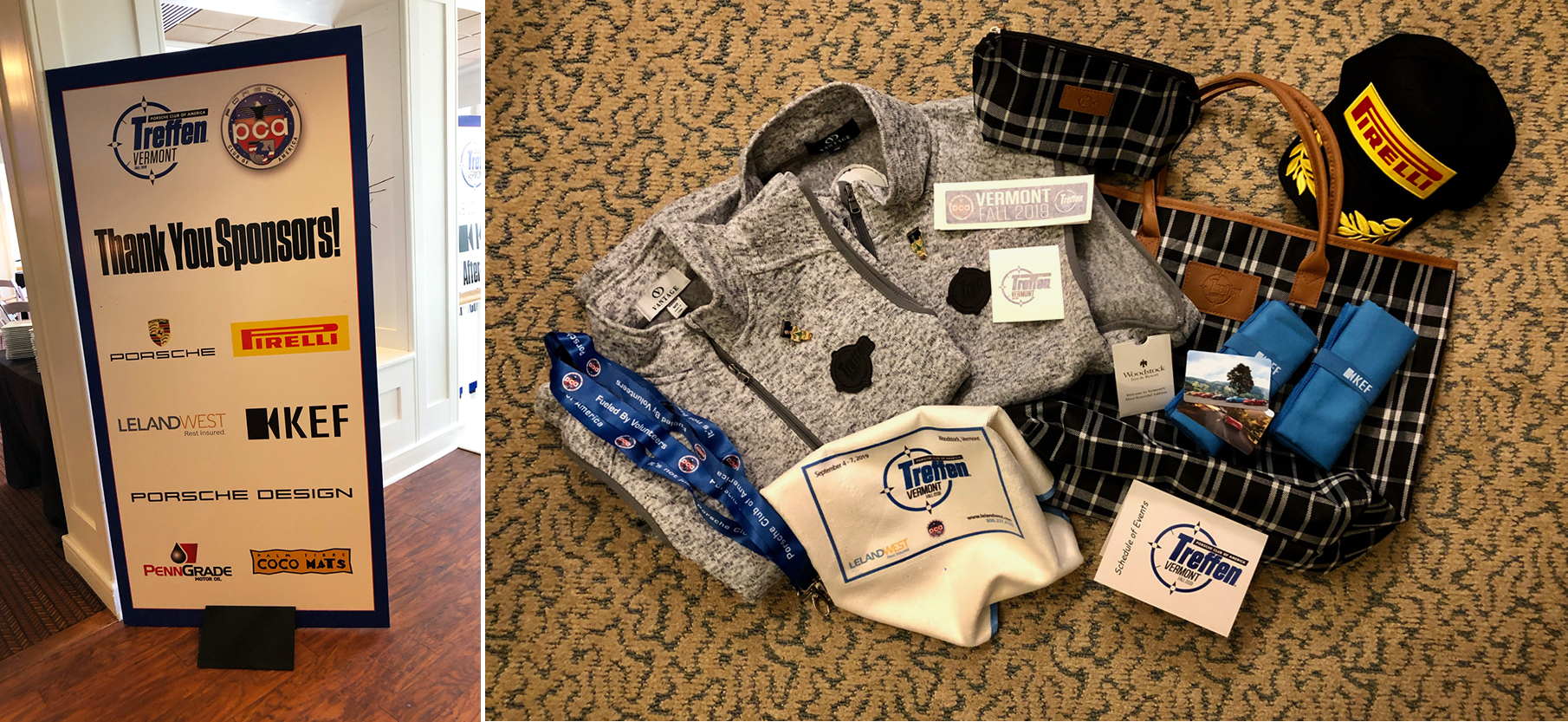 Photo by Vu Nguyen
Future Treffen North America events will be taking place at The Broadmoor in Colorado Springs, CO (April 29-May 2, 2020) and The Greenbrier in White Sulphur Springs, WV (Sept. 16-19, 2020).