Five things we like about the Porsche Panamera Turbo S E-Hybrid Sport Turismo
Article and photos by Damon Lowney
Porsche Panorama recently had the chance to drive the 2018 Porsche Panamera Turbo S E-Hybrid Sport Turismo for a couple days. Here are five things Digital Media Coordinator Damon Lowney likes about it. He'll go into more detail in a future issue of Panorama.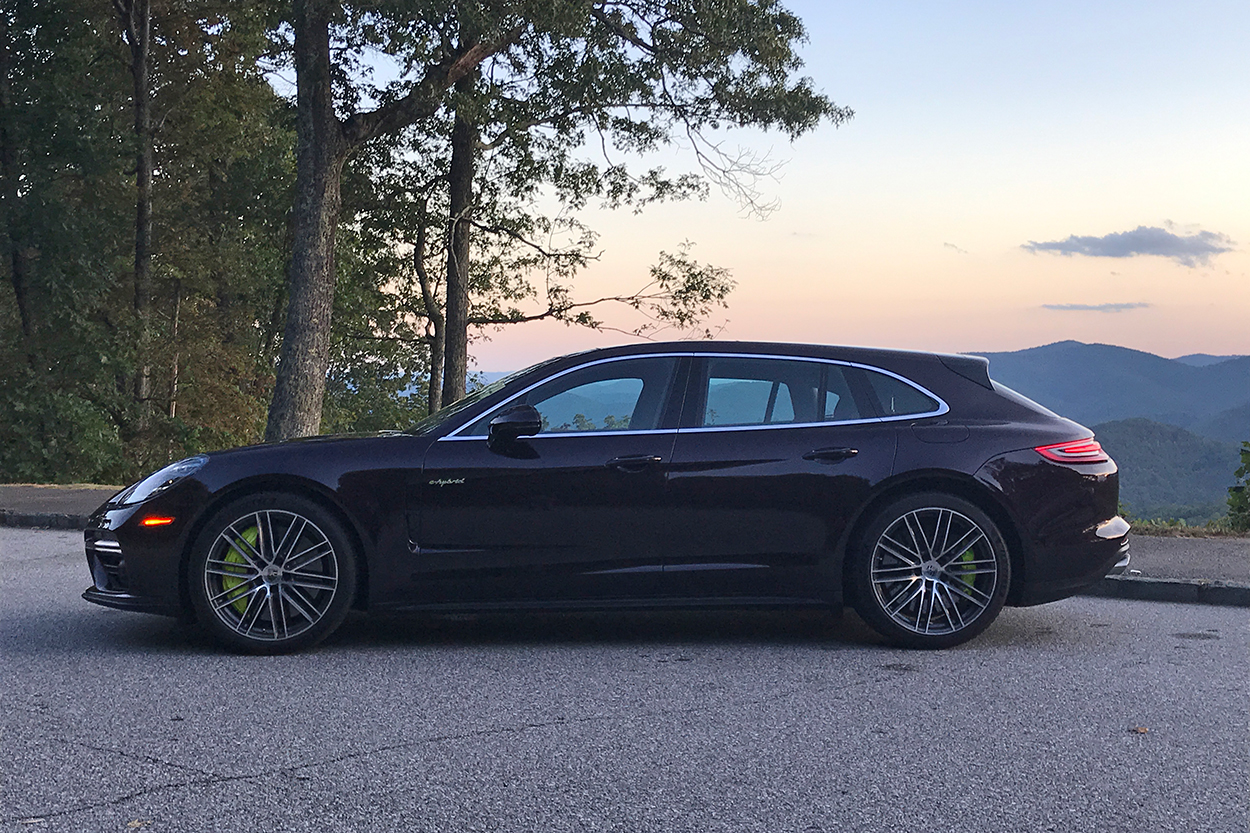 The power! The Panamera Turbo S E-Hybrid Sport Turismo (along with its Cayenne counterpart) has the most powerful drivetrain of any Porsche sold right now, with 680 hp at 5,750-6,000 rpm and 626 lb-ft from 1,400-5,500 rpm. There's a ton of thrust from the V8 at 60-80% throttle. And then, unbelievably, there's more on tap — the last 20% or so of throttle travel wakes the electric motor and nudges the car forward faster still.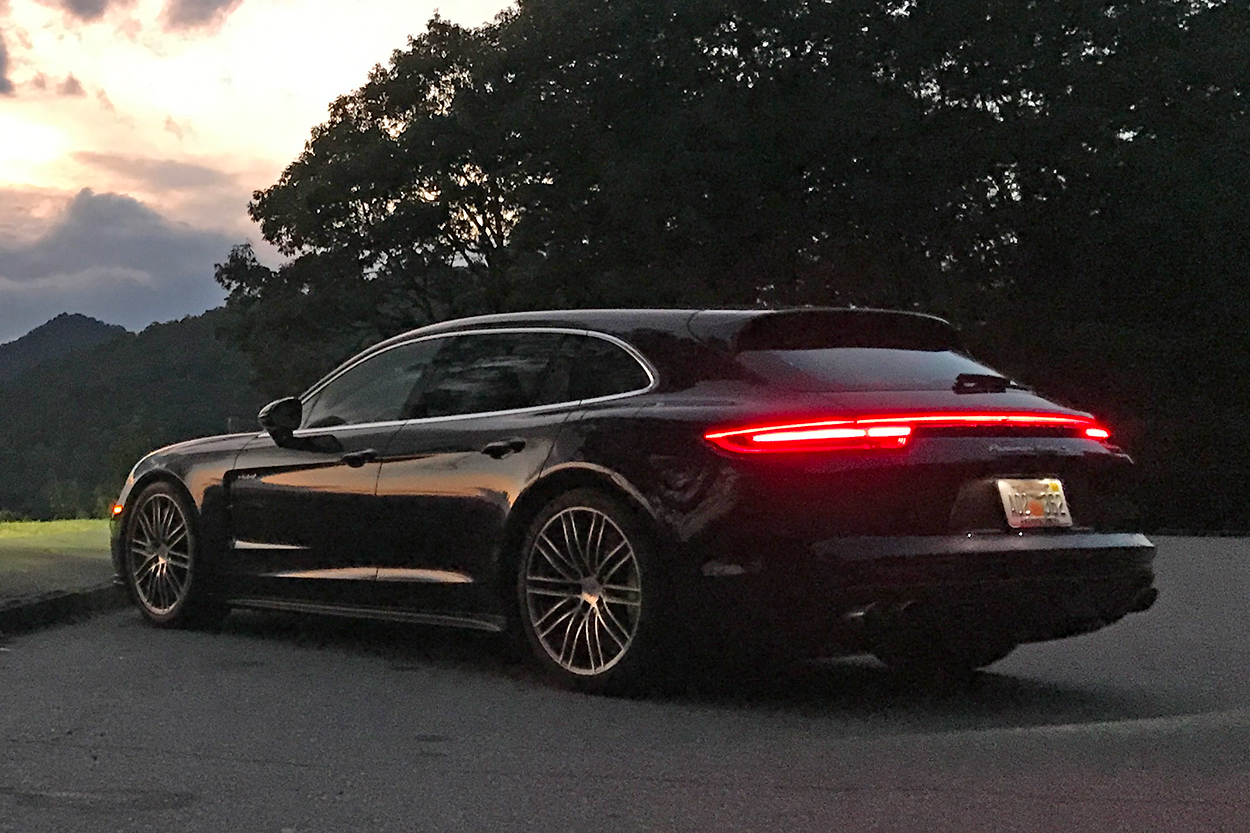 Electric mode is actually useful. This Panamera is a hybrid that clearly places performance above efficiency. But the electric motor has enough grunt to comfortably shepherd the 5,126-pound wagon from stoplight to stop sign. Starts in electric mode helped conserve fuel, and we saw north of 50 miles per hour without engaging the V8.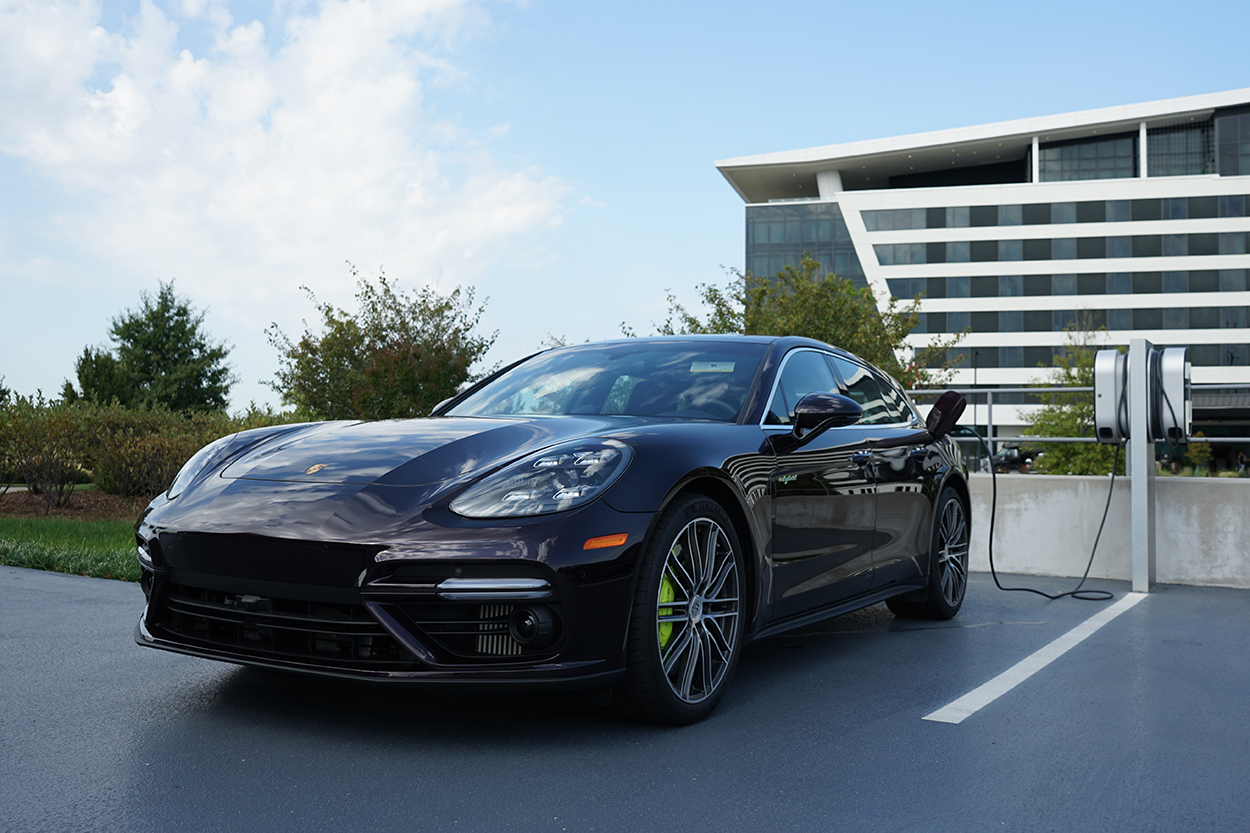 Musical V8. This V8 sounds fantastic to my ears. At idle and low rpm, the engine warbles softly, while higher revs emit a dull roar. My only wish is that it sounded a bit louder on the inside.
Rear-axle steering. This feature is optional even on the top-spec Panamera, but I wouldn't order one without it. U-turns were possible where other vehicles with 9-feet and 8.1-inches of wheelbase would need to three-point.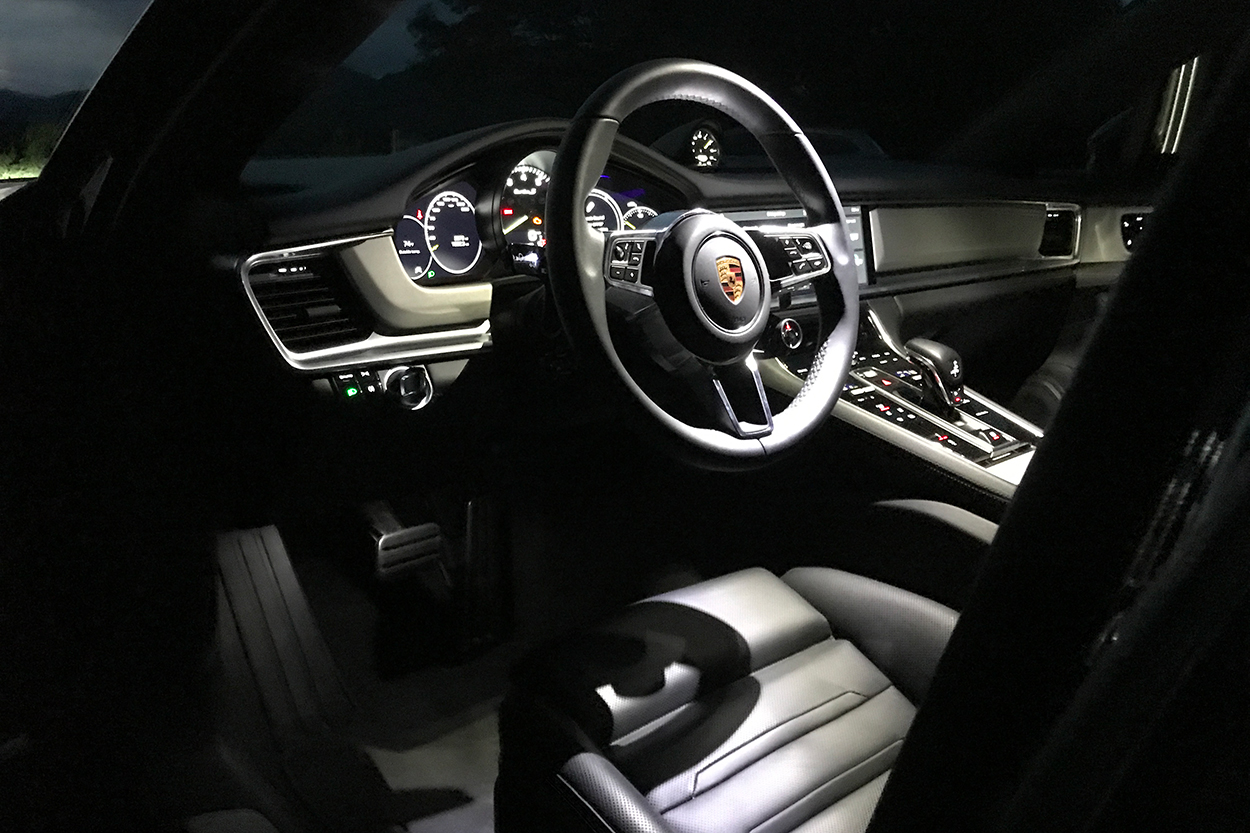 Trail braking. Talk about surprising, but my favorite aspect of the Panamera's handling was trailing the brake into a turn. I wasn't hustling the car close to its (or my) limits, but at six- to seven-tenths, easing off of moderate brake pressure had this Panamera feeling like a much smaller car than it is.
Look forward to the November 2019 issue of Panorama for the full report on our time behind the wheel of this Panamera Turbo S E-Hybrid Sport Turismo.