Porsche market holds firm at RM/Sotheby's Taj Ma Garaj sale
Wednesday, October 2, 2019
Above: 1957 356 Carrera GT Speedster sold for $1,380,000. Photo by Darin Schnabel ©2019 Courtesy of RM Sotheby's
Article by Rob Sass
There's little doubt that the collector car market has been steadily deflating since peaking around 2014-2015. Nothing goes up forever, and the market's current behavior is infinitely preferable to a 1991-style implosion. In general, Porsche values have held up better than those of perennial rival Ferrari, and RM Sotheby's Taj Ma Garag collection sale in Dayton, Ohio last weekend offered another pressure test of the market. By and large, there were no surprises.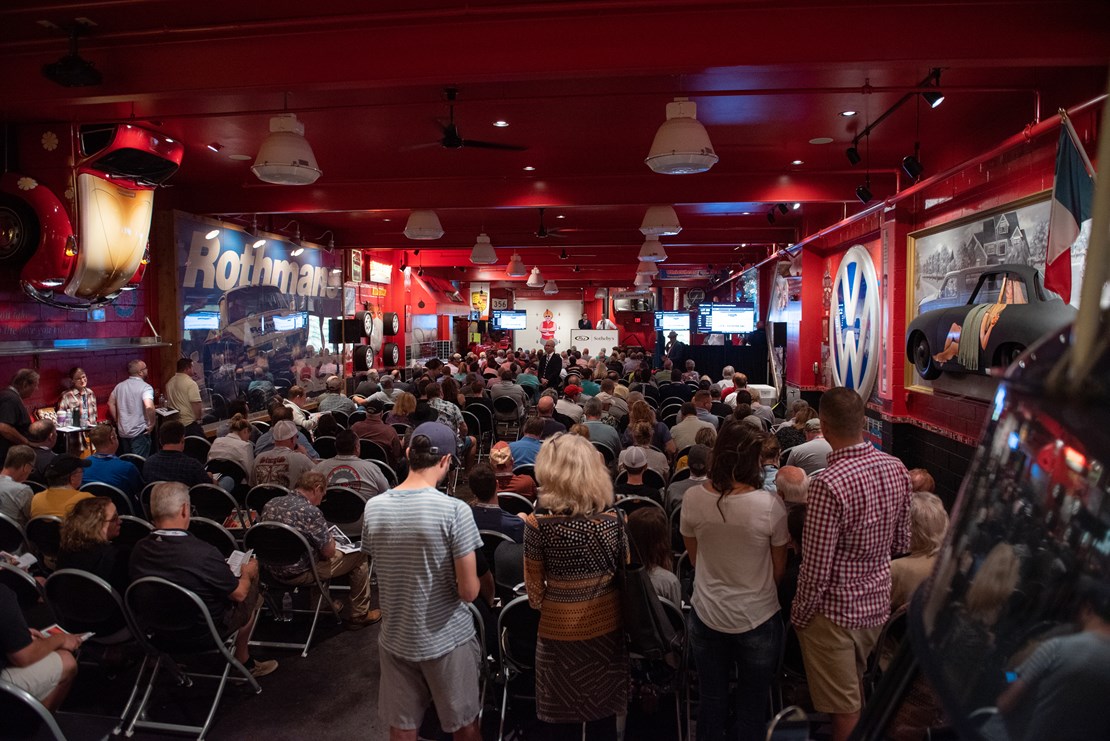 RM has had a virtual lock on single-collection sales, ever since pushing Christies out of the market in the early 2000s. They do a creditable job of marketing the sales and getting qualified bidders in the room and on the phone. I think that the prevailing hope among bidders is that since the sales aren't tied to another event, and presumably attendance is lower, some bargains will slip through. In fact, it's generally the opposite. Prices realized at sales like this tend to be on the higher side. The total sales for this collection were just under $6 million for 32 automotive lots, and more automobilia lots than I cared to count. The high sale was a 1957 356A Carrera GT Speedster which sold for $1,380,000 including the buyer's premium of 10%.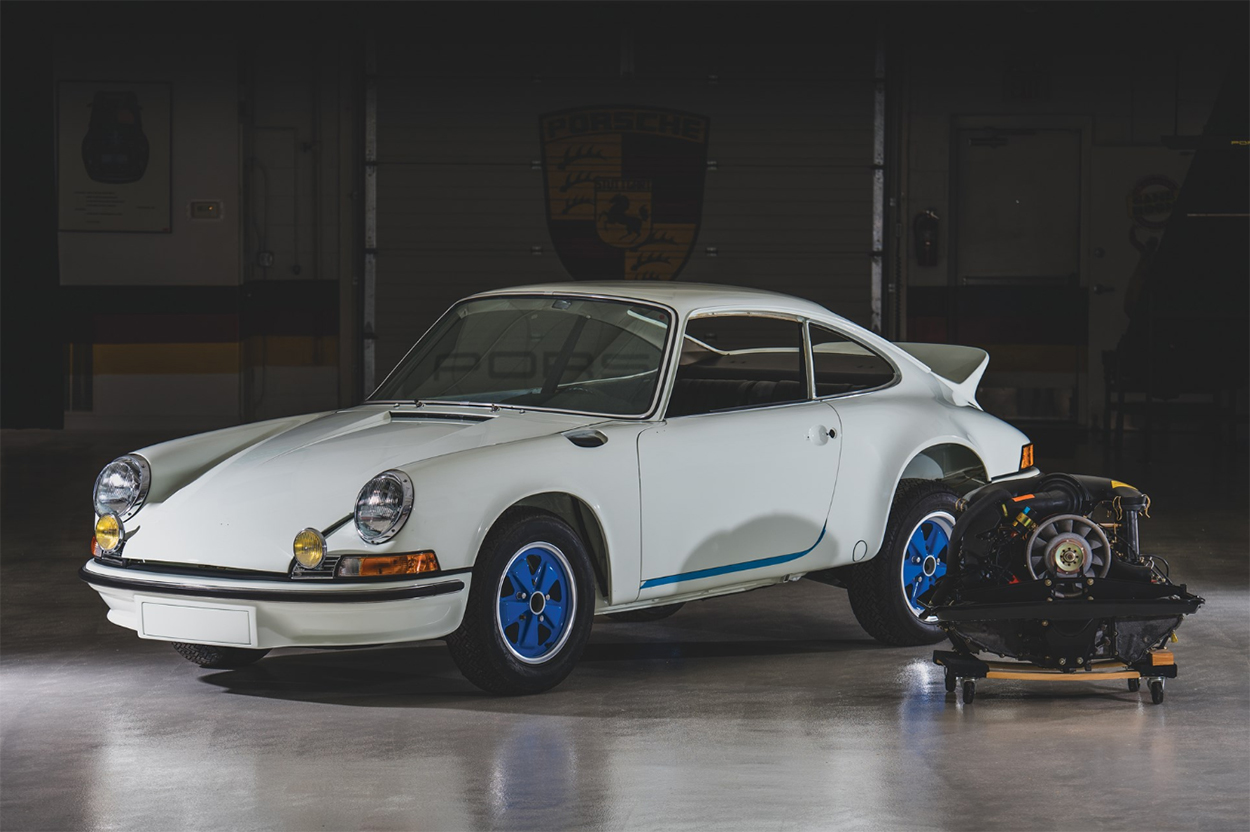 Above: 1973 911 Carrera RS Touring sold for $412,000. Photo by Darin Schnabel ©2019 Courtesy of RM Sotheby's
Among the other notable lots was a 1973 911 Carrera RS Touring which sold for $412,000. At first glance, this seems like a bargain, but only if you haven't paid much attention to the market since 2015 when this car may have fetched $650,000. In 2019, it takes a Lightweight to get into the high six or low seven figures. Social media pundits were similarly rending their garments over the very nice (and heavily accessorized) 1967 911S hammering for "just" $300,000. That's over $330,000 with the buyer's premium, and frankly, in this market, it's a fairly strong result for an early S where quarter-million dollar plus sales are becoming rare.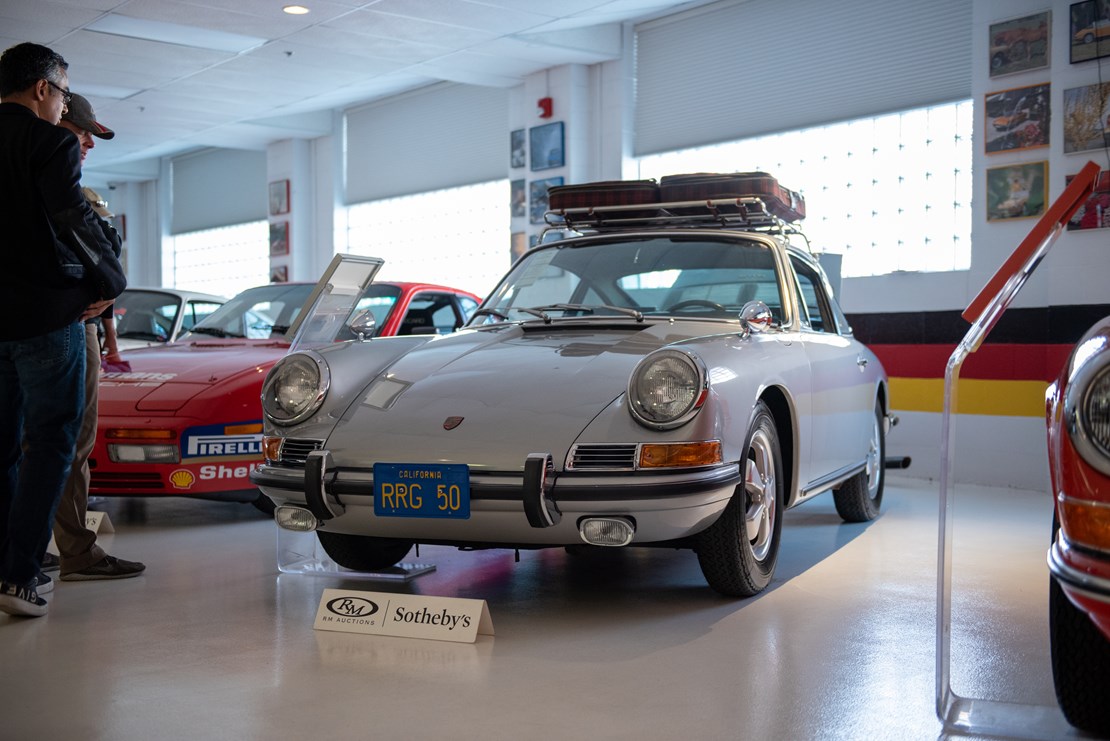 Above: 1967 911S sold for $335,000.
Above: 
As is the current trend, water-cooled cars are hot, particularly 911 GT cars or really special/rare transaxle variants. A 2007 911 GT3 RS changed hands for $184,800, well above MSRP. The 1981 924 Carrera GTS Club Sport (a car that Derek Bell has sung the praises of repeatedly) did a very strong $357,000, making one wonder what the current market is for the more common, but related, 924 Carrera GT. Perhaps it's time to start looking for one.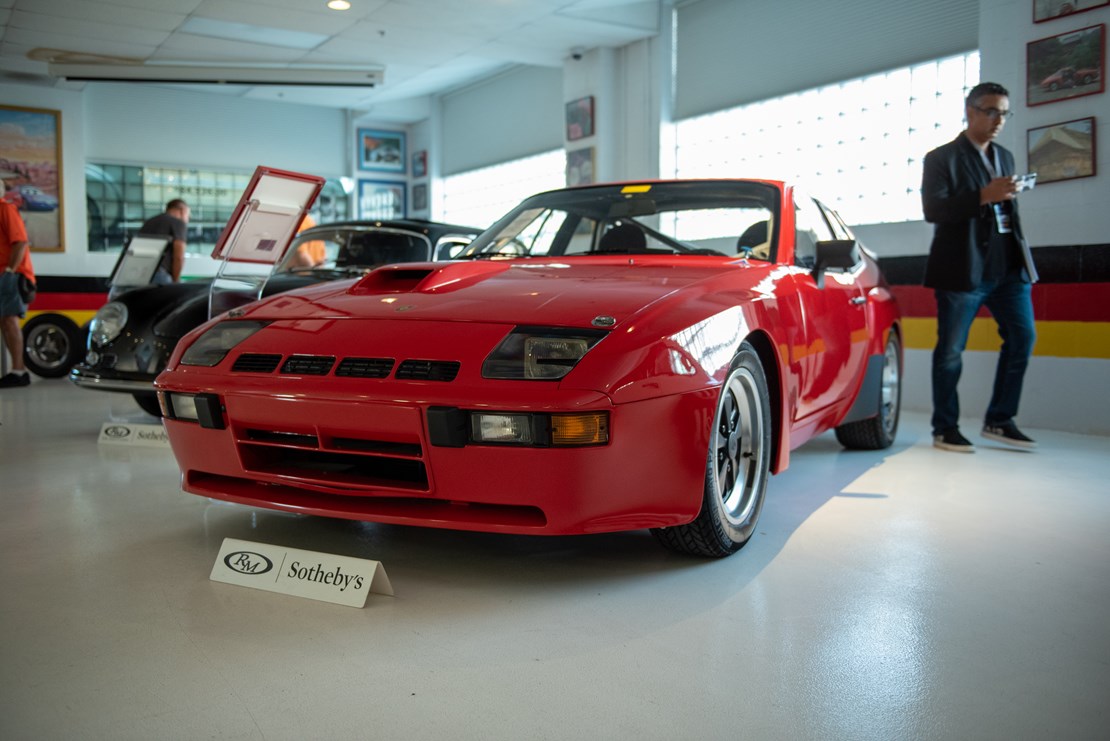 Above: 1981 924 Carrera GTS sold for $357,000.