Why you need a 1978 or 1979 Porsche 911 SC
Above: 1979 Porsche 911 SC Targa in Talbot Yellow. Photo originally published by seller in The Mart and featured in the Nov. 2017 edition of Mart Fresh.
Article by Rob Sass
I've mentally specced out my next 911 SC in the vehicle configurator that doubles as my noggin. It needs to be a 1978 or a 1979. (Using PCA's Rennbow and searching for 1978 colors and 1979 colors is a great tool.) Why the first two years you ask? It's the colors Duke, the colors. Simply put, early SCs (at least theoretically) came in some of the best colors that the G-body 911 ever wore. And, as an added bonus, some cars were ordered without anodized black trim. These bright-trim SCs have much of the vintage appeal of an earlier long-hood car at a fraction the cost. The only downside? Finding one and paying for it. By late 1977, most people were snapping up the then-fashionable anodized black trim, and American color preferences have always skewed conservative — Silver Metallic, Grand Prix White, Black, Guards Red, etc. An SC in a rare, bright color will bring a huge premium.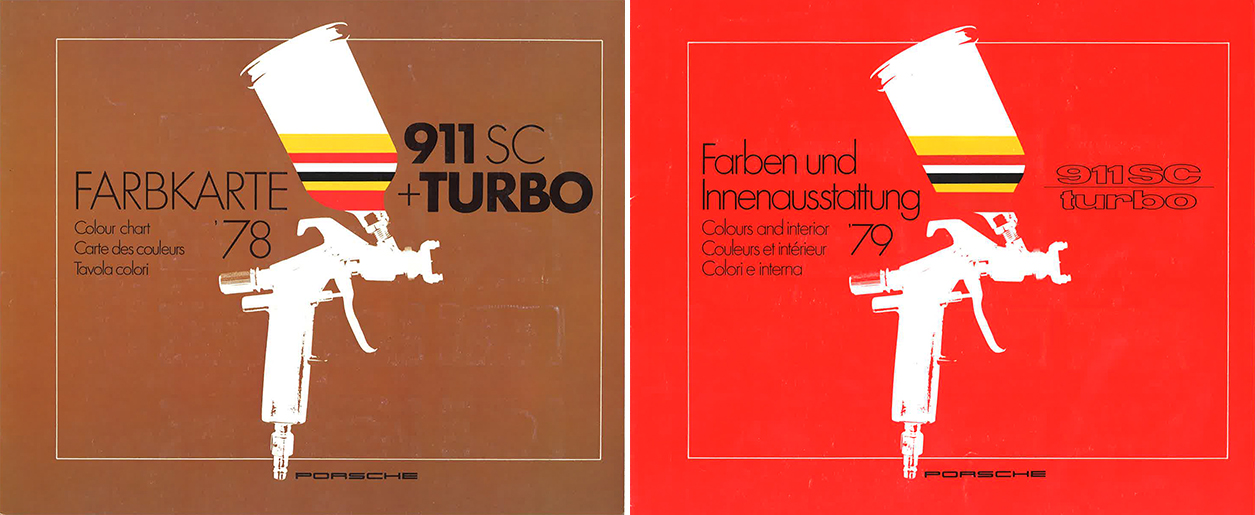 What colors float my boat in particular? Well, two of the rarest, naturally. Continental Orange and Apple Green from 1978 are near-mythical colors. I'd frankly be surprised if there were more than ten sent to North America in these colors. Arrow Blue and Light Green Metallic aren't far behind from 1978 and 1979.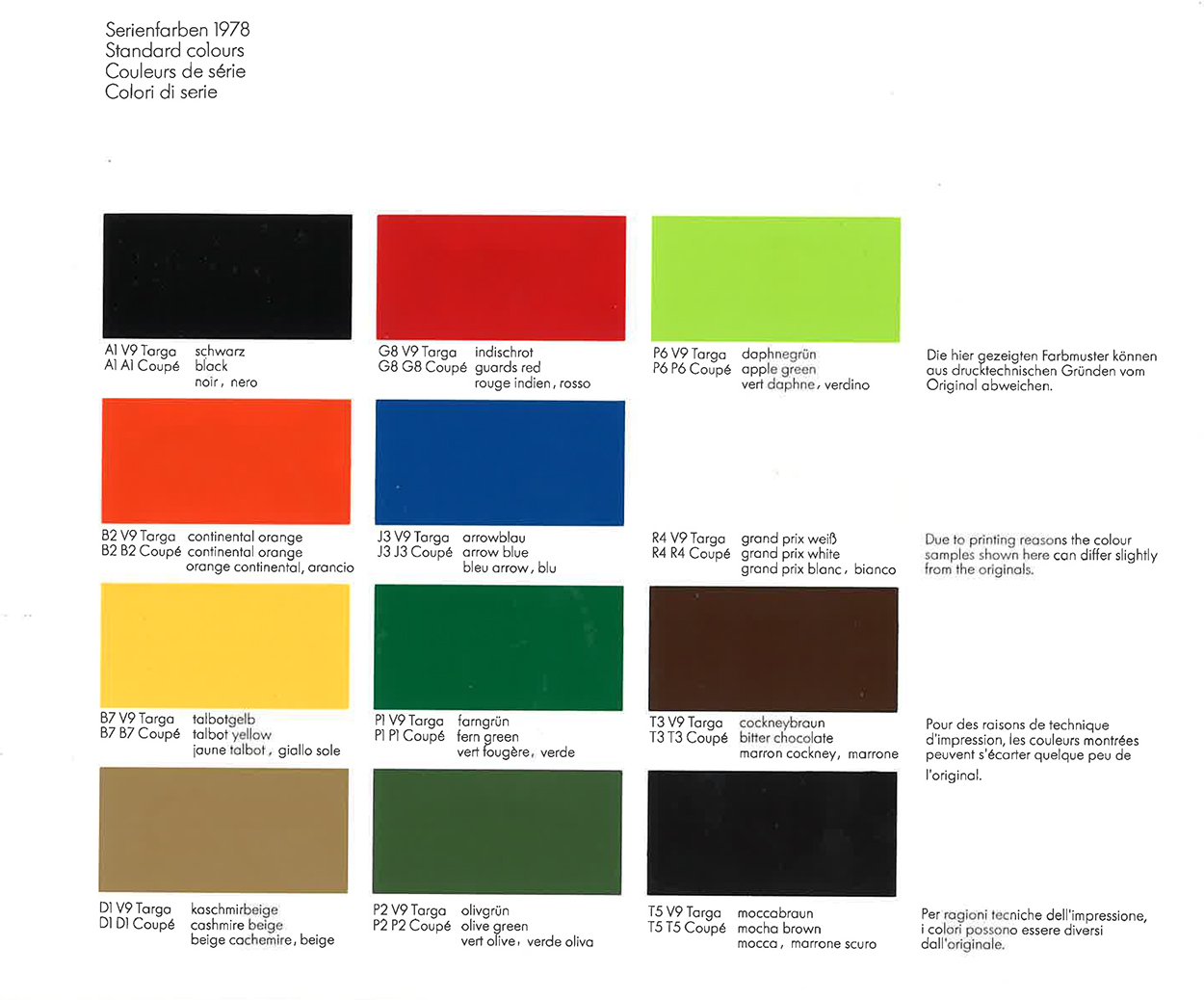 Sadly, they're almost as scarce. Realistically, I'd probably have to settle for one of two colors that were actually ordered by customers with some degree of regularity: Minerva Blue and Talbot Yellow. Minerva Blue is a simply gorgeous shade of bright, metallic blue that has the pop of arcing electricity. Talbot, while not my favorite Porsche yellow (Speed and Signal take that crown), is still a very pleasing color for an SC. Sellers ask more for both colors, but not the crazy premium that you'd see for Arrow Blue, Continental Orange, or Apple Green.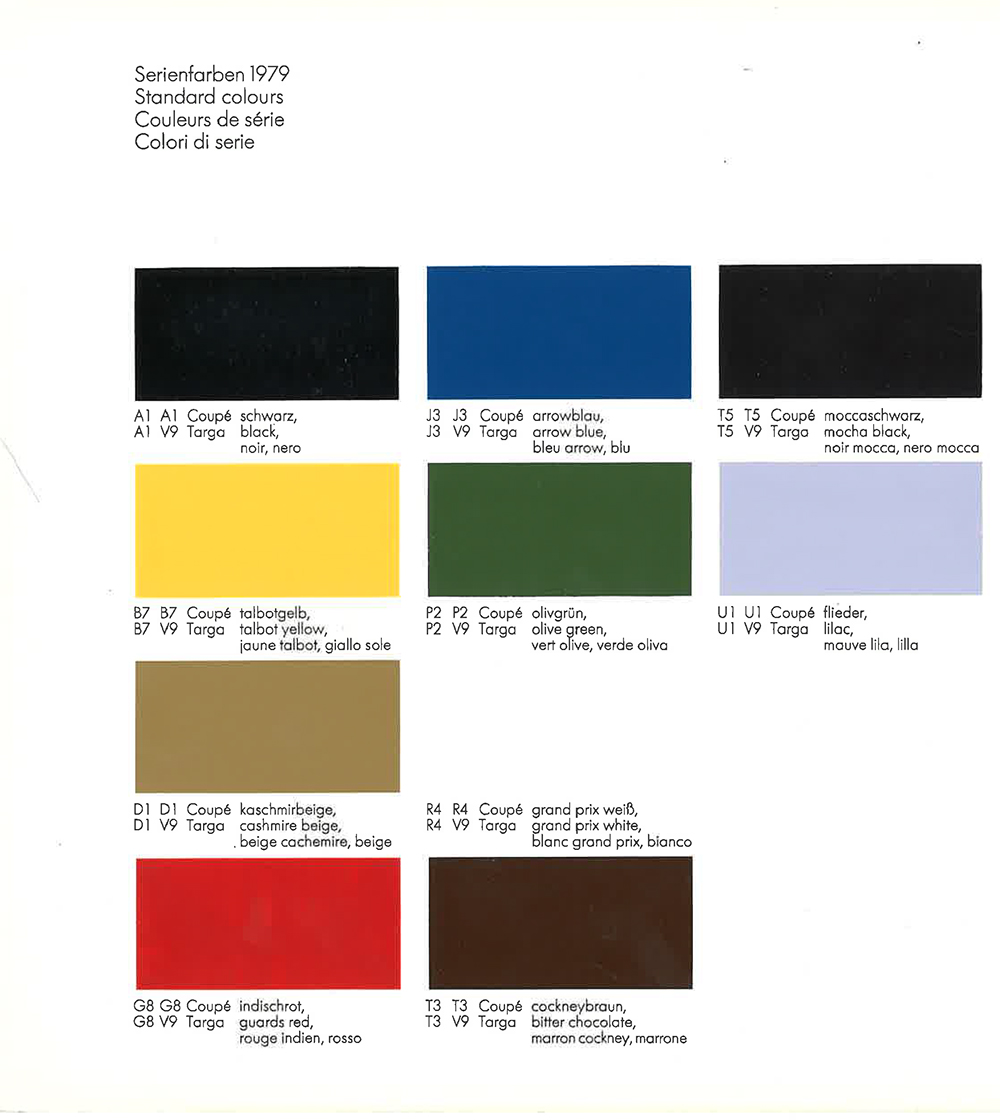 Since I'm a contrarian, I'd probably go with something other than a black interior. In '78, the "not black" choices were Lobster and Cork. Lobster is a non-starter for anything other than cars with Metallic Silver, Grand Prix White, or Black paint (although I might just do it with Arrow Blue). Cork or Brown would suit me fine for either Talbot Yellow or Minerva Blue, and I might just go with beige pinstripe or beige tartan inserts. But it's all idle daydreaming at this point, as I think that in the entire time my five-year-old has been on the planet, I've seen less than five SCs in any of the above colors for sale anywhere.