Mart Fresh: How mild or wild would you like your Porsche?
Tuesday, November 5, 2019
Photos by the sellers except where noted
A popular PCA member benefit is The Mart, the club's classifieds section online and in each issue of Porsche Panorama. Mart Fresh is a bi-weekly column in which PCA media staff and guest contributors pick what they think are the "freshest" Porsches currently available, and then attempt to explain their reasoning. Only PCA members and Test Drive program participants have access to seller contact information. Always invest in a pre-purchase inspection for any Porsche you may consider, as seller descriptions and pictures don't always tell the full story.
---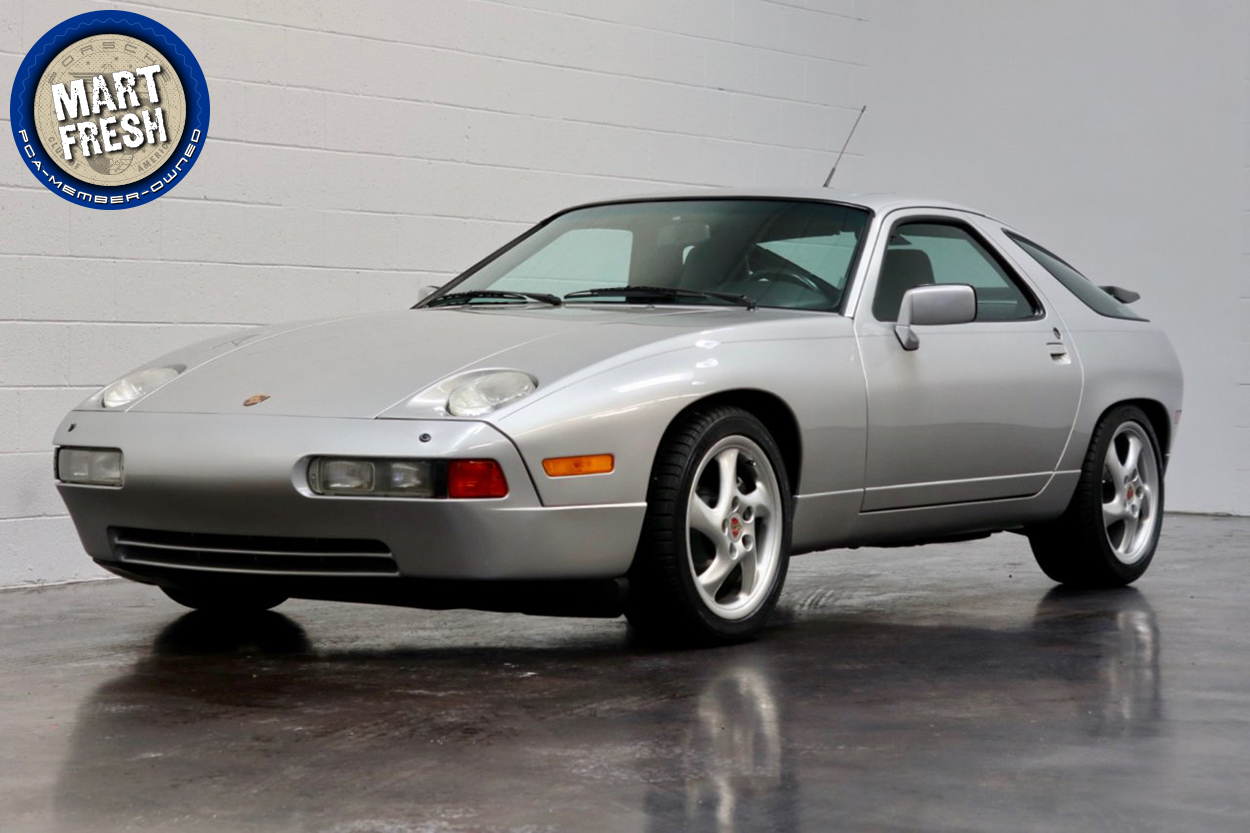 The seller describes this 928 as "better than excellent, and priced below that," so naturally this one hit me like a bolt of discount lightning. I love the 928, and this one has the right colors (silver exterior/black interior), the right transmission (manual), and definitely the right spec, as the DOHC S4 has 320 horsepower and 317 pound-feet of torque to play with — more than adequate for any aspiring U-Boat commander. This was an incredibly complex and advanced car for the day and would get to 165 mph if you needed it. The seller recently bought it from a dealer, and for unknown reasons is selling, but the old dealer ad points to more comprehensive information, and that did not disappoint. I think this is a great pick, fantastic car. — Brad Phillips, Business Development, Hagerty
Click here for PDF archival copy of ad
---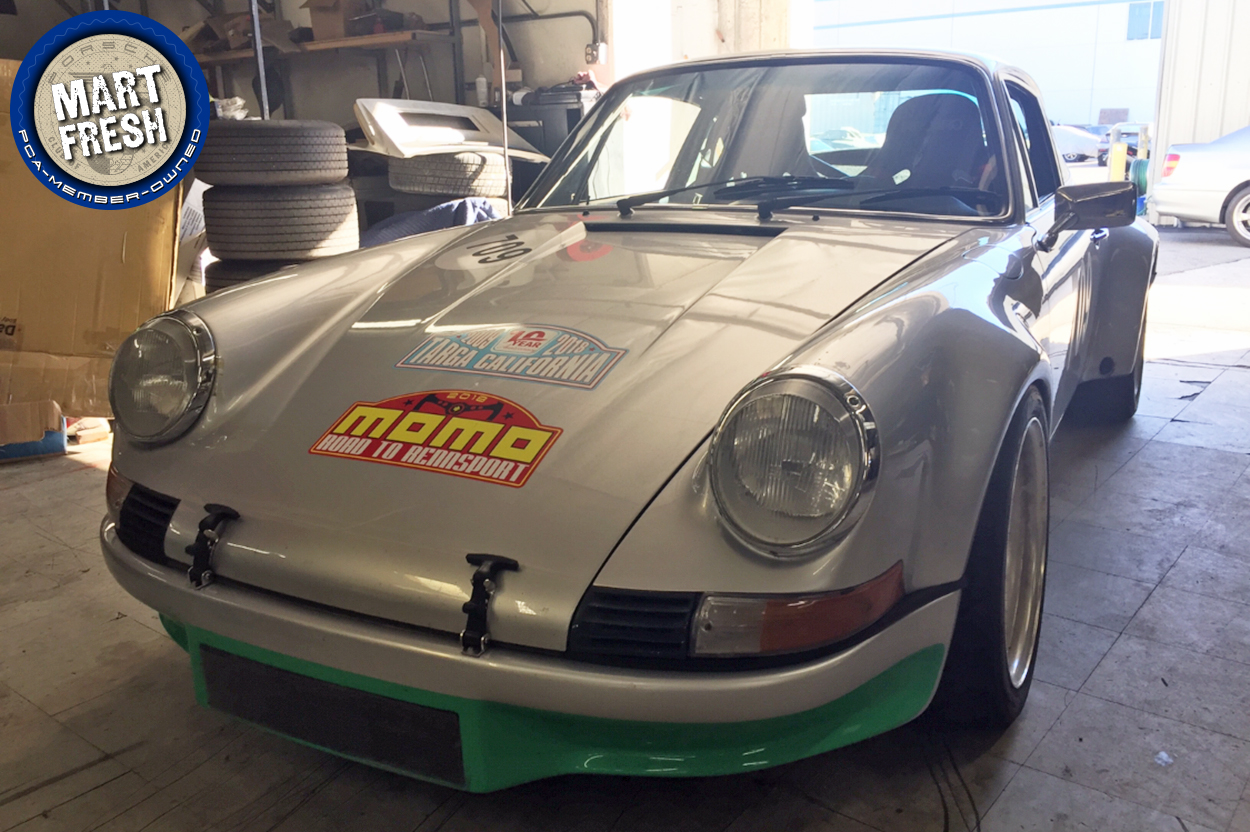 Purists look away.
My pick this week looks to be a wicked long hood built from a '70 911T. Not sure what condition the original T was in but, what it has evolved into sure looks exciting to me. From the pictures, it looks track-day ready, but I'd have no problems driving it on weekends to local cars and coffee events. I bet the 3.4-liter flat six has a throaty roar to it. Being tied to a reputable shop such as TRE is a plus. Be sure to have them perform a pre-purchase inspection and give you all the details before buying. At $60k I doubt that you could build something like this yourself. So if the current build meets your need, go for it!
Be sure to send me some video footage of your obligatory drive through Angeles Crest on the way home! — Vu Nguyen, Executive Director, Porsche Club of America
Click here for PDF archival copy of ad
---
1995 Porsche 911 Carrera 4 Cabriolet - $45,000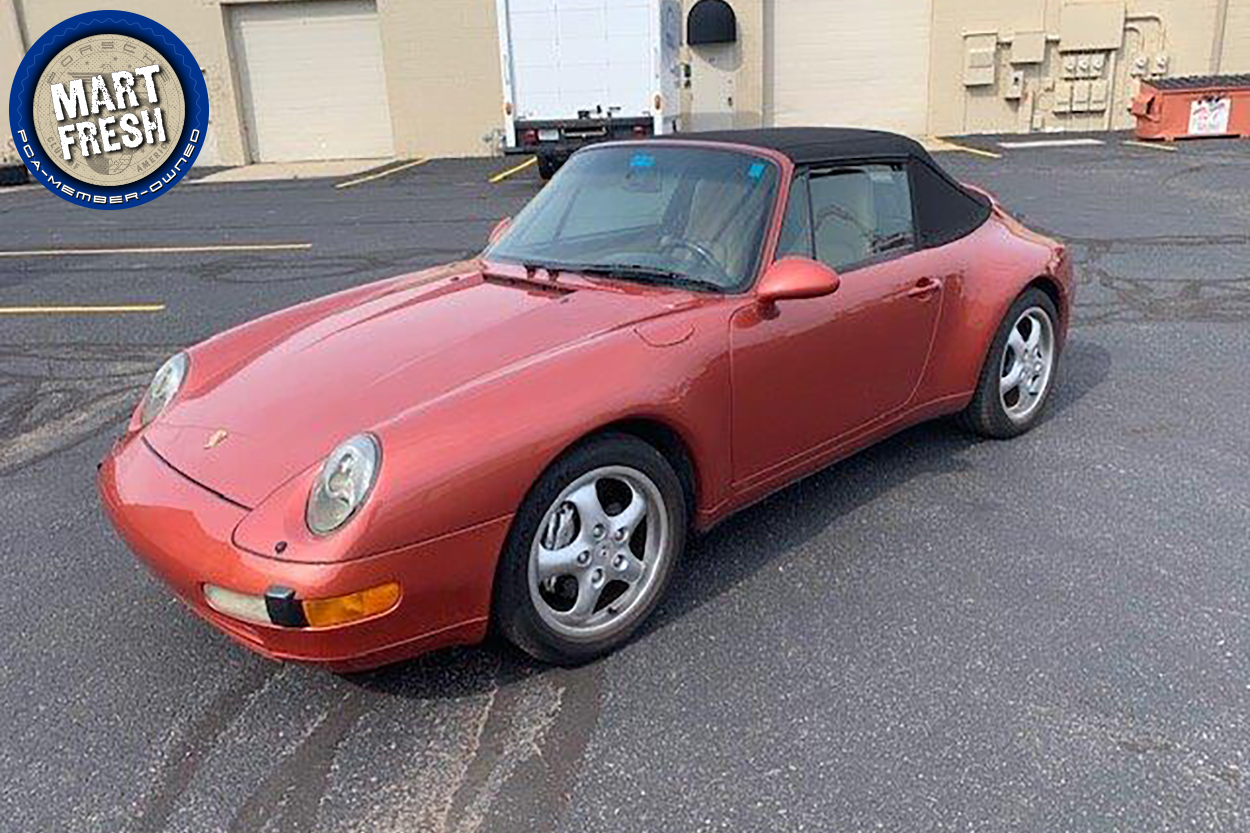 We've noted this repeatedly, Porsche people are inexplicably snubbing open cars at the moment. While a 356 cab, roadster, or Speedster might still excite the faithful, there's little love in the marketplace right now for drop-top versions of the 964, 993, 996, 997, 991, 944, and 968. All lag behind their coupe peers in value. As we've mentioned, we're well-aware of the torsional rigidity deficits that older convertibles face in comparison to coupes, but in street use, this isn't that much of a handicap beyond some occasionally annoying cowl shake. On the other hand, on a crisp fall afternoon, with an air-cooled flat six howling behind your right ear, and the top down, it's a pretty wonderful experience. This car has just 54,000 miles on it, and it's positively gorgeous, resplendent in its Paint-to-Sample coat of Kiln Red (a color choice from the 3.2 Carrera era). If this car were a coupe with these miles and in these colors, the asking price might be over $60,000. Market commentators including Porsche Panorama contributor Nathan Merz expect the coupe/cabriolet price gap to narrow in the future, so have a pre-purchase inspection performed and snap up this lovely car at a bargain price. — Rob Sass, Editor in Chief and Director of Content, Porsche Panorama and PCA.org
Click here for PDF archival copy of ad
---
1973 Porsche 911T Targa - $59,900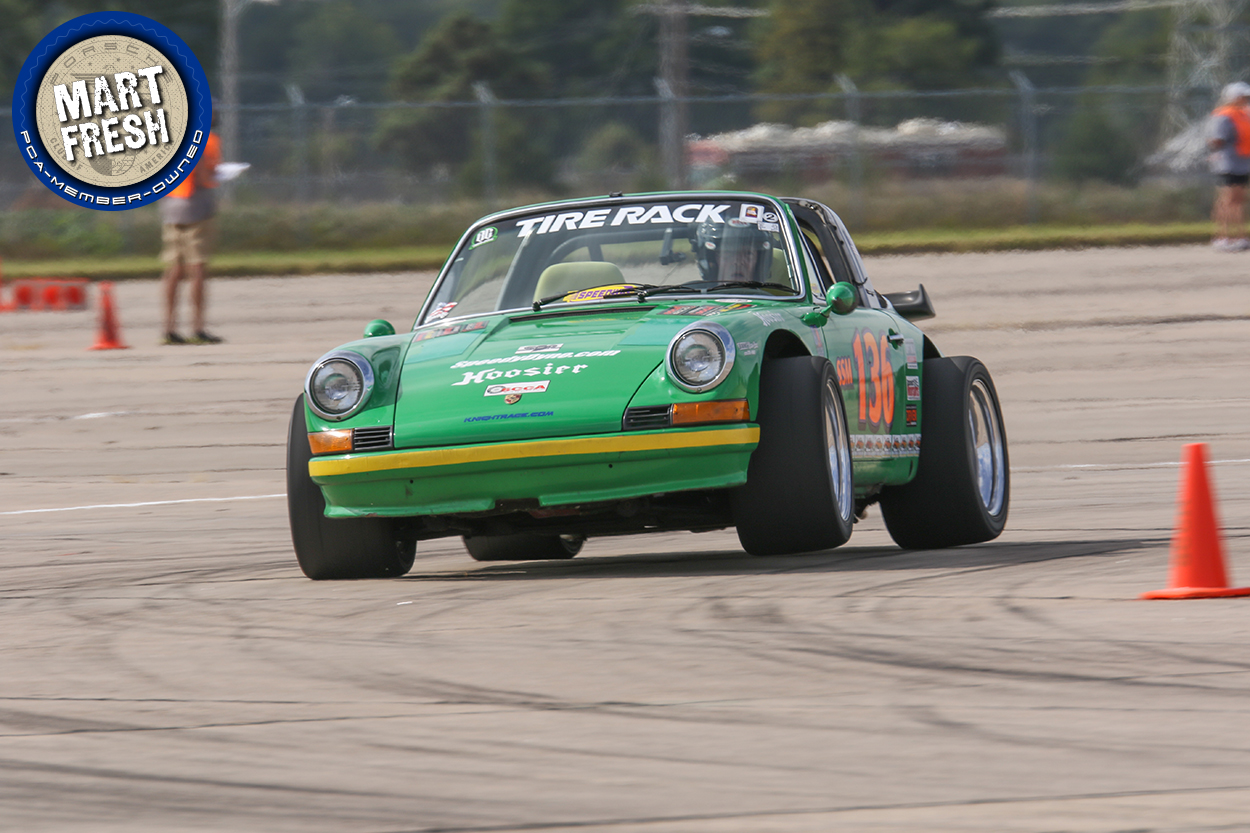 If you have a singular focus in mind for your next Porsche — autocross to be specific — and you don't mind getting side-eye glances from curious folks and Porsche purists, then this heavily modified early 911 might be for you. It's even more heavily modified than the '70 911T Executive Director Vu picked for his Mart Fresh this week. Yes, in this day and age, it's borderline heresy to turn a perfectly classic air-cooled 911 into an autocross monster with cut fenders, among other things, but we don't know when this conversion happened — it could have been in the late 1990s when these cars were pretty cheap. Or not. Who cares!? I saw this impossibly wide 911 at the 2015 Porsche Parade in French Lick, Indiana, where it tore through the autocross course, making use of that wide track, wide wheels, and 335-millimeter-wide (!) slicks. And with a ton of modifications, such as a turbocharged 3.2-liter air-cooled flat six, 930 Turbo four-speed gearbox with close ratios, stiffer torsion bars and poly-bronze bushings, and more, you can be an autocross star, too. The car comes with a bunch of parts that I assume are original to the car as well, such as a 915 gearbox with a limited-slip differential, a period-correct 2.4-liter flat six, and more. It'll take somebody with guts to purchase it, but boy does it look fun to thrash. — Damon Lowney, Digital Media Coordinator, Porsche Club of America