Porsche Macan's new GTS variant: more power, exclusive seats
Tuesday, December 17, 2019
Article by Damon Lowney
Photos courtesy Porsche
Yesterday Porsche announced it's adding a GTS variant to the Macan lineup, which means it will slot in between the S and Turbo with a 375-horsepower 2.9-liter twin-turbo V6, get unique styling tweaks, and have sport seats and a bunch of standard equipment.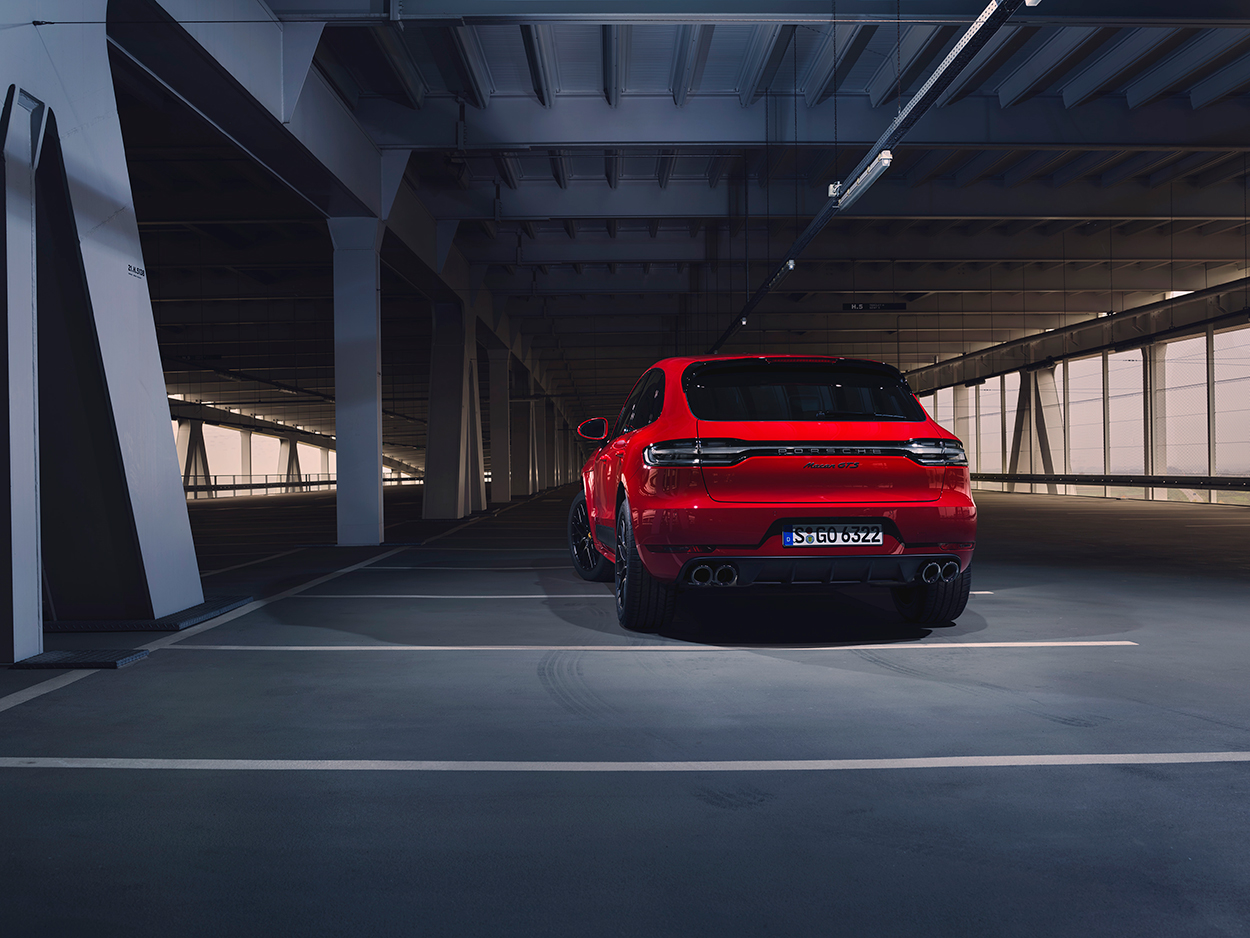 The 2.9-liter twin-turbo V6 has 27 more horsepower than the Macan S, and 15 hp more than the previous generation Macan GTS, which had a 3.0-liter turbo V6. Torque is up to 383 pound-feet from 1,750-5,000 rpm. That translates into measurably quicker acceleration. The GTS, shifting with a seven-speed dual clutch PDK transmission, can get from 0-60 miles per hour in 4.7 seconds without Sport Chrono, and 4.5 seconds with it — the last Macan GTS with Sport Chrono needed 4.8 seconds to get to 60 mph.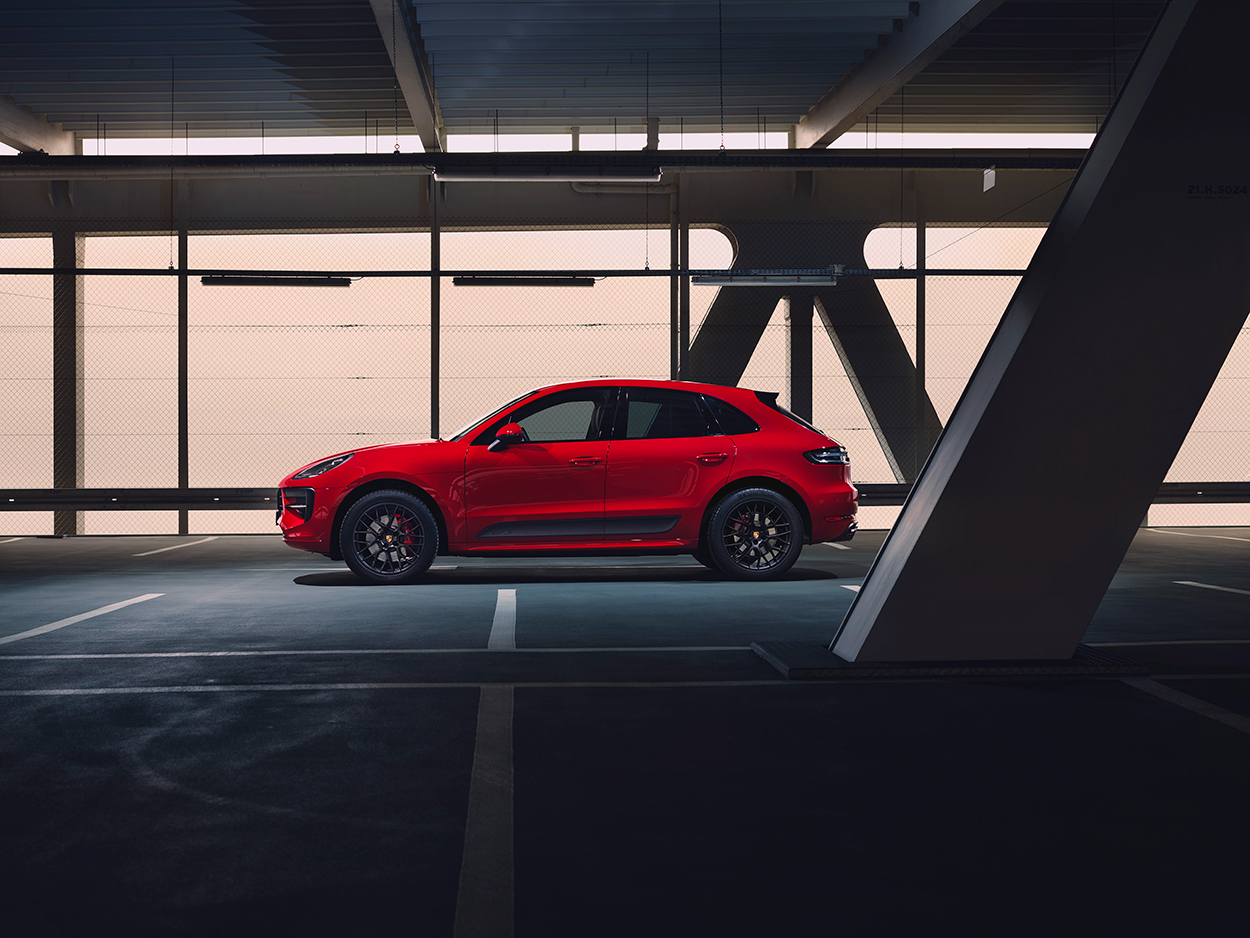 Adaptive air suspension is standard on the GTS, as are 20-inch RS Spyder Design wheels. Sport exhaust system and Sport Design package are also both standard, the latter of which gives the GTS unique front and rear fascias and side skirts. Perhaps best of all this side of more horsepower and sport exhaust is the inclusion of sport seats that are esclusive to the Macan GTS. They're eight-way power adjustable with Alcantara center pads. Among the bountiful black accents throughout the SUV, the LED headlights and taillights also have a slight dark tint.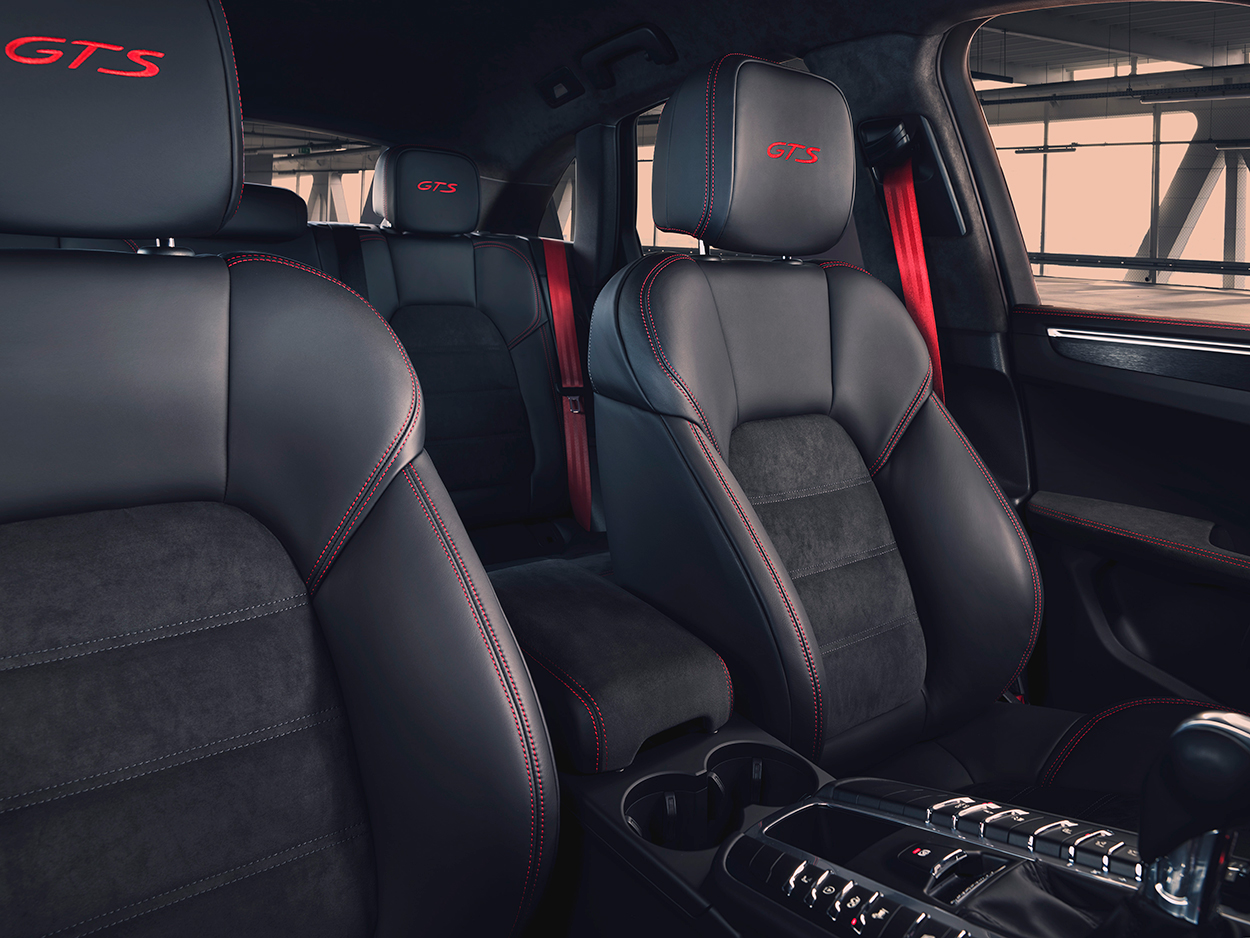 Porsche says the Macan GTS will arrive at dealerships in the summer of 2020 with a price of $71,300, excluding the $1,350 delivery fee. For the record, that's slightly less than a similarly equipped Macan S, but then the S doesn't get the extra horsepower, the unique sport seats (they're eight-way instead of 14-way adjustable like the Sport Seats Plus), or the 20-inch RS Spyder Design wheels (only 21-inch RS Spyder Design wheels can be optioned on an S).