Five Porsches we'll be watching in Scottsdale 2020 auctions
Article by Rob Sass
As we've mentioned in the past, Scottsdale car week is the New York Mercantile Exchange of the classic car world, only instead of frozen concentrated orange juice and pork bellies, it's muscle cars, vintage SUVs, Ferraris, and, of course, Porsches. No concours, vintage races, or new car reveals. Just pure unadulterated commerce. And because of its timing in January, it's used as somewhat of a gut check for the market as a whole. The expectation is that it will feel much like Monterey did back in August, with a little more air coming out of the market and the gap between the true #1 condition cars and the driver-quality #3 cars further widening. As always though, there are more than a couple of interesting Porsches consigned at the various sales. Here are five that more-or-less randomly caught our gaze.
---
1987 Porsche 944 (Russo and Steele)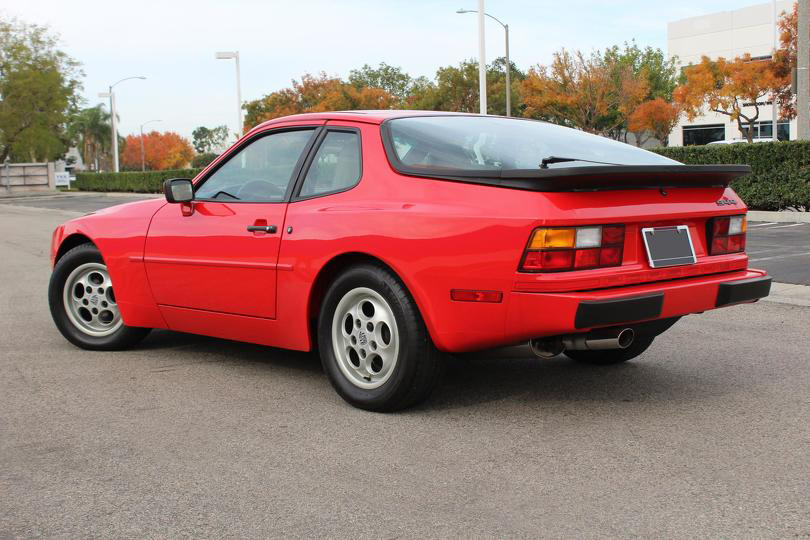 Photo courtesy Russo and Steele
The opportunity to buy an essentially new John Hughes-era 944 doesn't come up very often outside of collector car auctions like this where, curiously, there always seems to be one with freakishly low miles. At least this one has a Linen interior rather than the more common Guards red with black. The spec is nothing to write home about, it's a base 8-valve car, not a Turbo or an S. Still, unless the market is feeling particularly skittish, this one should do somewhere in the $25,000 to $35,000 range, right?
---
Early 928s are absolutely killer cars. While not the fastest of the breed by a longshot, they're the purest expression of Tony Lapine's vision for what the greatest 2+2 GT on the planet should look like. This one is the 477th 928 built for the US, and it's particularly elegant, with the original "phone dial" wheels, no side rub strips, and no sunroof. And, it's a 5-speed, a dog-leg box at that. While Cashmere Beige might not be everyone's taste, it's very period and the brown Pasha interior goes beautifully with it. The $45,000 to $55,000 pre-sale estimate seems a bit ambitious even for a 21,000-mile car, because of a few obvious cosmetic needs like a badly cracked dash and a rip in the Pasha fabric on one of the back seats. No word on the status of the belt service either, though the seller does provide recent service invoices. The car has also been visibly for sale for quite some time at a dealer in Arizona. It's no-reserve status makes the car particularly intriguing; someone could end up with a decent deal on this car.
---
1970 Porsche 914/6 GT (Gooding & Company)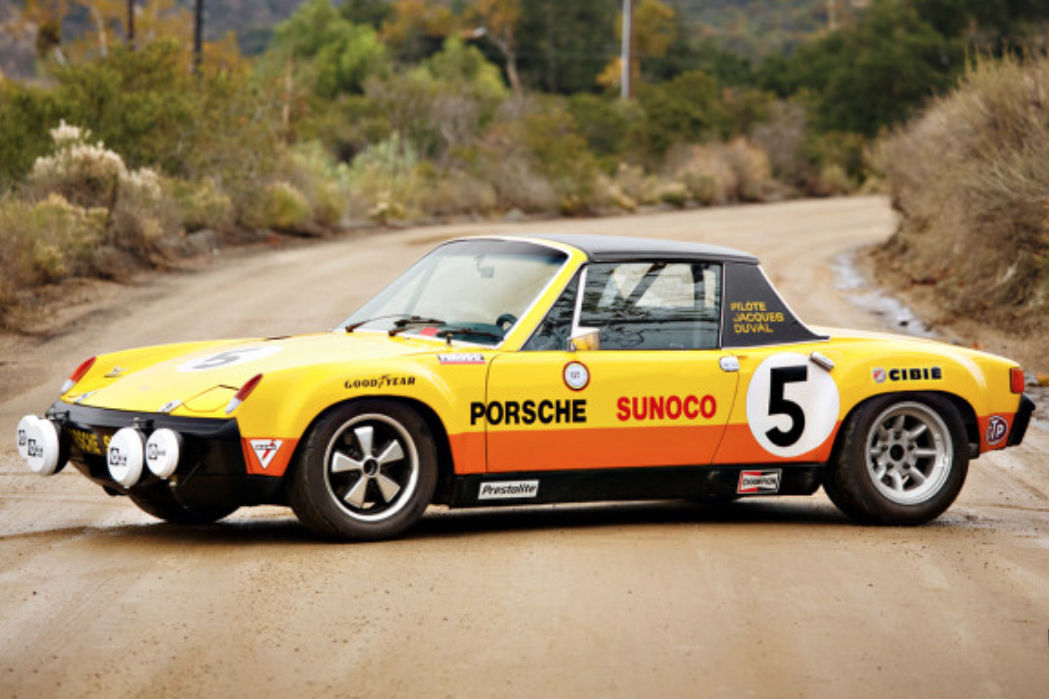 Photo ©2020 by Gooding & Company Inc.
If your Porsche collection can have just one 914 in it, this is probably the one to have, a wide-body 914/6 GT with a fantastic race history that includes a class win at the 1971 24 Hours of Daytona, and a fourth in class at Sebring the same year. If the car meets the pre-sale estimate of $1-1.3 million, the car would likely be one of the few seven-figure 914s on the planet.  Considering that's about 25% of a '67 911R, it could be a tall ask, but this is one very special 914.
---
2003 Porsche 911 GT2 (Barrett-Jackson)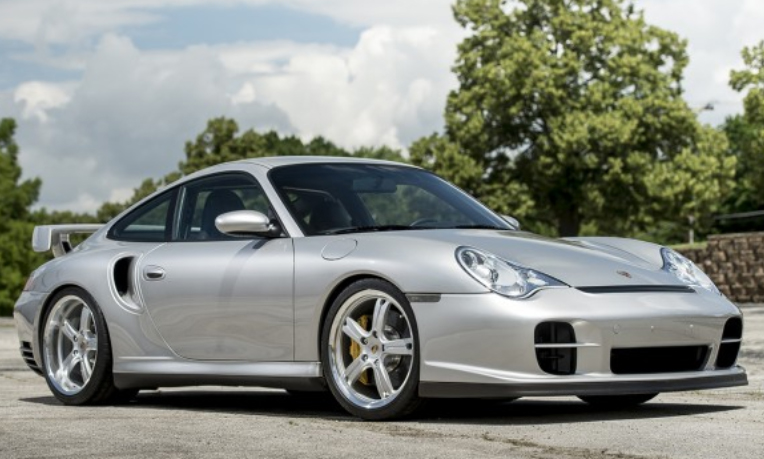 Photo courtesy Barrett-Jackson
We are frequent singers of the praises of the 996 GT2. One of the last of the truly analog, widow-maker turbocharged 911s, the rear-wheel-drive GT2 looks the part, with a different front fascia and wing from the far more sedate (and safe) 996 Turbo. These cars (along with the 2004 GT3) had been on a pretty good appreciation tear, seemingly headed for the $150,000 to $160,000 range, but lately they've settled down with sales in the $115,000 to $125,000 range more common. This 18,000-mile car should do well, particularly in the hyper amped-up atmosphere at Barrett-Jackson.
---
1976 Porsche 914 2.0 (RM/Sotheby's)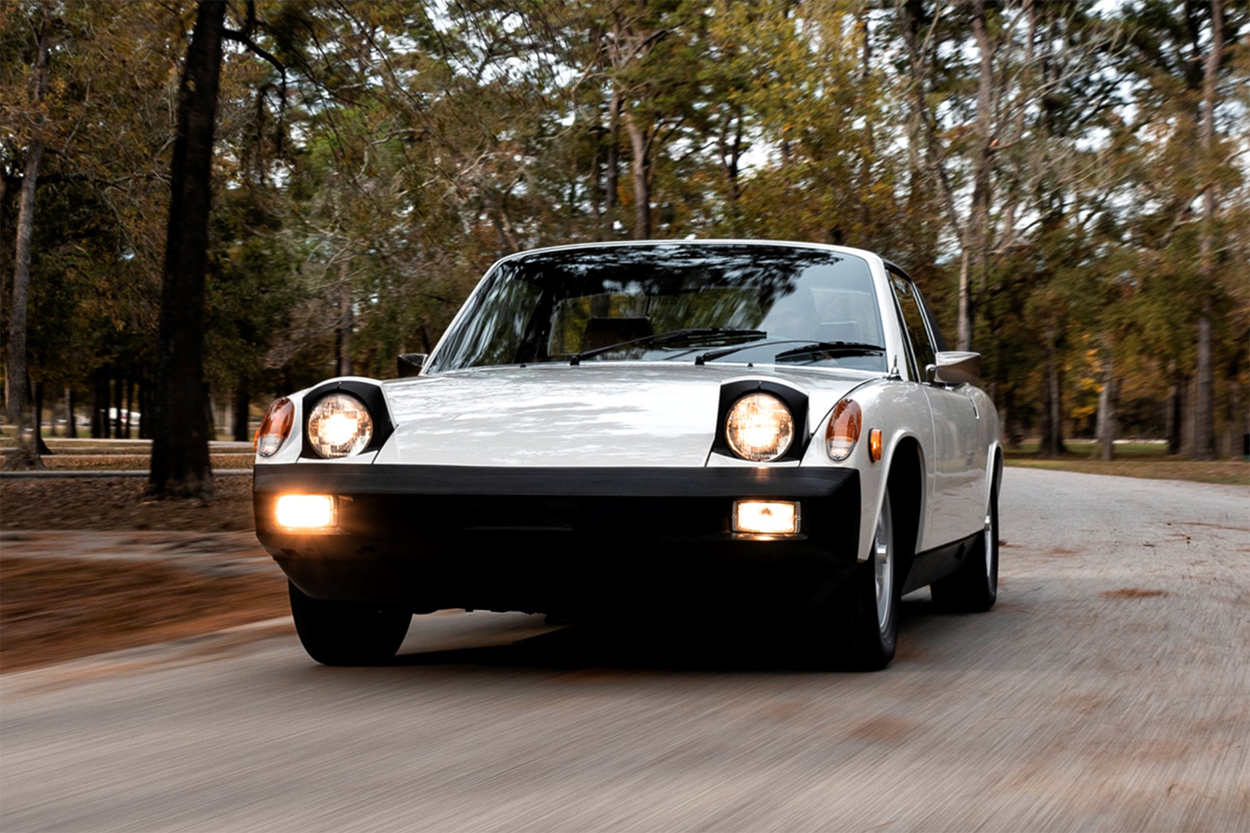 Photo Juan Martinez ©2019 | Courtesy RM/Sotheby's
Super-nice four-cylinder 914s have become a near fixture at places where you never would have seen them just five years ago, namely the catalog sales like Gooding, RM/Sotheby's, and Bonhams. Strangely, the market doesn't seem to care much about things like spec (1.7 or 1.8 vs. 2.0), chrome vs. rubber bumper, or even color. They're trading solely on condition. Well-preserved, low-mileage cars have approached $100,000. This one isn't a preservation class car, it's been restored, so we're interested to see how the market reacts. The pre-sale estimate is $60,000 to $70,000, but as is the custom for sub-$100,000 cars, it's selling at no-reserve.