Mart Fresh: Will a post-holiday Porsche fill the void?
Tuesday, January 14, 2020
Photos by the sellers except where noted
A popular PCA member benefit is The Mart, the club's classifieds section online and in each issue of Porsche Panorama. Mart Fresh is a bi-weekly column in which PCA media staff and guest contributors pick what they think are the "freshest" Porsches currently available, and then attempt to explain their reasoning. Only PCA members and Test Drive program participants have access to seller contact information. Always invest in a pre-purchase inspection for any Porsche you may consider, as seller descriptions and pictures don't always tell the full story.
---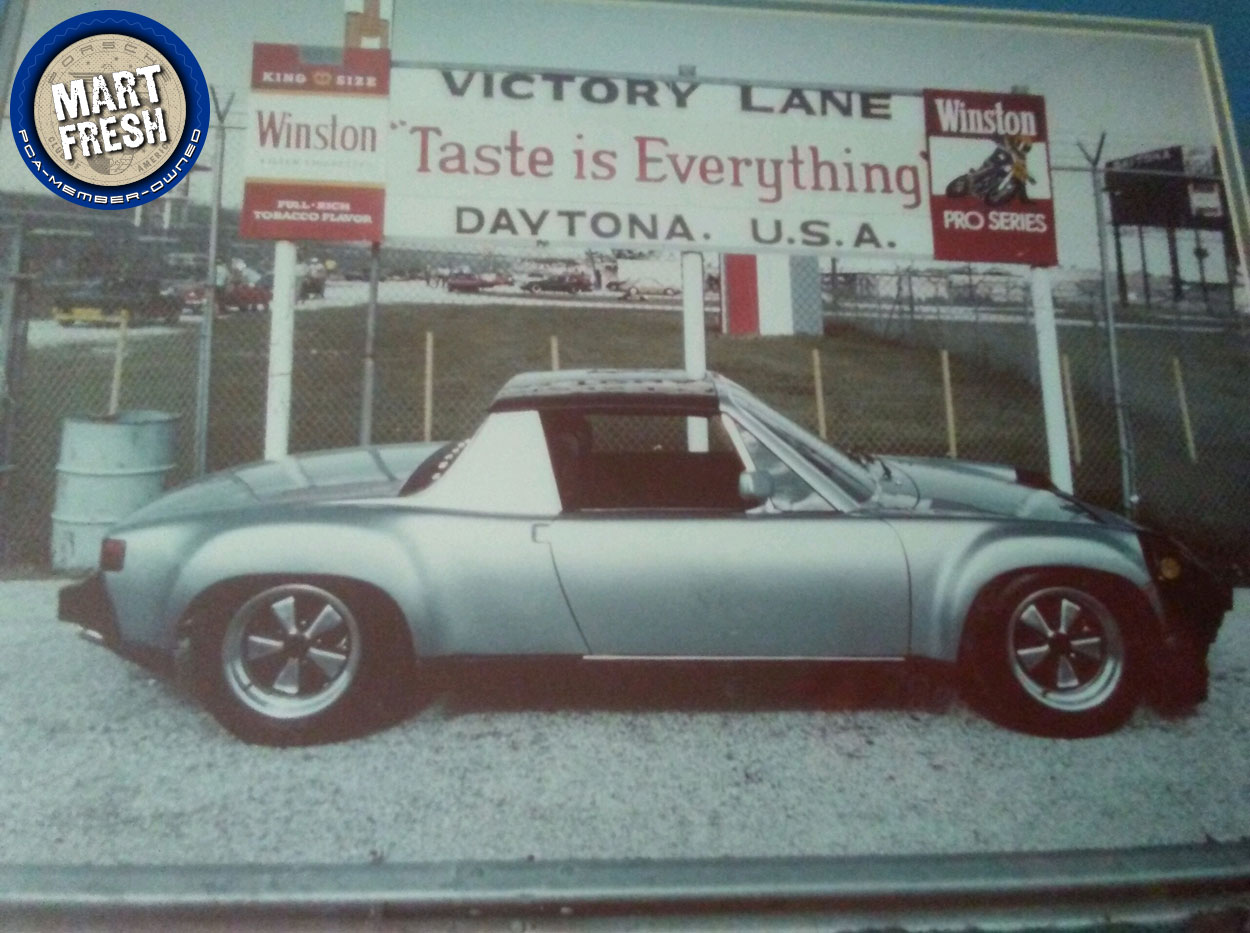 I'm in Arizona for Scottsdale Auction Week, so I'm already in the mood to capture the weird and wonderful — and potentially the "cheap with upside." But why wait for the auction lunacy to begin when I can just buy this 914 project from the PCA Classifieds?  I love the story here — a stalled project from 30 years ago — and for sale from the original owner, no less. I love the period photos plus one as it sits, but naturally I'd ask for a lot more before sending any money. These are simple cars, so there are a couple of ways to go here. Do you have a 914 with decent mechanicals and but a rusty body? Swap 'em over. Maybe you've got a spare 911E motor and transmission laying around, plus a few suspension bits. Same deal. Seems like you could make a fun, different looking hot rod out of this and just have a lot of fun with it. 914s are on the rise, but they aren't so expensive that this one needs to be restored 100% stock. I think for small money, spare parts, and some elbow grease this is potentially pretty cheap fun you could get your money back out of later if you wanted to. — Brad Phillips, Business Development, Hagerty
Click here for PDF archival copy of ad
---
2006 Porsche Cayenne S - $10,995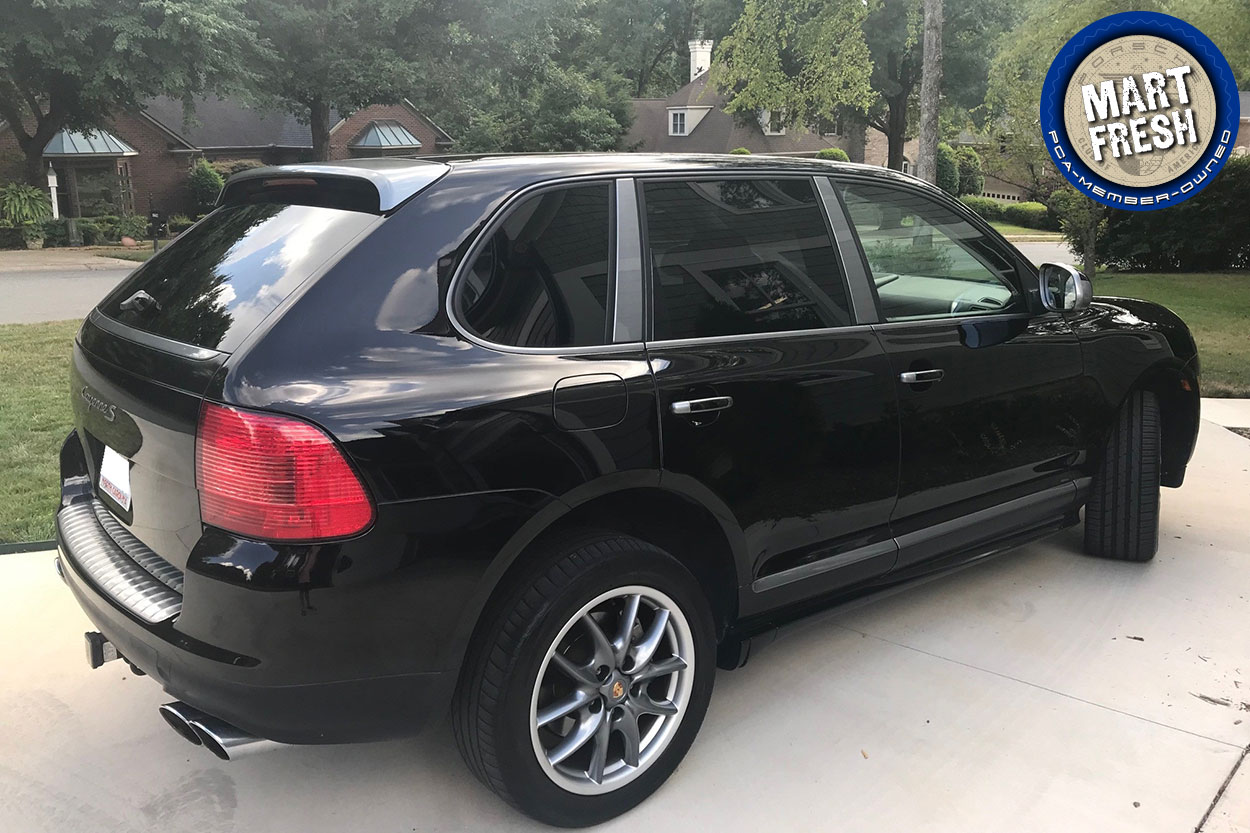 Sharing the love
So I own this very same Cayenne but in Iceland Silver (silver/blue tone exterior). I wanted to highlight this offer because we have absolutely loved the ownership experience of our E1 Cayenne. The Titanium edition I feel is the most attractive of the bunch. Porsche threw everything except the kitchen sink in terms of options as they were closing out the E1 production. Take notice of the special color exterior trim, lower side moldings, different bumpers, exhaust tips, two-tone interior, color gauge faces, and more. This particular example has fairly low miles at 80,000. There are some recent audio upgrades, which I consider a plus because the factory system is mediocre at best.
When reviewing the service documents, take note of some common issues:
whether the coolant pipes have been upgraded to aluminum
have the coil packs been replaced recently
has the cardan (drive) shaft bearing been replaced
have the rear hatch shocks been replaced recently
Other than these fairly easy to address issues, an E1 Cayenne is quite bullet proof. The only downside I can think of is that the V8 is quite thirsty. I average about 13-15mpg. It takes a lot to move 5000+lbs around. As always, have a PPI done. I hope the new owners will enjoy this E1 as much as we love ours. — Vu Nguyen, Executive Director, Porsche Club of America
Click here for PDF archival copy of ad
---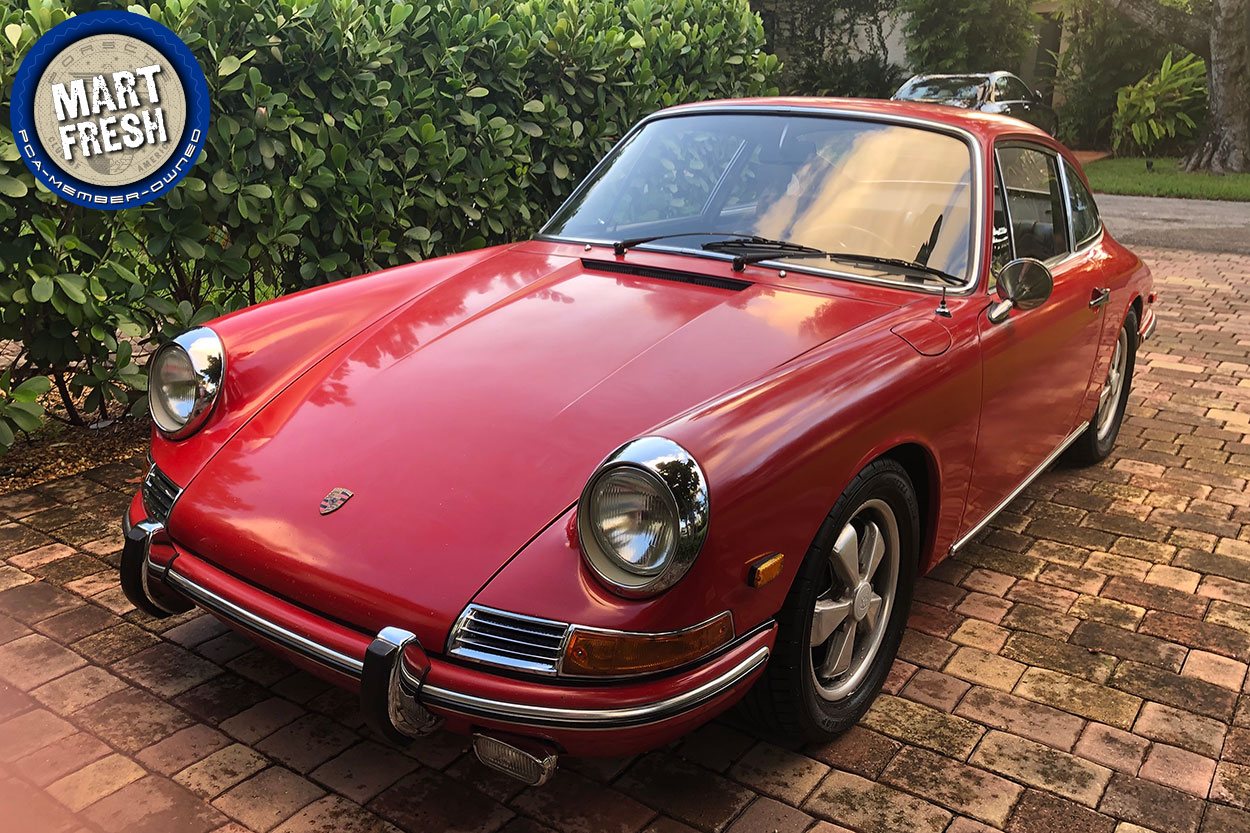 I'm not certain that I've ever chosen a 912 for my Mart Fresh pick, but this one seemed to check all of the boxes — a short-wheelbase car in Polo Red with Fuchs, there's just something incredibly appealing about the car, which seems to be an honest #3+ driver-quality car fairly priced. I suppose you could quibble about the fact that it's a '68, a year that back in the day suffered from the problems of early emission controls in the form of a troublesome air pump, but in most places, that's not an issue today. Similarly, I always wonder why people don't eliminate the unsightly one year only U.S. side reflectors on '68s — for heaven's sake, fill the holes before respraying the car and save the pieces just in case.  But, they're present as they were when the car was new, so, full marks for originality I guess.  These cars are rust-prone in the extreme, and the 356 SC-derived four-cylinder is just as expensive to put right as a flat-six, so, by all means, get a PPI from an expert. If all is well, this is one very elegant car for under fifty grand. — Rob Sass, Editor in Chief and Director of Content, Porsche Panorama and PCA.org
Click here for PDF archival copy of ad
---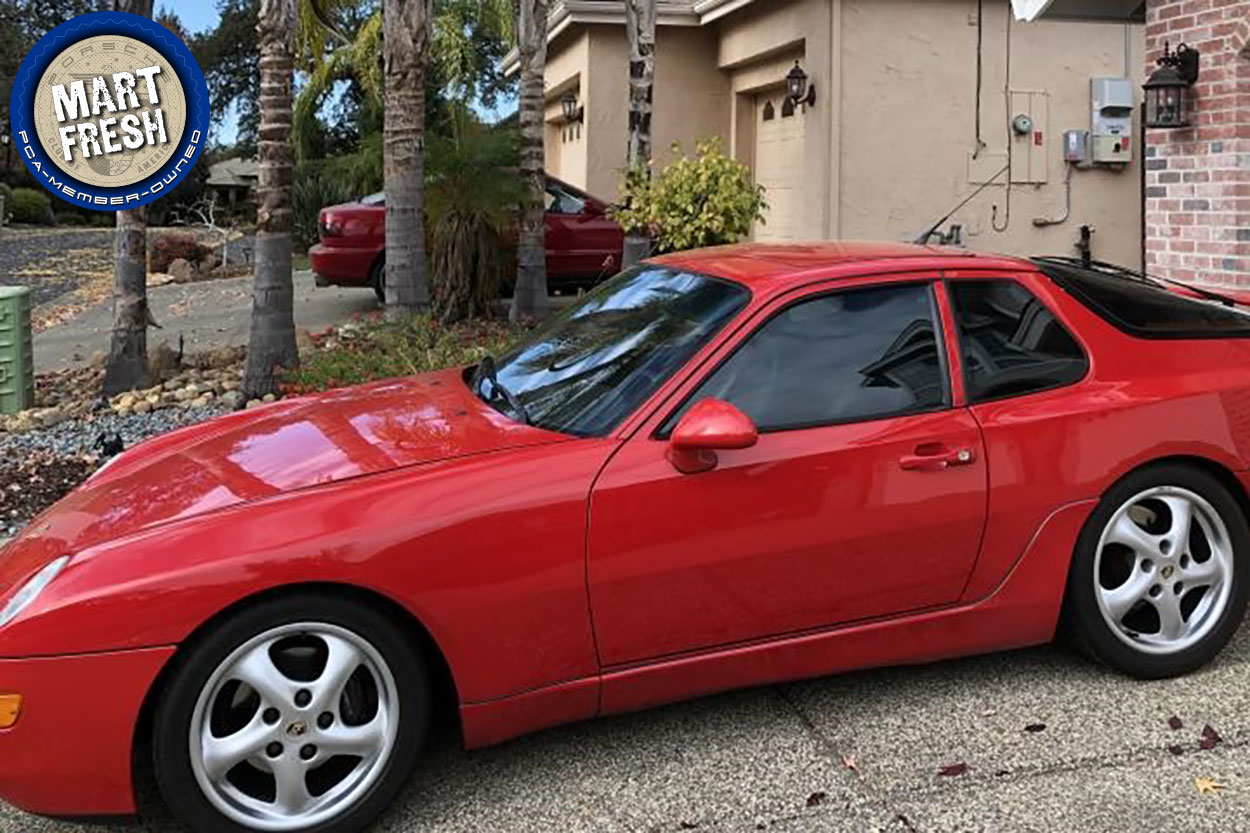 As prices of 968s have gone up, it's nice to see a higher-mileage one that looks to be very well maintained for less than $20,000. The current owner purchased it several years ago and from his description includes scanned service records starting in 2013 that are also listed in a spreadsheet. Some of that work includes water pump (and likely belts), a bit of engine work/maintenance, brakes, tires, and more, which makes me more comfortable to just get in and drive it home. 1995 was the last year of the 968, which had a torquey 3.0-liter four-cylinder engine and a rear transaxle for even weight distribution. They're a blast to drive, reliable if well maintained, and more refined than the 944 S2 that shared a version of the 968's engine. $18,500 is a reasonable price and perhaps leaves a bit of room for negotiation. — Damon Lowney, Digital Media Coordinator, Porsche Club of America